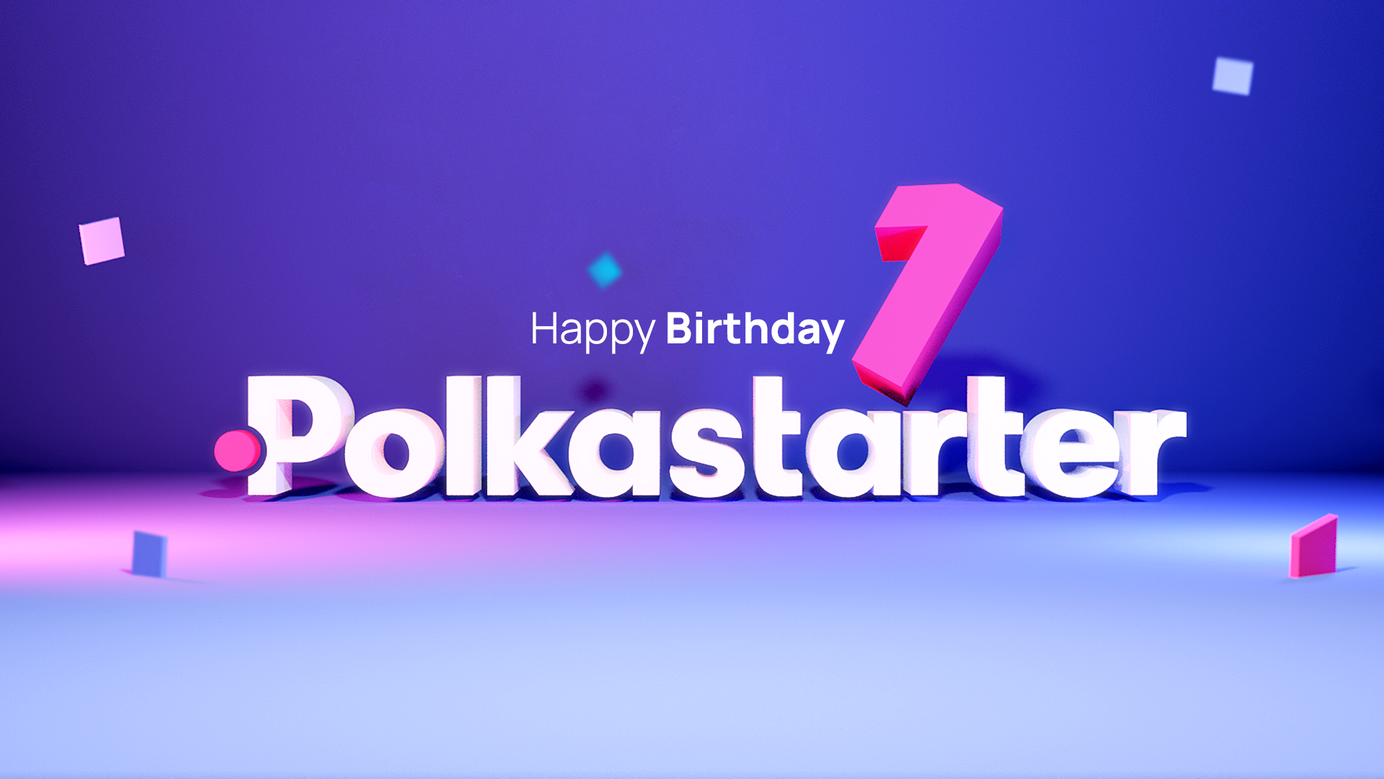 Thank you for making our first year so awesome!
By Daniel Stockhaus, CEO & Co-founder at Polkastarter

Hey Polkastarter community,  

There was nothing dull about our first year. In fact, we keep making moves and setting standards. And you motivated us. Your messages and suggestions throughout our channels have always lifted us up and given us purposes.
Today, I would like to share what we've achieved together.

In the past 12 months, we've launched 88 projects in very different areas - DeFi, Privacy, Blockchain Services, Financial Services, Payments, Insurance, Prediction Markets, Oracle, AI, Data, DEX, NFTs and Gaming -, all of them recently reaching a combined $3B market cap. With Polkastarter, 57K participants invested in promising Polkastars.

Since day one, our goal has always been to decentralize fundraising and venture capital. We want to support our projects by giving them a fair, secure, and community-focused way to raise capital. But that's only the start of our journey together, as we are building a complete ecosystem to support all of them way beyond their IDO phase.

We've received more than 3000 applications from projects (this amounts to about 10000 hours of phone calls in one year!) that went through a rigorous due diligence process, as we want to introduce high-quality projects to our community. And this would only be possible with the Polkastarter Council. The Council gathers a group of experienced and independent companies, projects, and individuals who have the ultimate say in the projects selection process and guide our team on the platform development process. A big thank you to all the Council members!
During our first year, the Polkastarter team has grown from 3 to 30 members from all over the world, and so many community members - more than 600k followers on Twitter, 115k Members on Telegram, and about 10 Million website visitors. More than growth, these numbers represent a very active, engaging, and supportive community.

Also, POLS got listed on big exchanges like Binance, Huobi, KuCoin, and more recently, Coinbase, so even more people can participate in IDOs in the future. We started with POLS token worth $0.50 on launch, and I still remember the wild celebrations when POLS price reached $1. Never thought that by now, POLS would have been hitting an all-time high of more than 7$. It's been a wild but very rewarding journey!

Here are some of the big highlights from 2021:
Enabled more projects to launch
One of our goals is to become a truly multi-chain platform, and in 2021 we made a giant leap towards that goal. We launched projects on four different networks - Ethereum, Binance Smart Chain, Polygon, and most recently Celo.
Big Gaming projects like Thetan Arena, WonderHero, and ChainGuardians got their start, as well as emerging Metaverse players like Wilder World and Realm. We also helped NFT projects like Quidd, Highstreet, Refinable, DeFi projects like Orion Money, NAOS Finance, and Strips Finance and DEXs like Dfyn Network and OpenOcean raise funds.

Improved our allowlisting mechanism
We've learned a lot during this first year and made substantial changes to our allowlist process to make it fairer and better. We've transitioned from 50% POLS and 50% Public to POLS only pools, with a new ticket system. Every 250 POLS equals 1 ticket, maximizing allowlist spots for our valuable token holders and dramatically increasing their chance of participation.

We made sure our user experience was top-notch with the recent update. With our sleek dashboard, you see everything you need about your IDO status. Also, you can browse through our different project pages, making the site even easier to navigate.
One of the biggest requests we got from you was adding a staking feature to Polkastarter. And how could we say "we hear you" better than adding it to our platform? By staking your POLS, you can now participate in IDOs more easily.

Community adoption was amazing: In less than three months, we already have more than $79M total staked.

Went big on crypto gaming
Since Meta's announcement, everyone has been going crazy for metaverse games. But we don't believe in Zuckerberg's vision. We believe in a decentralized Metaverse. That's why we're adding Metaverse land sales, allowing you to buy property on virtual worlds like ChainGuardians, Hightstreet, Wilder World, and Realm.
Also, we are building the Polkastarter Gaming Guild - a community for P2E enthusiasts, gamers, and investors. Feel free to join us on Discord and stay tuned for what is coming next.

Launched Polkastarter Labs
Polkastarter Labs is the investment arm of Polkastarter that supports promising crypto projects. Pre-IDO, we help them with marketing, investing, and mentorship. And post-IDO, we provide them with our full-fledged support, so they can scale faster. Teaming up with Morningstar Ventures allowed us to co-incubate the first Labs project: WonderHero, a mobile NFT play-to-earn game.
Achieving all of these things wouldn't be possible without your support, so thank you once again.

We love our community, and we don't want to get too hung up on the past. That's why we are already looking forward to next year.
What The Future Holds for 2022:
Even more interoperability with Avalanche, Polkadot and Solana integrations.
Building an NFT marketplace where you can buy land in the metaverse, participate in NFT sales, and get some cool mystery boxes.
Going even further supporting crypto games and gamers with our gaming incubator and the Polkastarter Gaming Guild platform.
Keep educating the community by posting valuable educational content about Polkastarter and the blockchain ecosystem on our blog and YouTube channel.
It's an exciting time to be a POLS holder - you'll get more perks, benefits, and even more opportunities to join the crypto movement.

We will continue to grow, offering you new exciting projects in the DeFi space. Also, we will add even more ways for crypto entrepreneurs to raise capital and build the industry's future.
When we started, we wouldn't have dreamt of the achievements we had in 2021. Thank you once again for all your support. We wouldn't be here without it.

Never to rest on the past, we are really looking forward to 2022 and believe that it will be another unforgettable year for everyone,


Daniel Stockhaus
Polkastarter CEO & Co-founder
---
Connect with and learn more about Polkastarter
Website | Twitter | Discord | Telegram | Instagram | Newsletter | Youtube
Polkastarter Blog - Latest Polkastarter News & Updates Newsletter
Join the newsletter to receive the latest updates in your inbox.
---