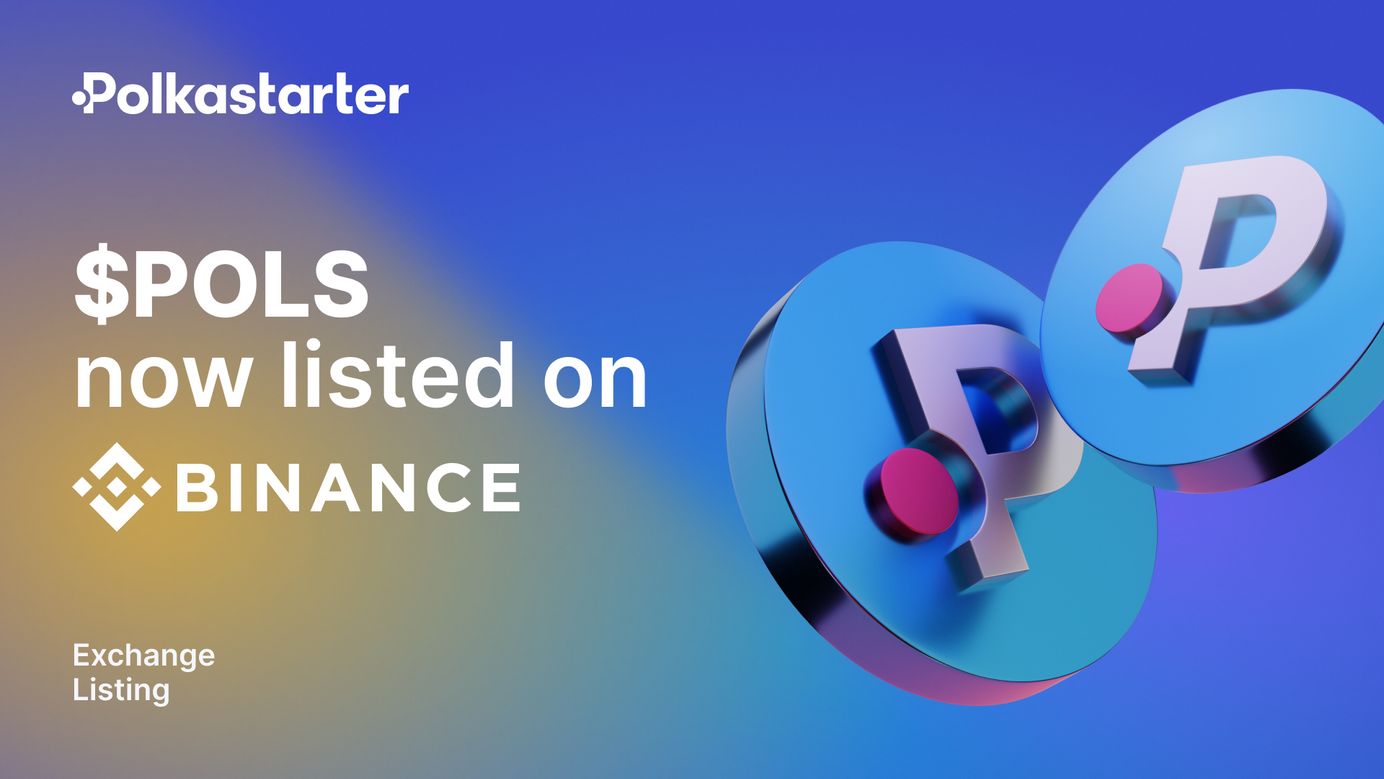 Polkastarter (POLS) is Live on Binance Exchange!
May 19 was the first day of trading POLS on the Binance exchange Innovation Zone.
We're excited to announce that on May 19 at 7:00am UTC, POLS was listed on Binance in the Innovation Zone!
The listing was announced on May 19th. Binance's Innovation Zone is a trading area dedicated to new, innovative tokens. We're proud to be part of the Binance ecosystem through our support of BSC IDOs and now through the listing on Binance.
Check out Binance's overview of Polkastarter in their Research Portal.
Why POLS?
POLS is the native utility token of Polkastarter. Most critically, it is used for IDO allowlisting. For community members to successfully participate in upcoming IDOs, they must hold at least 250 POLS in their addresses (the more POLS you own, the greater your chances of being successfully allowlisted). Learn more.
Polkastarter + Binance
The Binance listing is just the latest in our strong involvement with the Binance ecosystem and community. In April, Polkastarter powered the first dual Ethereum and BSC IDO with Genesis Shards - raising $125k. Shortly after, we powered the first BSC-exclusive IDO with Refinable, raising $180k.
And we haven't stopped there. We continue to grow our involvement with BSC IDOs, including the upcoming Open Ocean and Paralink Network IDOs. The POLS listing on Binance is the next step in our support of the Binance ecosystem, making it easier than ever for eager IDO watchers to pick up the minimum 250 POLS needed to allowlist their address and participate in future offerings.
Polkastarter Blog - Latest Polkastarter News & Updates Newsletter
Join the newsletter to receive the latest updates in your inbox.
---