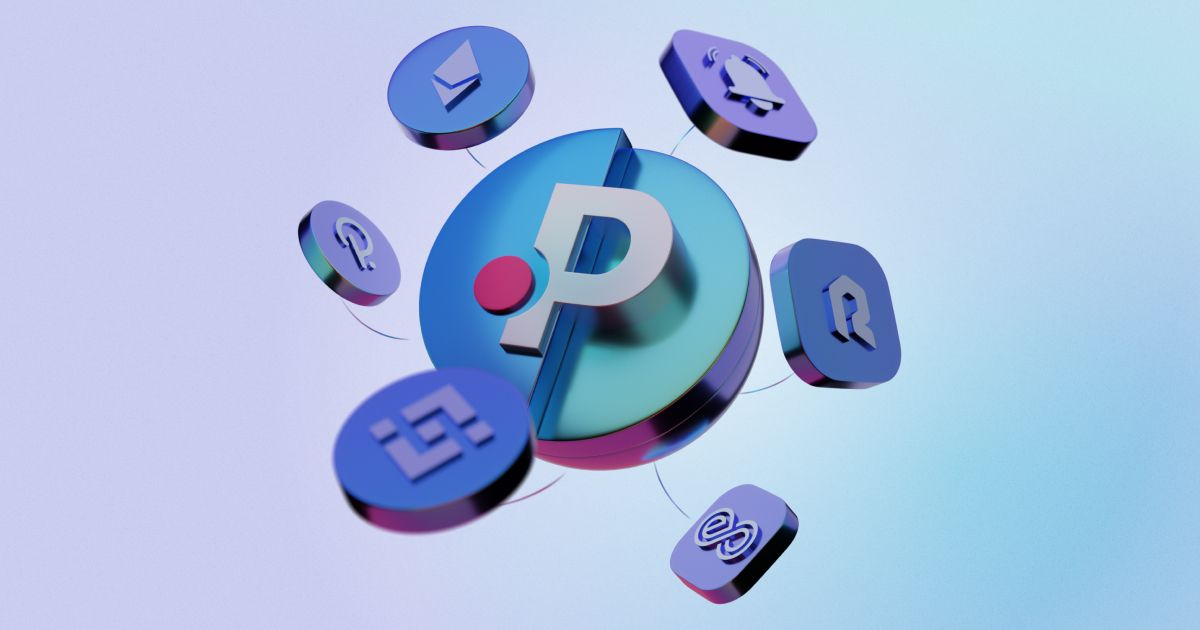 Your wildest IDO dreams are coming true: all you need to know about Polkastarter V2
Improved aesthetics, enhanced utility and everything else you've been asking for is now here.
To answer your question - no, definitely not. We ARE NOT and WILL NOT get tired of announcing major new things. If peace and quiet and lack of novel initiatives is your cup of tea, you might want to direct your attention elsewhere. 🤭
Okay then, still with us? Great! Had a feeling you would stick around to see what the latest news are all about, which is…
Polkastarter V2

Yep, it is here, it has officially arrived - signed, shipped and delivered. We will be rolling out a myriad of updates and this article is a great opportunity for you to take a deep dive into everything coming your way in the next few weeks. We've also released a V2 video on YouTube, explaining each new feature in detail.

Now, time to pay attention to…
The new Polkastarter V2 website
A regal, sleek and aesthetic design fit for kings, queens and all the upper echelons of the crypto ecosystem, or in other words fit FOR YOU! Besides being an obvious feast for the eyes, the new website is also intended to vastly improve on utility, making your user experience significantly more seamless and intuitive.
When it comes to the individual items we have updated or added, we've got the following list:
Dashboard 💻
The brand new Dashboard will provide you with all you need to know about your IDO journey and the state of your POLS holdings. You will be able to track your staked POLS, lottery level (your % chance of participating in IDOs), the status of your allowelist application and more. All of this will be summarized into ONE individual page for you to glance through whenever you like.
Project Pages 📝
Weehoo, they have arrived! The new Project Pages are now here and they include everything you need to know about our current Polkastars and upcoming projects. You can dive into the product, the team, the roadmap, understand their business models better and waaay more in between. With the new Project Pages, the IDO discovery process has never been easier. At the same time, project due diligence has never been so accessible and practical.
Allowlisting ✔️
No more jumping from link to link, no more searching for 'when and where allowlist' - our new website will feature a dedicated section for all your allowlisting needs. You will be able to do everything having to do with allowlisting (discovery, info, application) directly on our website.
Staking 📈
You asked for it, we promised and are now delivering. Staking is coming to Polkastarter and we couldn't be more excited to expand the utility of $POLS tokens even more. The new staking feature will initially be available on Ethereum and BSC and will enable holders to stake their tokens on-chain, instead of keeping them in their wallets, bringing about a number of benefits:
Immediately clear if you are eligible to participate in an IDO or not
Immediately eligible after staking your POLS
Instead of waiting for 7 days until you're eligible, your POLS will be locked for 7 days instead
After that, withdraw any time if you'd like
Surely you are wondering… how much will the APY be? Well, we are super close to rolling the feature out and you'll find out very, and we do mean VERY soon.
IDO Farming 🚜
We know what you might be thinking - what the f**k is that? You are not alone here - we thought the exact same thing when the idea was first brought up. Now would you look at us now! In all seriousness, you are REALLY going to like this. And yes, the genius that came up with it got a promotion and a fat pay raise.
Instead of having to immediately withdraw tokens you've purchased during an IDO, this new feature will allow you to stake them instead, functioning similarly to $POLS staking. By doing this, you will be able to earn (or farm) additional tokens for free!
Here is a list of the highlights:
First yield farms on Polkastarter
Free tokens to farm in all IDOs/sales you participate in
Only IDO participants can participate, guaranteeing very high yield/APY
Users can only stake or withdraw, but not join once they have withdrawn
With every user that drops out, the APY/yield goes up
Users that stake the longest will get rewarded big
Allocations 🔍
The new Allocations page gives you an overview of all the IDOs you currently are or have participated in, including information on the amount of your contributions and other useful things such as distribution status, staking and farming.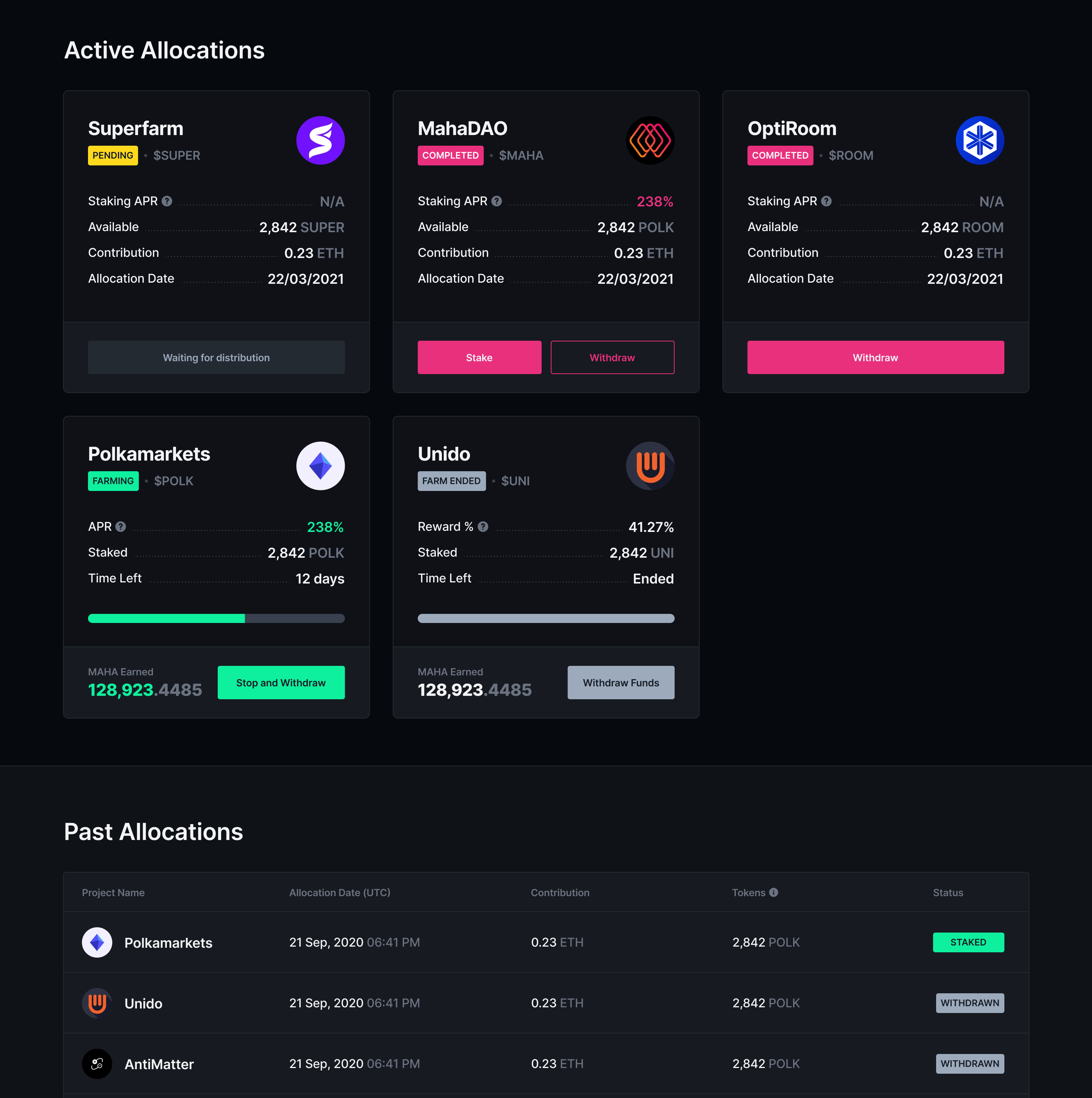 More chains and interoperability ⛓️
Polkastarter was conceived and is still driven by an overarching goal of realizing the dream of an interoperable, cross-chain future. Yes, our name is Polkastarter, though we are not limited to Polkadot only! Since inception, when projects could only launch on Ethereum, we have expanded the offering of our platform to also include the most-desired chains on the market, namely Binance Smart Chain and L2 Polygon.

With V2, we will be rolling out even more integrations to ensure our technology development stays true to our core mission of an interoperable, cross-chain future. The new integrations will open up a myriad of new opportunities for you to back more interesting projects coming from chains other than Ethereum, BSC and Polygon. At the same time, the new integrations will enable those projects to launch on Polkastarter and get access to a wider community and market.
---
Exciting times ahead! Polkastarter V2 is truly going to take our platform to the next level and improve the Polkastarter experience for both IDO projects and participants. And while it will surely take some time to get used to all the new features, we are more than certain that you will absolutely love all the updates.
Is there any particular feature/update you are mostly looking forward to? And what are your thoughts on the new 'IDO Farming' concept?

Talk to us on Twitter and let us know your thoughts about V2! Make sure to also check out the V2 YouTube video where we break down each new feature.
---
About Polkastarter

Polkastarter is the fully decentralized and compliant launchpad for blockchain and digital assets projects. The Polkastarter IDO selection process, know-how and network enable projects to receive the unique opportunity to launch their idea and subsequently receive long-term growth support.

By choosing Polkastarter, projects are able to increase their exposure, grow their respective communities and tap into the blockchain ecosystem's leading pool of advisers and partners. At the same time, IDO participants are given the chance to participate in early-stage blockchain investments, in a secure and compliant environment across multiple chains, including Ethereum, Binance Smart Chain and Polygon.
Media Contact Polkastarter: [email protected]

Connect with and learn more about Polkastarter
Website | Twitter | Discord | Telegram | Instagram | Newsletter
Polkastarter Blog - Latest Polkastarter News & Updates Newsletter
Join the newsletter to receive the latest updates in your inbox.
---