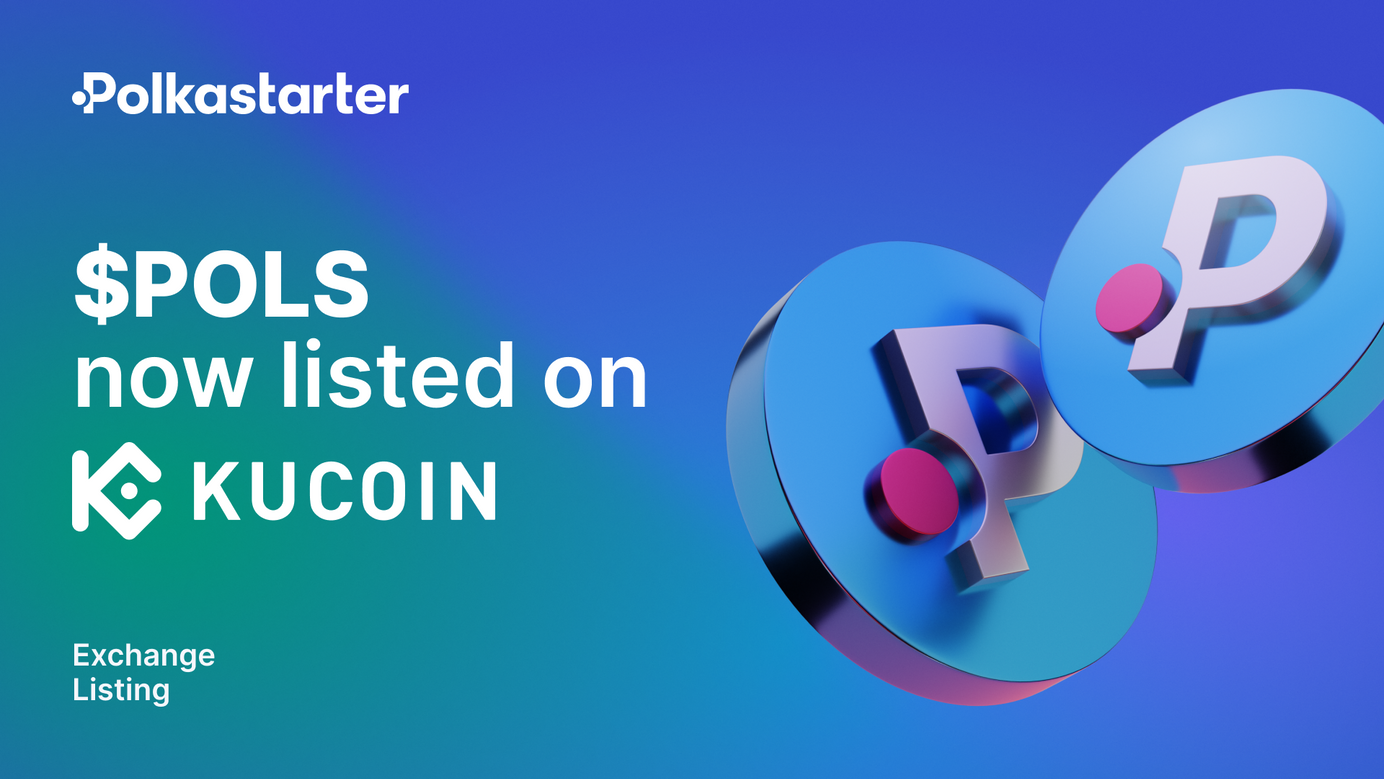 Polkastarter (POLS) is Live on KuCoin!
June 4th is the first day of trading POLS on KuCoin exchange.
We're excited to announce that on June 4 at 10:00 UTC, POLS will be listed on KuCoin exchange! KuCoin is a global leading cryptocurrency exchange offering multiple cryptocurrency trading-related services including spot trading, futures, staking, and more. With over 760 million total trades since launching in 2017, KuCoin's large and ever-growing ecosystem of traders and investors are leading the way for global crypto adoption.

Check out KuCoin's announcement of the #POLS listing

Why POLS?
POLS is the native utility token of Polkastarter. Most importantly, it is used for IDO allowlisting. For community members to successfully participate in upcoming IDOs, they must hold at least 250 POLS in their addresses (the more POLS you own, the greater your chances of being successfully allowlisted). Learn more.
Polkastarter + KuCoin
The KuCoin listing makes it easier than ever for fans of Polkastarter to pick up the minimum 250 POLS needed to be eligible for allowlisting prior to an IDO. Our new allowlisting rules mean IDOs now have only POLS pools, and allowlisting is available for POLS holders and liquidity providers on Uniswap and PancakeSwap. #POLS on KuCoin is just the beginning of a strong relationship with the vibrant community, and we look forward to announcing more soon!
Polkastarter Blog - Latest Polkastarter News & Updates Newsletter
Join the newsletter to receive the latest updates in your inbox.
---