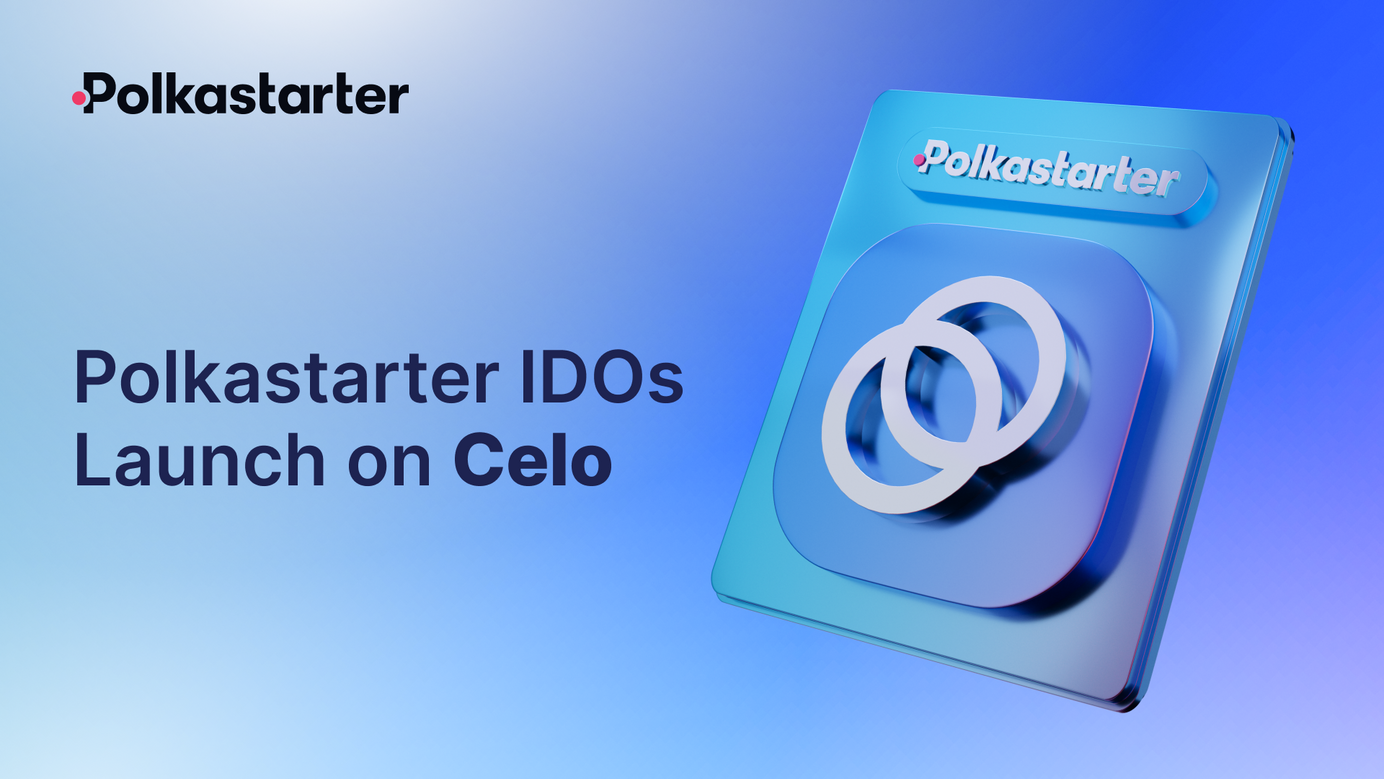 Polkastarter IDOs are coming to Celo
ImpactMarket is going to be the first-ever Celo IDO on Polkastarter
Surprise, surprise - you can now participate in Polkastarter IDOs using the Celo network. Our integration with Celo for IDOs and fixed swaps is live. This integration will allow even more users to participate in Polkastarter IDOs without paying huge network fees.

Celo is a blockchain protocol with a mission to build a financial system for everyone. It's a mobile-first platform that makes crypto payments, financial dApps and smart contracts accessible to everyone.

We have been at the forefront of multi-chain fundraising and IDOs, and are eager to continue working with innovative projects pushing the boundaries of capital growth.

If you're a project interested in launching your IDO on Celo, fill out your application here.

What does integration mean?

Celo is the latest network we added to Polkastarter IDOs after the Binance Smart Chain and Polygon. For the projects, it means more users will have access to their IDO. As for the users, they could take part in IDOs without paying enormous gas fees, which is an issue, especially on Ethereum.

For IDO participants, fixed swaps cap token allocations at, typically, around a few hundred dollars. If gas costs are high on the day of the IDO, a participant can find themselves spending a considerable amount on gas, especially compared to their fixed swap maximum.

IDOs on the Celo network enable lower fees and more user access. This means projects will spend less on distributing tokens, and IDO participants will spend less in order to claim their tokens.

Overall, integrating Celo into Polkastarter's IDOs will further improve liquidity and enrich community adoption of emerging protocols. By making the IDO process more economically accessible to participants, Celo x Polkastarter will accelerate our mutual, broader mission to provide more financial opportunities to everyone.

About Celo

Celo is a blockchain platform aiming to increase crypto adoption among smartphone users. It uses phone numbers as public keys, tapping into a huge market with around 1.7 billion unbanked people worldwide. Celo allows developers to create smart contracts and decentralized apps (dApps.)

The Celo token is used for transaction fees, governance, and other activities. They also have a stablecoin, the Celo Dollar (CUSD), that's already in use.

Website | Twitter | Reddit | Discord | Telegram


What's next for the Celo integration?

We are stoked to announce that, in anticipation of Christmas,  first-ever IDO with Celo will be ImpactMarket, a social impact project. ImpactMarket is a DeFi app available on web browsers,  iOS and Android. It allows you to donate directly to different communities and individuals who don't have access to banking and financial resources.

ImpactMarket is a decentralized autonomous organization (DAO) built on the Celo network. It uses the Celo dollar (cUSD) as its main currency and $PACT as its governance token.

ImpactMarket is working on providing free access to more financial services. Thanks to Celo's network and DeFi ecosystem, ImpactMarket is positioned to drive DeFi adoption. That's because it's offering DeFi solutions directly on mobile to those who need them the most.

Want to learn more about ImpactMarket? Join their AMA on December 14, 2021, at 5 PM UTC at Polkastarter Telegram group.

Stay tuned for more updates coming from Polkastarter about the Celo integration. Follow us on Twitter to stay up to date.

About Polkastarter
Polkastarter is the fully decentralized launchpad to launch new ideas in the blockchain and digital assets space. With an industry-leading curation process and market access, we select the most innovative projects in the space and offer them long-term support after their IDOs.

With Polkastarter, crypto projects can increase their reach, grow their communities and receive support from crypto's most well-versed experts. IDO participants, on the other hand, are offered an opportunity to invest in a secure and compliant environment, as well as participate in IDOs not solely on Ethereum, but also on Binance Smart Chain, Polygon and Celo.

Media Contact Polkastarter: [email protected]
---
Connect with and learn more about Polkastarter
Website | Twitter | Discord | Telegram | Instagram | Newsletter | YouTube
Polkastarter Blog - Latest Polkastarter News & Updates Newsletter
Join the newsletter to receive the latest updates in your inbox.
---