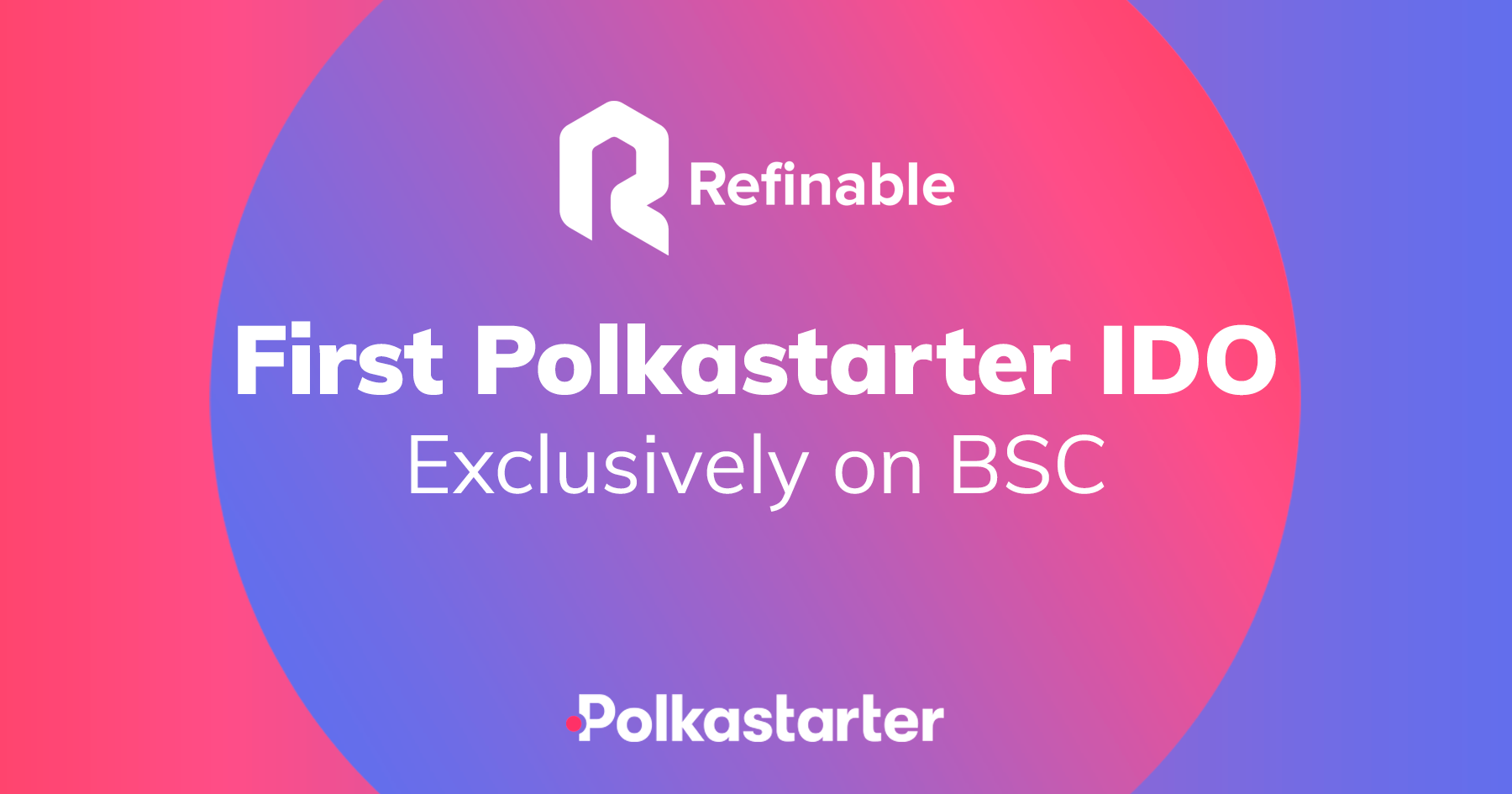 The First Polkastarter IDO Exclusively on BSC
NFT project Refinable will be the first IDO launched through Polkastarter exclusively on Binance Smart Chain on April 23, 2021.
Refinable is the first major NFT marketplace on BSC. Backed by Binance and Mr. Beast, Refinable empowers both individual creators and whole communities to easily and affordably create, discover, trade, and leverage NFTs. Supporting all communities in engaging with NFTs is Refinable's mission; they aim to empower the next generation of digital transactions.
On April 23, 2021, Refinable will become the first Polkastarter IDO to launch exclusively on BSC. This comes on the heels of our first dual Ethereum and BSC IDO. The BSC-only IDO will be a milestone in the evolution of the Polkastarter ecosystem and in the makeup of IDO strategies for early-stage companies.
Tune in to the Refinable AMA on Polkastarter's Telegram on April 21st at 4:30 UTC!
On April 23, Refinable will distribute 500,000,000 $FINE ($180,000) to the IDO community, 50% to the POLS pool and 50% to the community pool. The allowlist window is now open, and ends on April 17 at 3pm UTC.
If you're planning to participate in the BSC-only Refinable IDO on Polkastarter, check out our guide for how to participate in the BSC pools!
Learn more about Refinable:
Website: https://refinable.co/
Telegram: https://t.me/refinableapp
Twitter: https://twitter.com/refinableapp
Polkastarter Blog - Latest Polkastarter News & Updates Newsletter
Join the newsletter to receive the latest updates in your inbox.
---