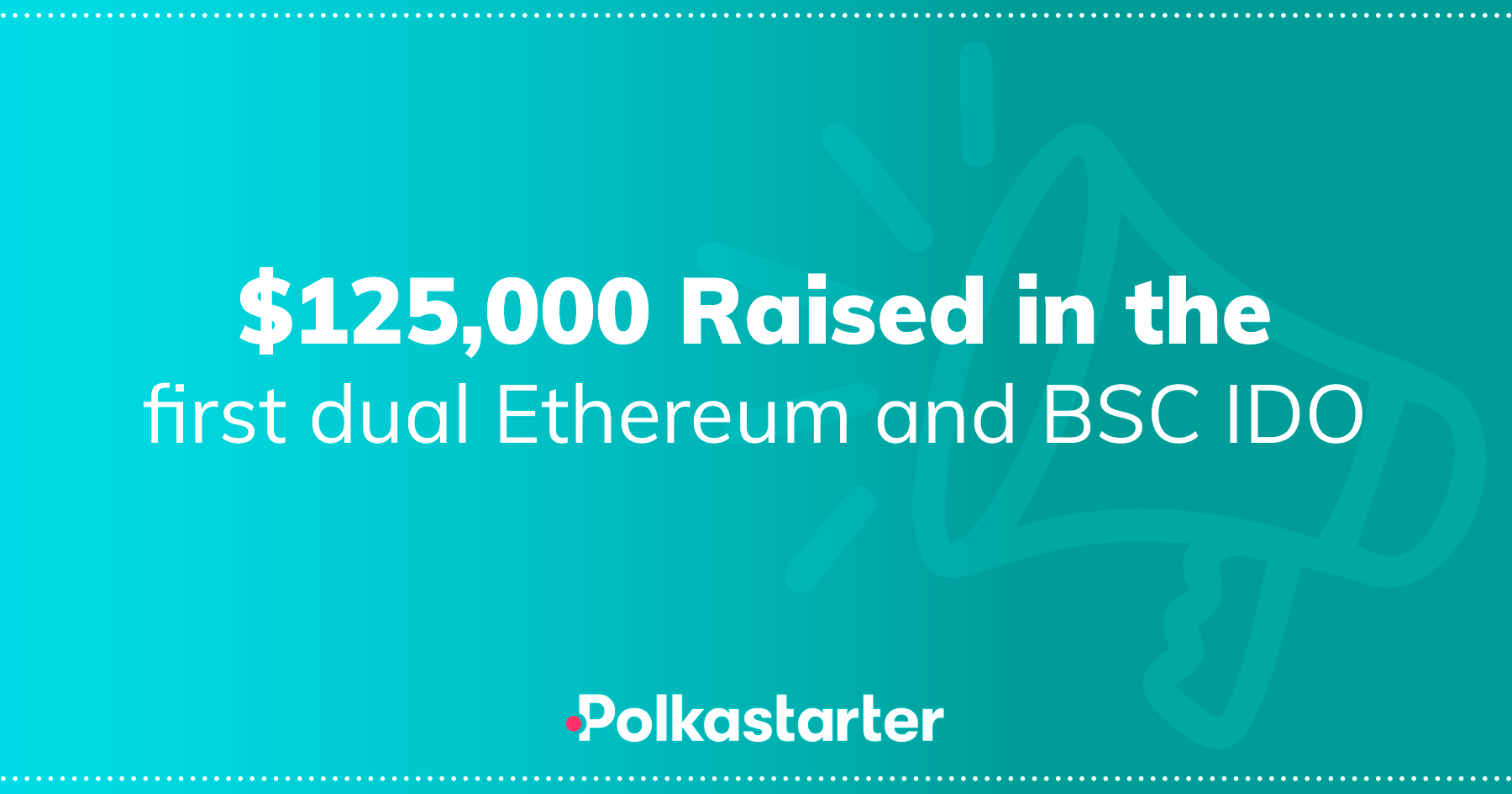 $125,000 Raised in the First Dual Ethereum and BSC IDO!
Genesis Shards has just completed their IDO on Polkastarter, the first IDO to be completed simultaneously on both Ethereum and BSC networks.
Today at 2:00pm UTC, Genesis Shards launched their IDO on Polkastarter. The IDO was the first ever to occur simultaneously on both the Ethereum and BSC networks. Both pools were successfully filled; congratulations to the Genesis Shards community and team for this tremendous milestone!
Both Ethereum and BSC pools sold out successfully, with the Ethereum pool selling out in less than 60 seconds!
The first multi-chain IDO on Polkastarter was a great success! Now, onwards! Ready to scale for new IDOs on Ethereum, BSC and beyond. 🙌

About Polkastarter
Polkastarter is the fully decentralized protocol for launching new ideas. Our curation process and industry access enable us to offer the best new projects in blockchain and digital assets.
With Polkastarter, decentralized projects can raise awareness, build a loyal community, and receive long-term support. Users of the platform will be able to participate in a secure and compliant environment, and use assets both in and beyond the current ERC20 standard.
Website | Telegram | Medium | Twitter
Polkastarter Blog - Latest Polkastarter News & Updates Newsletter
Join the newsletter to receive the latest updates in your inbox.
---