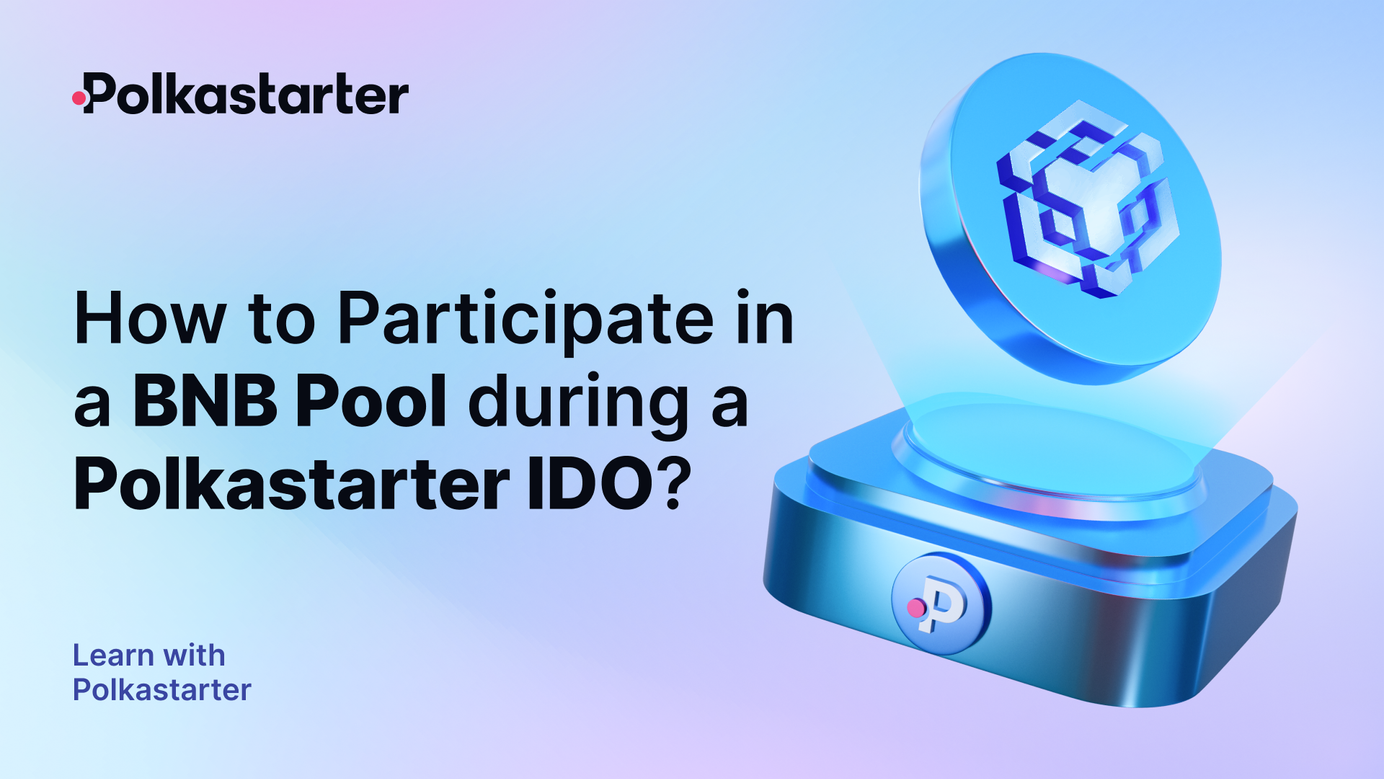 How to Participate in a BNB Pool during a Polkastarter IDO
Polkastarter IDOs are now multi chain on Ethereum and BNB Chain. Here's a rundown of how to get started with future BNB pools.
Recently, we announced that BNB Chain (BNB) would now support Polkastarter IDO pools. Tomorrow, on April 14, the first dual Polkastarter Ethereum and BNB IDO for Genesis Shards will happen!
If you're already a BSC user or you're eager to start participating in the BNB pools in the future, we've put together this tutorial guide to help you navigate when you participate in future IDOs. Warning: it's super simple!
Important notes before you start.
You will need $BNB in order to participate in the BNB Pools to pay for the network fees. You can buy BNB on Binance.
If you never connected your MetaMask to BNB Chain, check out this tutorial from Binance Academy and complete the step before attempting to participate in a Polkastarter IDO BNB pool. After you've successfully connected your MetaMask to BNB, proceed with the steps below:
Step 1: Navigate
Go to Polkastarter.com and click "Connect Wallet" in the top right corner.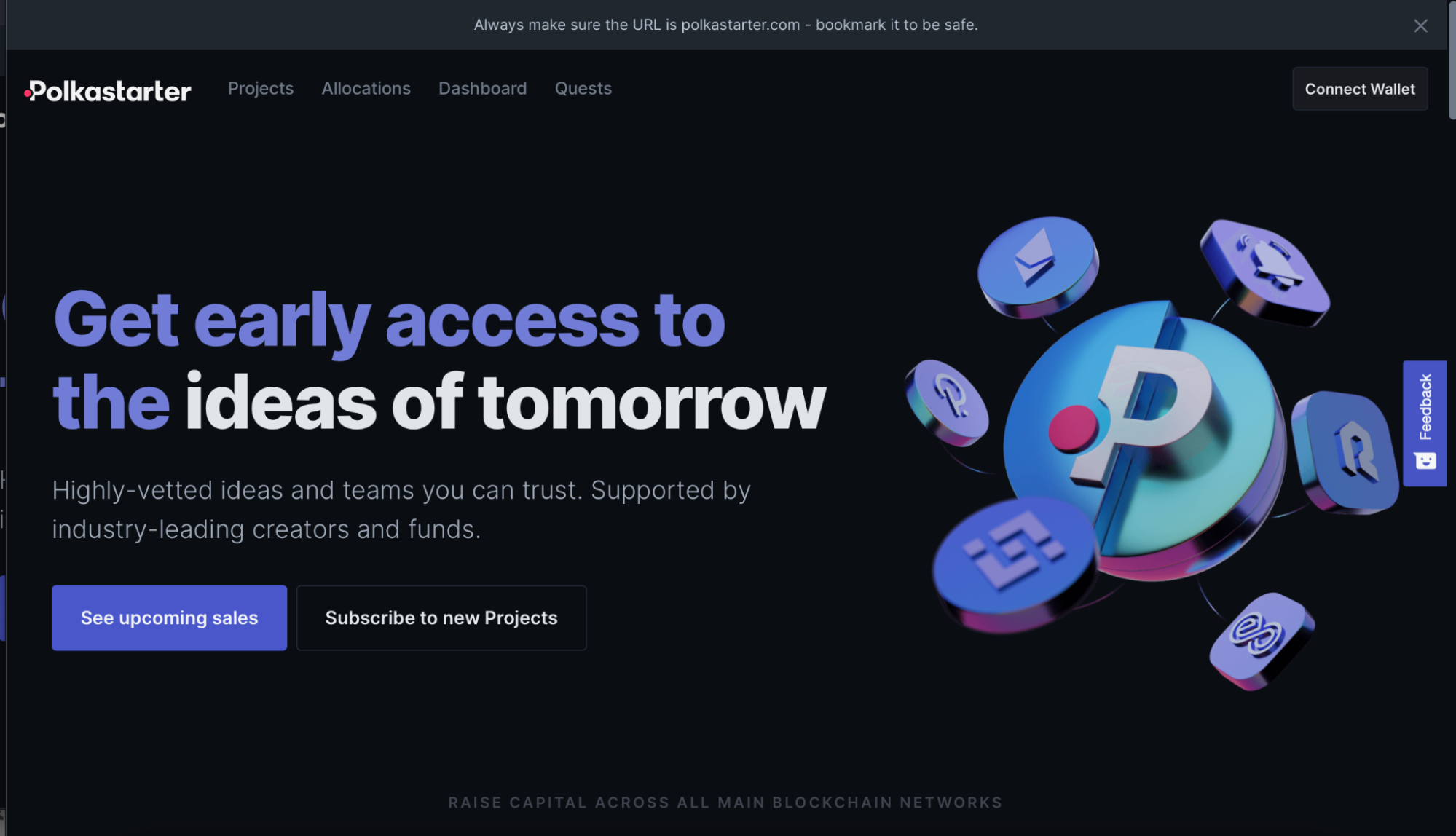 Step 2: Select BNB
On the top right-hand corner of the site, you'll see a dropdown button that says "Ethereum", "BNB", "Polygon" or "Celo".
Click on "Ethereum" and a drop-down menu will display all available networks. You should see "BNB Chain". Click on it.

Step 3: Confirm
The Polkastarter site is now displaying BNB Chain Pools! If your wallet has a message saying you have selected the wrong network, please connect your MetaMask to BNB and reconnect Polkastarter with steps 1 and 2 above.
Step 4: IDO!
From here, you're ready to participate in future Polkastarter IDOs on the BNB Chain.
What about $POLS pools?
On Polkastarter IDOs, users must be holding onto at least 3,000 POLS or provide liquidity on Uniswap in their wallets to participate in $POLS-only pools. If you are wanting to participate in future IDOs on BNB, know that any address that holds the threshold amount of $POLS on Ethereum will be allowlisted for BNB $POLS-only pools (assuming your address has been allowlisted by the company that is launching the token and you have completed KYC).
You can complete steps 1–3 before the IDO, and we recommend doing so to ensure everything works smoothly with your MetaMask and BNB.
And yes — it's that easy! This is just the beginning for Polkastarter cross-chain interoperability 💪
About Polkastarter
Polkastarter is the fully decentralized protocol for launching new ideas. Our curation process and industry access enable us to offer the best new projects in blockchain and digital assets.
With Polkastarter, decentralized projects can raise awareness, build a loyal community, and receive long-term support. Users of the platform will be able to participate in a secure and compliant environment, and use assets both in and beyond the current ERC20 standard.
Connect with us and learn more about Polkastarter

Website | Twitter | Discord | Telegram | Instagram | Newsletter
Polkastarter Blog - Latest Polkastarter News & Updates Newsletter
Join the newsletter to receive the latest updates in your inbox.
---