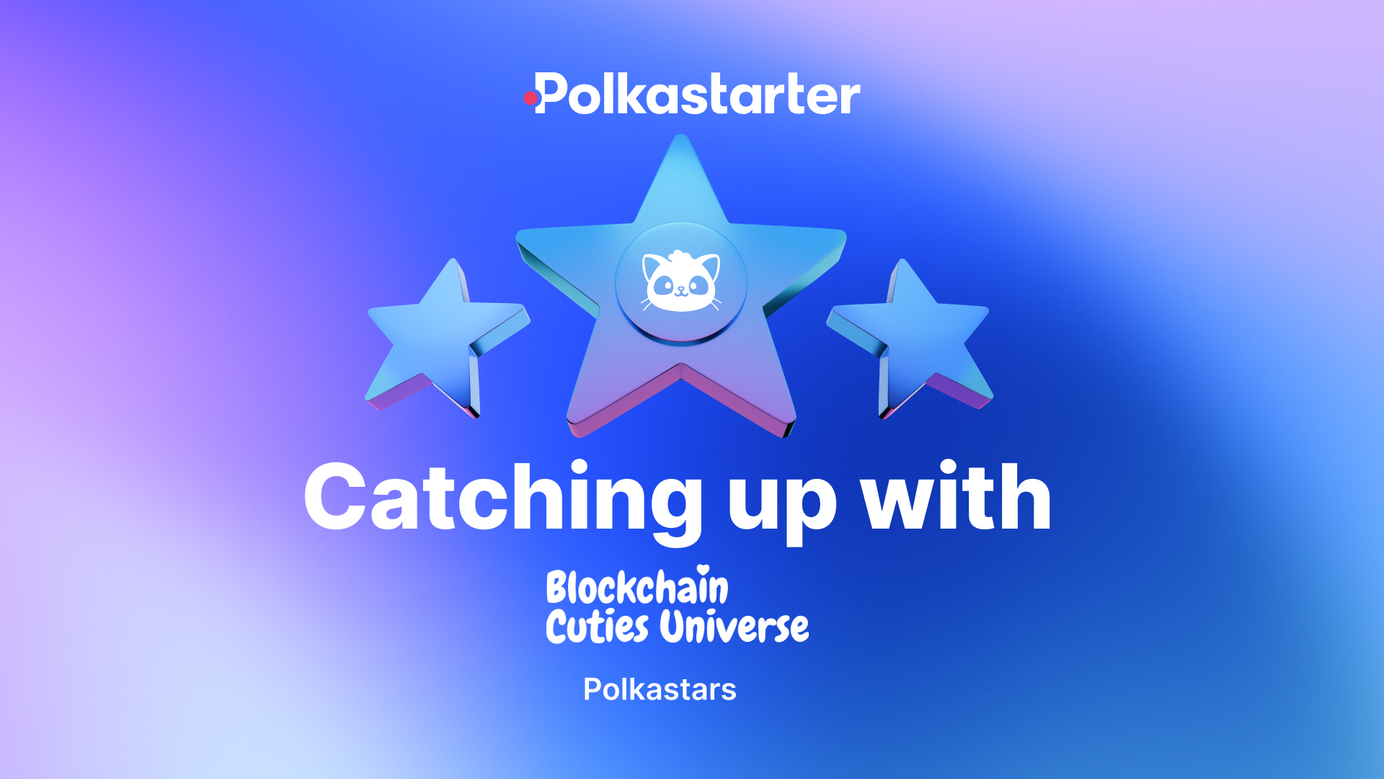 Catching up with the Polkastars: Blockchain Cuties
Prepare to have your heart melt with the cutest blockchain collectible game ever created...
Our last Catch Up led us to the notifications realm of Web3, where Ethereum Push Notification Service (EPNS) is shaking the space to its very foundations. Just before that, we touched base with Fractal Protocol, who recently announced a partnership with AdBlockPlus creators Eyeo. The first two editions of our Catch Up series gave you a glimpse of what Refinable, Binance Smart Chain's first NFT marketplace, and multi-chain DeFi data network Unmarshal were up to.
Today we are descending down yet another rabbit hole (literally, you'll see why in a bit). And while we're still driving in the NFT lane, the direction is slightly altered as we take a turn into the gaming realm to enter… Cutieland!
Buzzing with excitement over this week's guest, we will be giving you the latest from the Blockchain Cuties Universe. Blockchain Cuties is a multi-blockchain NFT collectibles game about the adventures of cute animals. With a strong emphasis on RPG and strategy elements, Blockchain Cuties allows players to collect, trade and improve their heart-melting little characters called Cuties – including puppies, lizards, bear cubs, cats and other both real and fantasy creatures.

The game also has two types of markets on each blockchain – one for NFTs and one for in-game items. On top of that, you can even create your very own NFT shop in Cutieland!

Alongside various other mechanics, one of Blockchain Cuties' most striking and in-depth features is breeding, something the community has been raving about for a looong time. Here is all you need to know about breeding Cuties.
Time to start playing and see what the Cuties have been up to…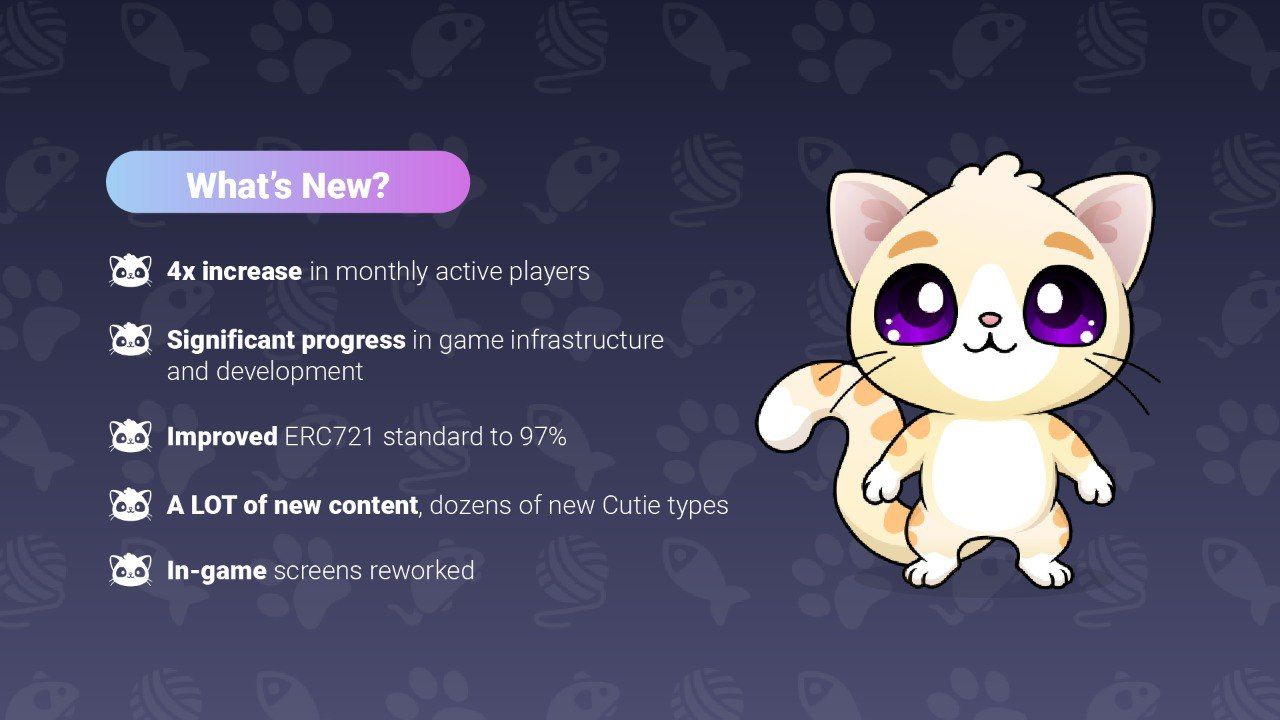 Blockchain Cuties' March 15th IDO on Polkastarter was a huge deal. The team raised a mind-blowing amount of 247 ETH across 2 pools and the Cuties Universe has been rapidly growing ever since.
The team has reported a 4X increase (yep, FOUR-FOLD!) in monthly active players and the number of Cuties is growing by the day. This is definitely not a random occurrence as significant progress has been made in game infrastructure and development – an evolution regular players can easily see in-game.
On top of that, Blockchain Cuties has made considerable strides in bringing the ERC721 standard higher. To date, continuous improvements on that front have bumped the standard up to 97%.
Plenty, and we really do mean A LOT, of new content has been added to the game too! Dozens of new Cutie types are now live, all with striking, eye-catching designs. Various in-game screens have also been reworked to make the playing experience even more engaging and visually-pleasing.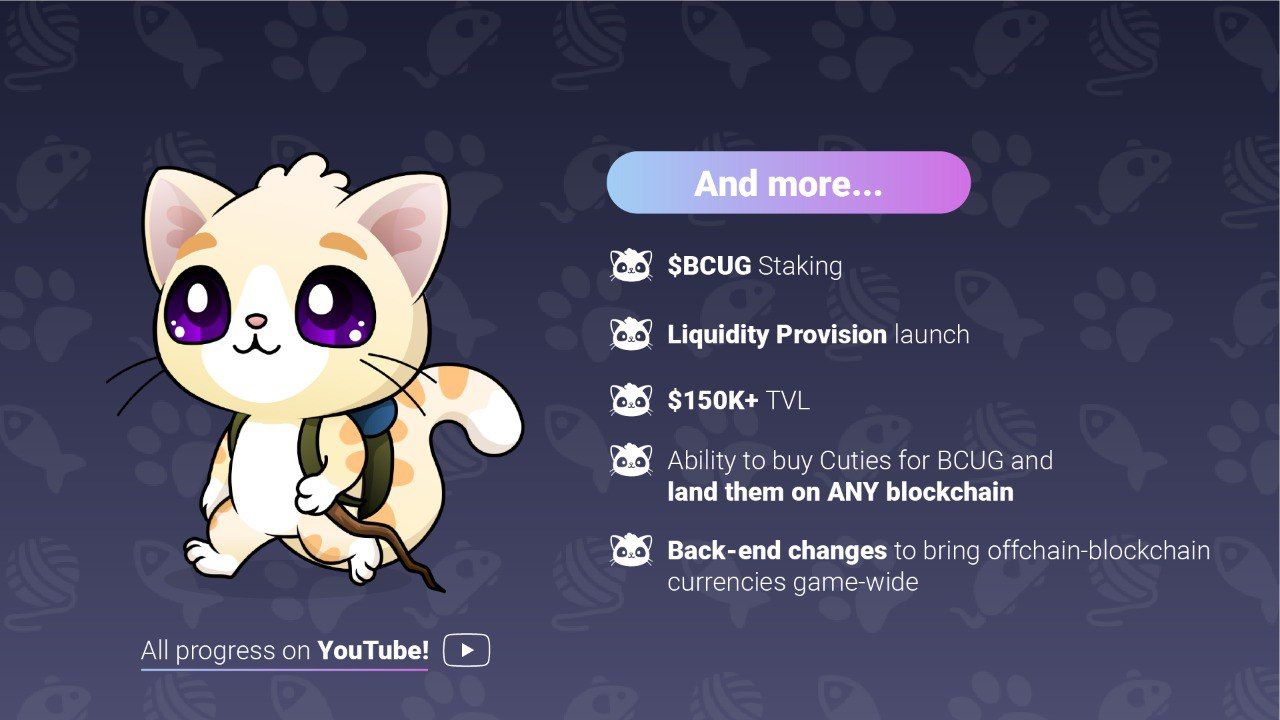 The back-end and more businessy side of the Blockchain Cuties Universe have gotten a massive boost in recent months as well. Most notably, the team has launched STAKING for their native $BCUG token and also introduced the option to provide liquidity for all farming aficionados out there. For all the details surrounding these updates, read up on the Blockchain Cuties blog.
While we are at it, we thought you should know there is currently over $150K of total value locked in $BCUG staking.
Blockchain Cuties has interoperability at the core of its offering and a recent example of the team's dedication to bring that to life is giving players the opportunity to buy Cuties for $BCUG and land them on ANY blockchain. This means that your Cuties can now live wherever!
Additional back-end changes to bring off-chain currencies game-wide were also rolled out, enabling even more purchasing options for all the Cutie faithfuls out there and bridging the real-life-to-blockchain divide most other game developers are still struggling with.
All of the above progress (and more!) can be seen on the Blockchain Cuties YouTube channel. Expect to find guides, updates and all things Cuties.
Roadmap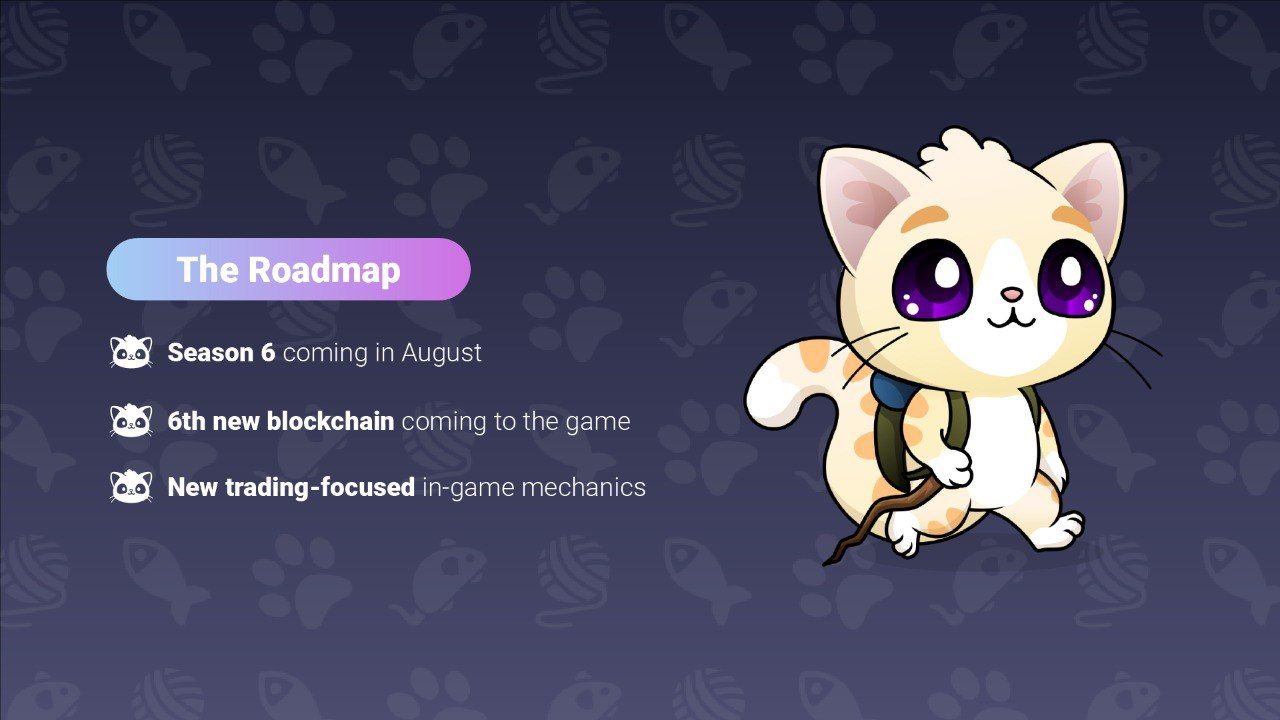 In the very near future, something truly big is about to happen in the Blockchain Cuties Universe…
Later in August, sooner than you would expect, the team is planning to release Blockchain Cuties Season 6. Having already set the scene with the closed beta for Wars of Cutieland this year (yes, Cuties can also be fierce and sometimes mean), the update will feature a myriad of new features and in-game mechanics centered around trading.
The Season 6 release will last a whole 3 months and the now 6th game will surely keep players busy and entertained with all its updates and the start of a fresh new cycle of the game's seasonal economy. This is the absolute best time for new players to join the game and start earning at a level playing field.
---
Blockchain Cuties Season 6 is coming shortly and you surely want to be on the right side of all the ALPHA coming the community's way. Here is how to stay on top of everything happening around the Cuties Universe.
Website: https://blockchaincuties.com/
Twitter: https://twitter.com/BlockchainCutie

YouTube: https://www.youtube.com/c/BlockchainCuties

Medium: https://blockchaincutie.medium.com/
---
Connect with us and learn more about Polkastarter

Website | Twitter | Discord | Telegram | Instagram | Newsletter


Polkastarter Blog - Latest Polkastarter News & Updates Newsletter
Join the newsletter to receive the latest updates in your inbox.
---