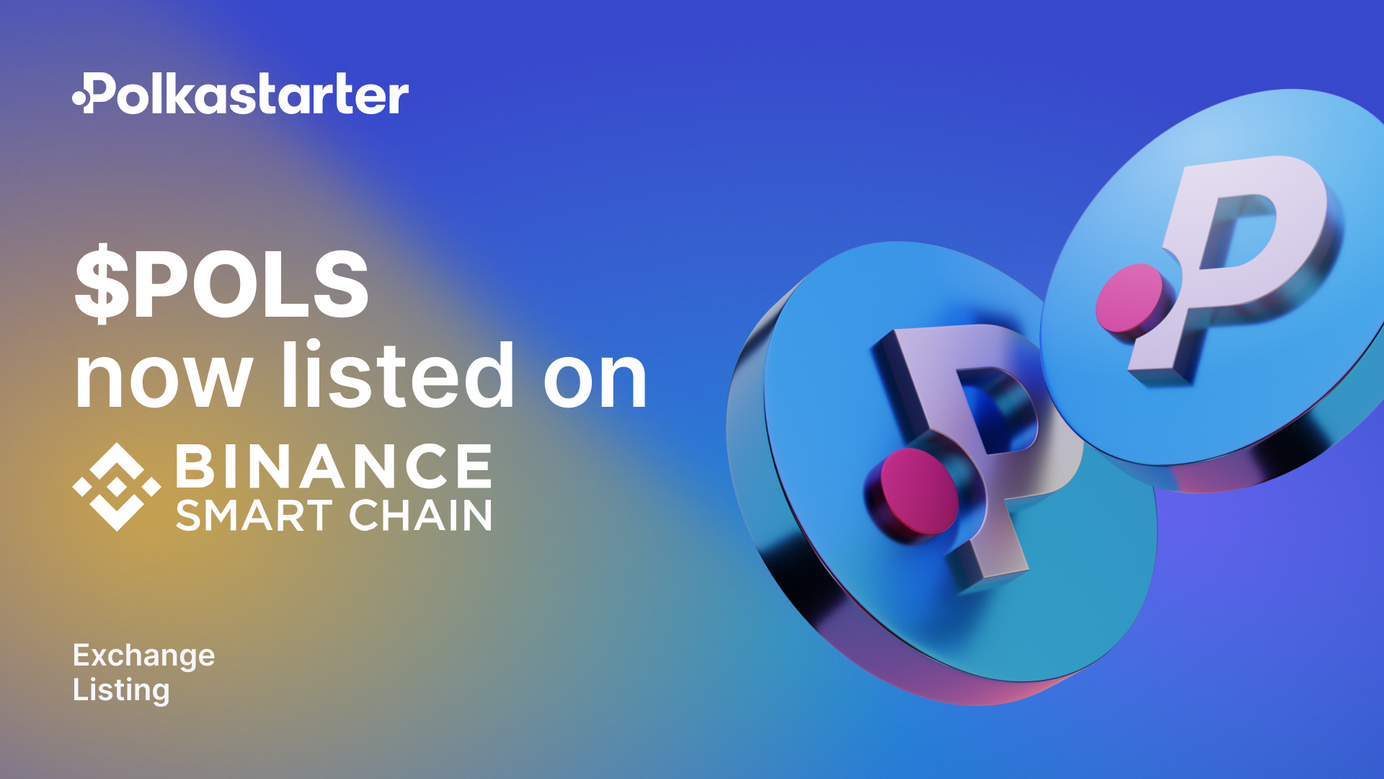 Polkastarter Token ($POLS) Is Now Live On BNB Chain
In an exciting milestone for Polkastarter, we are now live on BNB Chain and on Pancake Swap!
In an exciting milestone for Polkastarter, we are now live on BNB Chain and on Pancake Swap! As part of our continuous effort to bring cross-chain functionalities to our protocol and platform, you can swap $POLS from Ethereum to BNB using Multichain app. You can also buy $POLS on BNB directly from the Pancake Swap pair.
Important: more information about the Pancake Swap liquidity rewards and the allowlist requirements for BNB pools will be shared soon
In order to provide liquidity to Pancake Swap, we moved $200,000 USD worth of liquidity from Uniswap to Pancake Swap.
Token Details
BNB Token Contract: 0x7e624fa0e1c4abfd309cc15719b7e2580887f570
BNB Token Decimals: 18
How-to Swap From ETH to BNB using Multichain
Configure BNB Chain on your Metamask wallet, and make sure that your account holds enough BNB to pay for fees. This is a very good guide to make this integration, written by Binance Academy. Read more
Make sure you are logged into your Metamask account holding your $POLS tokens, and then connect your wallet on Multichain. Make also sure that you are on Ethereum chain.
Select $POLS token and input the required amount to swap from ETH to BSC
Click "Transfer", and then submit the transaction on Metamask with high gas.
That's it! Your $POLS tokens should now be on your BSC wallet.
How-to Buy $POLS On Pancake Swap Using $BNB
On the menu, click "Trade" and "Exchange"
Click "Select A Currency" and search by the Polkastarter Token Contract (0x7e624fa0e1c4abfd309cc15719b7e2580887f570)
Select $POLS
And that's it! You can now swap your $BNB for $POLS
About Polkastarter
Polkastarter is the fully decentralized protocol for launching new ideas. Our curation process and industry access enable us to offer the best new projects in blockchain and digital assets.
With Polkastarter, decentralized projects can raise awareness, build a loyal community, and receive long-term support. Users of the platform will be able to participate in a secure and compliant environment, and use assets both in and beyond the current ERC20 standard.
Polkastarter Blog - Latest Polkastarter News & Updates Newsletter
Join the newsletter to receive the latest updates in your inbox.
---