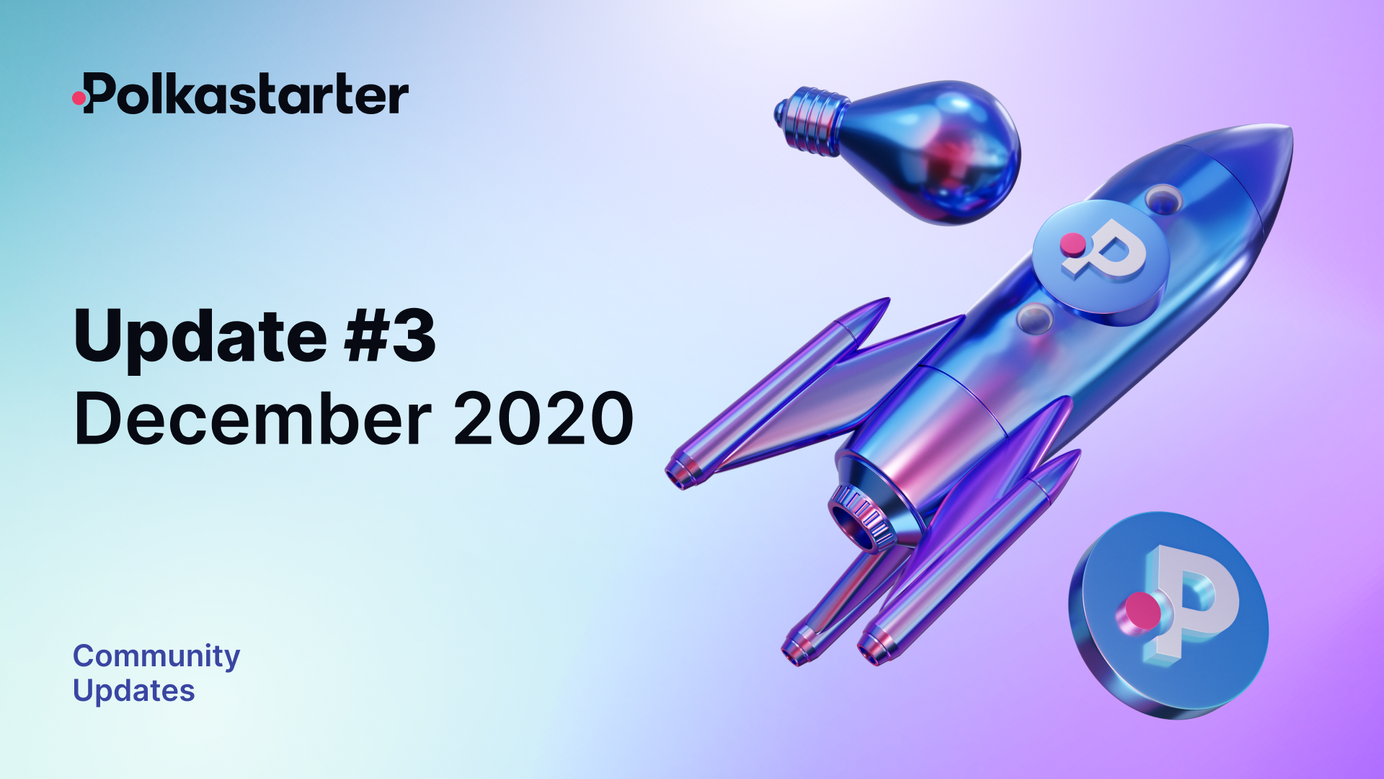 Polkastarter Community Update #3 — December 2020
The last month of 2020 was huge for Polkastarter with the impending launch of our product. After several tests and audits, our MVP was…
The last month of 2020 was huge for Polkastarter with the impending launch of our product. After several tests and audits, our MVP was finally ready for release, and how amazing it was! In just 2 weeks, we enabled several projects to raise on our permissionless protocol, including MahaDAO, Exeedme, FireProtocol, SpiderDAO, Kambria and Royale.
A total of 1,808 ETH (close to $2M USD at the current ETH/USD rate) was raised by these projects on Polkastarter. More than 500 unique participants won allocations by fighting their way through a crowd of over 150,000 unique visitors. Some projects sold out in less than 30 seconds, while others ran very successful whitelisting processes to thwart bots.
Polkastarter has now become one of the most popular new projects in blockchain with rising levels of awareness. We have achieved several TOP #1 ranking placements on Coingecko by Social Search, with an increase of over 100% on all social media channels since launch.
All of this thanks to the support of our amazing community. So here's the Community Update for December 2020.
Product and technology ⚙️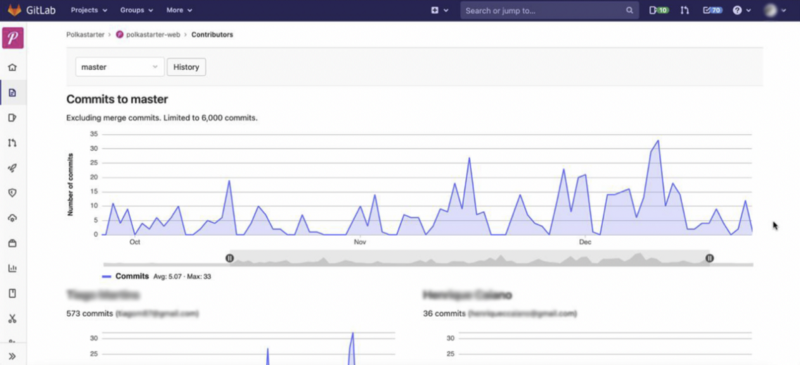 MVP was released
Deployed 31 new versions of Polkastarter JS Middleware
Pentested the Application and Deployed Several Attack Countermeasures
Deployed Standard and Atomic Swaps Modules
Deployed Onchain Whitelisting Module
Improved Pool Featuring Module
Deployed Several Fixes & Performance Improvements to Pool Joining Module
Increased Oracle Performance at Scale
Released Official Developer Documentation
Started Hiring for 5 New Product Positions
Optimized Production Infrastructure to Handle Peak Pool Joining Traffic (15M Requests Served!)
Marketing and Awareness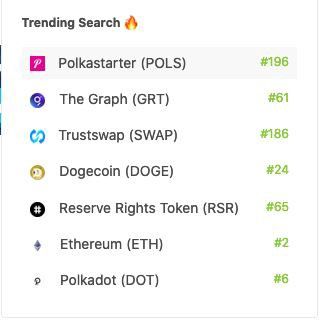 +150,000 Unique Visitors to our website this month
Average time on site of more than 5 minutes
Telegram Community grew by 4,066 (Currently 16,719members in 6 Groups)
Twitter Followers more than doubled in December (From 12,400 to 25,800 followers)
Our top article on Medium reached more than 1,400 views, with over 10,000 views altogether for our blog
Our top Tweet got more than 42,000 impressions with a very high engagement rate
We were №1 in the top trending search for several days on CoinGecko and top 5 for almost the entire month
Featured Pools 🚀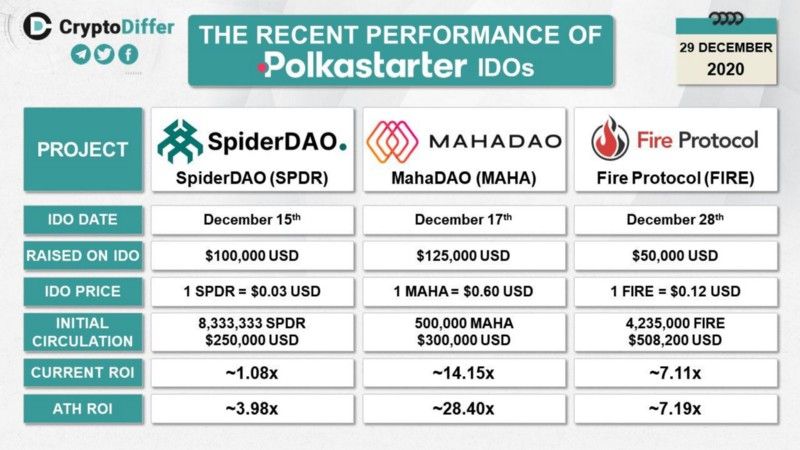 We launched several featured pools in just two weeks. Projects like Fire Protocol and MahaDAO sold out in seconds and registered an amazing performance after Uniswap listing. In total, 1,808 ETH were raised from more than 500 unique contributors.
Featured Pools Summary:
SpiderDAO raised 240 ETH to build a next generation hardware-based DAO governance model that aims to bring a new standard of fairness to existing DAO framework
MahaDAO raised 188 ETH to launch the world's first non-depreciating currency
Royale Finance raised 473 ETH for their smart-backed liquidity tool that allows iGaming entrepreneurs to bootstrap their ventures
Fire Protocol raised 290 ETH to launch their DeFi infrastructure based on Huobi Chain
Exeedme raised 102 ETH to enable gamers to make money off their skill by participating in peer-to-peer CS:GO and other Esports tournaments.
Partnerships 🤝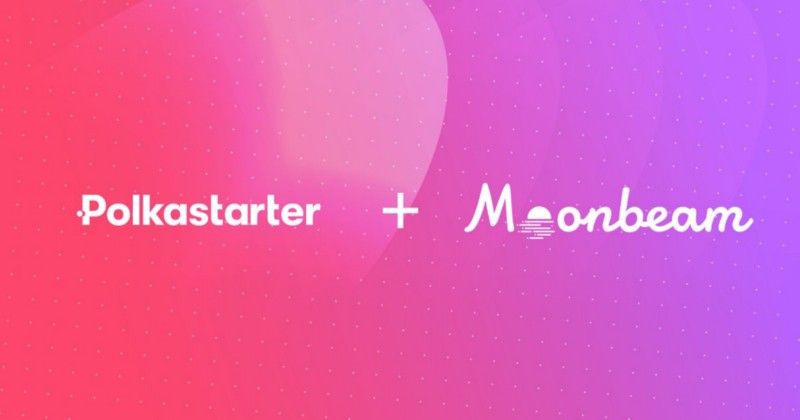 In the month of December, we decided to focus our business development on researching and launching several featured pools. We just announced one partnership, but a really big one: Moonbeam as our go-to tool for Polkadot migration.
Partnership summary:
We've successfully deployed on Moonbeam. This was the first crucial step towards our Polkadot integration. We are still on track for the migration in early 2021, and more news related to Polkadot are coming soon.
The Polkastarter Council 🐋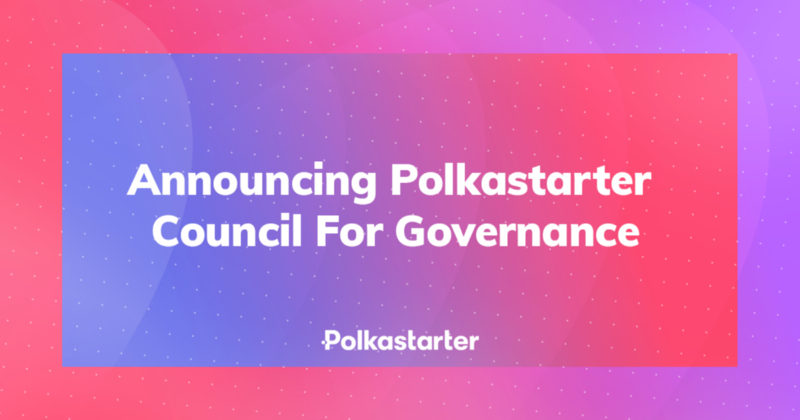 We announced the Polkastarter Council, a group of members that will be deciding which pools and token swaps are featured on Polkastarter and get full communication support.
In order to be eligible for this council, all members need to hold together around 5% (5,000,000) of the total supply of Polkastarter Tokens ($POLS), and to be active, public and credible players in the blockchain ecosystem.
The Polkastarter Council members are going to be announced soon.
Community 🗣
We continued our expansion into China via social media and secondary markets. We also have our local communities thriving, bringing the word of Polkastarter to several key markets including:
For China please scan the QR code above.
All our articles and official communications are being translated to make sure that we reach all major markets in the world.
Token ($POLS) 💎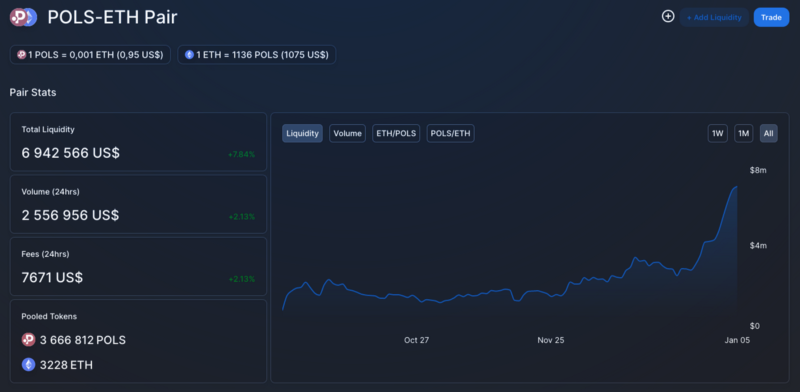 We almost tripled our liquidity on Uniswap, and we're currently at our all time high with $6,942,566 of total liquidity
We distributed the fourth AND FINAL round of seed and private-sale tokens and the price actually more than doubled in the following days
Volume increased to an average of over $2M USD volume per day with days surpassing the $6M USD volume milestone
We now have over 17,000 active token holders — more than most major projects
We continued our Uniswap Liquidity Program rewards to 150,000 POLS
Total Liquidity provided on Uniswap reached $2,5 Million from more than 400 whitelisted liquidity providers
DEX:
CEX:
Press 📰
Polkastarter was highlighted as one of the top Polkadot projects for raising funds. The media has continued to show wide interest in Polkastarter, resulting in several articles about Polkastarter and our vision.
We were mentioned twice during the recent Polkadot Decoded Conference. Once by our partner Moonbeam, and once during the above presentation by Parity itself.
Cointelegraph:
https://cointelegraph.com/news/polkastarter-launches-initial-dex-offerings-with-fixed-price-tokens
Yahoo Finance:
https://news.yahoo.com/spiderdaos-spdr-first-ever-token-144500060.html
Yahoo News:
https://in.news.yahoo.com/kickstarter-alternative-polkastarter-uses-blockchain-072614506.html
CoinmarketCap:
https://coinmarketcap.com/headlines/news/polkastarter-token-price-surge-after-second-ido-announcement/
Cryptobriefing:
https://cryptobriefing.com/polkastarter-ido-spiderdao-token/
FXStreet:
https://www.fxstreet.com/cryptocurrencies/news/these-two-polkadot-like-cryptocurrencies-show-strong-potential-for-massive-gains-202012282306
Selected others:
https://beincrypto.com/polkastarter-launch-defi-insurance-ido/
https://academy.ivanontech.com/blog/what-is-polkastarter-and-the-pols-token
https://www.altcoinbuzz.io/cryptocurrency-news/product-release/polkastarter-program-launch-was-a-huge-success/
https://coingape.com/polkastarter-announces-dex-launch-date-pols-pumps-40/
https://coingape.com/polkastarter-token-price-surge-after-second-ido-announcement/
https://cryptopotato.com/gone-in-30-seconds-polkastarters-first-liquidity-pools-sell-out/
https://bithub.pl/kryptowaluty/altcoin/polkastarter-pierwsze-pule-plynnosci-wyprzedane-w-30-sekund/
https://cryptomonday.de/polkadot-startet-neue-dex-bekommt-ethereum-konkurrenz/
https://www.jinse.com/blockchain/955695.html
https://coincodex.com/article/10171/mahadao-defi-protocol-taps-polkastarter-for-its-ido/
https://www.chainnews.com/projects/polkastarter.htm
https://www.8btc.com/article/6578814
https://finance.yahoo.com/news/defi-protocol-mahadao-announces-ido-131000277.html
https://coin68.com/huong-dan-ido-tren-polkastarter/
Upcoming 👀
In January we are going to scale out the number of featured pools we launch per week. We're also making big improvements in the product and continuing our process to integrate Polkadot.
Other topics for the upcoming weeks and months include:
Launch the Polkastarter Council
Continue building a stellar team
Continue working with Parity and Polkadot to prepare for integration
Enable projects to apply for a featured listing on Polkastarter through governance
Continue working on adding new features (auctions and others)
About Polkastarter
Polkastarter is a permissionless protocol built for cross-chain token pools and auctions, enabling projects to raise capital on a decentralized and interoperable environment based on Polkadot.
With Polkastarter, decentralized projects will be able to raise and exchange capital cheap and fast. Users will be able to participate in a secure and compliant environment and to use assets that go way beyond the current ERC20 standard.
Polkastarter Blog - Latest Polkastarter News & Updates Newsletter
Join the newsletter to receive the latest updates in your inbox.
---