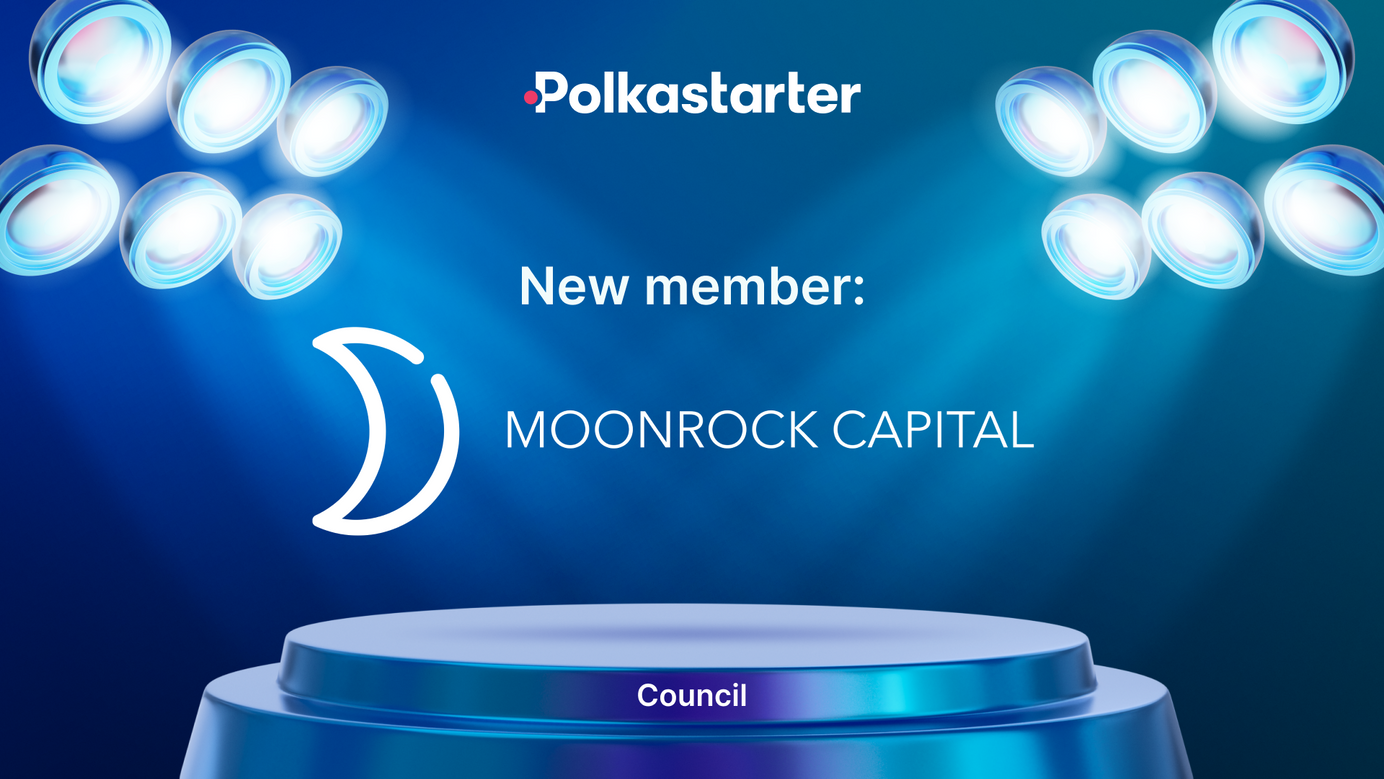 Announcing Moonrock Capital As Part of The Polkastarter Council
We are happy to announce Moonrock Capital as one of the first Polkastarter Council Members. It's with a lot of excitement that we welcome…
Announcing Moonrock Capital As Founding Member Of The Polkastarter Council
We are happy to announce Moonrock Capital as one of the first Polkastarter Council Members. It's with a lot of excitement that we welcome one of the most active and productive blockchain funds in the market, responsible for many recents incubations and investments.
Moonrock Capital have recently seen great success having incubated both Polkastarter and ExeedMe in the last couple of months, with PolkaMarkets, another highly anticipated Polkadot project, due for February. They have a strong, proven track record having most recently invested in Terra Virtua, MahaDAO and Utrust.
The Moonrock team have a combined 10 years experience in the blockchain space and provide a high level of expertise, knowledge and funding. Having worked with over 100 Crypto, Web3 and Blockchain projects over the last few years, they are extremely well positioned to provide the resources that new projects need to succeed in the space.
This experience will also be vital in assisting projects that are raising on Polkastarter. Being so well connected in the space, Moonrock Capital can open up doors and opportunities for business development, marketing, strategy and help drive user and community growth.
This first batch of council members is totally dedicated to funds that can bring early value to the projects that are raising on Polkastarter. This initiative also guarantees that we have a professional due diligence structure that promotes quality and long-term vision for the Polkastarter ecosystem.
Polkastarter Council is the governance body that will be deciding which pools and token swaps are featured on Polkastarter. Main goal of the Polkastarter Council for Governance is guaranteeing a fair, independent, secure and credible project listing process.
In order to be eligible for this council, all members need to hold together around 5% (5,000,000) of the total supply of Polkastarter Tokens ($POLS), and to be active, public and credible players in the blockchain ecosystem.
The next members will be announced soon and will include other big blockchain investment companies. Stay tuned!
About Polkastarter
Polkastarter is a permissionless protocol built for cross-chain token pools and auctions, enabling projects to raise capital on a decentralized and interoperable environment based on Polkadot.
With Polkastarter, decentralized projects will be able to raise and exchange capital cheap and fast. Users will be able to participate in a secure and compliant environment and to use assets that go way beyond the current ERC20 standard.
Polkastarter Blog - Latest Polkastarter News & Updates Newsletter
Join the newsletter to receive the latest updates in your inbox.
---