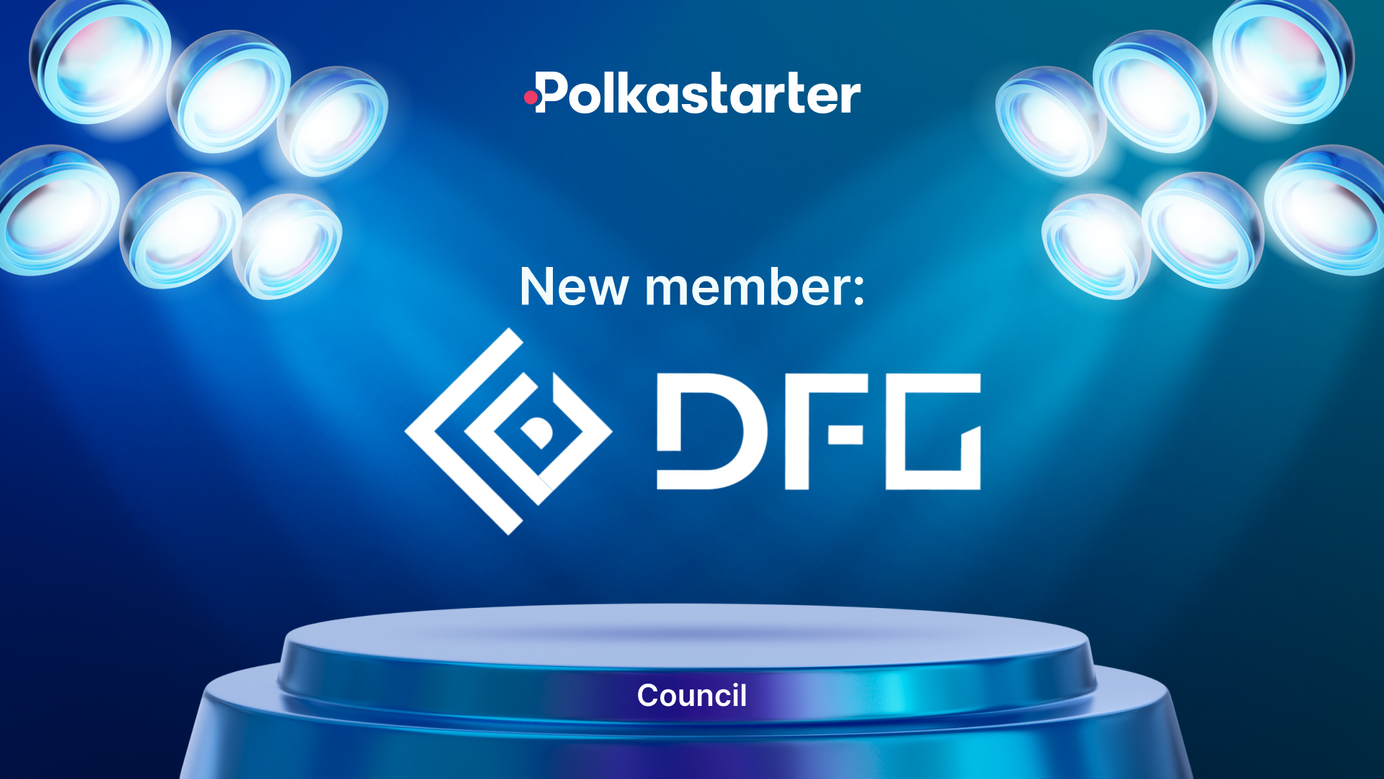 Announcing Digital Finance Group (DFG) As Part of The Polkastarter Council
We are thrilled to welcome Digital Finance Group (DFG) as a vital member of the Polkastarter Council for Governance. This is a crucial…
Announcing Digital Finance Group (DFG) As Member of The Polkastarter Council
We are thrilled to welcome Digital Finance Group (DFG) as a vital member of the Polkastarter Council for Governance. This is a crucial step towards a stronger and bigger incentive to Polkadot-based projects, as the fund recently announced the creation of a special $20-million-dollar fund to support the development of projects within the Polkadot ecosystem.
During this recent announcement, James Wo, the Founder of Digital Finance Group, stated that the fund believes "Polkadot's scalability and interoperability innovations are key to mass adoption of blockchain technology,", a vision that Polkastarter team shares and fully endorses.
Digital Finance Group (DFG) has worked for years based on the ethos of being a dedicated contributor to the development and growth of the digital assets space. Through capital, technical and management assistance of all projects and concepts that are constituted by a strong team, with clear and concise planning aiming to develop solutions for use cases and technological needs found around the world based on proven and historically successful business models.
The Polkadot protocol and underlying projects such as Polkastarter go hand in hand with DFG's core objectives in the process of building a better future for digital assets by addressing issues that affect technological and non-technological situations across a varied number of industries.
DFG is a global blockchain and digital asset investment firm. Founded in 2015, and it manages investments in excess of $550M AUM. DFG's portfolios include an actively managed trading fund with over 400% returns that includes Bitcoin, Polkadot, Near, Solana, Avalanche, and Dao Maker among others, a venture fund with equity holdings in leading blockchain companies, including LedgerX, Bloq, Circle, Chainsafe, RSK, and Ripio among others, and an exclusive Polkadot ecosystem fund which features Acala, Plasm, Polkastarter, Reef Finance, Manta, Litentry, Bifrost, and HydraDX among others.
DFG operates offices in Silicon Valley, Singapore, Shanghai, and Abu Dhabi. In addition, DFG also runs ETC Labs, ETC Core as well as Matrix Exchange which is a fully licensed virtual asset exchange platform in Abu Dhabi, UAE.
DFG is led by James Wo an experienced investor and entrepreneur in blockchain technology and digital assets, the past he has spoken internationally on blockchain technologies, digital assets, and trends as well as Polkadot, Ethereum Classic, investing, and entrepreneurship.
Most recently, he's spoken at the Web3 Forum, Paris Blockchain Week Summit, Vegas Blockchain Week, and ETC Summit. His work with DFG and ETC Labs has been featured on Bloomberg Radio, Yahoo! Finance, Forbes, CoinDesk, Decrypt, CryptoCoin Show, and more.
About Polkastarter
Polkastarter is a permissionless protocol built for cross-chain token pools and auctions, enabling projects to raise capital on a decentralized and interoperable environment based on Polkadot.
With Polkastarter, decentralized projects will be able to raise and exchange capital cheap and fast. Users will be able to participate in a secure and compliant environment and to use assets that go way beyond the current ERC20 standard.
Polkastarter Blog - Latest Polkastarter News & Updates Newsletter
Join the newsletter to receive the latest updates in your inbox.
---