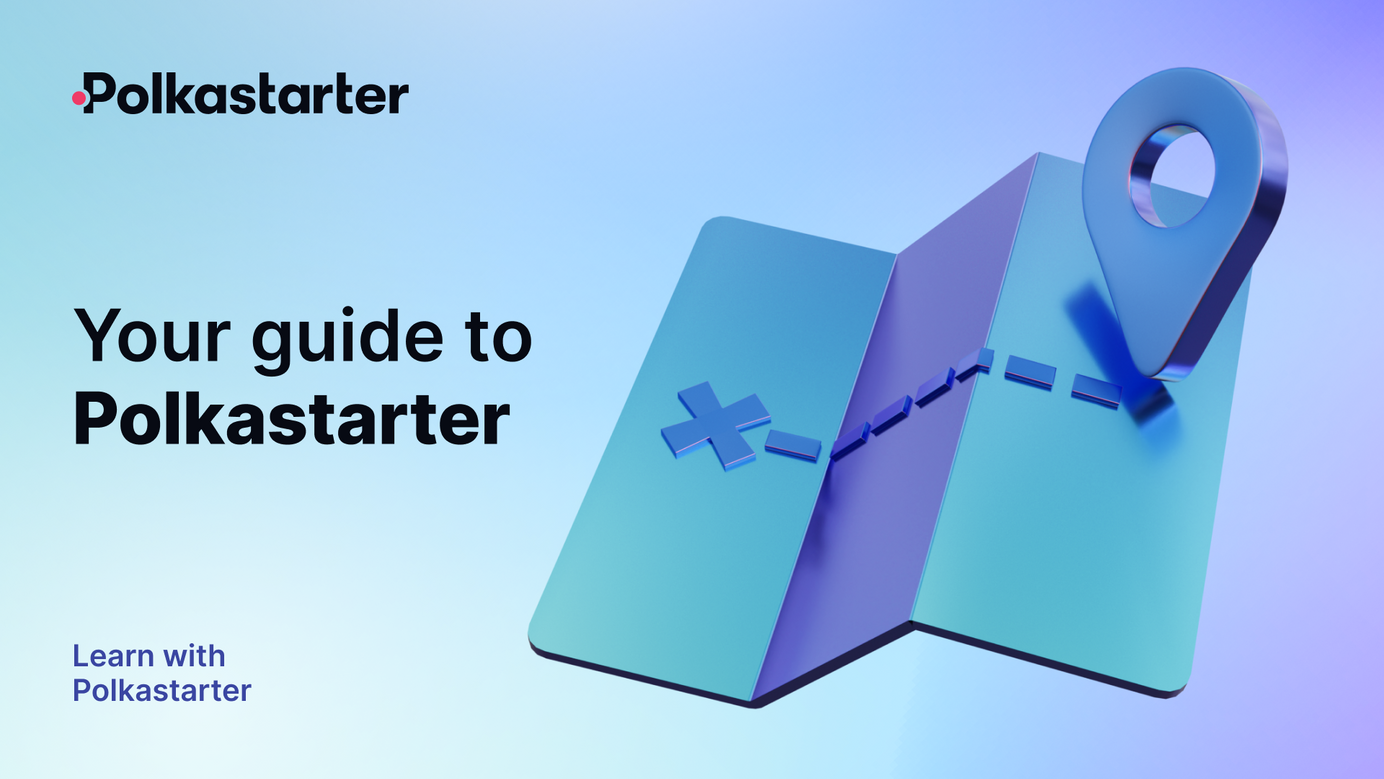 Your Complete Polkastarter Guide
All the important information you will need about Polkastarter in just one place.
If you're reading this and you're new to Polkastarter, welcome to the Polkastarter community!

The entire process to participate in a Polkastarter IDO can seem complex, but we are here to help you out during the entire process. We've got you covered with this go-to guide to Polkastarter!

In this article, we compiled all the important information you will need in just one place: from preparing your wallet to participating in an IDO.


1. Prepare Your Wallet
Polkastarter currently only officially supports the desktop version of MetaMask. Start off by checking which network the IDO is on (e.g., ETH, BSC, or MATIC) and make sure that you have enough of the corresponding tokens to cover volatility and network fees.

Get to know all about Preparing your Wallet to participate in an IDO here!

2. How to Buy POLS Token

To participate in an IDO you will need to start by buying your first bag of $POLS.

The POLS utility token plays a critical role in the Polkastarter ecosystem by being the token for pool access, staking, and governance.

Check out how you can do it here!

And head over to this support article on how you can swap POLS from ETH to BSC.  

3. Why participate in a Polkastarter IDO

You might be wondering why you should go through all the trouble of participating in an IDO as a backer, what are the main benefits.

Find all about in this article.

4. How to participate in a Polkastarter IDO

If by now you're convinced, here's a 4 steps guide on how to participate in an IDO.

KYC is a standard practice among financial organizations offering/distributing any sort of service or asset. Going through a KYC process ensures every IDO participant has been vetted and found 'fit' for participation.

➡️ Get to know here the entire KYC process works.

5. What is POLS Power & how to get it?

POLS Power makes things easier for all our users and provides you with one single number that you can use to determine your chances of participating in an IDO.

POLS Power is an aggregator that counts the eligible POLS balance across several sources if you like.

Learn more about POLS Power here and how you can get it here!

6. POLS Liquidity

We have official trading pairs on two decentralized exchanges (DEXs), namely Uniswap (ETH/POLS) and PancakeSwap (BNB/POLS). Uniswap is the premier Ethereum DEX, while PancakeSwap is the one of Binance Smart Chain.

To successfully add POLS liquidity to PancakeSwap and gather the associated benefits, check out this article on how to do it.  

7. POLS Staking

Right now, ​​ the Staking feature is available on Ethereum (ETH) and Binance Smart Chain (BSC). Learn here all the benefits of  Staking POLS.

⚠️ Important: The main difference between holding and staking POLS is that your staked POLS tokens will immediately turn into POLS Power, but will also be locked for the next 7 days (instead of waiting for 7 days).


8. How does the Allowlist process work

If you're new to Polkastarter, you might wonder what Allowlisting means.
It's easy! Getting allowlisted means your address will be eligible to participate in an IDO.

Currently, there are 3 ways to get allowlisted:
Hold POLS in your wallet for a minimum of 7 days
Hold POLS liquidity provider tokens on Uniswap or PancakeSwap for a minimum of 7 days
Stake POLS.
Learn more details here.

If you join any sale you will be able to check your application status on your dashboard.


And that's all! Now go explore upcoming IDOs 🕵️‍♂️
---
About Polkastarter
Polkastarter is the fully decentralized launchpad to launch new ideas in the blockchain and digital assets space. With an industry-leading curation process and market access, we select the most innovative projects in the space and offer them long-term support after their IDOs.
With Polkastarter, crypto projects can increase their reach, grow their communities and receive support from crypto's most well-versed experts. IDO participants, on the other hand, are offered an opportunity to invest in a secure and compliant environment, as well as participate in IDOs not solely on Ethereum, but also on Binance Smart Chain and Polygon.

Media Contact Polkastarter: [email protected]

Connect with and learn more about Polkastarter
Website | Twitter | Discord | Telegram | Instagram | Newsletter | Youtube
Polkastarter Blog - Latest Polkastarter News & Updates Newsletter
Join the newsletter to receive the latest updates in your inbox.
---