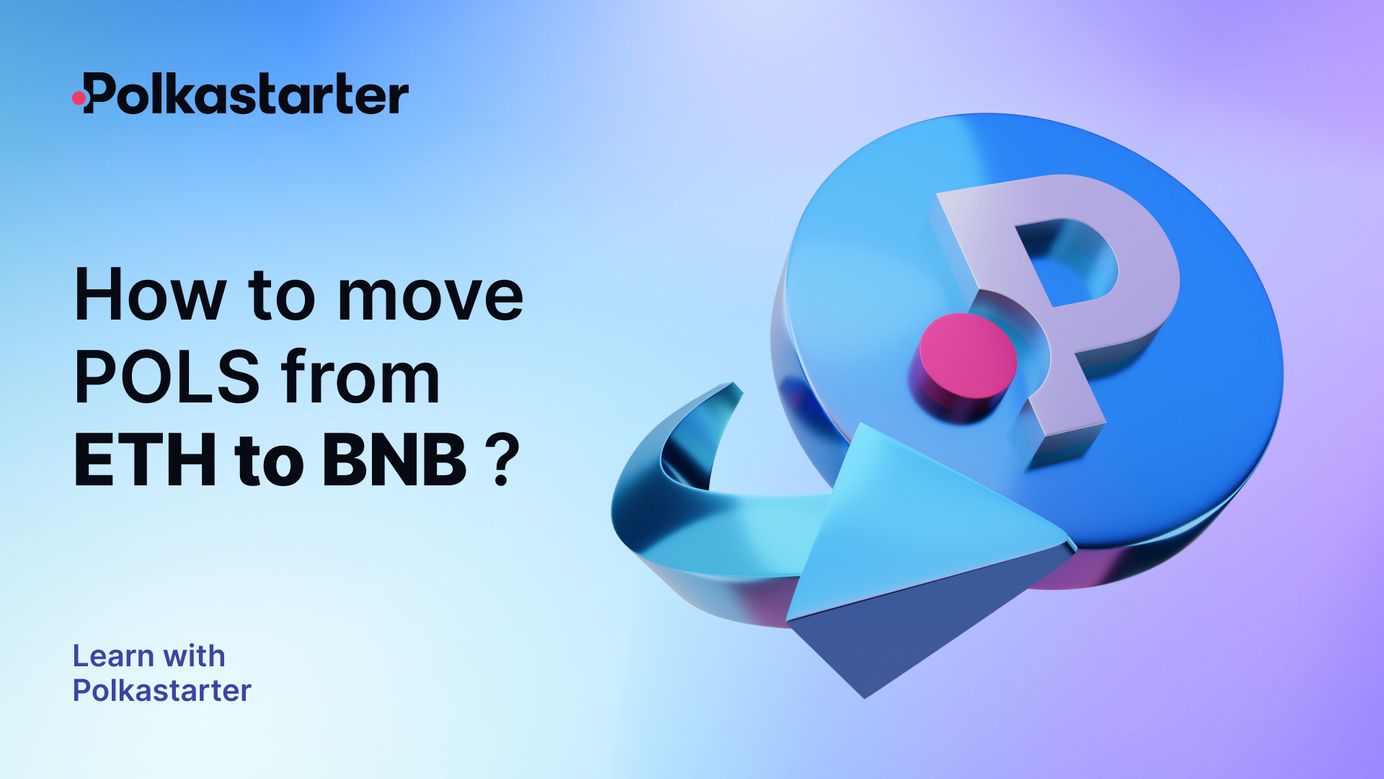 How to move POLS from Ethereum to BNB Chain
A simple guide showing how to move your tokens across.
In order to transfer POLS (or any other tokens) from Ethereum over to BNB Chain, you can use the  Multichain.org Swap Tool.
Here is the step-by-step process on how to transfer your POLS from Ethereum to BNB. Disclaimer: in case you haven't yet added BNB Chain to MetaMask, you can see how on our Support Page.
---
Download MetaMask from their official website and create an account. Make sure to write your seed phrase down on a piece of paper rather than storing it on your computer, phone or any other Internet-connected device. Keep it away from pets as well.
Now that your MetaMask is all set, head over to app.multichain.org. The team over at Multichain has built a great swapping tool we will utilize to move your POLS from Ethereum over to BNB.
In the top right corner, click on 'Connect Wallet' and connect your MetaMask to Multichain. Given we are moving tokens from Ethereum, make sure you have selected the Ethereum Mainnet. You should be seeing something like this:
4. If you aren't automatically on the 'Swap' page (left hand side), click that and you will see the menu from the above image.
5. In the upper box (From), find POLS in the list of tokens and again ensure it is bridged FROM the Ethereum Mainnet and TO BNB Chain. The Ethereum logo should be in the upper box and the BNB logo in the lower box.
6. Input the desired amount of POLS you wish to bridge and click on 'Transfer'.
7. You will now be required to pay some fees for the transfer and confirm the transactions. Are you OK with the fees? Then go on and complete the swap.
Very well done! You should now have your POLS in your BNB Chain Wallet.

Oh, and yes - the opposite is also possible! If you want to move POLS from BNB to Ethereum, all you'll need to do is flip the networks and transfer from BNB to Ethereum, meaning you should select BNB from MetaMask and proceed accordingly.
---
About Polkastarter
Polkastarter is the fully decentralized protocol for launching new ideas. Our curation process and industry access enable us to offer the best new projects in blockchain and digital assets.
With Polkastarter, decentralized projects can raise awareness, build a loyal community, and receive long-term support. Users of the platform will be able to participate in a secure and compliant environment, and use assets both in and beyond the current ERC20 standard, namely BNB and Polygon (MATIC) tokens.
---
Connect with us and learn more about Polkastarter

Website | Twitter | Discord | Telegram | Instagram | Newsletter
Polkastarter Blog - Latest Polkastarter News & Updates Newsletter
Join the newsletter to receive the latest updates in your inbox.
---