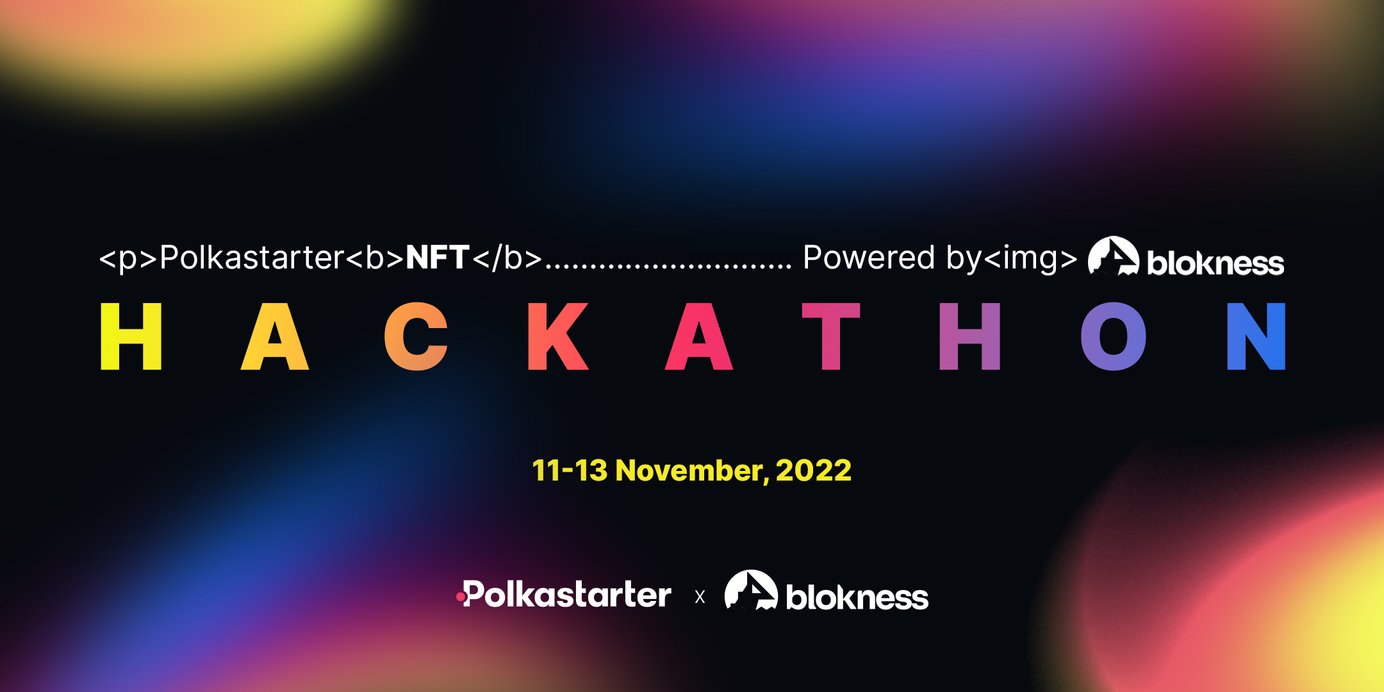 Polkastarter NFT Hackathon Powered By Blokness
The year might slowly be coming to an end, but we have no plans of slowing down.
This November, we have partnered with Blokness, an NFT data API platform, to create a hybrid Hackathon event with unbelievable prizes and unlimited potential for innovation.
The initiative aims to push developers, people, projects, and enthusiasts to leverage the power of blockchain NFT technology without the need for extensive knowledge or experience. From creating an NFT tax software to building a hospitality loyalty program, the sky's the limit for creativity. Here is essential information regarding the event:
📍Location: Polkastarter new office in Lisbon and online
🗓️ Date: 11-13 November 2022
🏆 Prize: 🥇$7,500 🥈$1,500 🥉$1,000

We're proud to be involved with an event that brings more eyeballs to the prowess and potential of blockchain technology. We hope and desire to see as many submissions as possible and, more importantly, see ideas flourish and grow. Here are a few words from Alexandre Carvalho, Blokness co-founder:
"We're excited to be co-hosting an event to showcase what our blockchain NFT technology is capable of. A lot has been said and written about NFTs, and we believe that through events like this one, we get to demystify, normalize and show the true nature of blockchain. We couldn't have done this without the Polkastarter team, so a big thank you goes out to them. We can't wait to see the submissions, and may the best idea win."

Please visit our dedicated landing page for information such as rules, submissions, registrations, and event schedules.
About Blokness
Blokness is an NFT data API platform used to power up your apps and products. All the NFT data is indexed, enhanced for specific vertical use cases, and exposed through a simple API. Using the API, any developer without specific technical knowledge of blockchain can build a product that relies on blockchain NFT data.

Website | Twitter