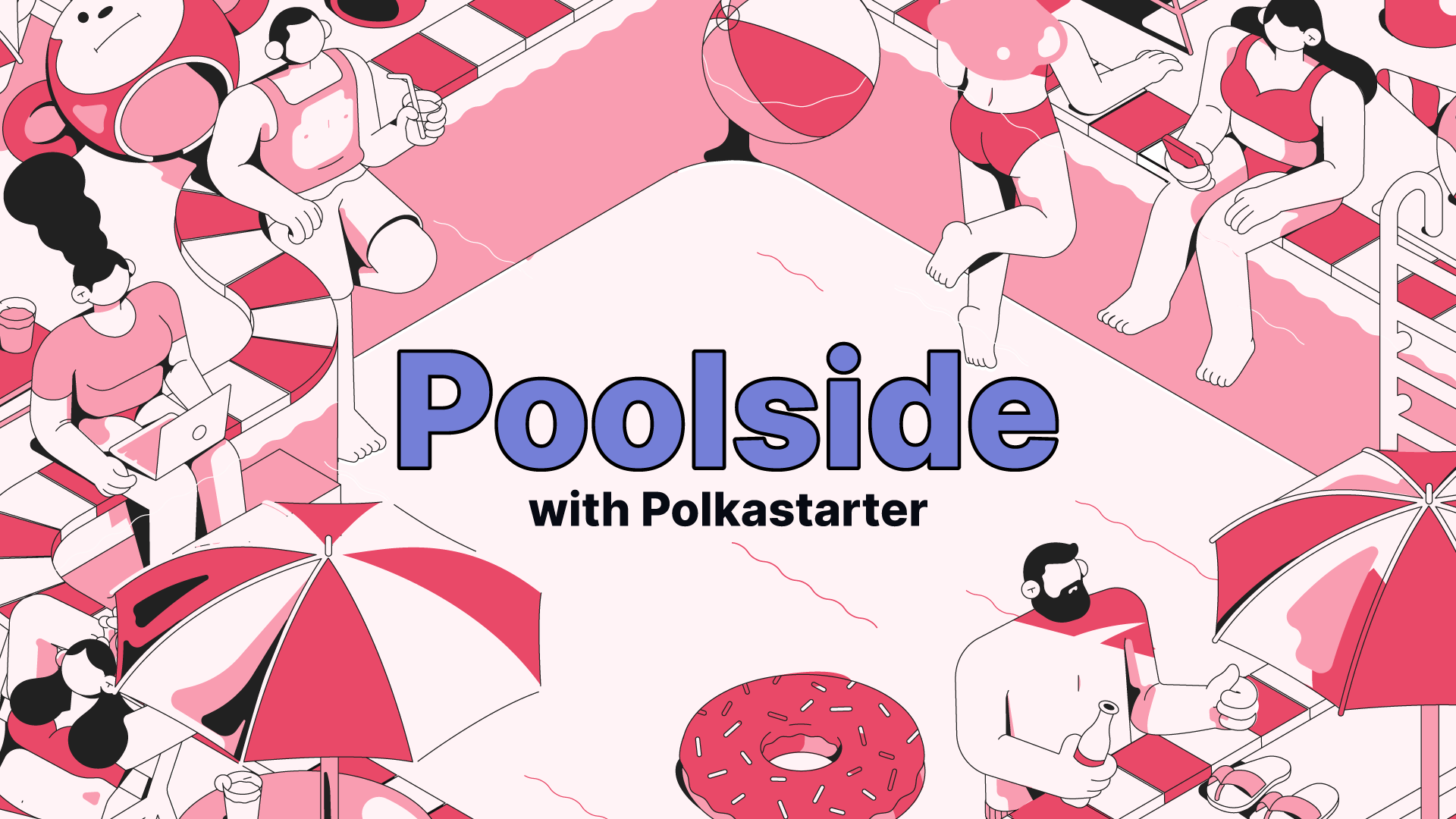 Introducing Poolside with Polkastarter!
Polkastarter has grown right across the Web3 ecosystem all over the world.
We've helped over 100 projects collectively raise more than $45 million and we want to continue sharing our milestones and knowledge with you, our community.
With that in mind, we felt the need to build a place where community and projects come together to discuss the hottest topics in crypto in an informal and conversational way, just as if we were all poolside with our favorite refreshments in hand and enjoying a healthy dose of Vitamin D.

'Poolside with Polkastarter' is a series of thought-inciting content. These fun and relaxed occasions will be hosted on Twitter Spaces via this link - www.twitter.com/polkastarter. Later on, the Twitter Spaces sessions will be converted on Spotify as a podcast, this way everyone can listen! Subscribe here!

Every 'Poolside with Polkastarter' episode will feature a different theme and guests.

To kick things off our first episode on April 7 at 3PM UTC, will be hosted by our very own Omar Ghanem, head of the Polkastarter Gaming Guild.  

Gaming is evolving rapidly and blockchain is sure to be at the epicenter of some of the major changes coming it's way.

For the 'Poolside with Polkastarter 01', we gather a handful of gaming projects and deep dive into the blockchain gaming space, and discuss what the future may hold.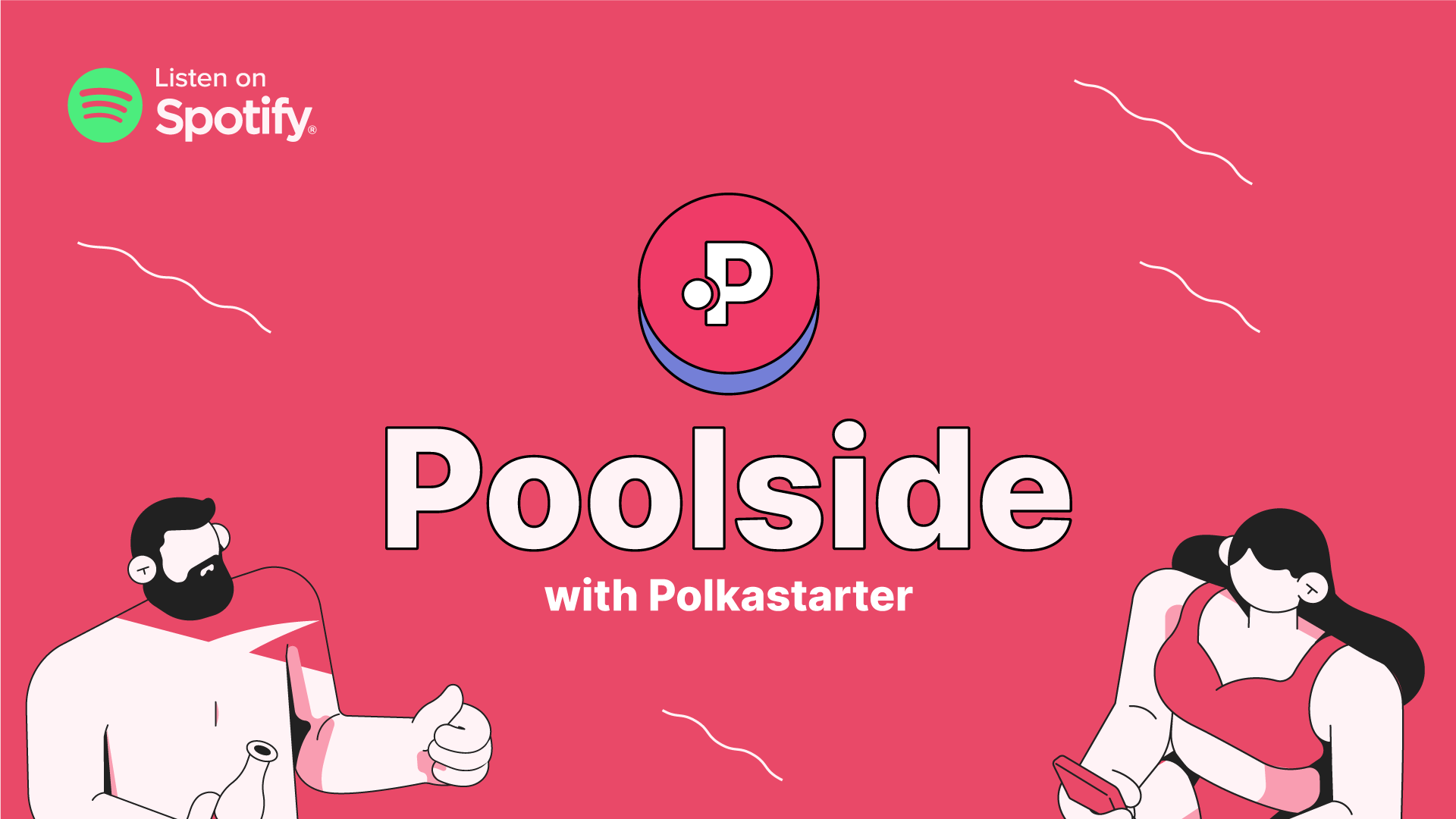 Poolside with Polkastarter #01: Blockchain Gaming Lineup:
🗓 April 7th, 3PM UTC
📍 Twitter Spaces

YGG - Yield Gaming Guild
YGG pioneered gaming guilds and are one of the best in terms of what they've accomplished. They got in early, were very successful with Axie Infinity and are almost in every game with their scholarships. They're brilliant investors too.

Blockchain Monster Hunt
Blockchain Monster Hunt is the first cross-chain game allowing players to collaborate on different networks via a bridge. You fight monsters with monsters. If you capture monsters (NFTs), then you can sell them on the marketplace. Playing generates energy to convert into their token, and you can capture these unique monsters to earn coins.

WonderHero
WonderHero is a Play to Earn Mobile RPG (Role-Playing Game). You have four characters and you're playing from level-to-level with missions and objectives all in aid of winning rewards. Ultimately you're earning token drops in their currency $WND and NFT drops to sell on the marketplace.

Big Time
Big Time is a multiplayer action RPG where you team up with friends to adventure across time and space. Explore ancient mysteries and futuristic civilizations as you battle your way through history. Collect rare and legendary NFT items to decorate your avatar and personal time machine where you can hang out with your friends.

See you all there!


About Polkastarter

Polkastarter is the leading decentralized fundraising platform enabling crypto's most innovative projects to kick start their journey and grow their communities. Polkastarter allows its users to make research-based decisions to participate in high-potential IDOs, NFT sales, and Gaming projects.

Polkastarter aims to be a multi-chain platform and currently, users can participate in IDOs and NFT sales on Ethereum, BNB Chain, Polygon, Celo, and Avalanche, with many more to come.

---
Stay tuned for more upcoming IDOs
Website | Twitter | Discord | Telegram | Instagram | Newsletter | YouTube | Spotify
Polkastarter Blog - Latest Polkastarter News & Updates Newsletter
Join the newsletter to receive the latest updates in your inbox.
---