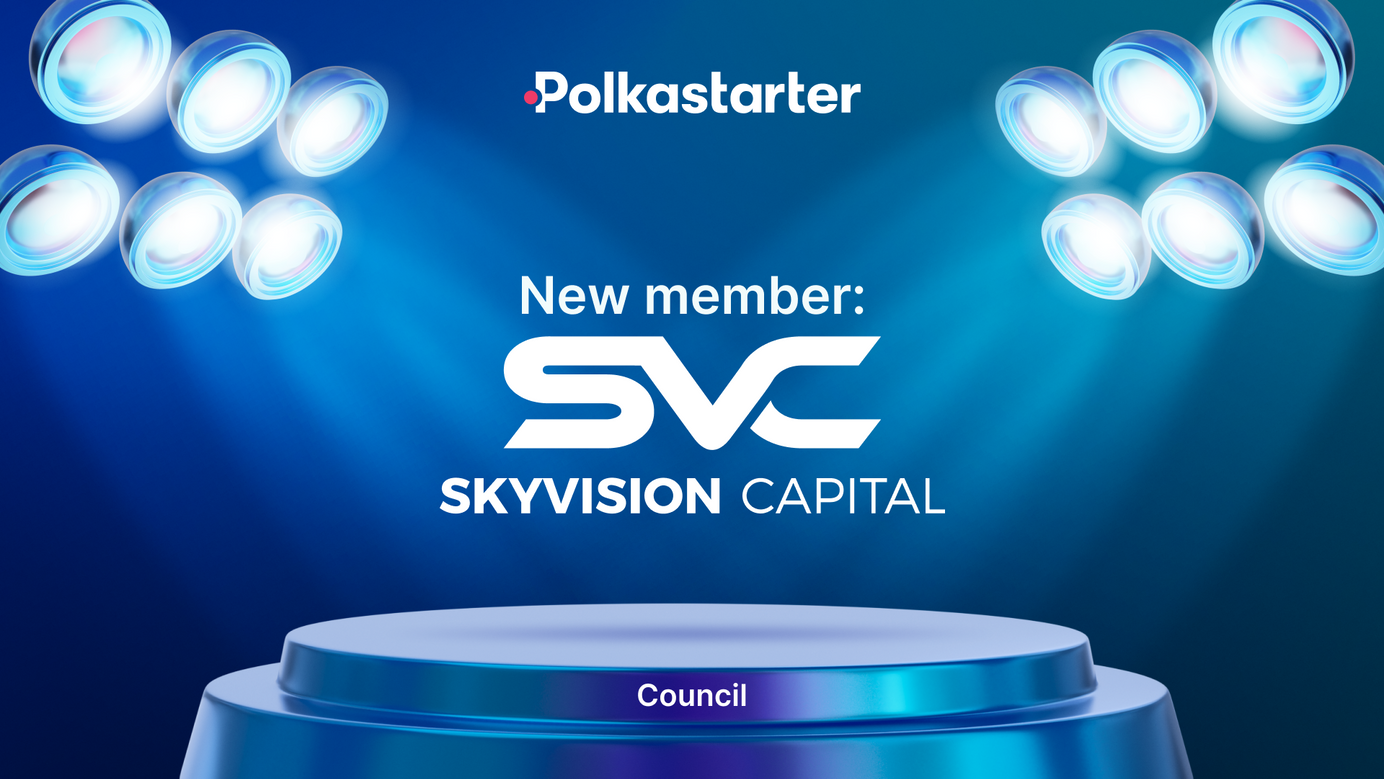 Introducing our newest Polkastarter Council member - SkyVision Capital (SVC)
The crypto advisory firm has joined Kucoin, Polygon and OKEx as council members

We are thrilled to announce that SkyVision Capital (SVC) has joined the Polkastarter Council!

The Council is a group of independent companies and projects which work together to select the best projects for Polkastarter IDOs. The Polkastarter Council guides the development of the platform according to our vision - to provide access to the highest-potential projects in the space with the support of industry experts. This makes SVC the perfect addition to our council.
SkyVision Capital (SVC) is a crypto advisory company that accelerates disruption in the blockchain space. SkyVision Capital has assisted many projects built on different ecosystems such as  Terra, Solana, and Secret Network. But that's not all. SVC has also been an early investor and strategic partner in many projects that launched on Polkastarter IDOs such as  Blockchain Monster Hunt, ChainGuardians, Domi, Galaxy Fight Club, High Street, Orion Money and Rainmaker Games. The venture team has a strong investment thesis within the Play-2-Earn and Metaverse adoption with other successful portfolio projects including, Crabada, League of Kingdoms and Solice.

We are so excited to see their contribution to the Polkastarter Council!

About SkyVision Capital
SkyVision Capital aims to promote open, decentralized technology and further its development. It's a venture capital fund dedicated to investing in the founders of tomorrow, today.
Media Contact SkyVision Capital: [email protected]

Connect with and learn more about SkyVision Capital:
Website | Twitter