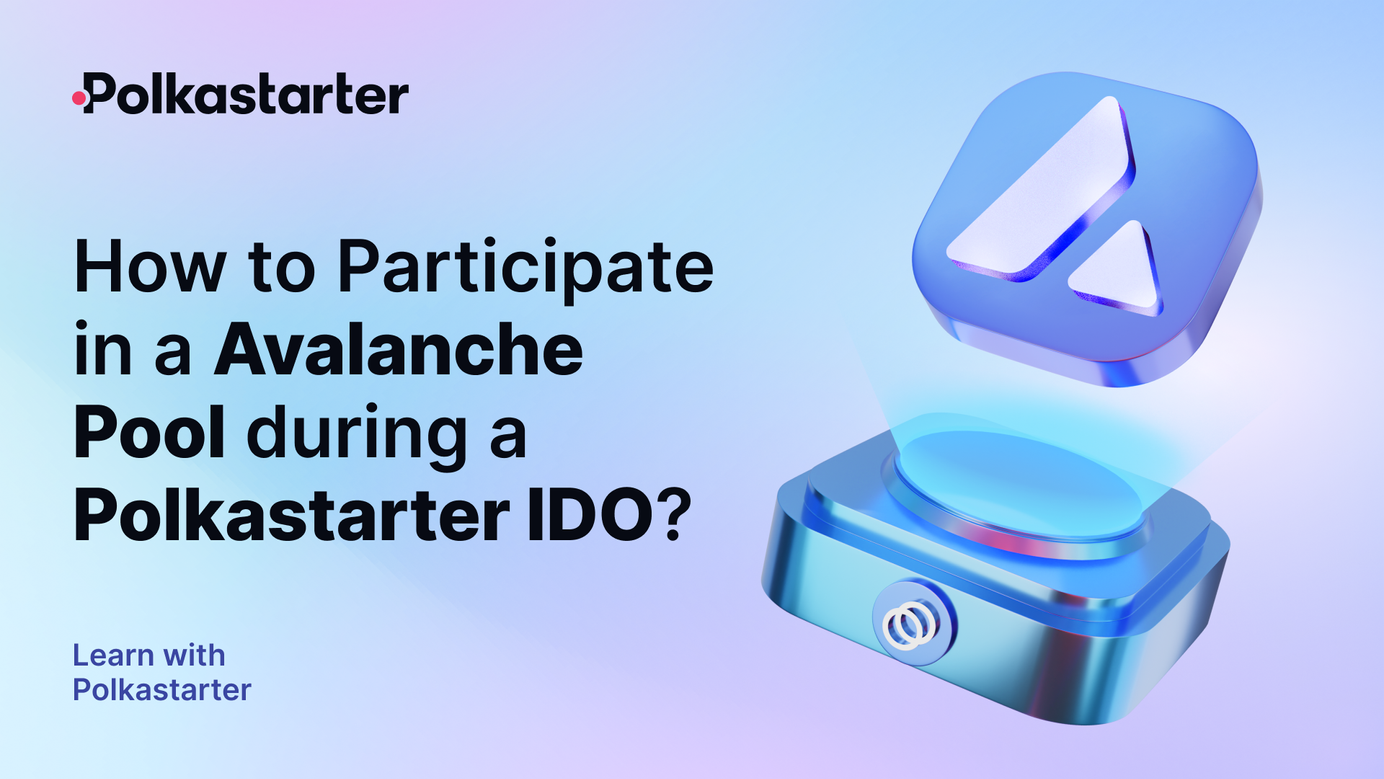 How to participate in an Avalanche Pool during a Polkastarter IDO?
Here's what you need to know about using Avalanche for Polkastarter IDOs

We have integrated Avalanche to Polkastarter IDOs recently. This means that you can now participate in Polkastarter IDOs on an Avalanche Pool.

Last week, we announced the first Polkastarter IDO on the Avalanche Network - Deliq on 🗓 March 23, 2022
Here's how you can participate in Polkastarter IDOs on Avalanche:
Step 1: Add Avalanche to your MetaMask wallet
You can buy it on Binance, KuCoin, Coinbase, and other exchanges.
If you've never used the Avalanche network before, here's a tutorial that will show you how to add Avalanche to MetaMask wallet.
Step 2: Go to our site and click "Connect Wallet" in the top right corner.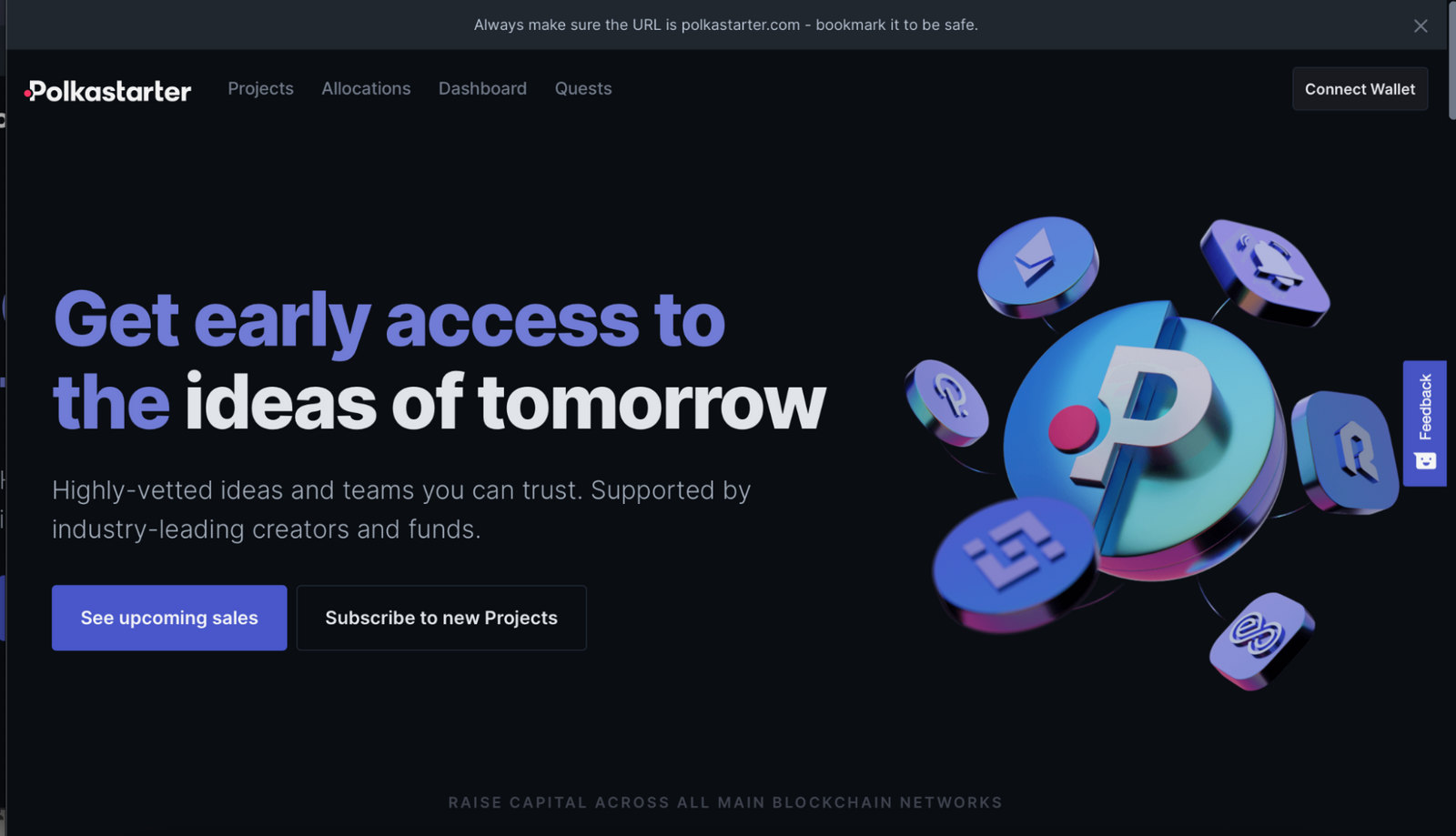 Step 3: Select Avalanche

After connecting your wallet, you will see a dropdown button with the different networks in the top right-corner - Ethereum, Binance Smart Chain, Polygon, Celo, or Avalanche. You have to select Avalanche.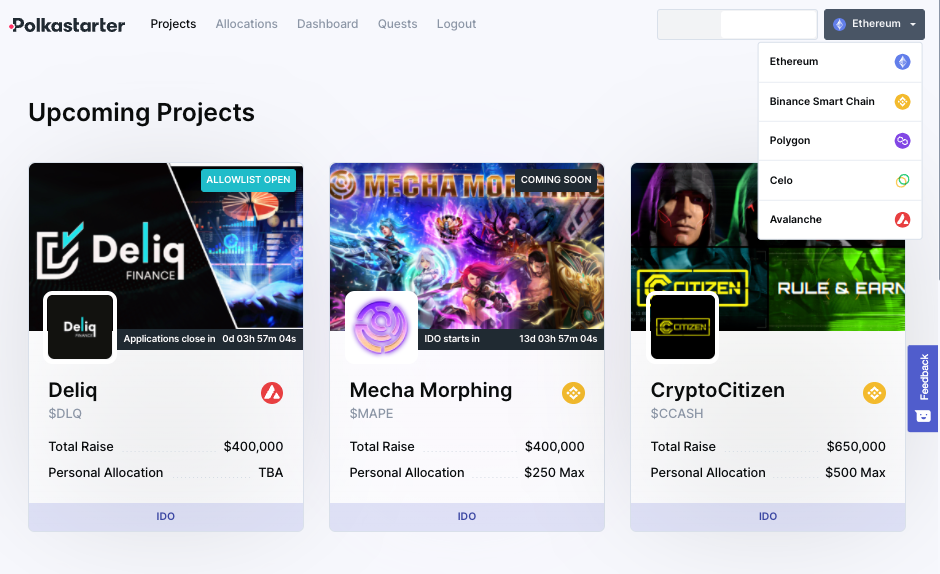 Step 4: Confirm
If you see a message saying you have selected the wrong network, you'll need to change it. Connect your MetaMask to Avalanche with steps 2 and 3 above.
Step 5: IDO Time
Congratulations! You can now participate in future Polkastarter IDOs on Avalanche.

About Polkastarter

Polkastarter is the fully decentralized launchpad to launch new ideas in the blockchain and digital assets space. With an industry-leading curation process and market access, we select the most innovative projects in the space and offer them long-term support after their IDOs.

With Polkastarter, crypto projects can increase their reach, grow their communities and receive support from crypto's most well-versed experts. IDO participants, on the other hand, are offered an opportunity to invest in a secure and compliant environment, as well as participate in IDOs not solely on Ethereum, but also on Binance Smart Chain, Polygon, Celo and Avalanche.
Media Contact Polkastarter: [email protected]
---