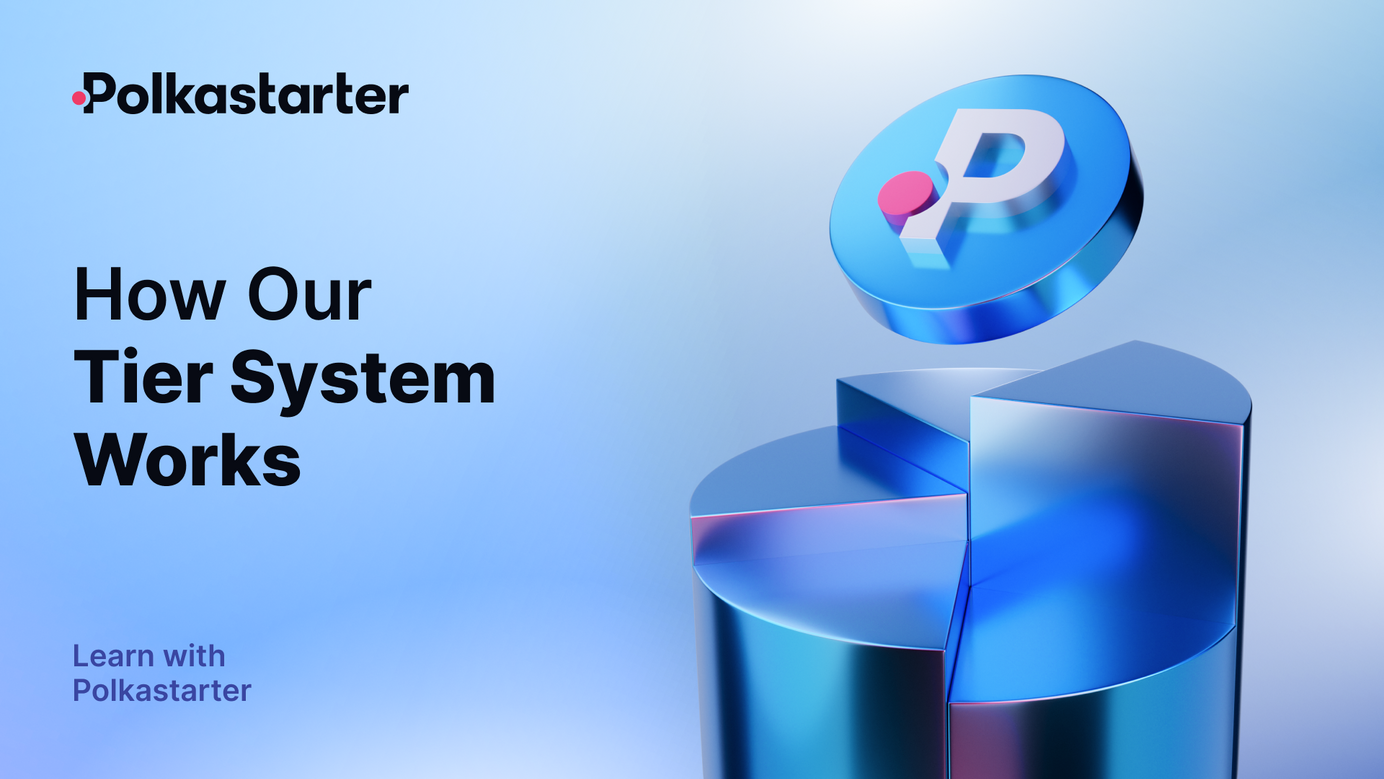 How Our Tier System Works
Discover what's the likelihood of getting whitelisted for an IDO based on your tier level
So you've hopped on the crypto hype train and want to learn about our IDO tier system?

You're in luck - this article is for you.

For starters, you'll need to have at least 250 POLS in your wallet to apply for allowlisting in a Polkastarter IDO.

The more POLS you have, the higher your chance is of being allowlisted.

Every 250 POLS equal 1 ticket, so 500 POLS = 2 tickets, 750 POLS = 3 tickets and so on.

All POLS, held in your wallet or staked, as well as LP tokens, are combined from both Ethereum and BSC, into one POLS Power balance.

We have 5 different POLS tiers:

Tier 250+ POLS Power = 1.0x — Every ticket is worth 1 ticket.
Tier 1,000+ POLS Power = 1.1x — Every ticket is worth 1.1 tickets.
Tier 3,000+ POLS Power = 1.15x — Every ticket is worth 1.15 tickets.
Tier 10,000+ POLS Power = 1.20x — Every ticket is worth 1.20 tickets.
Tier 30,000+ POLS Power = 1.25x — Every ticket is worth 1.25 tickets & No Cooldown.

It's important to understand that inside each tier, wallets with more tickets will have a higher probability.

For tiers from #1-4, a 7 day cooldown period applies when participating in an IDO.

For example, if you allocate funds in an IDO on 14 December at 3 PM, the next IDO you can participate in would be on 21 December at 3:01 PM at the earliest.

Tier #5 holders have no cooldown, meaning you can participate in as many IDOs as you'd like whenever you'd like.

Since our creation in late 2020, more than 25,000 people have participated in Polkastarter IDOs.

Here's a percentage split based on the most recent IDOs up until 17th December 2021 (Crypto Fight Club, Rainmaker Games, Safle, Domi Online, and Totem):


Buzzing to learn how you can participate in Polkastarter IDOs?

Here are a few articles to help you:

Let us know if this explainer piece on the Polkastarter tiers is helpful and if you need more information.

You can propose to us at polkastarter.canny.io.

We're all ears.