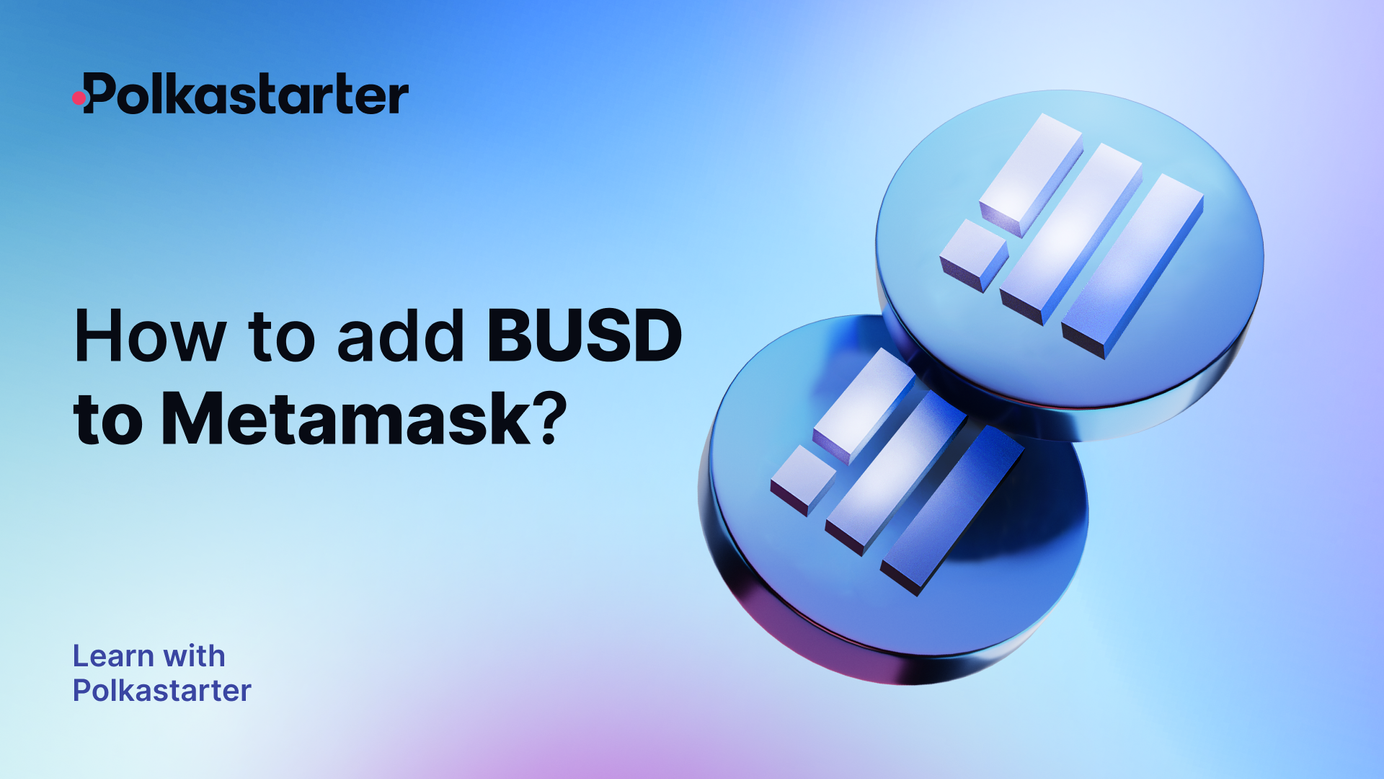 How to add BUSD to your MetaMask
The first NFT LAND Sale on Polkastarter is here. Let's get everything ready for March 8.

The Cryptoverse NFT LAND sale will be on BUSD on BNB Chain (BNB), so in order to participate, you'll need to add BUSD to your MetaMask wallet.

If you are not sure how to buy BUSD, we've got you!

Here's a quick tutorial on how you can buy BUSD to participate in the Cryptoverse sale on March 8.

Before you Start
You will need the BUSD token to participate in the Sale and to hold BNB in order to pay the network fees.

The next step will be how to add it to your MetaMask wallet and make sure its connected and funded before participating in the Polkastarter x Cryptoverse NFT LAND sale.

How to add BUSD in Metamask

First of all, if you don't have a MetaMask account here's a quick tour of your first steps:
1. Download MetaMask from their official website.
They have a browser extension that works on Chrome, Firefox, Brave and Edge, and a mobile iOS and Android app.

2. Create a wallet by following the instructions.
Once you get to the backup seed phrase, make sure to write it down on a piece of paper rather than storing it on your computer or phone.

3. Congratulations!
You've just created a MetaMask account. It should look something like this: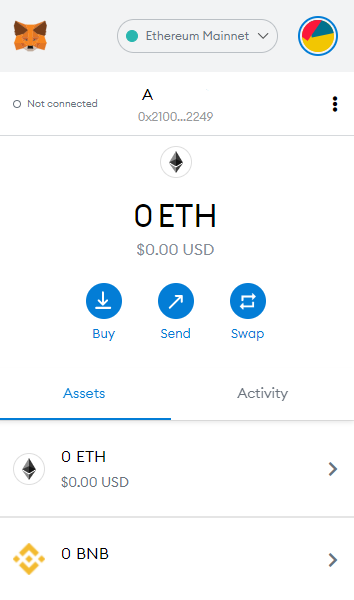 How to add the BNB Chain Network (Binance Smart Chain) to MetaMask

The first thing you'll need to do is change your Network to BNB Chain Network (Binance Smart Chain), follow this link to learn how.

Then, you'll need to add BUSD token to your wallet.

There are two ways you can do it:
1. Click on 'Add token' and copy-paste the BUSD token contract address: 0xe9e7CEA3DedcA5984780Bafc599bD69ADd087D56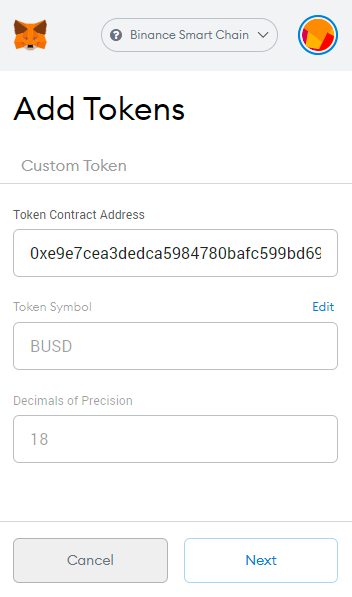 Or

2. You can go to CoinGecko and on BUSD page click on the MetaMask icon to automatically add it to your wallet.
Now that the BUSD token is visible on your MetaMask wallet you're ready to start!

To participate in the NFT LAND Sale, you'll need to send the BUSD token to your MetaMask and make sure you have BNB there to cover all the necessary fees.

Here's how you can do that:

1) Buy BUSD via an exchange. The token is listed on many exchanges such as Binance, Gate.io, KuCoin, and Pancakeswap.

2) Send it to your Metamask account on the BNB Chain Network. Where it says "Address", put your address.

Check the image below to know how to find your address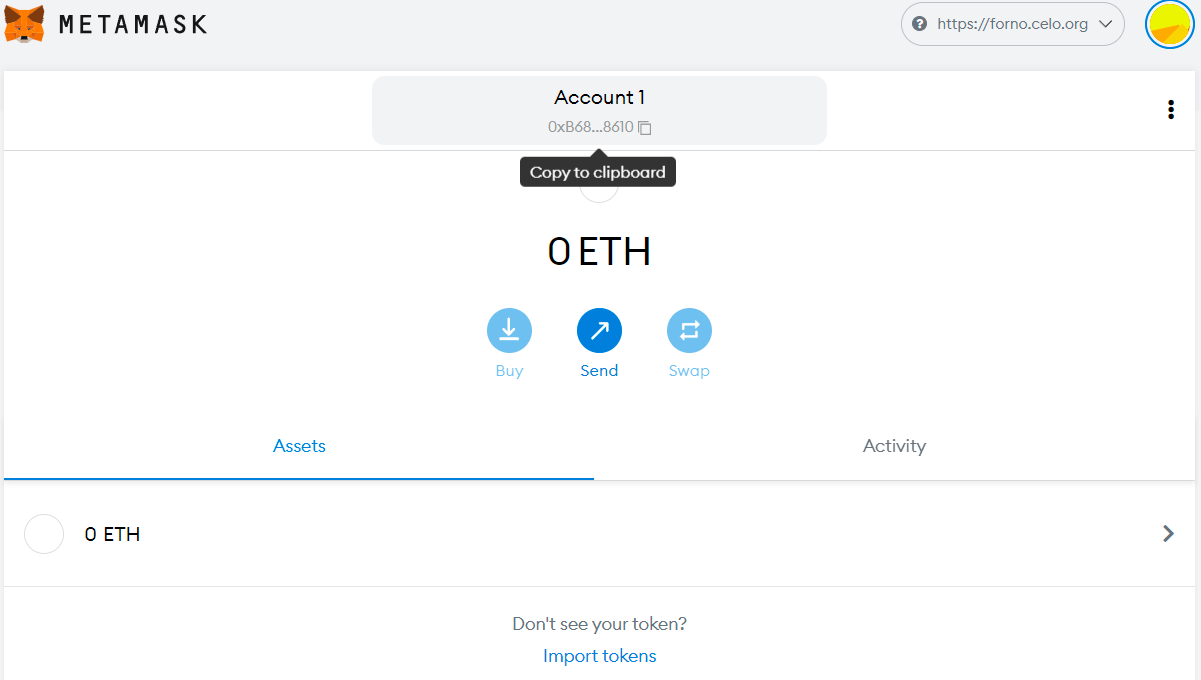 3) Send BUSD to your MetaMask
4) All Done! Now you can participate in Cryptoverse NFT LAND Sale on Polkastarter. 🚀


About Polkastarter
Polkastarter is the fully decentralized protocol for launching new ideas. Our curation process and industry access enable us to offer the best new projects in blockchain and digital assets.
With Polkastarter, decentralized projects can raise awareness, build a loyal community, and receive long-term support. Users of the platform will be able to participate in a secure and compliant environment and use assets both in and beyond the current ERC20 standard, namely BNB and Polygon (MATIC) tokens.
---
Connect with us and learn more about Polkastarter
Website | Twitter | Discord | Telegram | Instagram | Newsletter
Polkastarter Blog - Latest Polkastarter News & Updates Newsletter
Join the newsletter to receive the latest updates in your inbox.
---