Catching up with the Polkastars: Refinable
Just last week, we published the inaugural 'Catching up with the Polkastars' blog, where we touched base with multi-chain DeFi data network Unmarshal and brought you up to speed with everything they've been up to since their IDO on Polkastarter.
This time around, coming from an undisclosed location in the Southern Hemisphere, surrounded by all things coconut trees and wild animals, we sat down with another one of our Polkastars - Refinable, who raised 166 BNB from 511 participations on April 27th earlier this year.

Refinable is a multi-chain NFT marketplace, in fact the very first one on Binance Smart Chain, that provides a one-stop solution to create, discover, trade and leverage NFTs in a fast, ultra-low cost and secure way.
Having attracted investments from Binance and YouTube mega star Mr. Beast, Refinable makes access to NFTs as easy as pie by removing common issues in the space, e.g. high minting costs and high gas fees. The end result? Ultra low costs and a fast, secure environment for every NFT aficionado out there!
Let's take a look at what Refinable has been up to…

Product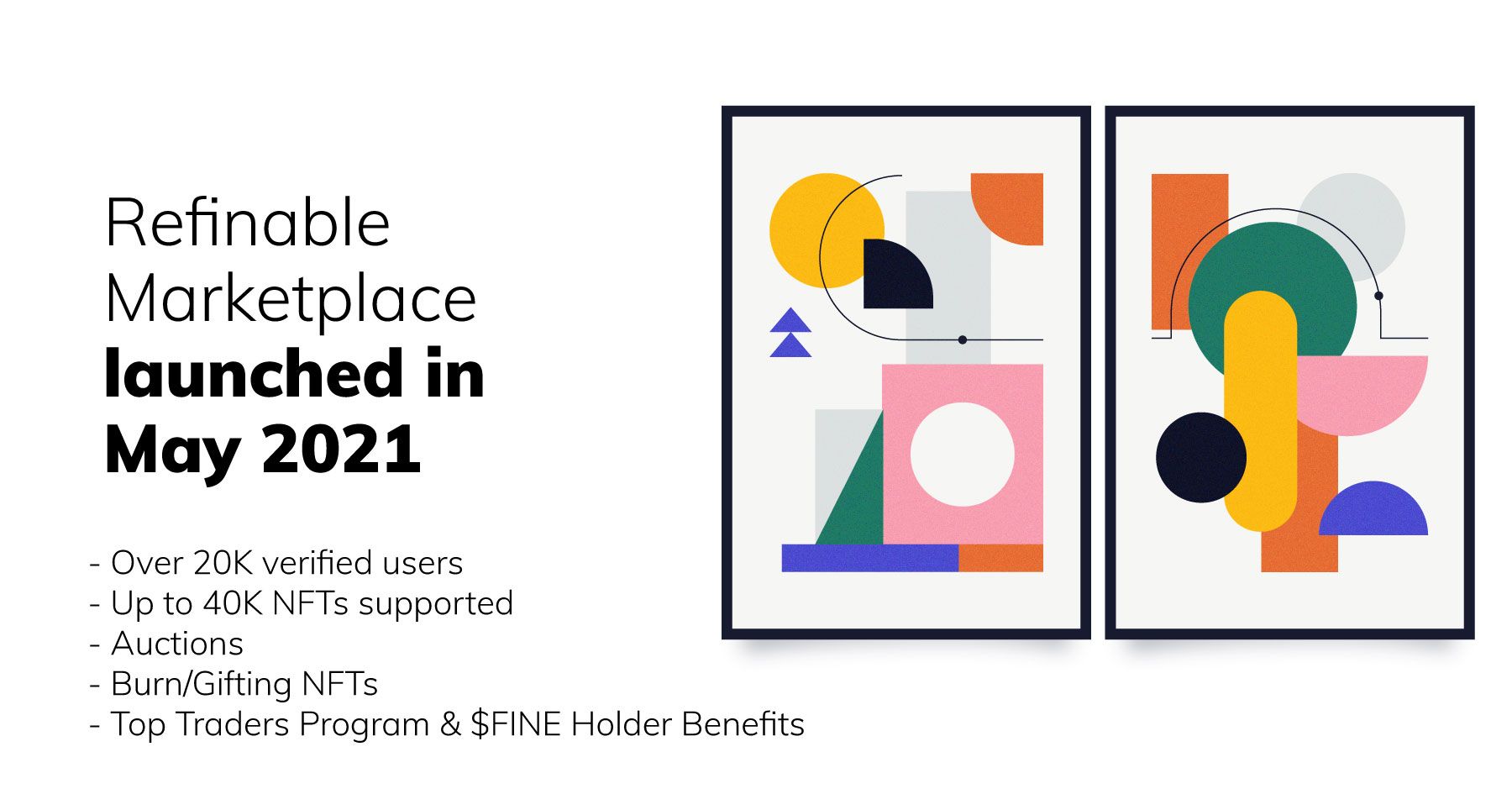 Most notably, the Refinable team launched their NFT platform just 2 months ago. Since the launch, the team has introduced various new features to complete the all-in-one user experience, with the goal of continuing to expand platform usability and accessibility.
Refinable's hard work is exemplified by the continuous growth of the platform user base. To date, their marketplace has attracted over 20,000 verified users. Safe to say this is the equivalent of a small town! To go with that, Refinable also supports up to 40,000 NFTs, while keeping infrastructure scaling as a high priority.
By using the Refinable NFT marketplace, users are able to participate in NFT auctions and burn/gift NFTs if their hearts so desire. Additionally, users also enjoy the following newly-added features:
Verified Profiles
USDT for settlement
Top Traders Program
$FINE holder benefits
And that's just the tip of the iceberg! The Refinable team will be rolling out a plethora of other user-centric features in the foreseeable future. Continue reading further to see what else they've got in store.

Business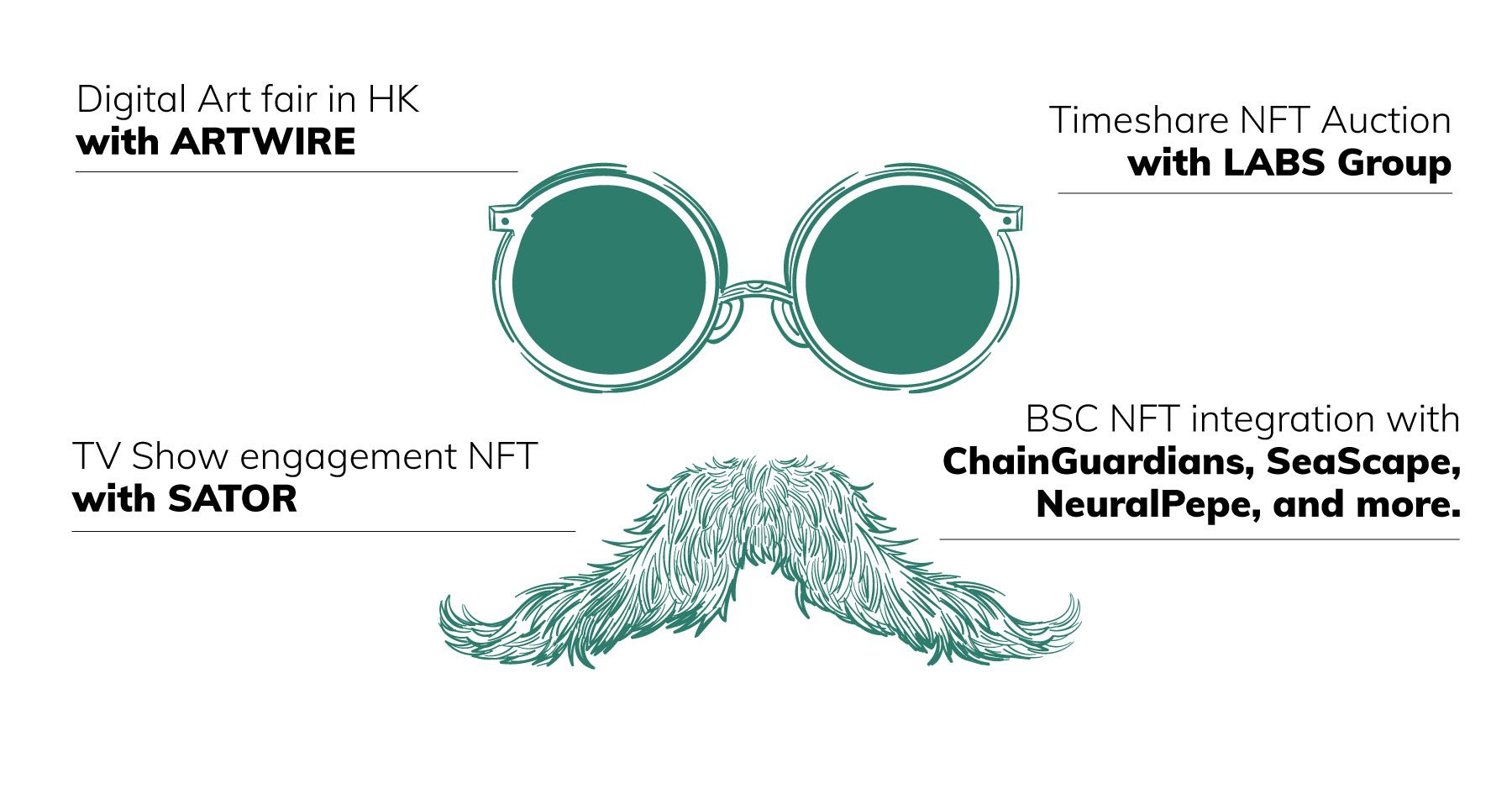 Plenty of news on that front too! Had we been aware of their moviestar status, we would have offered Refinable some preferential treatment ahead of their IDO back in April. But hey, they seem to have preferred to keep it on the low-low then…
During the last few months, Refinable has announced plenty of new partnerships with industry heavyweights as well as other non-crypto firms.
In June, Refinable x LABS Group came into fruition. LABS, a digital investment platform, partnered up with the NFT platform to tokenize and fractionalize its community-owned and world-first NFT resort, enabling users to easily and quickly list, buy and sell LABS' digital real estate NFTs. Here are all the details about the partnership.
Back in May, Refinable announced another partnership - with Sator.io - to use NFTs and $FINE token holders as a determinant for parts of the plot of Sator-activated TV shows. Leveraging Sator's breakthrough approach to TV, the partnership enables the community to get directly involved in shows. I mean, how much cooler does it get? Read more about that here.
Moreover, Refinable partnered with the Digital Art Fair in Hong Kong with ARTWIRED as well as the Singaporean Crypto Art Week Asia as their NFT platform of choice. Beyond digital art fairs, the team has also expanded their offering with new integrations with ChainGuardians, SeaScape, Polychain Monsters, NeuralPepe and more.

Unfortunately, we weren't allowed to disclose the rest of their business success. You might just have to keep an eye, maybe even two, open on their socials to find out more. Who knows, you could even be the first one to put all the pieces together...
Future roadmap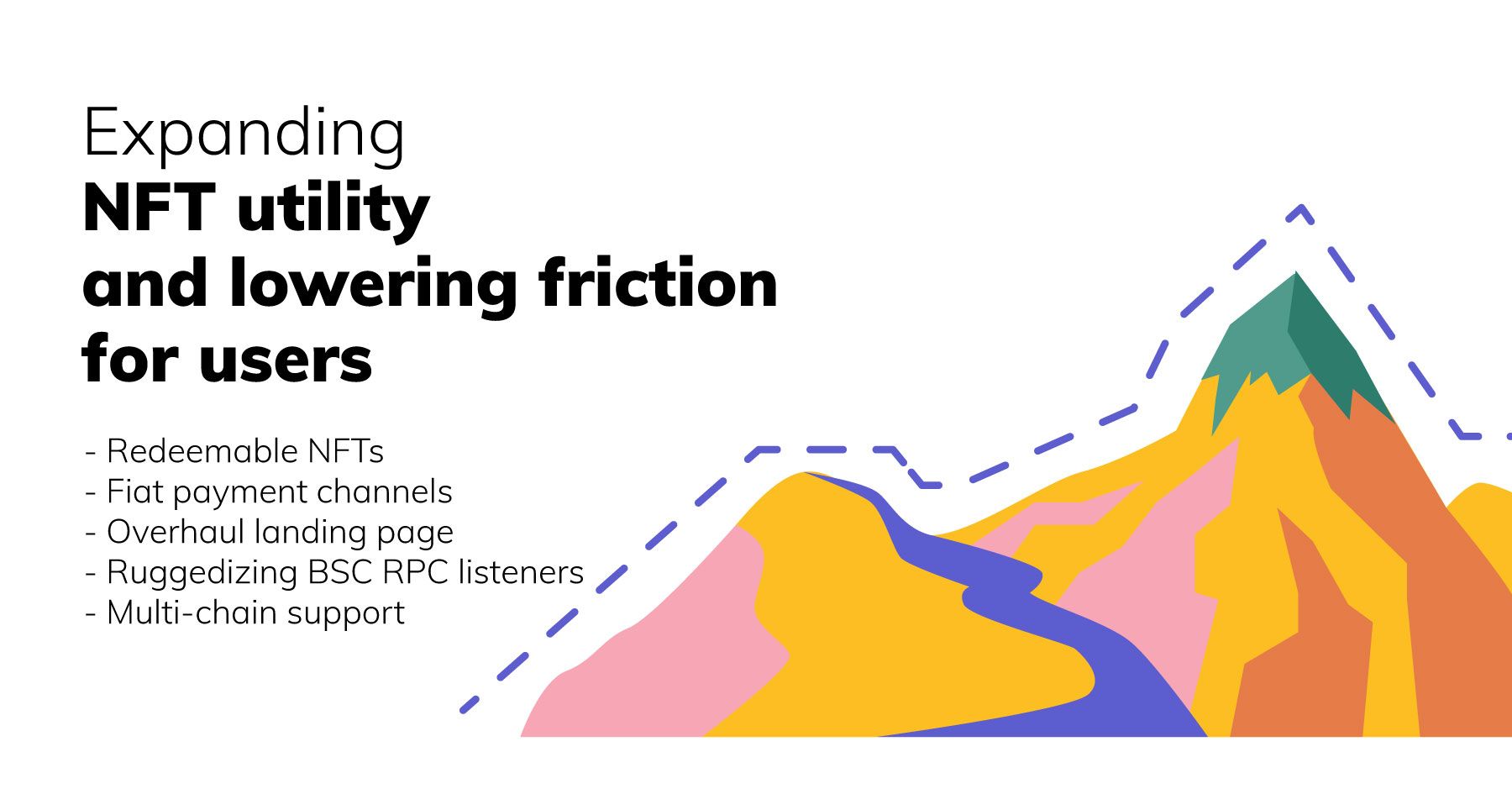 Building, building and MORE building! That's what Refinable told us they will be doing as they took the very last sips of their coconut-infused (and obviously non-alcoholic) cocktails and rushed back to their workspace to deliver on that promise.
In all seriousness, the Refinable team is working super hard to continue expanding usability and accessibility of their NFT platform. That includes both expanding the utility of NFTs and lowering the friction for users. Expect to see the following (and more) new updates hit the decks very soon.
Redeemable NFTs
Fiat payment channels
Overhaul landing page
Ruggedizing BSC RPC listeners
Multi-chain support
To stay up to date with everything Refinable-related, you can follow them on Twitter and Medium. Make sure to also join their growing Telegram channel for a more personal approach and to engage with the wider Refinable community!
---
Connect with us and learn more about Polkastarter
Website | Twitter | Discord | Telegram | Instagram | Newsletter
Polkastarter Blog - Latest Polkastarter News & Updates Newsletter
Join the newsletter to receive the latest updates in your inbox.
---