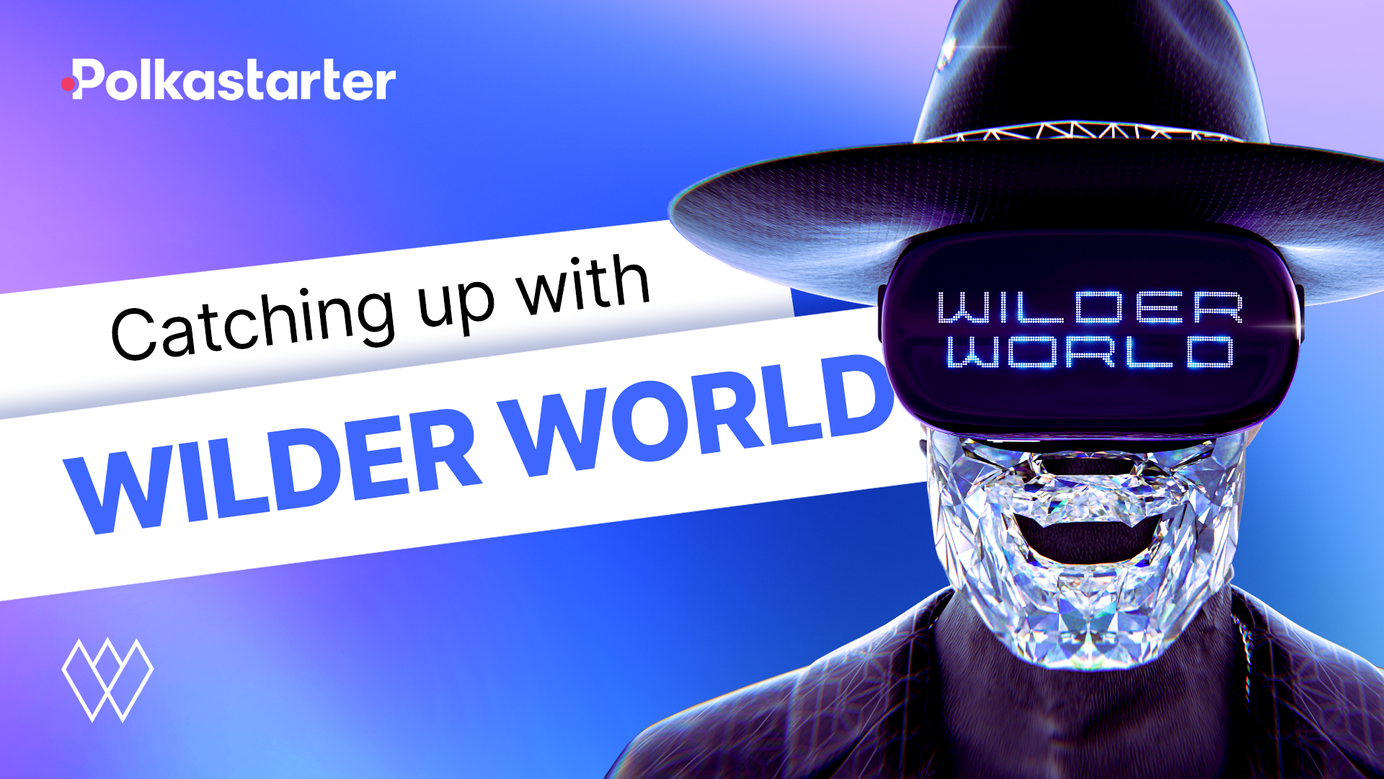 Catching Up with Polkastars: Wilder World
Decentralized NFT Market and Artist Guild
Today's Catching Up with Polkastars series star is Wilder World, an immersive, photorealistic metaverse platform built by an international team of artists and developers. Their long-term vision is to achieve a network state that is fully decentralized, community-owned, and powered by millions of NFTs and the world's first truly liquid NFT marketplace.
The project seeks to offer spaces for people of all backgrounds and interests to connect in new ways, transcend as individuals, and experience P2E, unbound creativity, and new ways to socialize.
What has the Wilder World team been up to since the IDO?
With the IDO closing on May 11, 2021, the Wilder World team went straight to work and has been producing some amazing results. Here is an overview of the main milestones:
Major products/features updates
Building a metaverse platform takes a massive amount of project launches ramping up to a full-scale launch. Since the IDO, here are the main features that have been shipped by the Wilder World team:
Wilder DAOs
Nine Wilder Industries
Eight NFT Collections
What is the one main thing Wilder World wants people to use their product for?
Ultimately, Wilder World would like people to build projects and initiatives that result in real-world change. The metaverse will be an incredible testing ground for new ideas with iteration speed like we've never seen before — new tools and communication rails to connect at quantum speed, groups and individuals that will hopefully use the Wilder World platform to elevate humanity.
Wilder World roadmap
At the moment, Wilder World is focused on wrapping up their recent concurrent NFT industry and Genesis NFT Collection launch with Wilder Moto, a free-to-claim collection that was the first implementation of their Genesis Rewards Program. After Moto, they're shifting focus on providing ways for Wilders to experience Wiami before full-scale launch, their upcoming Wilder Beasts Wapes collection, and their Wilder Land sale.
What was the Polkastarter experience like for Wilder World?
"The Polkastarter team made our IDO a super seamless and successful token offering. The support we received leading into the launch and the connections they have provided over the past 12 months has been priceless."
Final words
Wilder World is inviting anyone reading this to join them and experience Wilder as they shape this new frontier to be a place that is open, decentralized, and impact humanity in a positive and meaningful way..
Want to learn more about Wilder World?
Here are all of their relevant links:
👉 Twitter
👉 Discord
👉 Zine newsletter


About Polkastarter
Polkastarter is the leading decentralized fundraising platform enabling crypto's most innovative projects to kick start their journey and grow their communities. Polkastarter allows its users to make research-based decisions to participate in high-potential IDOs, NFT sales, and Gaming projects.
Polkastarter aims to be a multi-chain platform and currently, users can participate in IDOs and NFT sales on Ethereum, BNB Chain, Polygon, Celo, and Avalanche, with many more to come.
---