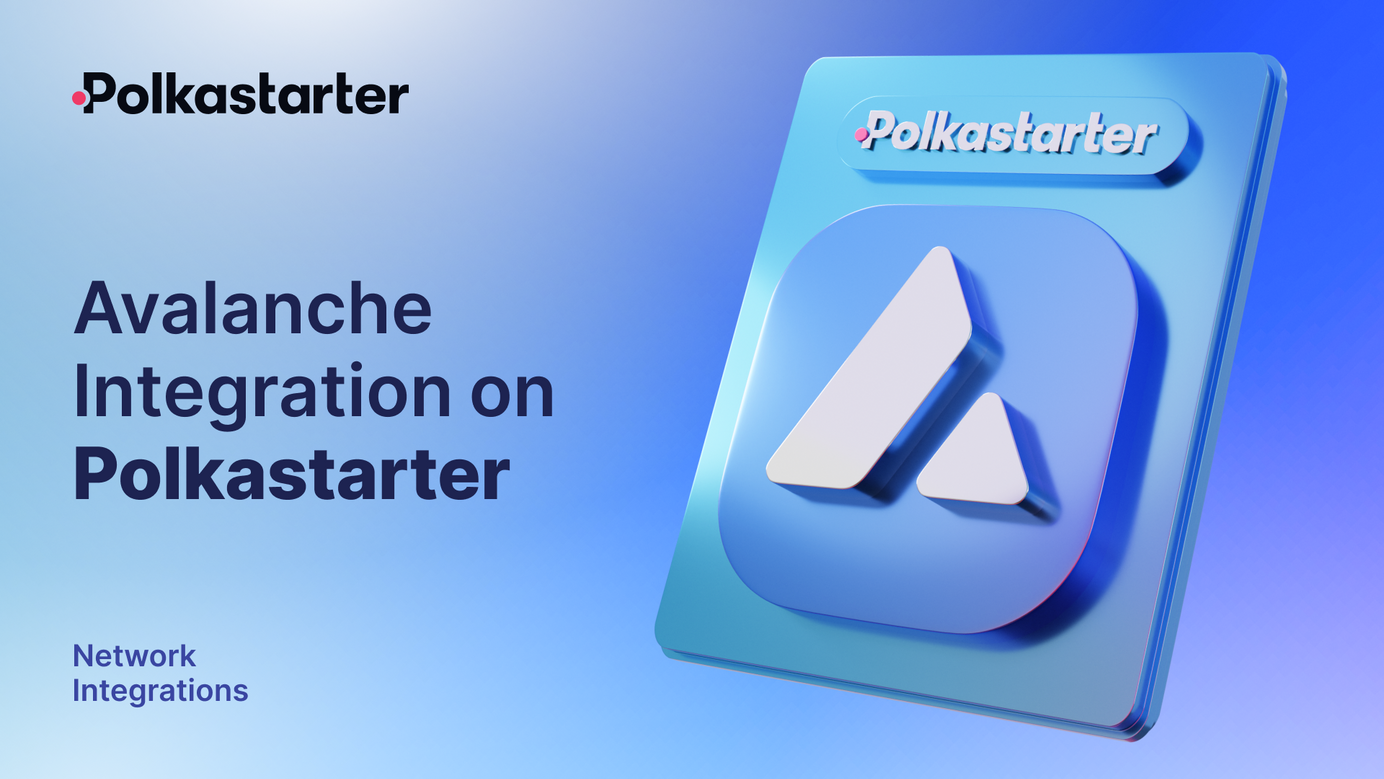 Announcing Polkastarter IDOs on Avalanche
We are one network closer to achieving our multi-chain goal
We want to share fantastic news - we are integrating Avalanche into Polkastarter IDOs. After the success we had with the Celo integration, it's time to add another network to our platform. Avalanche would be available for IDOs and fixed swaps.
Avalanche had tremendous growth in 2021. So the next logical step is to integrate it with Polkastarter IDOs. This will allow users to take part in even more IDOs by having access to the Avalanche ecosystem. And the best part is that they won't have to spend crazy amounts of money on network fees.

Avalanche is an L1 blockchain with its own DeFi and dApps ecosystem. AVAX can handle 4,500 transactions per second without having any network problems. Avalanche is working on adding more bridges between its ecosystem and other networks.
We have helped more than 90 projects raise capital through Polkastarter IDOs. We want to continue working with innovative projects in the crypto space.

If you're a project interested in launching your IDO on Avalanche, fill out your application here.

What would you get from this integration?

That's easy - more access to high-quality IDOs. Avalanche's growth has been impressive, and the project will continue to expand. Right now, AVAX is focusing on growing its ecosystem. It's investing in different DeFi, gaming and NFT projects. And the best thing is that now you can access some of these projects via IDOs.
Another great thing about having Polkastarter IDOs on Avalanche is the low fees. We want more users to access high-quality IDOs without paying huge fees, so adding Avalanche is a no-brainer.

While the users can access more IDOs paying less fees, the projects launching on Polkastarter will access a broader audience. We recently added Celo to our IDOs and will continue to focus on expanding into more networks.
Polkastarter's partnership with Avalanche will introduce another ecosystem to our IDOs. It will give more people access to fascinating crypto projects. Polkastarter's mission is to provide more financial opportunities to everyone.

What's next for Avalanche?

You'd have to stay tuned for this one. We are planning to announce our first Polkastarter IDO on Avalanche very soon! Follow us on Twitter or join our Telegram channel to stay in the loop with all things Polkastarter.


---
How to add Avalanche to MetaMask


1. Download MetaMask from their official site.
They have a browser extension for Chrome, Firefox, Brave and Edge, and a mobile iOS and Android app.

2. Create a wallet by following the instructions.

Once you get to the backup seed phrase, make sure you write it down. It would be more secure on a piece of paper rather than storing it on your computer or phone. When your wallet is ready, it should look something like this: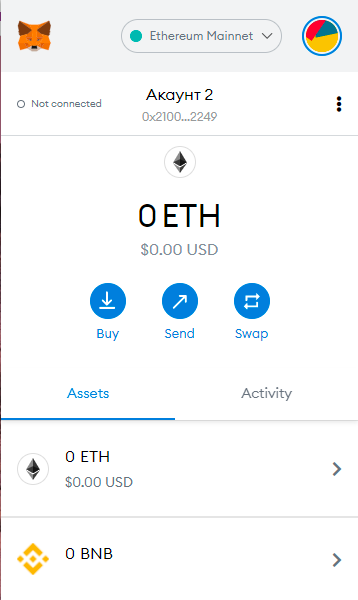 3. As you can see, the default network on MetaMask is set to the Ethereum Mainnet (top right). It's time to add Avalanche to the list.

4. There are two options on how you can add Avalanche to your MetaMask:  
1. Click on the dropdown menu on 'https://polkastarter.com/' and select Avalanche. This will add Avalanche automatically to your MetaMask.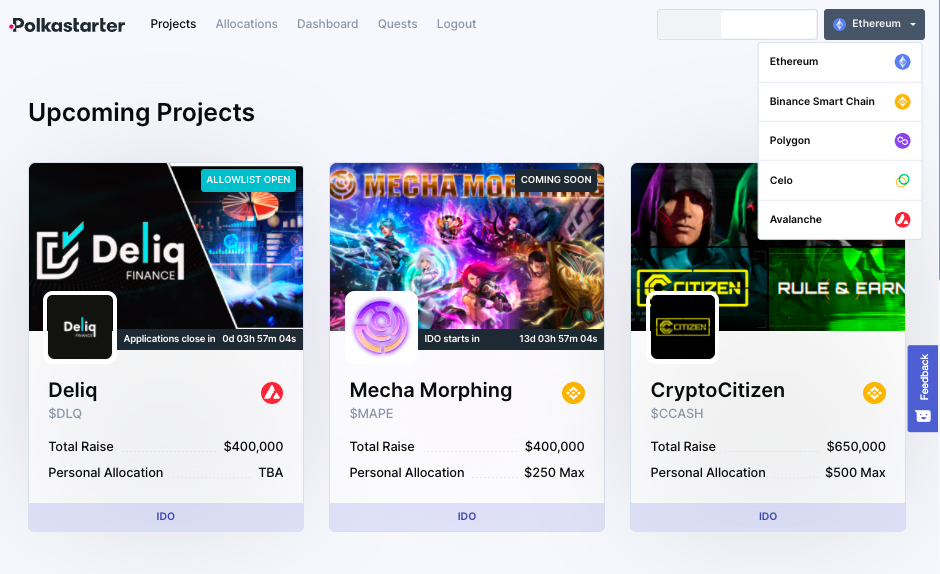 2. or, you can add it manually by clicking on Networks, select 'Custom RPC', and you should see this menu pop up: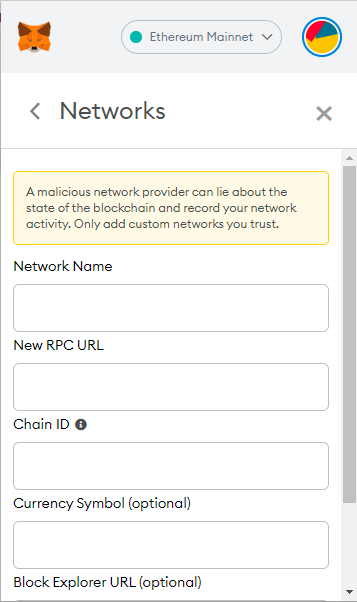 5. Input the following info in the boxes:

Network Name: Avalanche
New RPC URL: https://api.avax.network/ext/bc/C/rpc
Chain ID: 43114
Currency Symbol: AVAX
Block Explorer URL: https://snowtrace.io/

6. You are now ready to take part in a Polkastarter IDO on Avalanche.


About Avalanche

Avalanche is an L1 solution that has a unique infrastructure. It has three different blockchains - the X, P and the C chains, each serving a different purpose. The X-chain acts as a decentralized platform for creating dApps. The P-chain coordinates all the validators on the network. The C-chain allows for the creation of smart contracts.

This setup allows Avalanche to manage more than 6,000 transactions per second. It makes it one of the most effective and efficient L1 solutions.
Website | Twitter | Medium | Discord | Telegram

About Polkastarter

Polkastarter is the fully decentralized launchpad to launch new ideas in the blockchain and digital assets space. With an industry-leading curation process and market access, we select the most innovative projects in the space and offer them long-term support after their IDOs.

With Polkastarter, crypto projects can increase their reach, grow their communities and receive support from crypto's most well-versed experts. IDO participants, on the other hand, are offered an opportunity to invest in a secure and compliant environment, as well as participate in IDOs not solely on Ethereum, but also on Binance Smart Chain, Polygon, Celo and Avalanche.
Media Contact Polkastarter: [email protected]
---