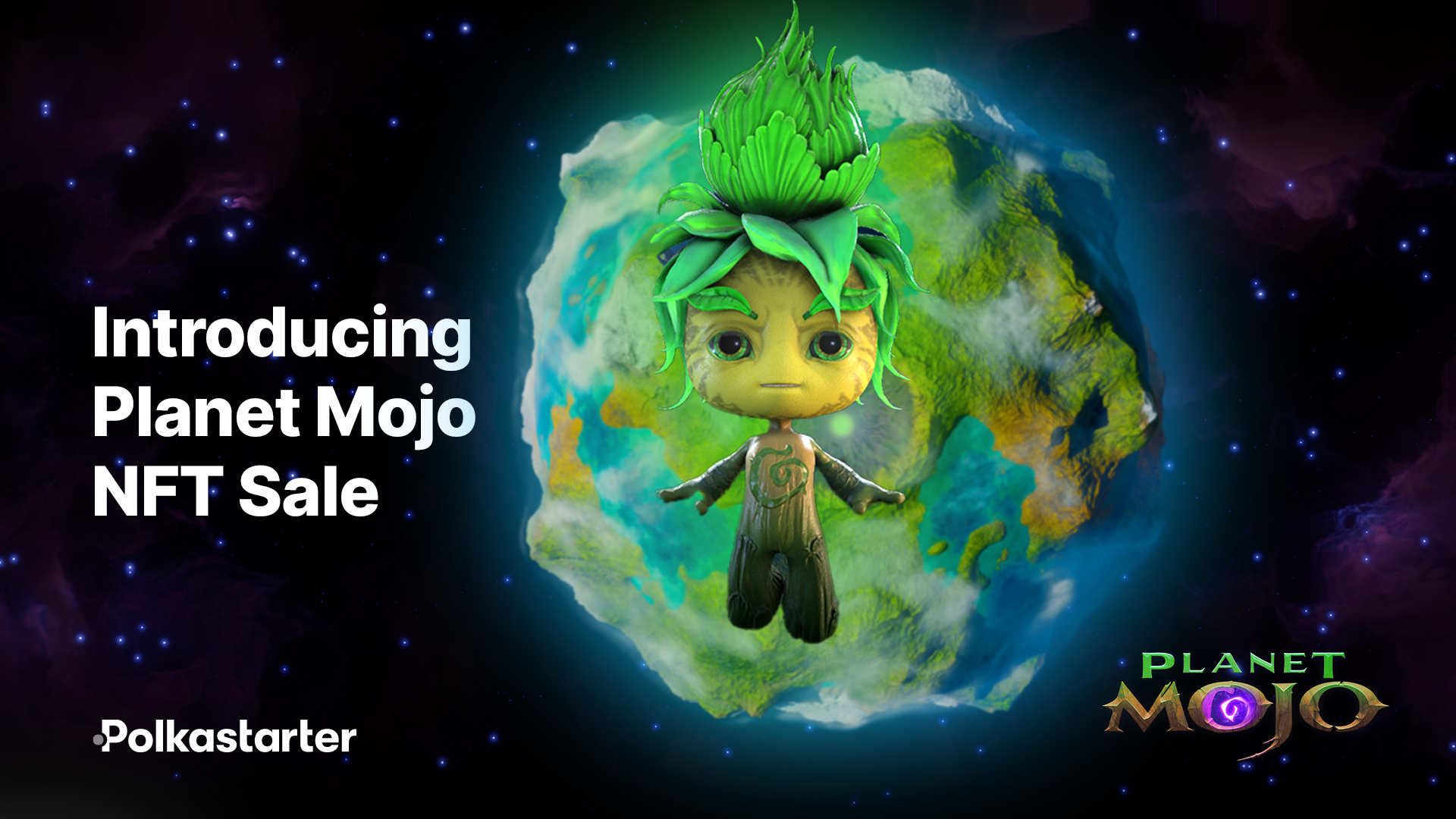 Announcing Planet Mojo's NFT Sale
The sale will start on May 12th, 2022 and will be open to everyone.

Here's the deal: Planet Mojo is raising a sale on Polkastarter to introduce the game to the general public. The NFTs will not only give in-game features and attributes but pre-launch advantages as well.

Read everything you need to know about the sale and grab a Mojo before they run out.
What's Planet Mojo?
Planet Mojo is a Web3 gaming metaverse built on Polygon. Players compete by using their customised teams in a suite of eSports PvP, participating in play-and-earn games set on a mysterious alien planet with an evolving narrative.  
Apart from an immersive, top-of-the-chain gaming experience, Planet Mojo's goal is to create a lasting gaming ecosystem, where players own their in-game assets, have a say in how the game evolves and develops, and can also donate to eco-friendly causes.
What do you need to know about the Planet Mojo NFT sale?
The sale will start on June 1st, 2022 and will be open to everyone. There will be 2000 Mojos available at about $1000 each.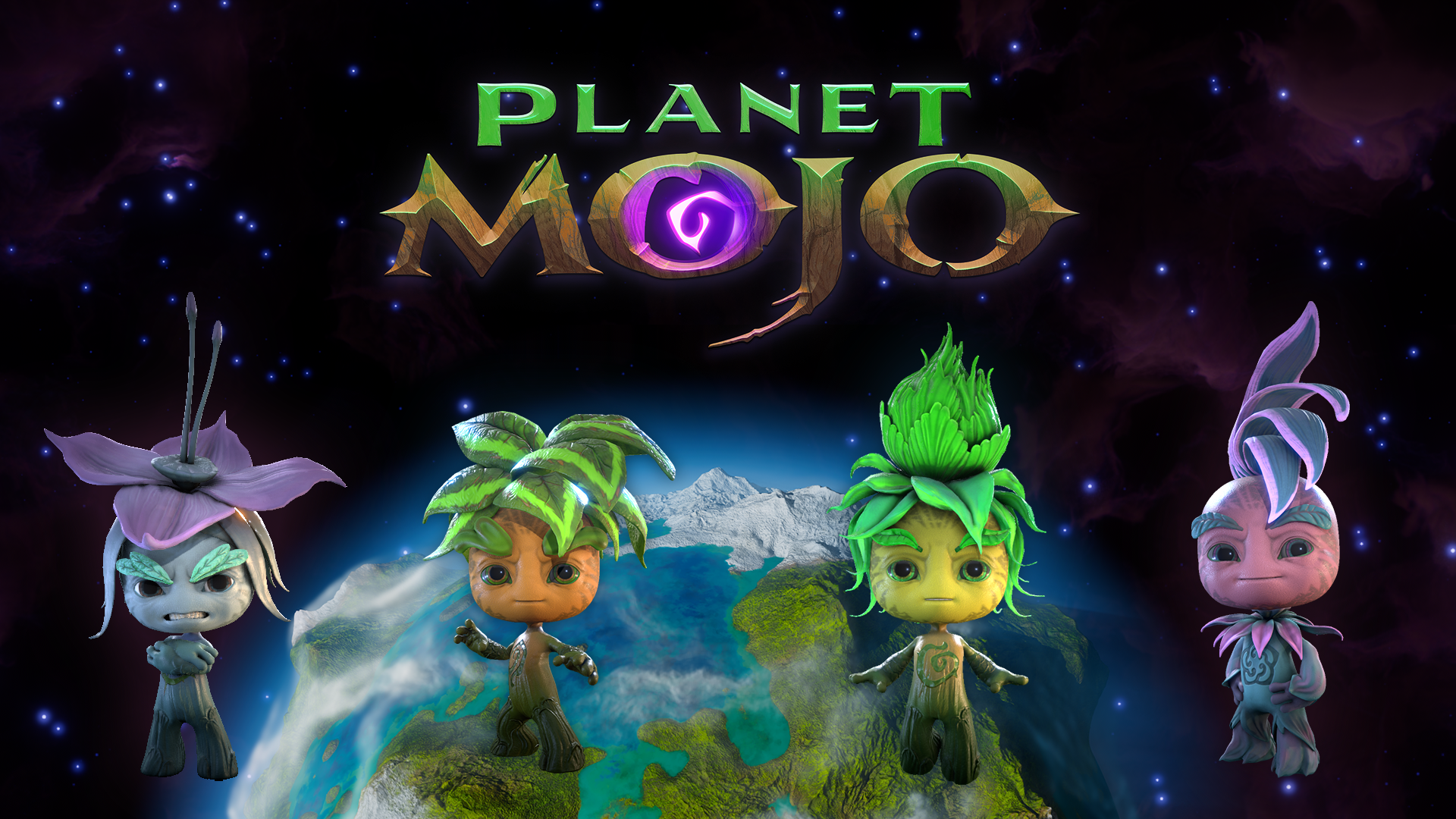 The Mojos are Planet Mojo's 3D devilishly powerful plant creatures that enable you to play the game. It's important to know that every Mojo has unique attributes and qualities giving players a special in-game experience. Mojo NFTs will grant holders early game access, 4 Champion NFTs airdrop & other rewards.
Mojo holders who have sprouted their Moj-Seeds will be automatically airdropped 4 of the initial 6 Champions NFTs randomly ahead of the game's early release this summer!

🍃🍃 By minting and holding 1 Mojo, Planet Mojo will airdrop you 4 NFTs for free!

Here are some of the most important utilities of their NFT.

Environmentally Friendly
One of the most important attributes of the Mojo NFT sale is that for every Mojo that a user mints, a new tree will be planted in the region of the user's choice via Planet Mojo's partnership with One Tree Planted, fully paid for by Planet Mojo. The initiative is meant to offset the environmental costs of non-fungible tokens (NFTs) used for the game.

Early Game and Tournament Access
Those who get their NFTs, will immediately earn access to the private egames launching this summer and the first ever Planet Mojo tournament with a token and cash rewards pool.

Those who purchase Mojos first NFTs will help Planet Mojo test the game and be there from day 1, of the game's transformative journey. This will give players an opportunity to play an instrumental role in shaping the game, provide feedback to the development team and be valuable contributors.

By getting a Mojo NFT, you're not simply a game player, but a game creator.

Allowlisted For Biomes
Mojo holders who have sprouted their Moj-Seeds will be automatically given access to upcoming Biome (land) sales.

IDO AllowList Spots
Furthermore, you get an opportunity to be Mint-Listed with a launchpad partner for Planet Mojo's IDO.
& Other airdrops and games rewards.

The NFT sales will take place as outlined below:
It will first open exclusively for POLS holders
Then, those without POLS who applied can participate
Finally, it will be open for anyone to join
🌱 Don't miss the opportunity to grab mojos and explore Planet Mojo!

More about Planet Mojo
Planet Mojo wants to help gamers transition from a Play-to-Earn gaming rulest to a Play-and-Earn environment. What's the difference? A more balanced approach between gameplay and the ability to earn while playing.
Planet Mojo believes in players being able to earn while playing, but understands a fun game and an enjoyable gaming experience must always come first.
With a key focus on tournaments, players will have the opportunity to earn rewards including $MOJ, the project's native token. The plan is to introduce a variety of tournaments on a regular basis over time. Players can also earn the in-game currency $ORE, which can be used for crafting BattleStones (NFT Tournament Passes) and upgrading characters.
To learn more about Planet Mojo, check out the following links:
Website | Twitter | Discord | Medium
About Polkastarter
Polkastarter is the leading decentralized fundraising platform enabling crypto's most innovative projects to kick start their journey and grow their communities. Polkastarter allows its users to make research-based decisions to participate in high-potential IDOs, NFT sales, and Gaming projects.
Polkastarter aims to be a multi-chain platform and currently, users can participate in IDOs and NFT sales on Ethereum, BNB Chain, Polygon, Celo, and Avalanche, with many more to come.
---