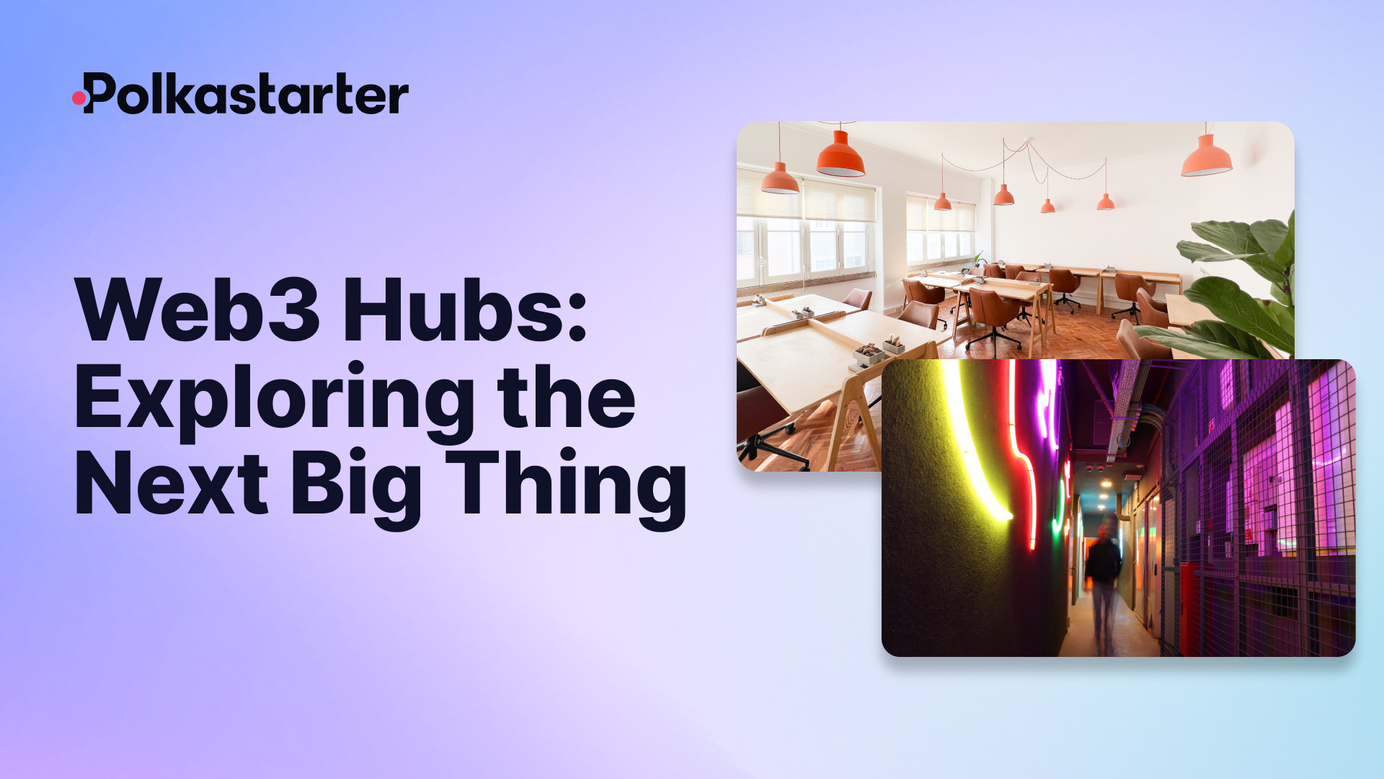 Web3 Hubs: Exploring the Next Big Thing
Web3 is rapidly evolving and creating an exciting new ecosystem of innovation. At the center of this ecosystem are Web3 hubs, which are emerging as crucial meeting places for blockchain enthusiasts, entrepreneurs, and businesses. These hubs bring together the brightest minds in the industry, accelerating innovation and propelling the industry forward.
In this article, we will explore the rise of Web3 hubs, highlight their five key benefits, and showcase Poolside Hub as a leading example.
The 5 Key Benefits of Web3 Hubs
Web3 hubs offer the key benefits below that can help startups and individuals succeed in the Web3 space.
Collaboration: The idea of a hub fosters a collaborative environment where startups and individuals can share and co-work, and developers can hack and build, accelerating innovation and development in the Web3 space.
Networking: Bring together diverse talents and entrepreneurs, providing ample opportunities for networking and forming meaningful connections.
Access to resources: Web3 builders and projects can access support services and resources, helping businesses scale and thrive in the competitive crypto market.
Exposure to investors: Increase exposure to potential investors, improving the chances of securing funding.
Economic benefits to hosting cities: Cities that host Web3 hubs have a lot to gain. They can attract significant investment, create jobs, host events, and foster innovation.
Poolside Hub: A Leading Web3 Hub
Poolside Hub is a standout example of a Web3 hub. It boasts a sprawling 12,000 sq ft physical space, complete with various types of rooms that facilitate easy collaboration among its occupants.
Poolside Hub's one-of-a-kind Accelerator Programme empowers Web3 founders to build, launch, and scale their projects, providing support at every stage. By leveraging the expertise of the Poolside team and a robust network of Web3 professionals, businesses receive comprehensive guidance on everything from tokenomics to marketing strategies. The Accelerator Programme also offers access to capital and connects businesses with an alumni network of over 110 companies.
Furthermore, Poolside Hub has already hosted successful events in the Web3 space. For example, in collaboration with Blokness, Poolside Hub hosted an NFT hackathon, which brought together some of the most talented minds in the industry to develop NFT technology-based solutions.
Web3 Splash: Poolside Opening Week
Poolside Hub's Opening Week, Web3Splash, is set to be an action-packed event taking place from April 10 to 14, catering to both experienced blockchain experts and Web3 newcomers. Attendees can look forward to informative talks, panel discussions, social events, and networking opportunities, all designed to be both educational and enjoyable.
In conclusion, Web3 hubs are becoming a vital part of the Web3 ecosystem, fostering collaboration, networking, access to resources, exposure to investors, and economic benefits for hosting cities. Poolside Hub is a leading example of a Web3 hub, with its impressive infrastructure and one-of-a-kind Accelerator Programme and its upcoming program. Their door is open for all newcomers, builders, and founders at Poolside Hub. Come say hi!