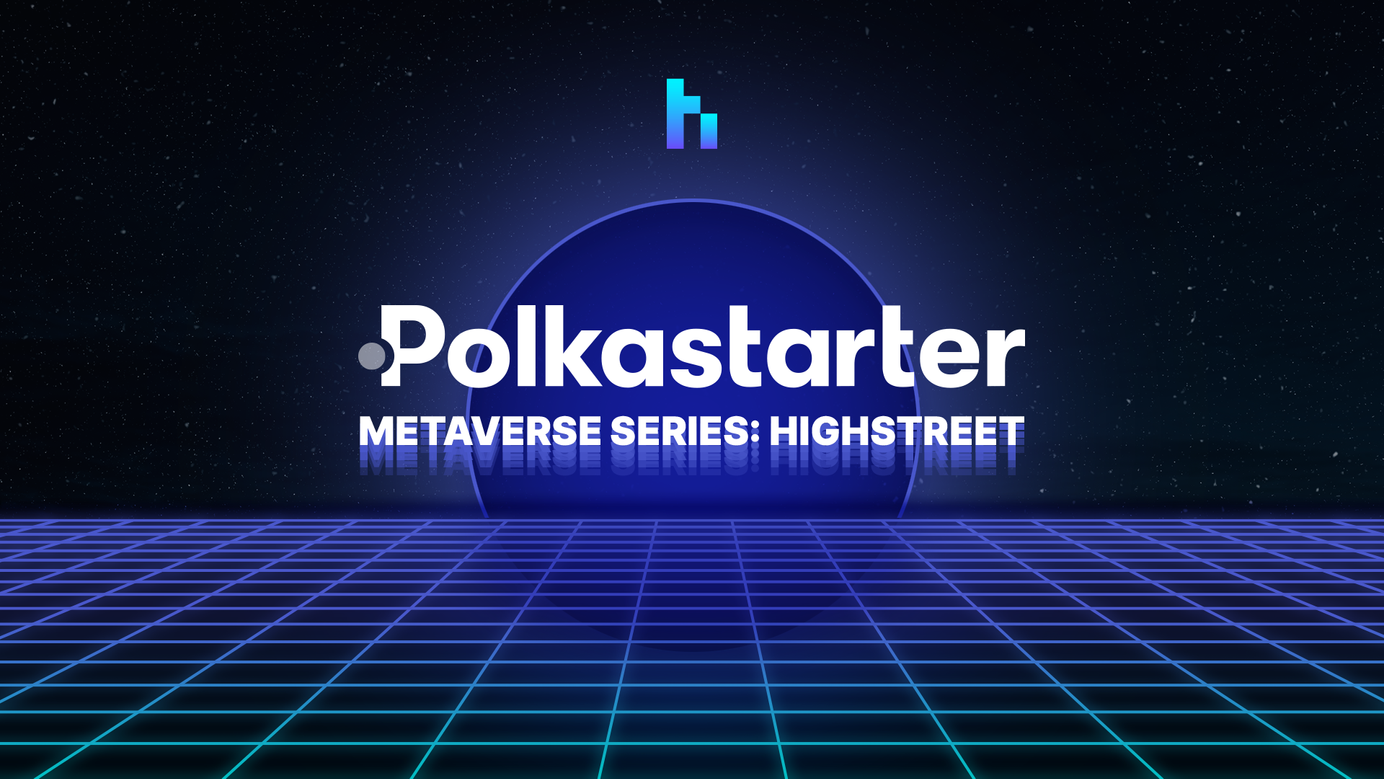 The Polkastarter Metaverse Series: Highstreet
Creating a Shopify experience on an MMORPG for brands
The metaverse is this month's hot topic, we all know that. And it's bringing us a sneak peek of what the future might look like. A future that envisions new places, set up in virtual worlds, where you're able to interact with others - humans and bots - to create our own experiences, whether it's playing games, doing business, networking, hanging out with friends, and even doing some shopping.

We're already building the blocks of the future, allowing metaverse projects to raise capital in a decentralized way within the community. And that's why we're launching our Polkastarter Metaverse Series today, where we're going to present and highlight our already well-known Polkastars who are building incredible universes, where blockchain, NFTs, and VR come together.

So go get your shopping bags, because the first one is… Highstreet.

Highlights:
A Shopify experience on an MMORPG (massively-multiplayer online role-playing game) for brands.
A full metaverse where merchants can set up shop and start interacting with products integrated as in-game objects.
Giving emphasis to hybrid marketplaces, where the rules of how a market should work can be rewritten based on the hottest goods.
Limited edition marketplace that guarantees liquidity for users by selling products on a bonding curve.
Phygital Products: in-game items are tied to real items in the real world.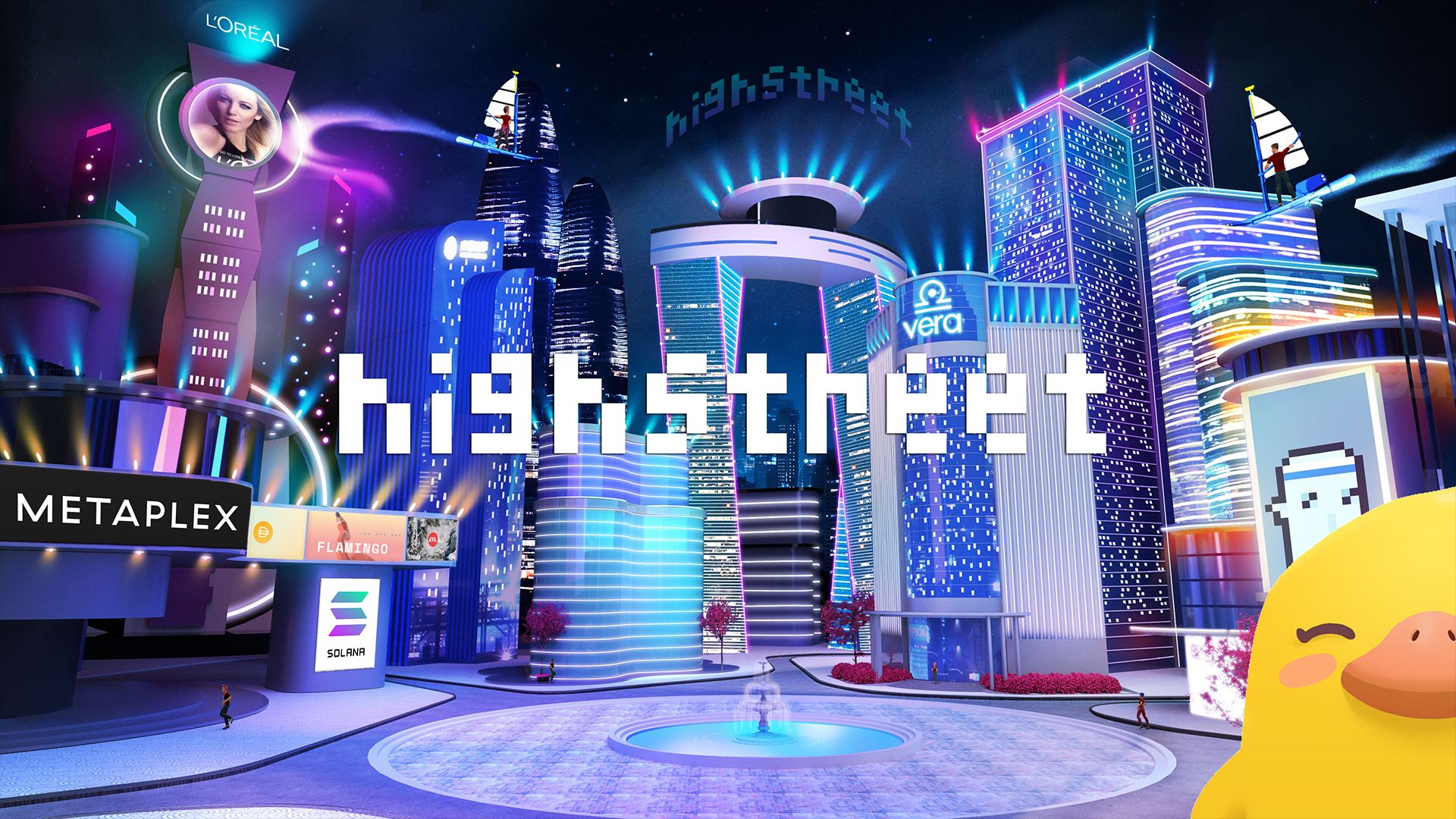 Built by a team of hard-core gamers, Highstreet is an ultimate metaverse experience, where users can easily set up shop and start interacting with products integrated as in-game objects.

Aiming to redefine how products are consumed and how markets sell their specific products, Highstreet is a new high-quality immersive place for new brands or celebrities to launch their products. The merchant portal is super easy for brands to use and the products on Highstreet's market are crafted to exist both in physical and virtual form and always come straight from the brands.

At Highstreet's Market, all products start at an initial price. The price rises with every purchase and follows a predetermined curve that is customized based on the product. Every buyer gets an ERC-20 token that represents the product. They can then either wait for the price to go up and sell to make a profit or decide to redeem the physical product from the brand by burning the token.

With "phygital" products, Highstreet provides brands with new revenue streams and marketing channels. Tokenized products with digital components introduce a new way to sell without decreasing inventory up-front.

Highstreet's Latest Updates:
Private Alpha has now gone out to the earliest signups
Massive addition to the investor's list including the founders of traditional tech companies like Crunchyroll, Twitch, Rotten Tomatoes, Fitbit, etc.
There is a big brand partnership to be announced very soon with a super exciting drop collaboration just over the horizon!
To learn more about Highstreet, please visit our dedicated Project Page.
About Polkastarter
Polkastarter is the fully decentralized launchpad to launch new ideas in the blockchain and digital assets space. With an industry-leading curation process and market access, we select the most innovative projects in the space and offer them long-term support after their IDOs.

With Polkastarter, crypto projects can increase their reach, grow their communities and receive support from crypto's most well-versed experts. IDO participants, on the other hand, are offered an opportunity to invest in a secure and compliant environment, as well as participate in IDOs not solely on Ethereum, but also on Binance Smart Chain and Polygon.

Media Contact Polkastarter: [email protected]

Connect with and learn more about Polkastarter
Website | Twitter | Discord | Telegram | Instagram | Newsletter | Youtube
Polkastarter Blog - Latest Polkastarter News & Updates Newsletter
Join the newsletter to receive the latest updates in your inbox.
---