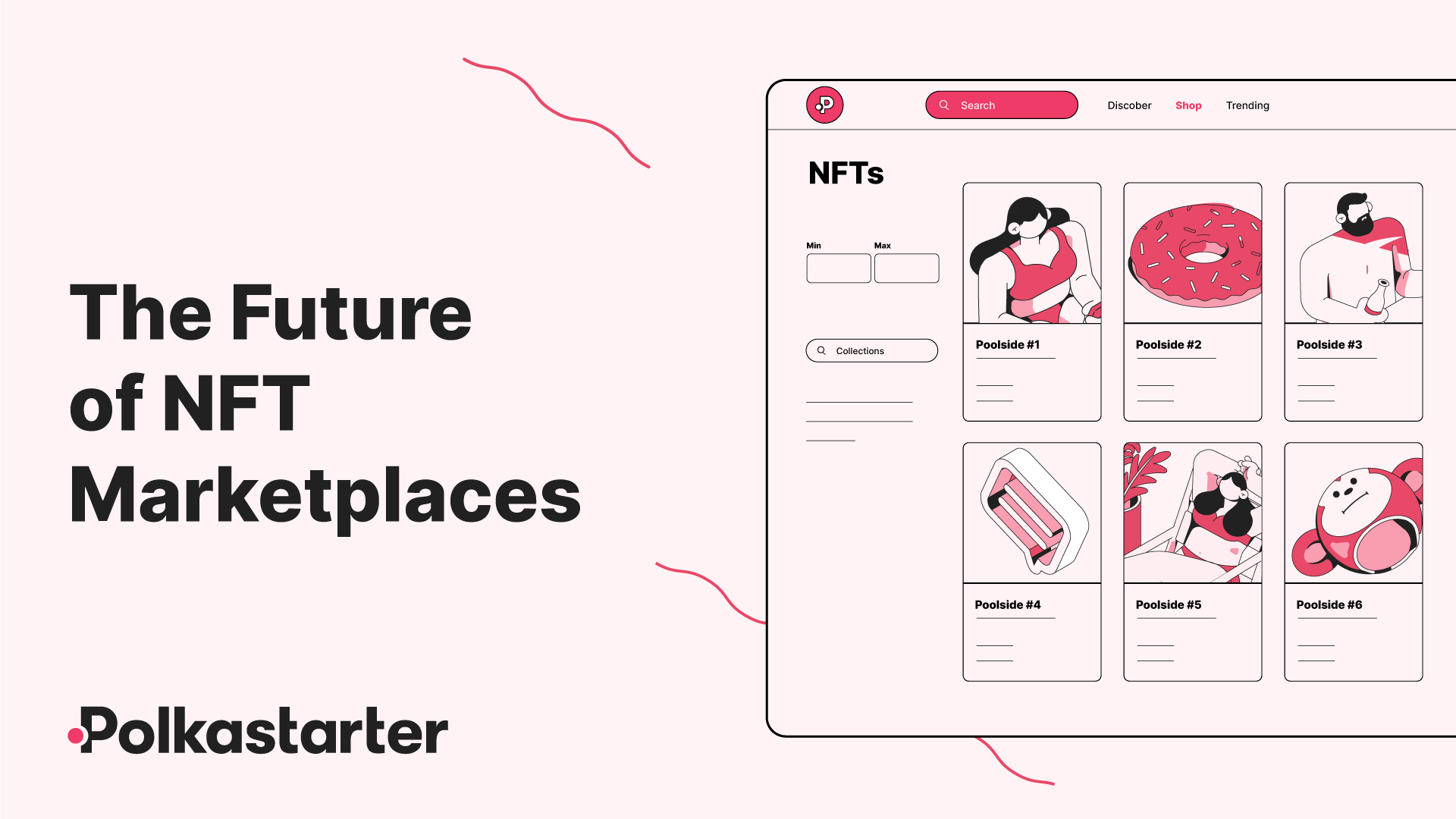 The Future of NFT Marketplaces
Today, we go deep into the future of NFT marketplaces. Spoiler alert: it's fascinating.
The discussion about the future of NFTs has never been more relevant than now. The reason? People are trying their best to understand and navigate the bear market and any credible information about the direction and future of the NFT space is pure gold. Today, we're diving into a very particular segment of the NFT ecosystem, NFT marketplaces. What are they, how do they work and what does the future hold? Let's investigate.
We're in the eBay era of NFT marketplaces
It's not hard to understand what an NFT marketplace is – it brings together those who want to buy NFTs with those that sell them. Much like the Internet we know, the NFT marketplace model is currently going through its infancy stage much like the early days of eBay and Craigslist.
These first-generation marketplaces were essentially aggregating demand and supply, shifting the responsibility on users to vet and find what they want to buy.
What would an NFT marketplace 2.0 look like?
If we use what we know about marketplaces such as Amazon, what we can expect from the evolution of NFT marketplaces is a more seamless user experience, where algorithms can guide you through your discovery process and offer suggestions based on preferences. Every time the user will log on to the platform, the experience will be more personalized, refined and intuitive, pricing in every new piece of information it collects about user behavior.
Think of platforms like Instagram, Airbnb and Etsy. The experience from the moment you open the app or website is so immersive, that you often forget you're on a marketplace. Product discovery and transaction are blended with interactive content and storytelling, creating a completely new world for the end-user.
The expectation is the same for NFT marketplaces. The more products and use cases we have for NFTs the greater will be the demand for verticalized experiences that connect the dots for users. From fashion to metaverse land to game assets, the NFT marketplace umbrella will just get bigger and bigger, opening the door for innovation. Just take a look at Fractal and what they are doing for blockchain gaming and you'll realize that sky's the limit.
The marketplace will evolve to be so much more than just a discovery platform where users sift through products. It will be a place where brands can tell their story and begin to engage and build their community.
Types of NFT marketplaces
Let's take a look at the marketplaces that exist currently and what we can expect to see in the future.
Community marketplace
Projects like Meta Angels, Wanderers, Degenerate Ape Academy and CryptoPunks V1 have all launched their own marketplaces.
The idea behind this move is to build a safe place where community members and project enthusiasts can trade and navigate their NFTs within the brand's ecosystem. Some of the main advantages and benefits of this approach are:
Trading fees go towards the community/DAO wallet
The experience is branded and more personalized
You're part of an exclusive club of people who share the same passion and interests
They are safer as you're buying straight from the source, cutting off the middleman
Cross-chain marketplaces
One of the biggest blockers in the first generation of NFT marketplaces has been the limitation of selling/exchanging assets from different chains. This has started to change and it will be one of the first things to change going forward. Cross-chain marketplaces will allow users to trade NFTs between different blockchains, breaking up the silos.
In-game marketplaces
Following the same principles and logic as community marketplaces, in-game marketplaces essentially create a microcosm within a game where players can sell and trade NFTs. A prime example of this use case is the Axie Infinity marketplace, a highly successful endeavor that acts as the blueprint for future projects.
Are NFT marketplaces a fluke, or the future?
Numbers never lie. According to Chainalysis, the NFT marketplace grew to almost $41 billion in 2021. This is not something that will slow down any time soon. NFT marketplaces will evolve, change and improve but under no circumstances will they go out of business. They tick a lot of boxes and are a tried and tested mechanism that people recognize and trust.