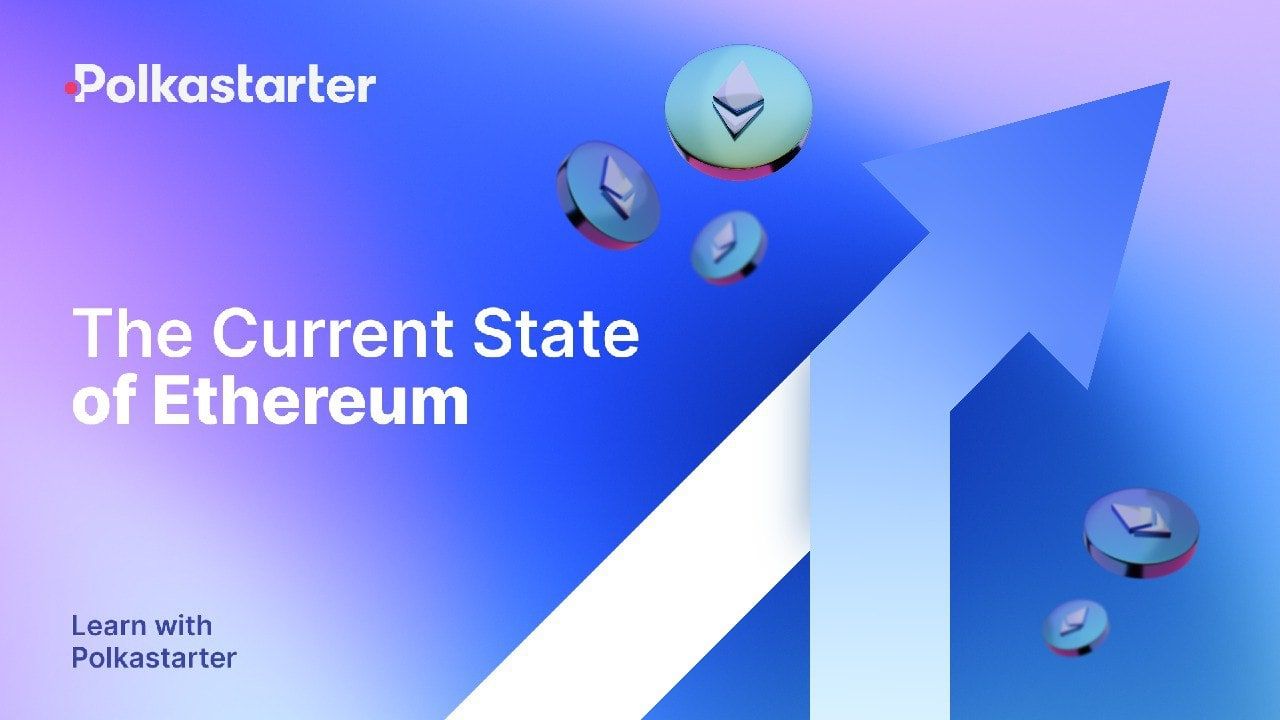 The Current State of Ethereum
The Ethereum Merge event has been highly anticipated by the entire crypto community, and with good reason.
Author: @dariuskohsg
Editor: @glndlc, @_WaterAmi

Disclaimer: Any information posted on Polkastarter's social media accounts shall not be considered personal investment advice or be construed as an express or implied promise, guarantee or implication by Polkastarter that clients will profit from the strategies or that losses in connection therewith can or will be limited.


The Ethereum Merge event has been highly anticipated by the entire crypto community, and with good reason. Ethereum has been leading the Layer 1 space since its inception and has indeed a first-mover advantage. Its shortcomings, however, have always been there.
The network is constrained by the scalability trilemma: a tradeoff between decentralization, scalability, and security. In this new research article we bring you a snapshot of Ethereum's current state, challenges, and ambitions for the future.
Ethereum's Roadmap
Ethereum is the first smart-contract enabled blockchain and remains the market leader in the L1 space, ranking second only after Bitcoin on CMC. In order to overcome the scalability trilemma, Ethereum has come up with a series of network upgrades that will be implemented over the next few years.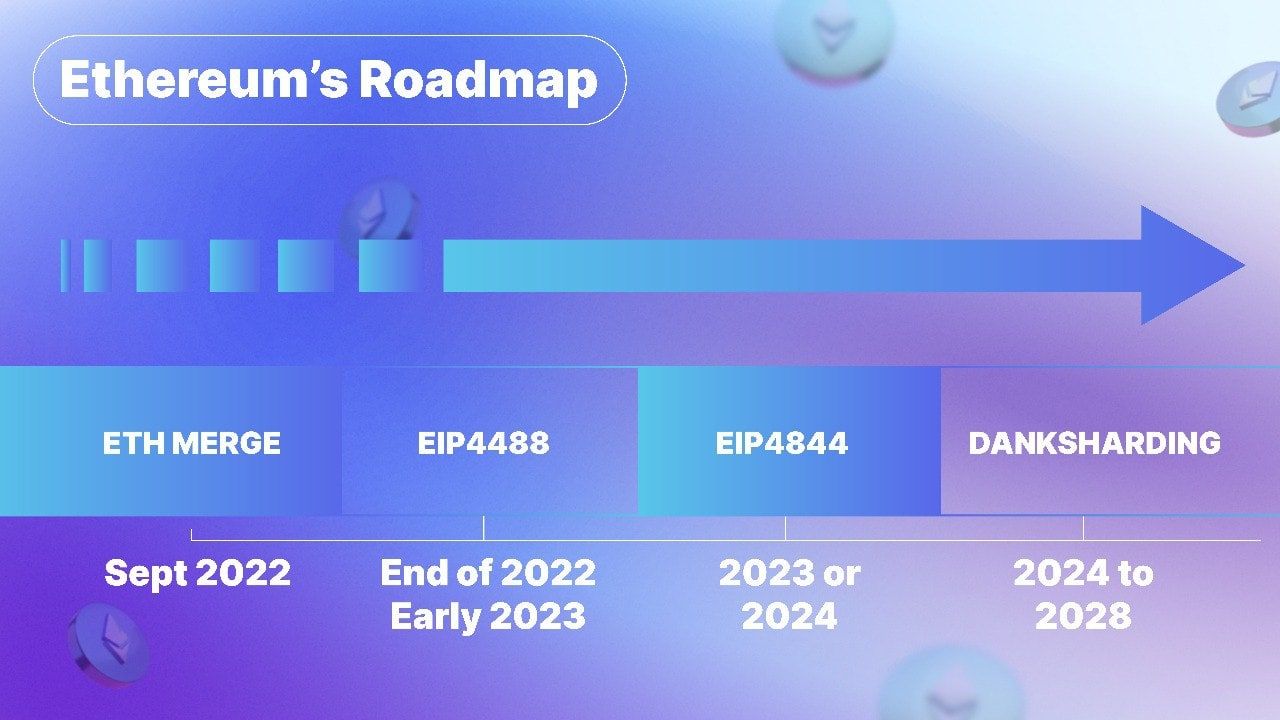 Ethereum Merge: the full transition to proof-of-stake by merging mainnet with the Beacon Chain system. Taking place around September 15th, 2022.

EIP4488: this proposal aims to reduce the cost of "calldata", one of the components that make up gas fees. Calldata is essentially the inputs of what needs to be performed in a transaction. Rollup solutions execute transactions off-chain, but they do post this data to mainnet. Reducing the cost of calldata would bring down the overall cost of using rollups until sharding is implemented. Expected at the end of 2022 or early 2023.

EIP4844: the ultimate goal is to implement danksharding, but it's still years away. A stopgap solution called proto-danksharding was proposed. This upgrade introduces a new type of transaction called "blob". The EVM doesn't need to execute this data, only keep it stored for rollups to read. No execution equals lower costs. Proto-danksharding doesn't reduce Ethereum gas fees by itself, but it does reduce the transaction cost for L2 protocols. ETA: 2023 or 2024.

Danksharding: this upgrade splits network activity into shards, similar to lanes in a highway. Instead of using the shards to increase transaction throughput, it uses them to increase space for "blobs". When? After 2-4 years.
Ethereum aims to scale to 1M Transactions Per Second, which is a 600x compared to Visa's current TPS. The goal is promising and ambitious, but it will certainly take time.
What can I expect from the Merge?
After the transition from Proof-of-Work to Proof-of-Stake, the Ethereum community expects a "Triple Halving" to take place, an event characterized by three elements: ETH burning, reduced issuance, and staked ETH.
Burning
ETH burning has been an integral part of Ethereum since the EIP-1559 upgrade in August 2021, also called The London Hard Fork, where part of the transaction fee began to be burnt instead of going to miners. Theoretically, burning creates a deflationary pressure on the network and increases the scarcity of ETH. This will continue to happen after the merge, coupled with a reduction of ETH issuance.
Reduced issuance
ETH issuance will decrease in general. According to former blockchain engineer Montana Wong, the net ETH issuance per year will drop from 4.3% to 0.4%. This equals approximately 1500 ETH per day. Moreover, these new ETH are issued to ETH holders and stakers, who tend to have a long-term positive view and are not looking to sell right away, as opposed to miners who may sell their ETH to cover operational costs.
Staking
As a result of Ethereum staking mechanics, stakers won't be able to make a withdrawal of their staked coins until at least half a year after The Merge. At that point, a queue will allow them to gradually withdraw their coins. This will also contribute to the temporary reduction of circulating ETH supply.
Ethereum has a long way ahead in order to achieve its goal of 1M transactions per second. Despite price speculations around the Merge, the Ethereum team and community remain focused on ensuring the network becomes more scalable without sacrificing security and decentralization in the process. Exciting times!
About Polkastarter
Polkastarter is the leading decentralized fundraising platform enabling crypto's most innovative projects to kick start their journey and grow their communities. Polkastarter allows its users to make research-based decisions to participate in high-potential IDOs, NFT sales, and Gaming projects.
Polkastarter aims to be a multi-chain platform and currently, users can participate in IDOs and NFT sales on Ethereum, BNB Chain, Polygon, Celo, and Avalanche, with many more to come.