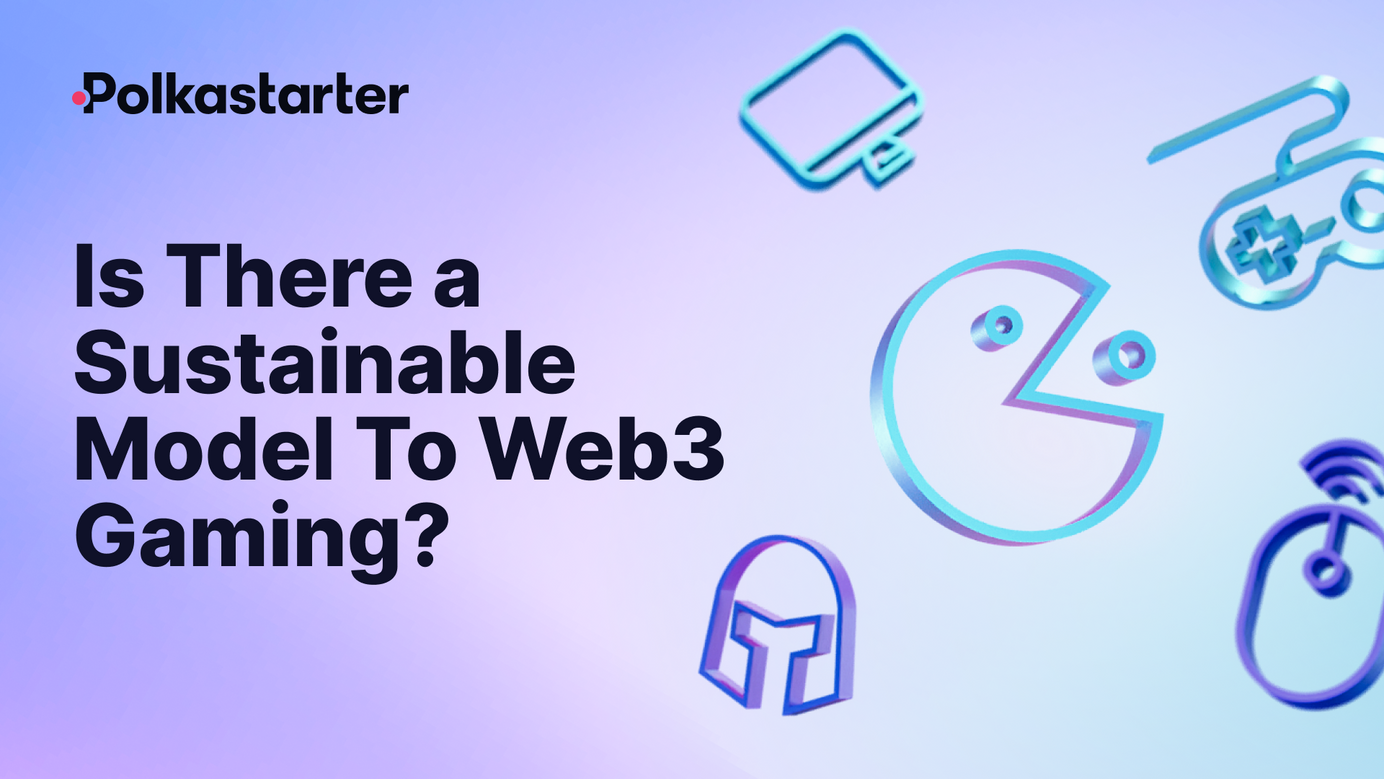 Is There a Sustainable Model To Web3 Gaming?
Can blockchain gaming take the next step in its evolution?
To say that gaming has made leaps and bounces in the past 5 years would be an understatement. The advent of blockchain technology has redefined the way we understand, conceive and play games and the more we go through this evolution, the more expectations we have from the space.
Today's topic of discussion is sustainability in web3 gaming, and we will investigate the challenges and potential for gaming. Let's get right to it.
Challenge #1: Stability
Cryptocurrencies and blockchain systems are still going through "puberty",  which comes with some growing pains. Variables such as trust and market adoption lead to value fluctuations that can directly affect the entire system built on top of them.
Think of it as a domino effect: when the market is struggling, players don't trade, worrying about the value of their coins, NFTs and in-game assets. Moreover, the bad market sentiment acts as a barrier to entry for newcomers wanting to join. Taking all of that into account, you can understand how difficult it is for projects to develop any kind of consistent usage, proven MVP and secure the seed funding they need.  
Gaming projects are spending time, money and resources to address the GameFi trilemma of playability, profitability or accessibility in their internal economies when in reality, the underlying system they are built on is subject to unruly instability. How do you prevent players from abandoning the game en masse when the web3 ecosystem is going through a rough patch?
The answer, as you would expect, is not simple. The blockchain systems we all know and use have not been built with gaming in mind. With web3 gaming picking up so much steam, logic dictates that moving forward, we will eventually have chains whose sole purpose would be to enable the best, most efficient gaming infrastructure. How would these chains differ from the ones we currently have? They would pay closer attention to factors such as greater transaction throughput, faster processing speed and lower gas fees, trying to stay disconnected from the ups and downs of the market.
Challenge #2: Game selection criteria
If you're a new player in general or even a gamer wanting to migrate from web2 to web3 gaming, what are you basing your decisions on? The market has shown that the answer to this question is sadly based on the expected value growth of the games.
Gamers and casual blockchain users have been geared to use the technology for profit-making purposes. Crypto scams have littered the blockchain space; unfortunately, most projects are seen as vehicles for making money. How does that impact the future of web3 gaming? Gaming projects are forced to sacrifice sustainability for growth.
How do you fix this problem? You reverse-engineer the economy games are built on and start creating projects that are built on having fun, enjoying the experience and not necessarily making money out of it. The monetary aspect of gaming should be turned into a mechanism, an essential cog in the economy of games that can make them more exciting and immersive. It should never be just about the assets but the game.
Is there a light at the end of the tunnel for sustainability in web3 gaming?
Of course, there is. Web3 gaming is actually going through the most promising time in its short history, with games starting to understand that the key to widespread adoption is the creation of meaningful, layered games. The main idea is to move away from the expectation of profit and enjoy the game for what it is.
When it comes down to the specifics and how game economies will be set up, we'll leave it to the experts. As a matter of fact, our next guest on "Poolside with Polkastarter" will be Grant Haseley, CEO of Undead Blocks.

Date and time: Thursday, Sep 22, 4PM CET

🎧 Tune in: https://twitter.com/i/spaces/1DXGyvwBRdbJM
About Polkastarter
Polkastarter is the leading decentralized fundraising platform enabling crypto's most innovative projects to kick start their journey and grow their communities. Polkastarter allows its users to make research-based decisions to participate in high-potential IDOs, NFT sales, and Gaming projects.
Polkastarter aims to be a multi-chain platform and currently, users can participate in IDOs and NFT sales on Ethereum, BNB Chain, Polygon, Celo, and Avalanche, with many more to come.