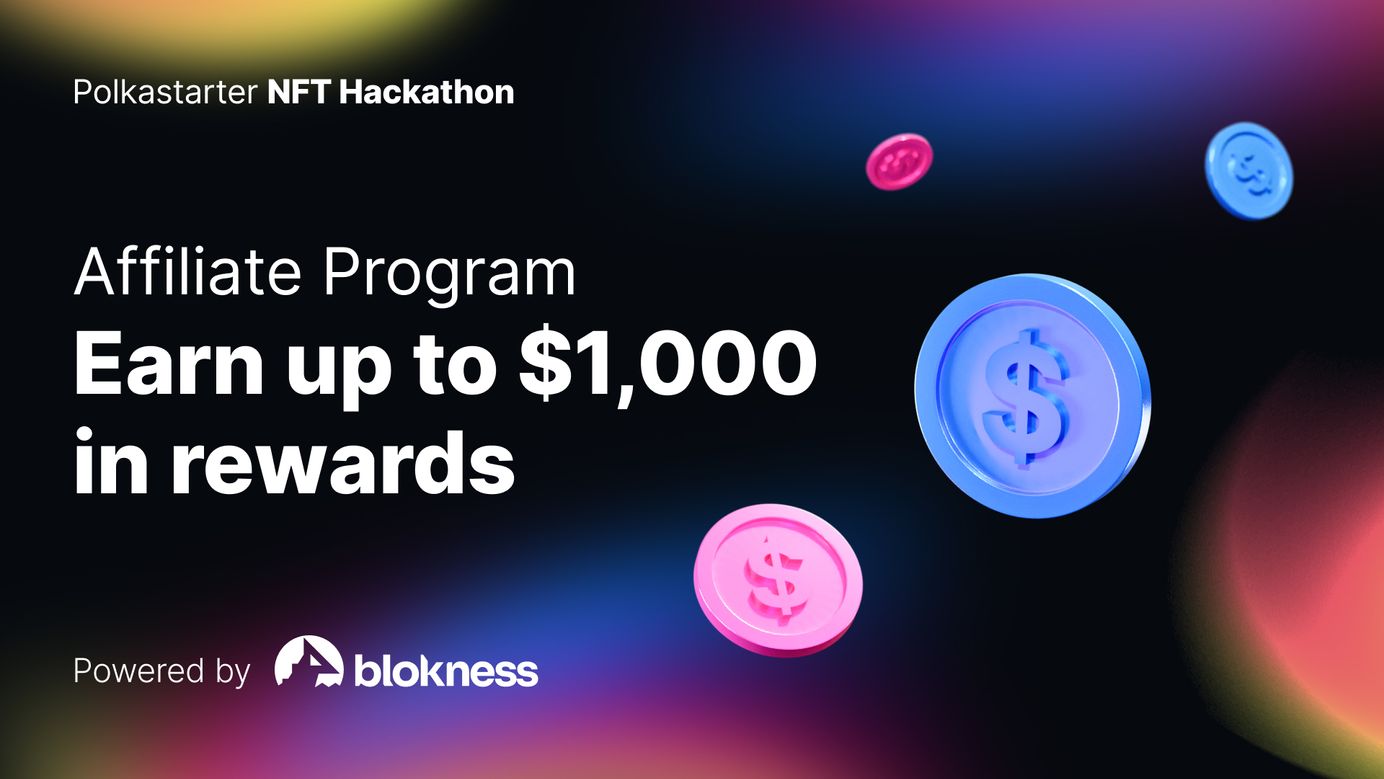 Invite developers to Polkastarter NFT Hackathon and earn up to $1,000 in rewards
Affiliate Program For Polkastarter x Blokness Hackathon
The Polkastarter x Blokness Hackathon is well underway, and the community is deservedly excited.

The hybrid event is taking place in Lisbon or online from the 11th to the 13th of November, looking for solutions that leverage NFT technology from Blokness to create real-world value with a potentially sustainable business model underlying it.
To strengthen the event, we're introducing an Affiliate Program where if you refer at least one of the Hackathon winners, you will win some more POLS. Here's how it works.

How the Affiliate program works

To join the referral program, participants will need to:
1. Head to taikai.network/polkastarter/hackathons/polkastarter-x-blokness-nft-hackathon/
2. Click 'Join Hackathon'
3. Add the Twitter handle of the friend who referred you and share the tweet link that he/she tagged you at in the application form

Reminder: Don't forget to tell your friends you referred them!

3 Prizes 🏆
$1000 in POLS if you refer the 1st place winner
$500 in POLS if you refer the 2nd place winner
$250 in POLS if you refer the 3rd place winner
The winners will be announced on our social media channels.

About Blokness
Blokness is an NFT data API platform used to power up your apps and products. All the NFT data is indexed, enhanced for specific vertical use cases, and exposed through a simple API. Using the API, any developer without specific technical knowledge of blockchain can build a product that relies on blockchain NFT data.

Website | Twitter