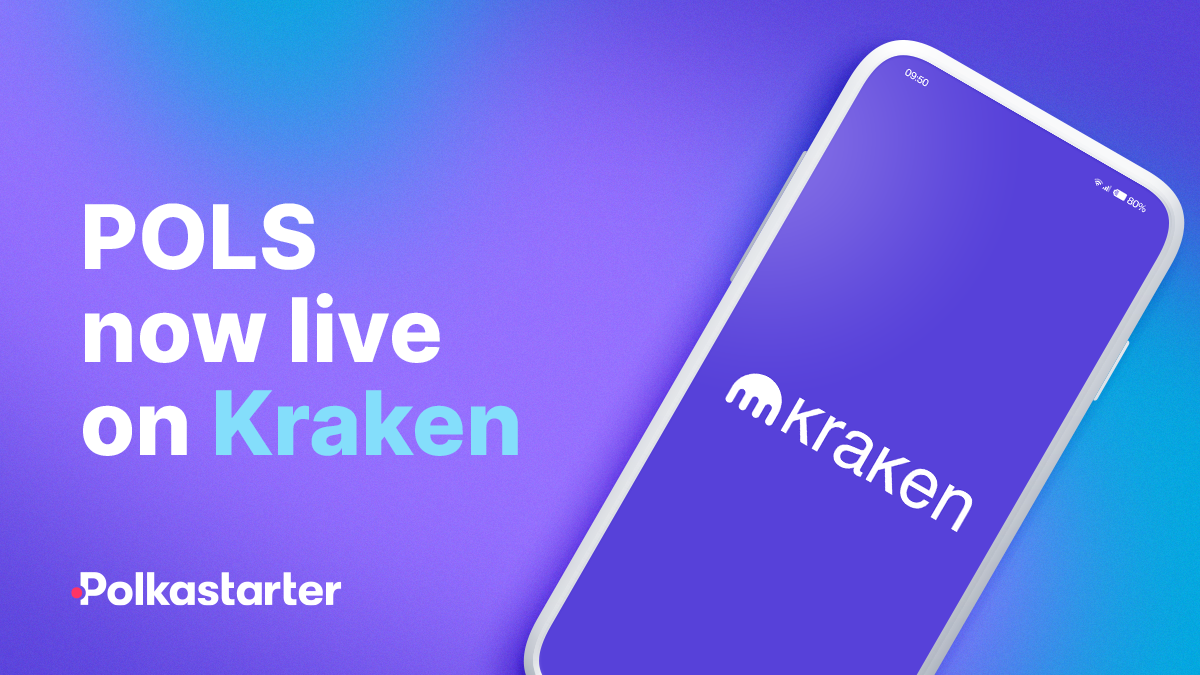 Polkastarter ($POLS) Now Live on Kraken Exchange
Start trading POLS on leading crypto exchange Kraken as of August 26, 2022 at 14.30 PM UTC.
We told you this week would be filled with great news!

We are thrilled to announce that, starting today, you will be able to trade $POLS against USD and EUR on Kraken and the Kraken Pro interface, one of the most reputable, selective and regulated exchanges in crypto.  
Polkastarter 🤝 Kraken
Kraken's listing makes $POLS widely and easily accessible for anyone wishing to participate in Polkastarter IDOs by holding or staking $POLS to accumulate POLS Power. This is the beginning of a strong relationship with a big community of crypto enthusiasts. You can start trading your $POLS here.
Please note that Kraken currently only supports $POLS running on the Ethereum blockchain (ERC-20). Learn more about trading pairs and countries' restrictions here.
Legal Disclosure: from time to time, we will engage in transactions of our own tokens.