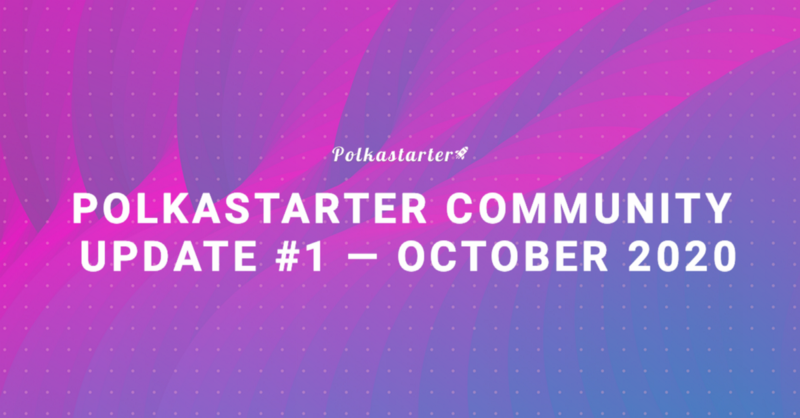 Polkastarter Community Update #1 — October 2020
We are now completing the first month since Polkastarter ($POLS) tokens were released and many great things happened in terms of awareness…
Polkastarter ($POLS) is one month out from our token release, and many great and exciting things have happened for our community, awareness, and of course product development.
At Polkastarter, we are committed to launching a fast and easy to use platform for decentralized token sales and swaps. To accomplish this mission, we must have strong technology, amazing partnerships and active community building and awareness.
In this series of Community Updates, we will regularly give our community information on how our company is progressing along all fronts.
Product and technology ⚙️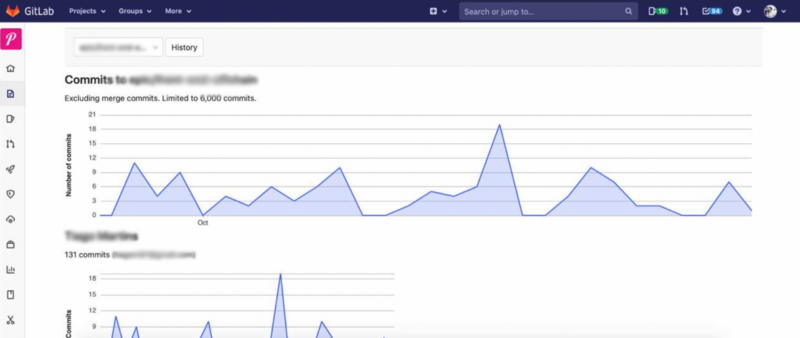 The off-chain and on-chain pieces of Polkastarter's MVP are ready and being submitted for auditing in the next few days.
Product is on track to be released in Q4 2020
We have completed the first version of the product in terms of UI and UX and it is looking amazing
We created an off-chain app for quality assurance and liquidity stress test purposes
The on-chain code is ready and being submitted for auditing soon
We have completed Polkastarter EVM Fixed Swap Smart Contract
We have completed Phase 1 of Polkastarter.js Middleware
Standard swaps and atomic swaps are ready for Quality Assurance
Anti-scam module beta is ready for Quality Assurance
Liquidity mining program is ready for Quality Assurance
Token Validator Service is ready for Quality Assurance
Pool Distribution Service is ready for Quality Assurance
Marketing and Awareness 📣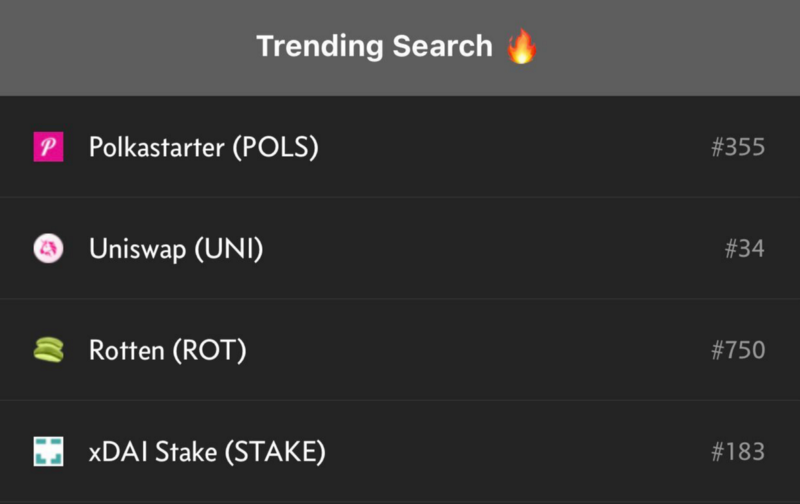 10,000+ Unique Visitors to our website on the Uniswap Listing day
Telegram Community Grew +251% in 30 days. (Currently 9,250 members in 4 Groups)
Twitter Followers Grew +381% in 30 days (Currently 10,700 followers)
Our top article on Medium reached more than 10,000 visualizations
Our top Tweet got more than 162,000 impressions with a very high engagement rate
We completed more than 10 AMA's in several communities, including Cryptodiffer, CryptoDaku, MXC Exchange, Spykfast, Moonwalker, Gains and several communities in Vietnam with many more to come
After listing, we were No1 in the top trending search for several days on Coingecko and stayed in the top 15 for several weeks
Partnerships 🤝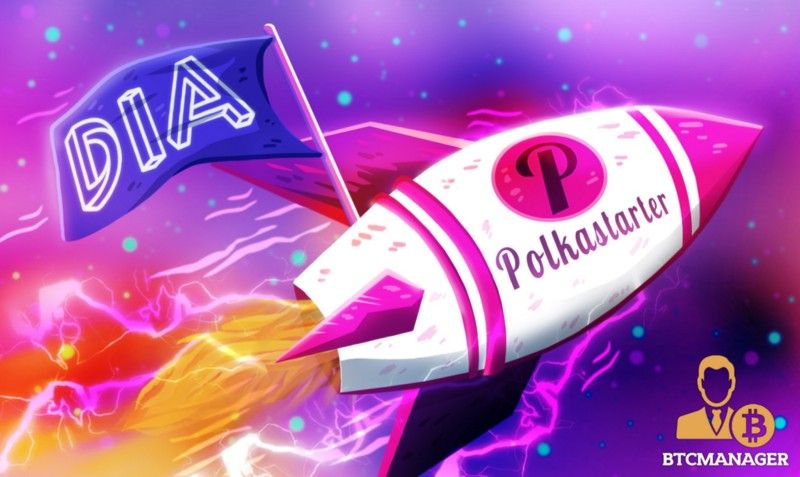 Our business development efforts are non-stop. We are constantly looking for mutually beneficial partnerships and we will announce more exciting collaborations and launch partners in the near future. Here is a list of who has joined the Polkastarter ecosystem since the beginning of October:
Announced a partnership with Orion Protocol, to use Orion's Liquidity Boost Plugin, guaranteeing constant activity and liquidity on several ERC-20 token pools (Read more)
Announced partnership with DIA, that will provide sourcing, verification, and use of data from its network participants in the Polkastarter Ecosystem (Read more)
Community 🗣
We can't thank our dedicated and loyal community enough for all their support, engagement, interest, feedback and criticism that helps us shape what Polkastarter is and will become. While the core community is steadily growing, we have set up localised groups in key markets to spread Polkastarter's message:
We are working tirelessly to build exciting new features and applications that will create value and engagement possibilities for the entire community. Watch this space! There are exciting announcements in the pipeline that will be shared soon.
Token ($POLS) 💎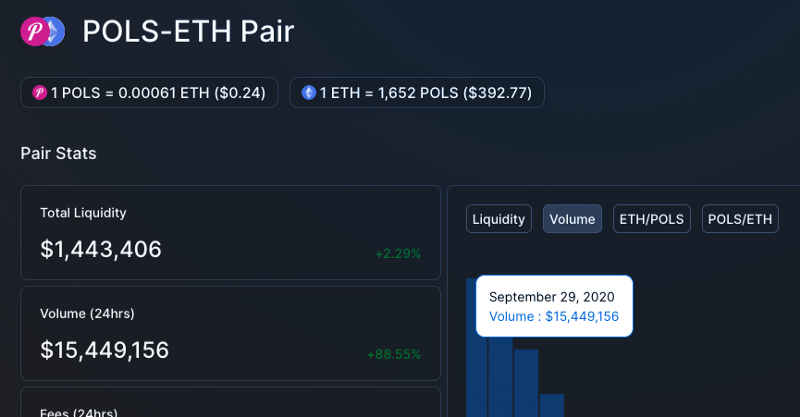 On the first day of listing we had more than $15M in organic volume on Uniswap
Launched $POLS Liquidity Program for Uniswap with $30,000 in rewards and with more than 100 whitelisted participants
Finished the Liquidity Mining Program for the MVP and closed the token incentives payouts for the community (to be released soon)
$POLS after initially reaching around $0.9, it is currently trading at around $0.22 with over 6000 POLS Token holders
Since our public distribution, POLS has been officially listed at the following exchanges, making it accessible to a huge investor community through a number of pairs:
DEX:
CEX:
Press 📰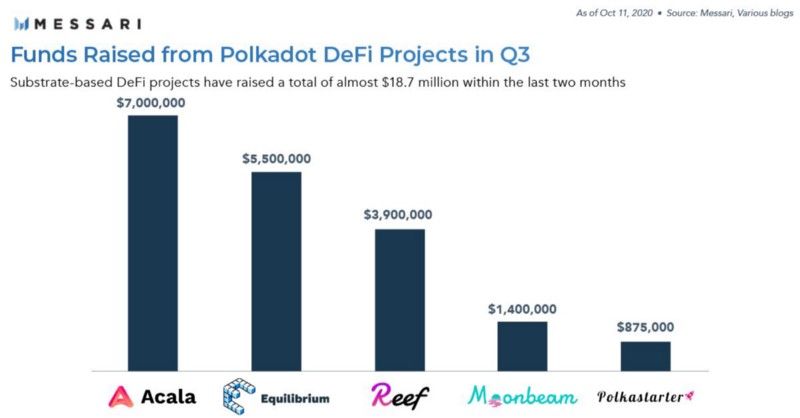 The media has shown wide interest in Polkastarter, resulting in several articles about Polkastarter and our vision. PR coverage reached multiple platforms and languages, including media like the Business Insider, Yahoo, Cointelegraph, Bitcoin.com, Daily Chain, Chain News, Hackernoon and many others.
Decrypt: https://decrypt.co/45769/here-are-the-most-exciting-projects-building-on-polkadot
Yahoo: https://finance.yahoo.com/news/top-10-defi-projects-watch-171349072.html
Messari: https://twitter.com/MessariCrypto/status/1319362788242956288?s=20
CryptoBriefing: https://cryptobriefing.com/defi-project-spotlight-polkastarter-polkadots-uniswap/
Entrepreneur: https://cryptobriefing.com/defi-project-spotlight-polkastarter-polkadots-uniswap/
8BTC (large chinese media): https://www.8btc.com/article/655303
Coingape: https://coingape.com/polkastarter-review/
Picolo Research: https://picoloresearch.com/74/polkastarter-pols
Upcoming 👀
For the next month we are going to be fully focused on the MVP release. This includes making sure we run all the auditing and security reviews, including also preparing the first liquidity providers and projects to raise on Polkastarter.
Other topics for the upcoming weeks and months include:
Continuing building a stellar Team
Continue working with Parity and Polkadot to prepare for integration
Enable projects to apply for a featured listing on Polkastarter
Continue working on adding new features (including auctions and staking)
Integrate Community (Governance)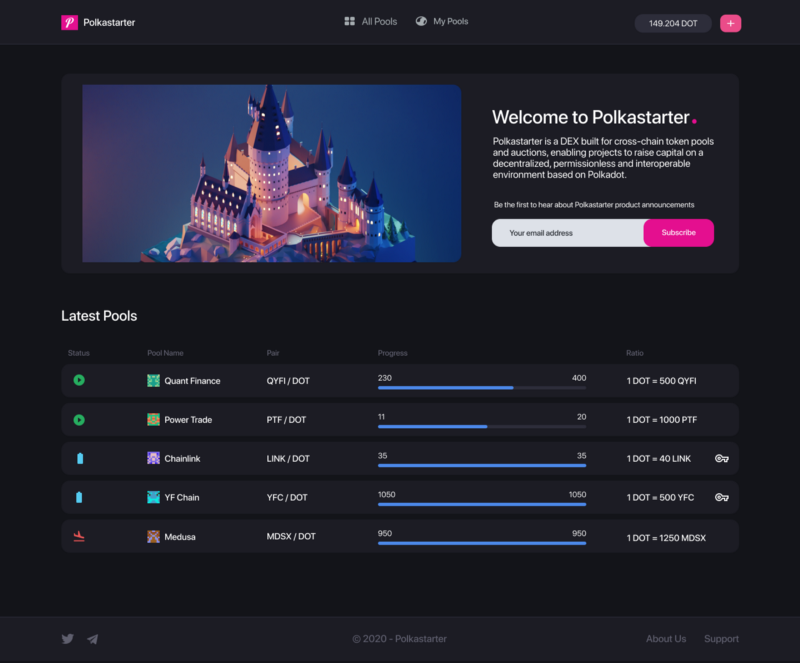 About Polkastarter
Polkastarter is a permissionless DEX built for cross-chain token pools and auctions, enabling projects to raise capital on a decentralized and interoperable environment based on Polkadot.
With Polkastarter, decentralized projects will be able to raise and exchange capital cheap and fast. Users will be able to participate in a secure and compliant environment and to use assets that go way beyond the current ERC20 standard.
Polkastarter Blog - Latest Polkastarter News & Updates Newsletter
Join the newsletter to receive the latest updates in your inbox.
---