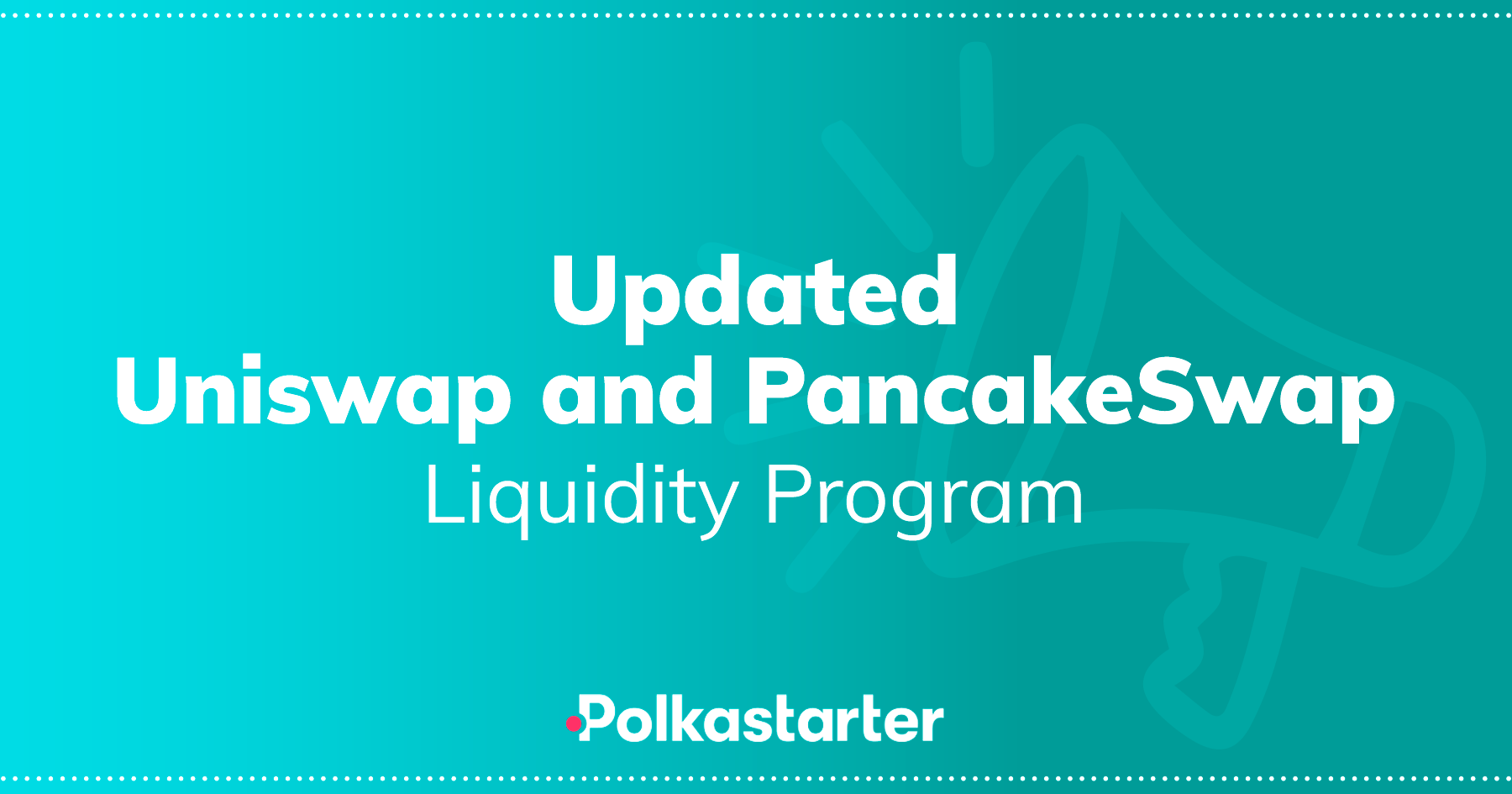 Our Updated Uniswap and Pancake Swap Liquidity Program

We are thrilled to announce the extension of our Liquidity Program to the Pancake Swap exchange, on Binance Smart Chain. From now on, liquidity providers on Pancake Swap will be able to access a monthly rewards pool of 10,000 $POLS.
As for the Ethereum liquidity providers, rewards for this month are going to be 10,000 $POLS.
Liquidity providers benefit by getting ETH or BNB and POLS simultaneously. These rewards are paid in POLS to every liquidity provider that locks ETH or BNB and POLS on Uniswap or Pancake Swap for at least 28 days. These rewards are in addition to the normal fee liquidity providers automatically get from Uniswap trades on the trading pairs they provide liquidity to.

In order to participate, you just have to allowlist your address and add liquidity to Polkastarter's Uniswap or Pancake Swap trading pair. The rewards program is automatically renewed on a monthly basis unless said otherwise.
How to be eligible?
To qualify on Ethereum you need to provide at least 1 ETH of liquidity, plus 1 ETH worth of POLS tokens.
To qualify on Binance Smart Chain you need to provide at least 7 BNB of liquidity, plus 7 BNB worth of POLS tokens.
Each qualifying liquidity add is only eligible for rewards 28 days after they are added.
Each qualifier splits the reward pool among all qualifiers evenly by percentage of the pool.
If you remove liquidity at any point, your previous liquidity is disqualified and you must wait 30 days from the next time you add qualifying liquidity to qualify for rewards.
Basically, we take any qualifying Liquidity Providers at the end of each period and split up the pool among them.

Step-by-step instructions
1. Start allowlisting your address by clicking this link
2. Once submitted, visit Polkastarter's add liquidity page on Uniswap or Pancake Swap
3. Input the number of POLS you want to provide to the liquidity pool (minimum 1 ETH worth of POLS or 7 BNB worth of POLS).
4. Confirm the liquidity and supply the trading pair by confirming all the required transactions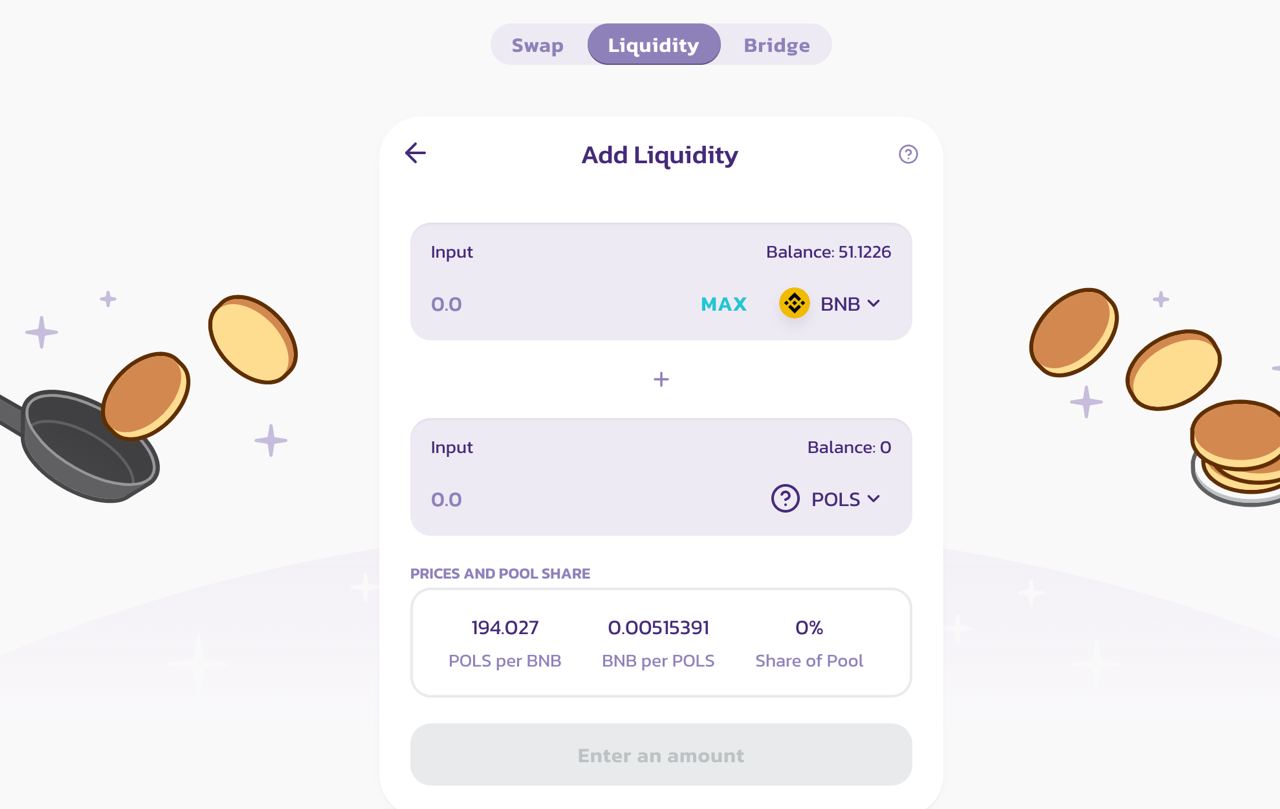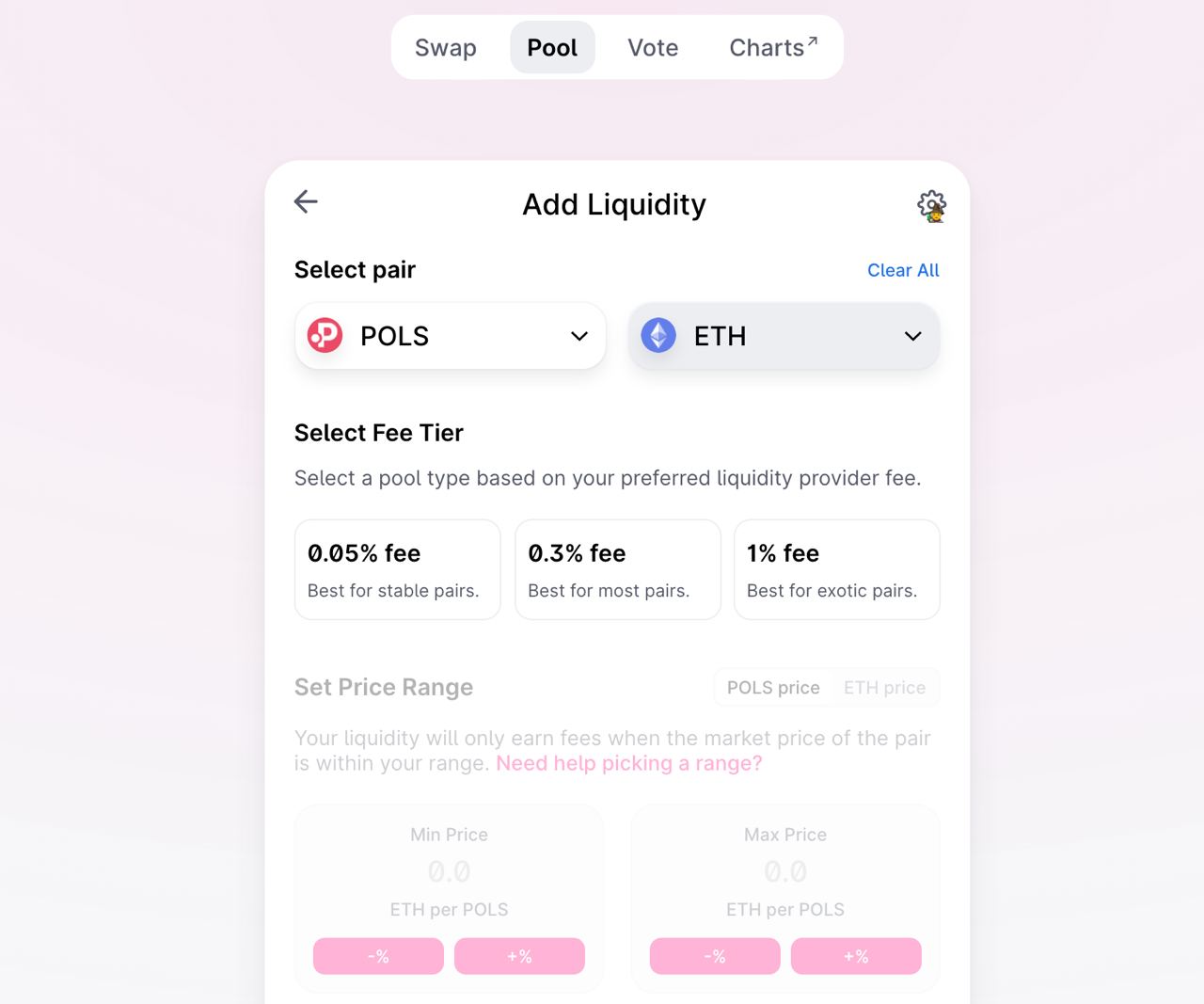 Disclaimers

We reserve the right to change the number of POLS that are given as liquidity rewards, at any time, and without notice.

The number of POLS tokens earned as prizes in this program may vary due to other participants in the pool.

Polkastarter makes no warranties or guarantees as to the safety and security of any and all funds deposited by participants on Uniswap or Pancake Swap.

Polkastarter has no liability or control over users' funds lost on Uniswap or Pancake Swap due to bugs or breaches on Uniswap, or due to the user's own negligence

Polkastarter reserves the right to modify or cancel this Rewards Program at any time, for any reason, and without notice.
About Polkastarter
Polkastarter is the fully decentralized protocol for launching new ideas. Our curation process and industry access enable us to offer the best new projects in blockchain and digital assets.
With Polkastarter, decentralized projects can raise awareness, build a loyal community, and receive long-term support. Users of the platform will be able to participate in a secure and compliant environment, and use assets both in and beyond the current ERC20 standard.
Media Contact Polkastarter: [email protected]
Website | Telegram | Medium | Twitter | Instagram
Polkastarter Blog - Latest Polkastarter News & Updates Newsletter
Join the newsletter to receive the latest updates in your inbox.
---