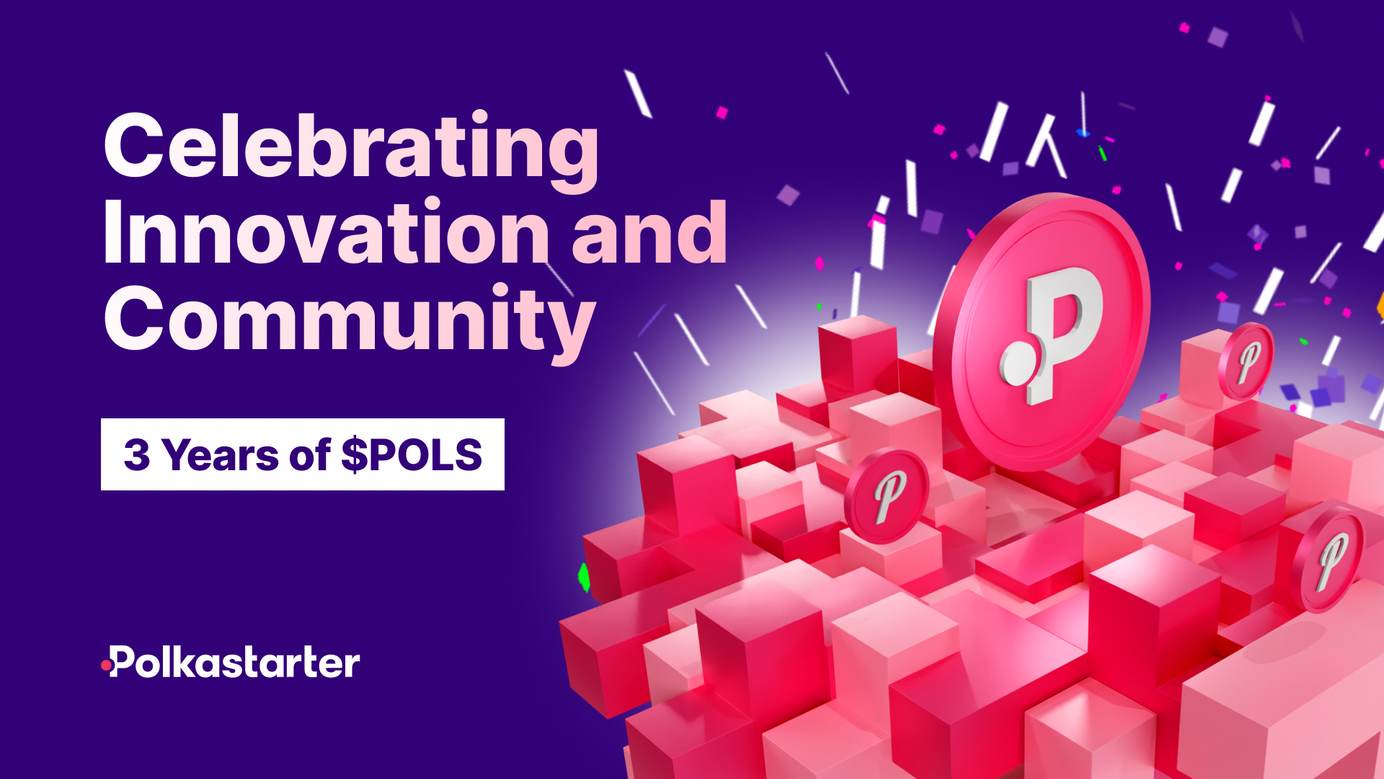 Celebrating Innovation and Community: 3 Years of $POLS
The $POLS Journey So Far and A Glimpse Into The Future
As we mark the third anniversary of our token, $POLS, we are thrilled to reflect on the journey that has brought us to this exciting milestone. From our visionary beginnings to the impressive achievements we've garnered together with our community along the way, this blog post takes you through a comprehensive overview of our accomplishments, ongoing efforts, and future plans. Join us as we celebrate this momentous occasion and invite you to partake in our anniversary campaign by claiming a special digital collectible.
Looking Back on Our Vision
Three years ago, we embarked on a mission to reshape the fundraising landscape. Our vision was clear - to create a platform that enables anyone in the world to get access to and participate in early-stage fundraising of Web3 projects, a practice typically reserved for insiders only.
A few weeks later, we had the MVP ready and designed the token economics powering the platform. With the September 29th, 2020 public sale, $POLS was distributed to early supporters.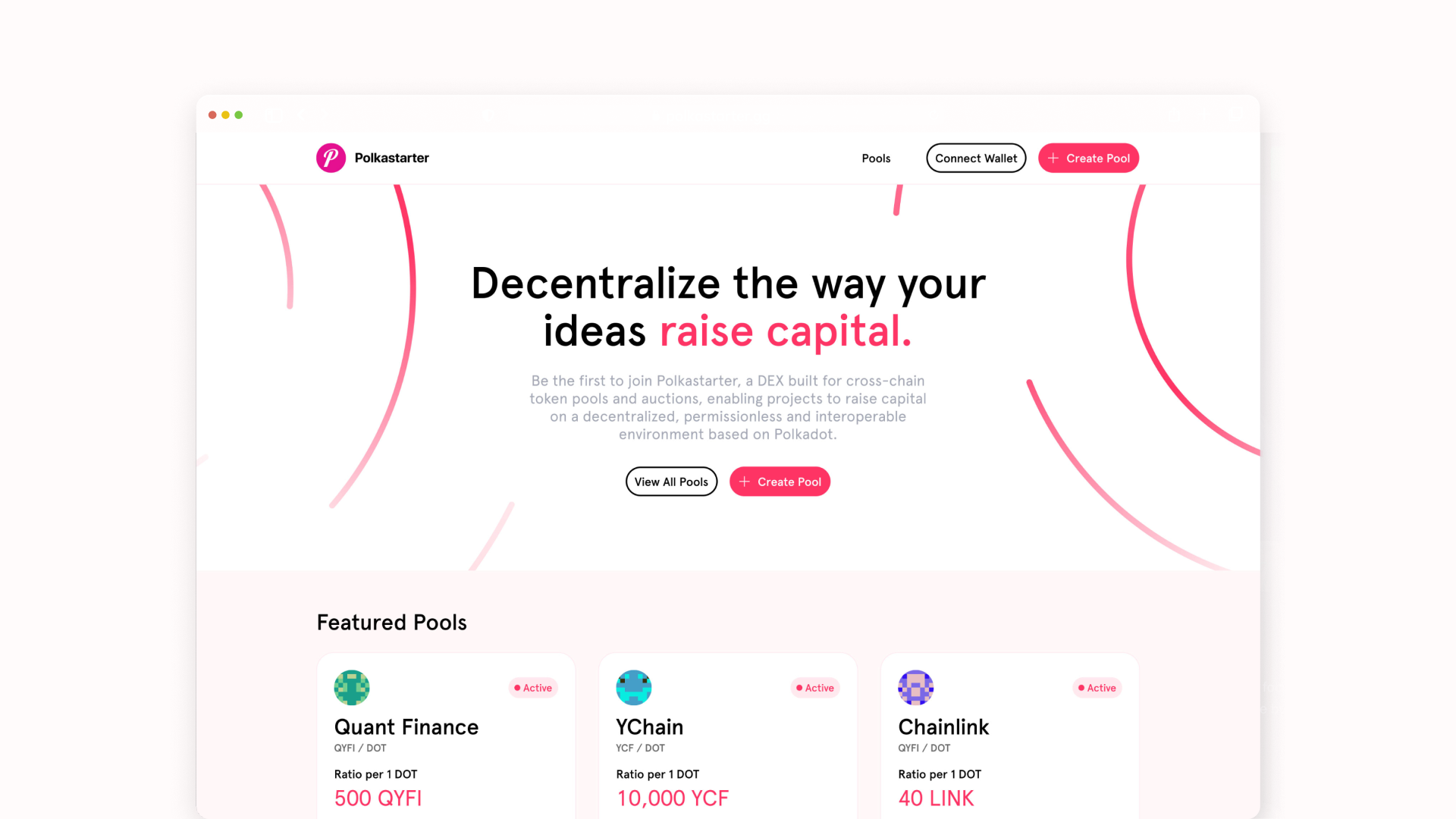 A few months following the public sale, $POLS reached an all-time high of $7.51, with a market cap of $360M. Currently, $POLS is now on 52 markets and has over 48K holders, with +12k staking addresses.
Today, $POLS is the catalyst of and driving force behind Polkastarter, where we continuously aim to democratize access and redefine the way communities interact with digital assets and the projects they support.
Accomplishments and Milestones
Since inception, we've crossed remarkable milestones that underscore our commitment to innovation. Our team and growing community of supporters have helped us achieve:
+600K community members
+48K total $POLS holders
Partnerships with the majority of leading blockchain projects and platforms
Listing on 4 of the largest exchanges (Binance, KuCoin, Kraken, Coinbase)
+110 Public Sales launched on Polkastarter
4 successful projects launched via the Poolside Accelerator program
1 Web3 hub opened, in Lisbon
+90k participants on first quest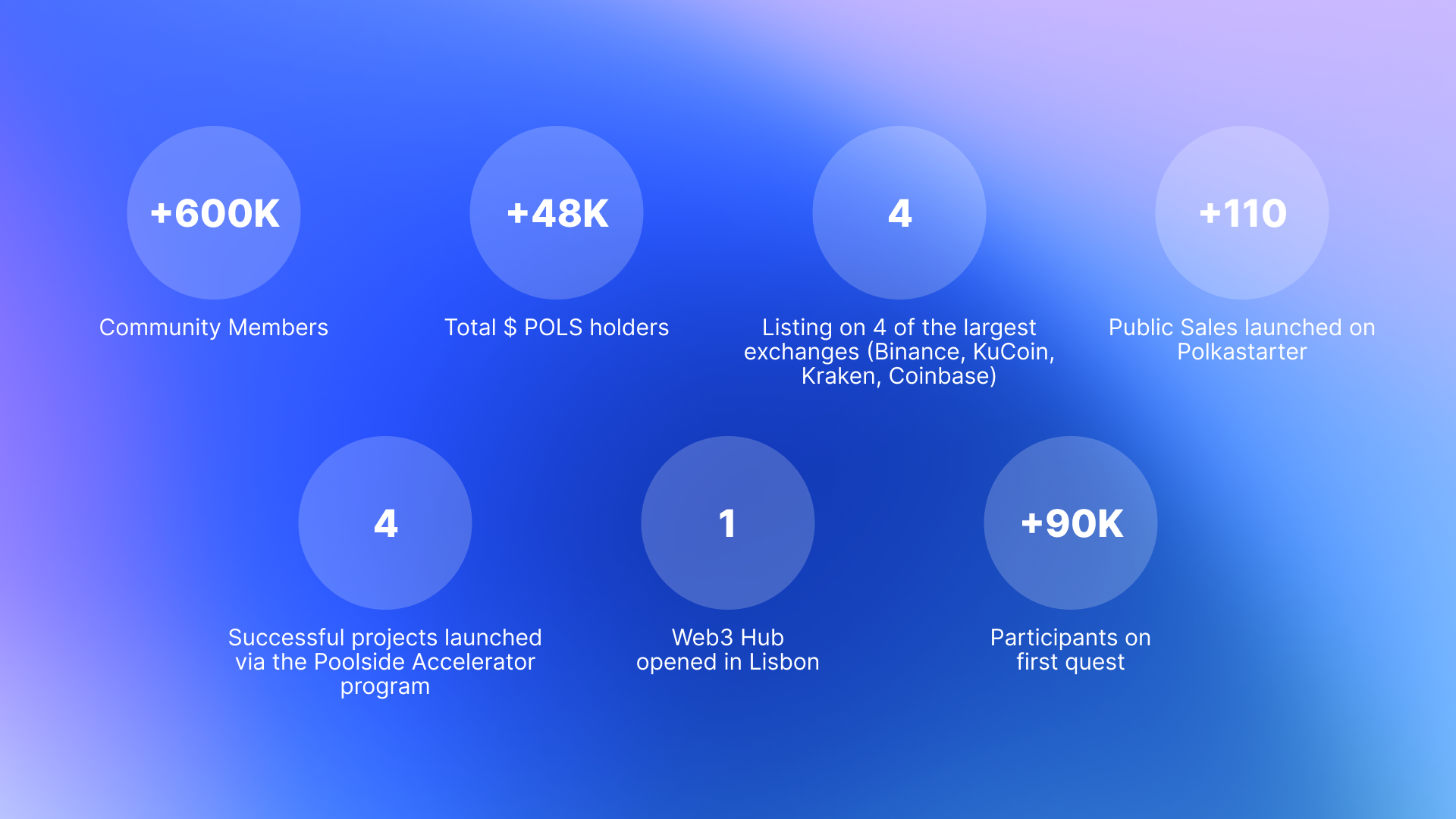 2023: A Year of Building and Preparation
Over the past year, our focus shifted towards building a foundation that ensures sustainable growth. Notably, we partnered with the Poolside Web3 Accelerator program, an initiative designed to nurture and promote innovative blockchain projects. While we have been diligently building for the future, it's important to note that we haven't hosted any public sales for the year. –Public Sales. a choice by design, made to enhance the value proposition for our community and optimized for bringing delight in the near future.
Our mission with the Poolside Web3 Accelerator is to nurture, advise, and mentor the next generation of projects supported by the $POLS ecosystem. Paving the way for their success and contributing to the growth of the entire industry, while becoming stakeholders very early on.
Future Ventures and Ambitions
Looking ahead, we are excited to share our ambitious roadmap for the coming year(s):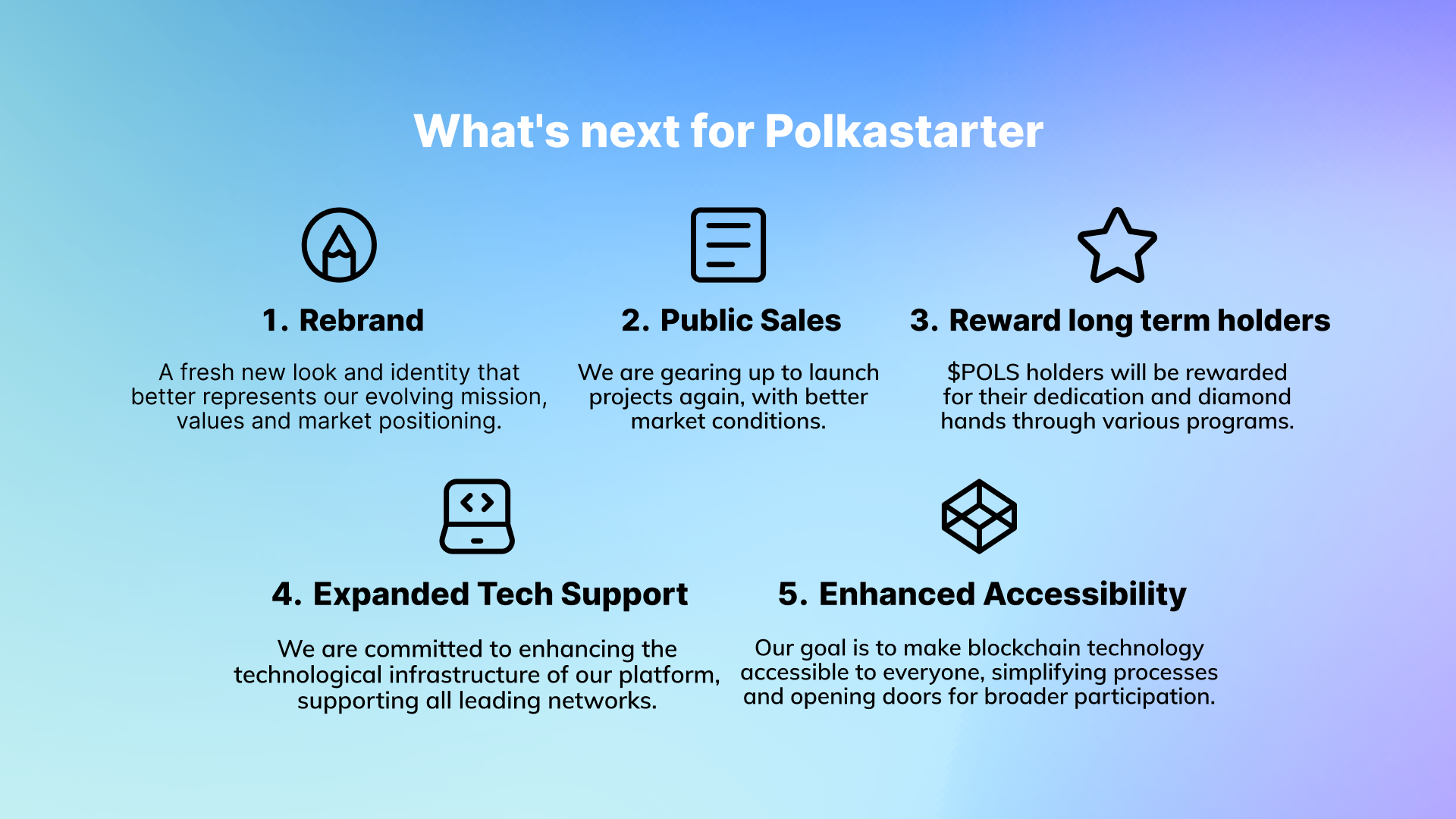 Celebrate the 3rd $POLS anniversary with us!
Three years of innovation, growth, and determination have brought us to this remarkable point in our journey. We extend our heartfelt gratitude to our community, whose unwavering support and trust have been instrumental in shaping $POLS into what it is today. As we look ahead, we are excited to further our vision, expand our reach, and continue fostering the future of Web3.
$POLS on-chain B-day party
Calling all $POLS frens to come together with us on this festive day! Join us in celebrating $POLS 3rd Anniversary and be a part of our ongoing success story.
We've prepared a some excitements for you:
Token Raffle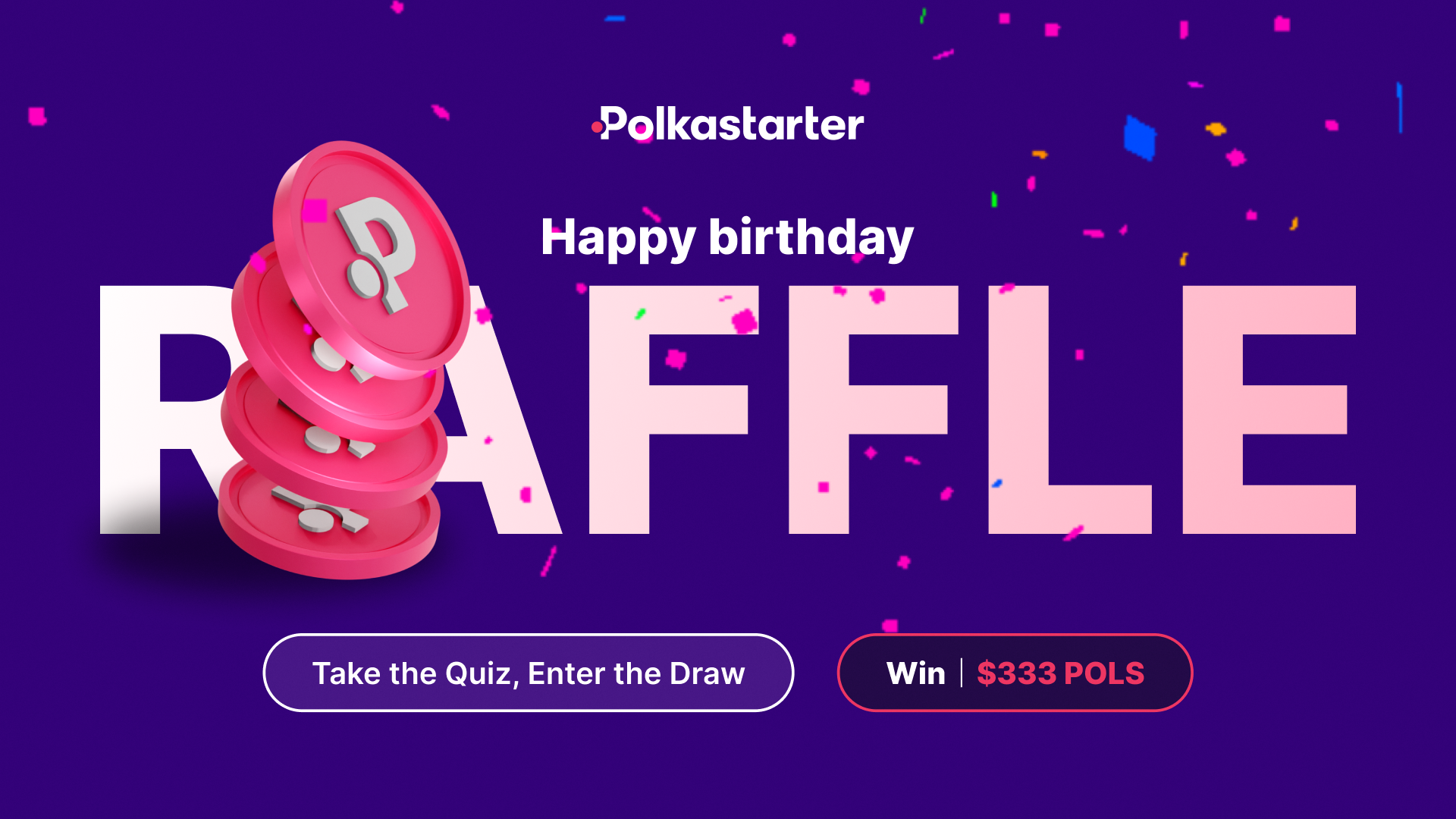 Take the $POLS quiz to join the $POLS B-day party raffle for a chance to be among 5 lucky winners who will bring home 333 $POLS each! The quest will be open for 72 hours. 5 of you will have 15 days to claim your rewards.
$POLS Supporter OATs

Got diamond hands? This one is for you! Having been hodling or staking at least 250 $POLS, or equivalent in ERC-20 or BEP-20 LPs makes you eligible for one of the loyalty OATs, depending on the duration.
In appreciation of our supporters, we created 3 exclusive OATs to be claimed before the end of 2023:
🟢 Perma Bull (2-3 years of supporting $POLS)
🔵 Diamond Hands (1-2 years of supporting $POLS)
🔴 Pro Hodler (up to 1 year of supporting $POLS)
The snapshot for these OATs was taken on September 29th, 00:00 UTC. Claim your OAT now on Galxe.

👀 These OATs will grant you access to platform utility rewards that we are actively developing to enhance your Polkastarter experience.

Thank you for being with us. Now, time to celebrate! 🎉
---
About Polkastarter
Polkastarter is the leading early-stage fundraising platform enabling Web3's most innovative projects to kick-start their journey and grow their communities. Polkastarter allows its users to make research-based decisions to participate in high-potential Public sales.
Polkastarter Blog - Latest Polkastarter News & Updates Newsletter
Join the newsletter to receive the latest updates in your inbox.
---