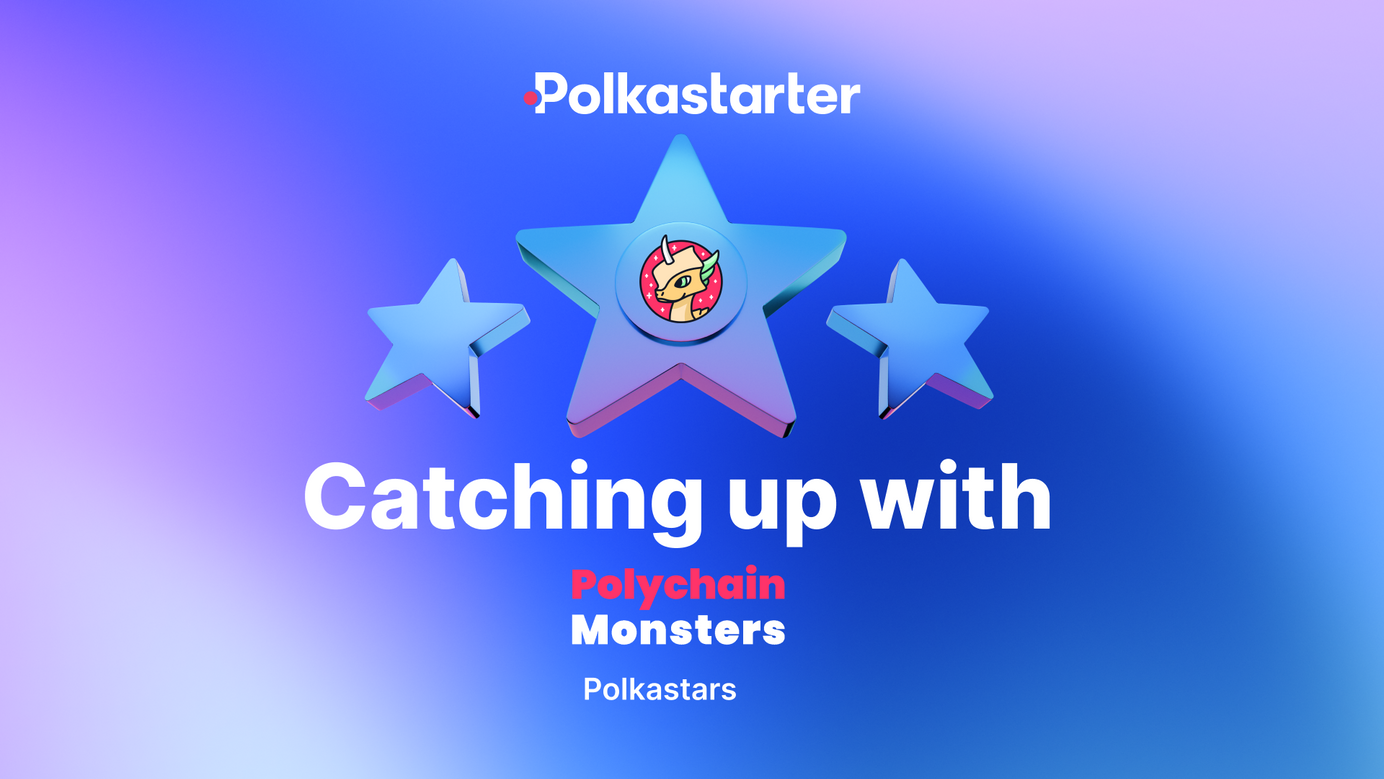 Catching up with the Polkastars: Polychain Monsters
Brand new play-to-earn games, staking, major partnerships and so much more from the magnificent Polyverse.
It's that time of the week again and we're back with another one of our Polkastars. Last time, we brought you up to speed with Exeedme, a blockchain-powered platform enabling new revenue streams for gamers. Exeedme is truly revolutionizing gaming and is already integrated with two of the most popular games - CS:GO and Call of Duty: Warzone. If you're a gamer and want to play-to-earn, you simply have to check out the platform.
As for today, we are just buzzing with excitement over our guest yet again. Coming from a truly mesmerizing world of stunning vivid landscapes, it's time to catch up with… Polychain Monsters!
Previously Polkamon, the Polychain Monsters team has created beautifully animated cross-chain NFTs with varying scarcity. In order to unpack one of these magnificent creatures, you will need to buy booster packs in $PMON, the Polychain Monsters native token. Once you've unpacked your very own little Monster, you can then use it to participate in play-to-earn (yep, play-to-earn is absolutely huge right now) on-chain games.

On top of that, you can also get in on some NFT staking action, a recent addition to Polychain Monsters' features. And there is so much more the team has achieved since their March IDO, where Polychain Monsters raised a total of 50 ETH from 400 participants. Talk about a good use of funds…
---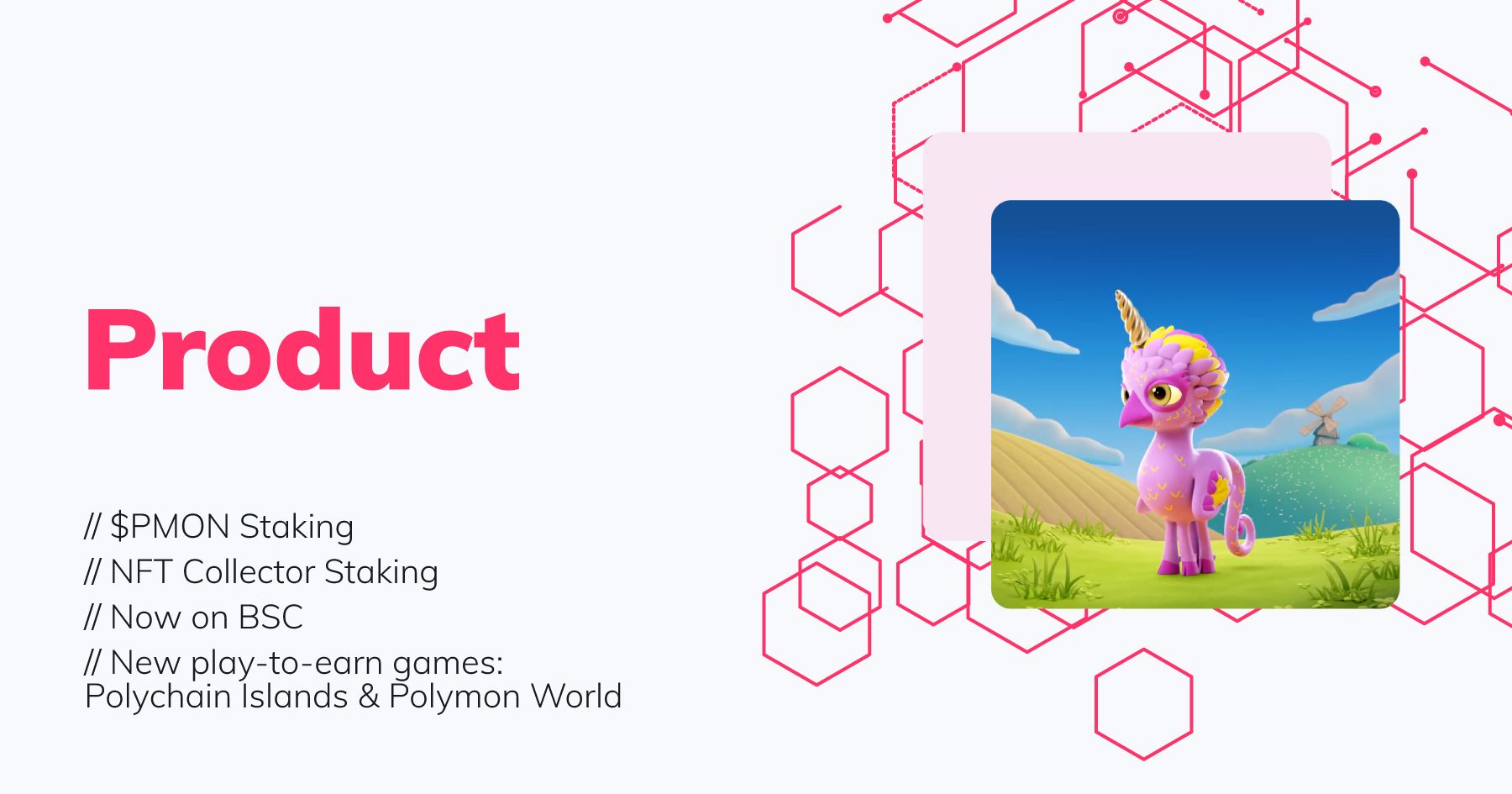 $PMON Staking is LIVE! You can now stake $PMON and receive additional tokens as a reward for each booster pack opening. Taking a hyper-deflationary approach to booster pack openings, Polychain Monsters' staking feature applies a new configuration to packs. Learn what the newest configuration entails and how to earn $PMON by staking here.
But wait, there is more and that's just the first staking update. A few weeks back, Polychain Monsters released NFT Collector Staking - a unique collect-to-earn approach to NFT staking. The feature allows for collectors to stake their collections and earn $PMON rewards based on their individual Collector Score. There is also a Challenge element to that to get you even more engaged.
A new integration, spearheaded by its very own Booster Opening Ceremony, is now live, allowing Polyverse dwellers to take advantage of Binance Smart Chain's low gas fees and fast speed to open packs. The launch additionally comes with fresh BSC-exclusive designs.
On the gaming end, Polychain Monsters has been delivering like no other with the announcement of an upcoming play-to-earn game. Taking place in the Polyverse, the Polychain Islands are yours to discover, featuring new ultra-rare Monsters and a flourishing in-game economy.

There is a second gaming announcement too - a 100% community-driven 3D multiplayer RPG again set in the Polyverse. Polymon World is also implementing a play-to-earn approach, where gamers can fight, trade and socialize with their own Polymon, as well as other players'. Bear in mind though - in order to win those fights, you should train your Polymon so it learns new attacks and becomes stronger by the day.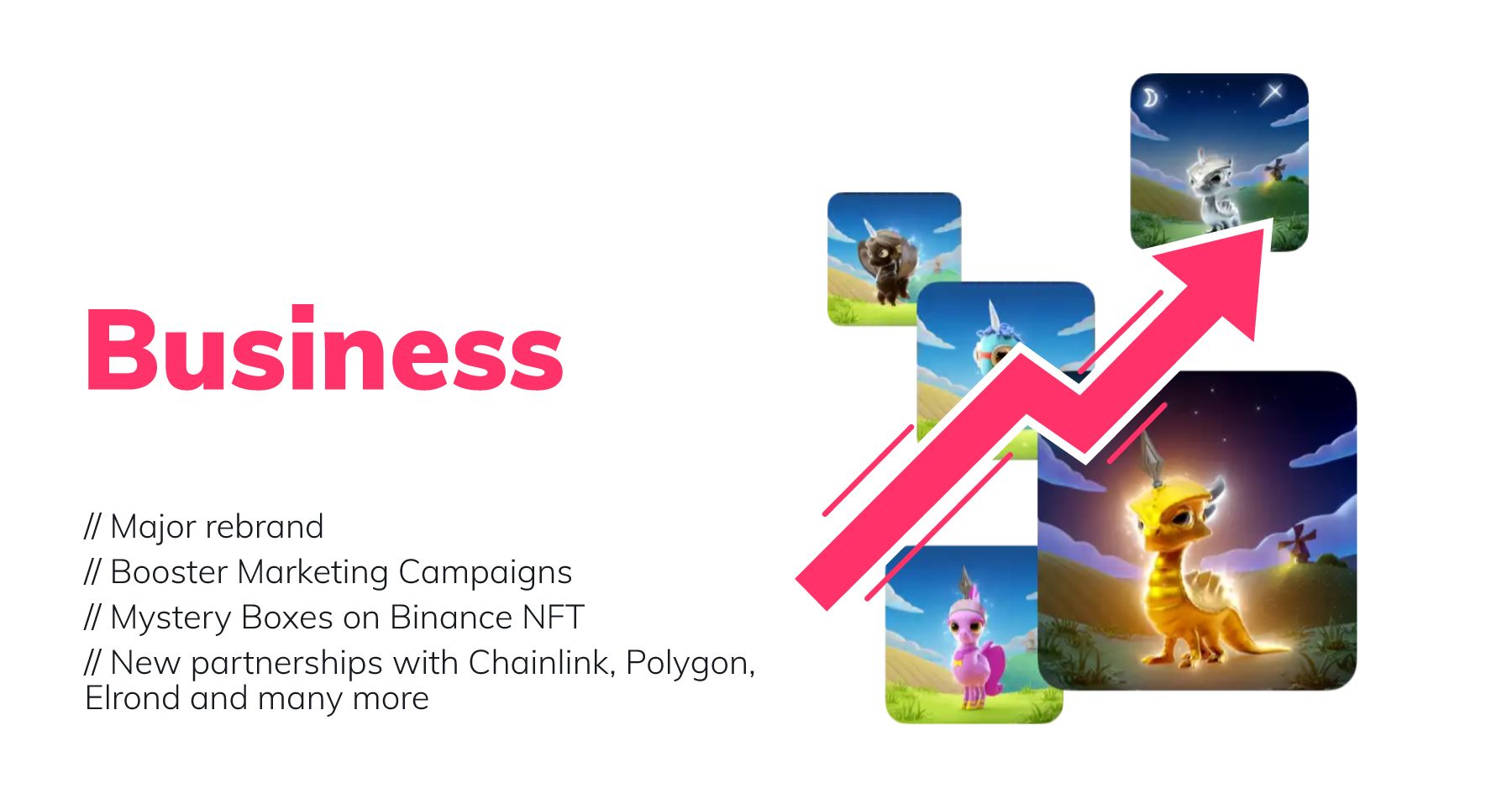 Probably the major piece of news here is Polychain Monsters' rebrand away from Polkamon to the current name. Already from the beginning of the project, the team had set out a mission to become a multi-chain digital collectibles and gaming ecosystem, something the previous name didn't quite reflect. Take a look at the rebranding announcement on the Monsters' blog for the complete picture.
Another important achievement for Polychain Monsters was the announcement of Booster Marketing Campaigns. Split in two main parts - Partnerships and Incubation, the campaigns aim to support promising new projects to reap the benefits of NFTs and the wider Monsters Polyverse.
The Incubation aspect has as its main goal to promote high-quality projects in the pre-TGE (Token Generating Event) phase. To achieve that, Polychain Monsters offers full marketing support, together with a special treasure hunt event with customized Monsters. The first Incubation Program is now live, featuring uprising play-to-earn NFT project MoonieNFT.

The Partnership aspect then takes over post-TGE and further expands projects' reach to achieve even more community growth and appreciation. Read here for more details on the Booster Marketing Campaigns.
Just earlier this month, Polychain Monsters made another huge splash by unveiling Polychain Monsters Mystery Boxes on the Binance NFT Marketplace. Each box contains a Binance Baby Egg, which contains one of the six newly-released Baby Polymons and an exclusive Binance Babydragon with a new unique, randomly-created property. How cool is that??? Oh yeah, and they also sold out the 25,000 boxes in a matter of seconds...
To go with the above, Polychain Monsters struck various new partnerships with the likes of Chainlink, Polygon, Elrond, SushiSwap, Tixl, PancakeSwap, Polkadex, YOP, MEME and Reef Finance. Lastly, the project's native token, $PMON, is now live on KuCoin, an event the team celebrated with a competition featuring a hefty rewards pool.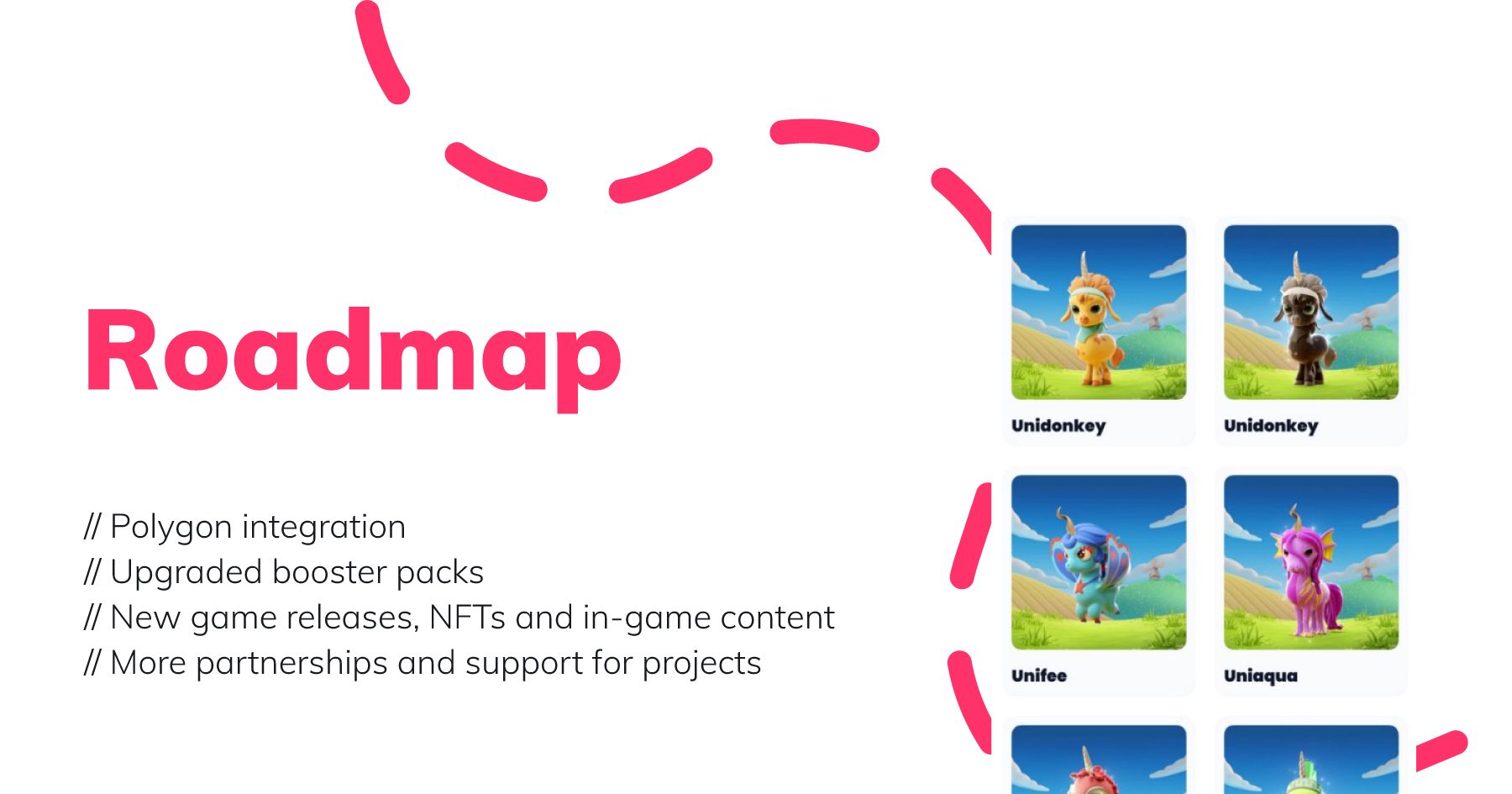 There are four main checkpoints for Polychain Monsters in the near-term. First - a Polygon integration. Very soon, the beautiful monsters will also be grazing Polygon, making them even more accessible than before.
Second, booster packs are primed for an upgrade - you will now be able to open packs with additional currencies.

Just above, we mentioned Polychain Monsters' announcement of Polymon World, the second play-to-earn Polyverse game, which will be community-driven. The team is hard at work developing the game and the Polymon World Alpha will be released before you know it. The fourth main checkpoint is Polychain Islands, which will be getting its own first-version-release within the next few months.

In lieu of the Booster Marketing Campaign initiative, Polychain Monsters is also planning on partnering with even more amazing projects in the space, as well as incubating the very best early-stage ones within the Polyverse ecosystem.

Overall, expect to additionally see the release of brand new Polymons, in-game content and additional NFTs that will further expand and grow the Polyverse. EXCITING TIMES AHEAD!
---
Okay, that was a lot... And there is a lot more in the works so better stay in the loop for all things Polyverse and Polychain Monsters. Here is how:
Twitter: https://twitter.com/polychainmon

Medium: https://medium.com/polychainmonsters

Discord: https://discord.com/invite/2JBNG9C3vz

Telegram: https://t.me/polychainmonsters
---
Connect with us and learn more about Polkastarter

Website | Twitter | Discord | Telegram | Instagram | Newsletter
Polkastarter Blog - Latest Polkastarter News & Updates Newsletter
Join the newsletter to receive the latest updates in your inbox.
---