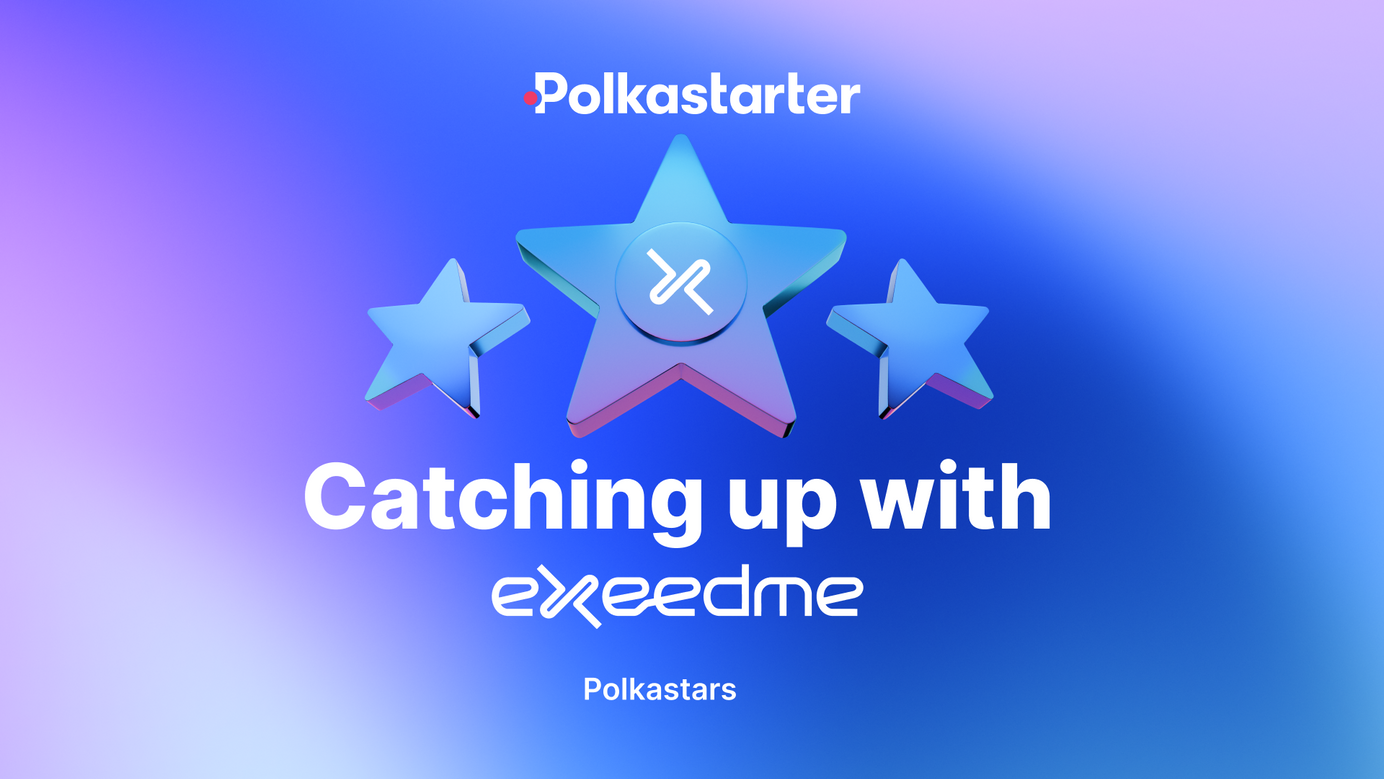 Catching up with the Polkastars: Exeedme
The blockchain-powered gaming platform allowing gamers to earn while playing.
Welcome to another catch-up with a HOT Polkastar, fresh off a major announcement. Last week, we touched base with Blockchain Cuties and today's Polkastar is operating in a rather similar domain. This time around, our Polkastar, coming to you from another undisclosed location (this is becoming a bit of a trend, isn't it...), offers something truly unique - a chance to play games and earn tokens or play-to-earn.
Presenting Exeedme, a revolution in gaming making every gamer's dream come true.
NFTs are a pretty hot commodity right now and with Exeedme, players have a chance to earn a few of those for themselves. Not only does Exeedme offer early adopters an opportunity to hold onto some premium NFTs for playing games they enjoy anyway, but they can also earn crypto through their domination of opponents on the ladder. Now ain't that something...
So how far has Exeedme gotten, and what can we expect from them in the future?
Product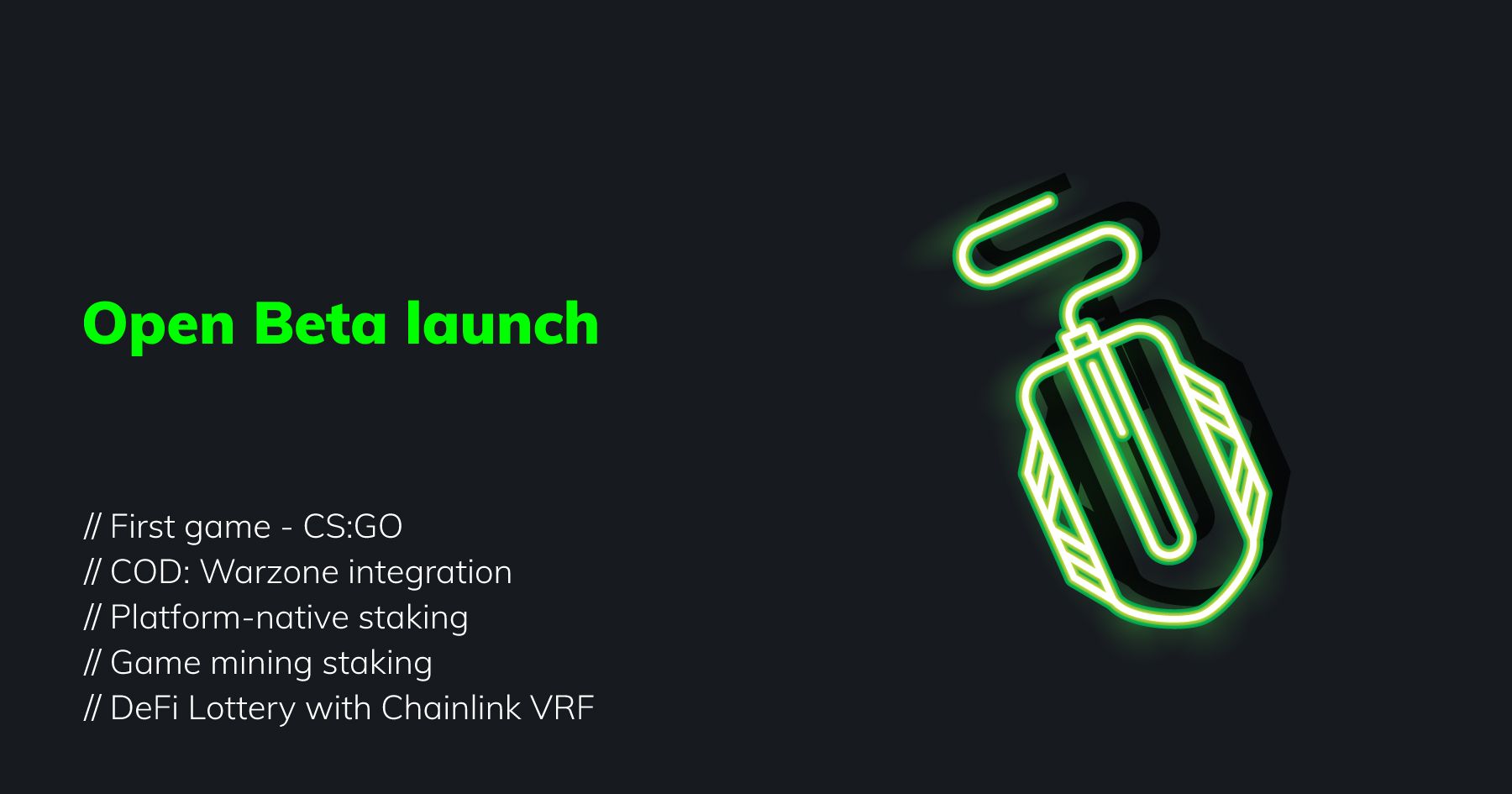 Exeedme gives gamers a chance to earn crypto and NFTs while they game. This approach in itself is pretty revolutionary. At the moment, all-digital gaming products come from companies that run those games. The gamer is at the mercy of the business to use those digital assets within their ecosystem. NFTs free the gamer from that burden, giving them complete control over their goods and allowing them to trade them outside the game's ecosystem. Exeedme hopes to get to the point of incorporating their NFT system into the games they provide on their platform. At the moment, however, the goal is to develop their XED token a bit more.
The platform has already entered open beta, and players are testing it out. The open beta platform allows for platform-native staking of the company's XED token, giving gamers that adopt early an edge in their contribution to the network. Game mining staking allows early adopters the chance of earning XED while at the same time helping the network develop. For gamers, the idea of making money while they play is exciting. It's something that a lot of people who spend their time gaming wish that they could do. XED seeks to realize this dream through the implementation of its blockchain-based gaming platform.
At the moment, the platform works with CS: GO AND Call of Duty: Warzone, with the latter announced just recently. The team has been hard at work looking for other integrations and we wouldn't be too surprised to see other announcements come in , in the not-so-distant future.

The idea of a fully-owned collectible is something exciting already. Ownership of digital assets should be the purvey of the user, not the issuing company, and Exeedme's new approach will likely change how gamers see gaming (and earning) in years to come. As a method of rewarding players for jumping into the open beta, the team has offered a DeFi lottery that operates under the Chainlink Verifiable Random Function (VRF) to ensure fairness. As more XED enters the ecosystem, gamers will start to see their rewards rise in value.
Business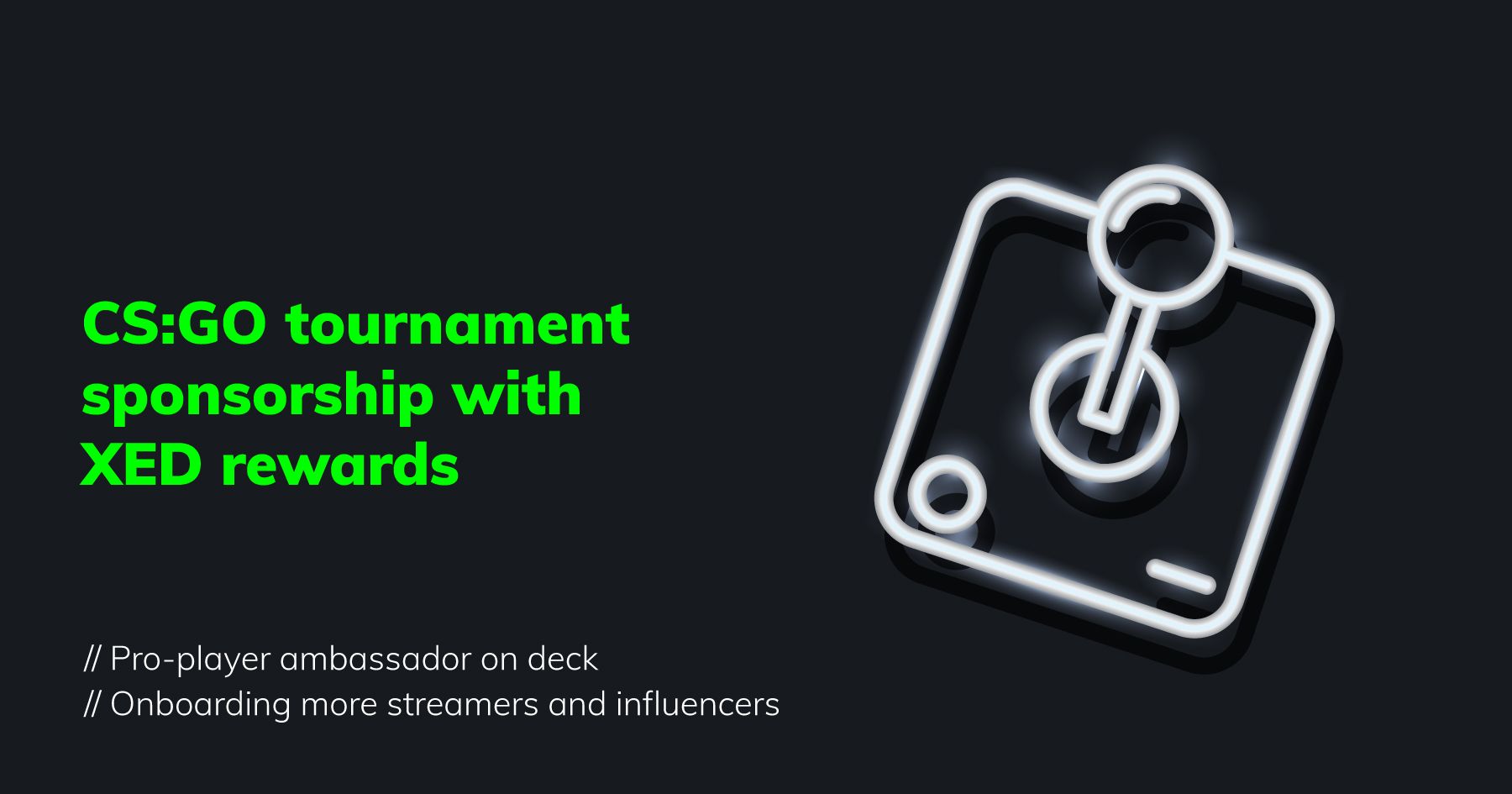 As they edge closer towards realizing their vision, Exeedme has taken significant steps towards that direction by securing  household CS:GO and COD  pro players and Streamers  as brand and platform ambassadors. To go with that, Exeedme has also been working on overdrive in continuing to build out their streamer and influencer partner base.
Additionally, Exeedme has already sponsored many in-platform tournaments and competition, having distributed more than $30K in prizes, including the weekly competitions being held with new prizes every week. Competitive gaming needs something like this to raise the stakes of competitions. For a long time, the companies running official tournaments have been cutting back on prize funding while asking for more from gamers. Exeedme hopes to change this paradigm and bring gamers something that will reward them for their skill in a tangible way. The XED token, alongside NFTs based around the player's favorite games, presents quite a draw for competitive gamers.
Exeedme is looking at bringing players into their ecosystem and getting them used to the game. They have had pretty high adoption numbers as gamers who understand the premise try to become early adopters. Currently, the platform's open beta is limited to CS:GO and Call of Duty: Warzone, but there are plans in development to branch out to other games. Multiplayer games like Fortnite and Minecraft, with massive player bases are the goal for the company in the short term. Over time, we may likely see many more games join the Exeedme platform and offer diversity to the offerings and the player base.
Roadmap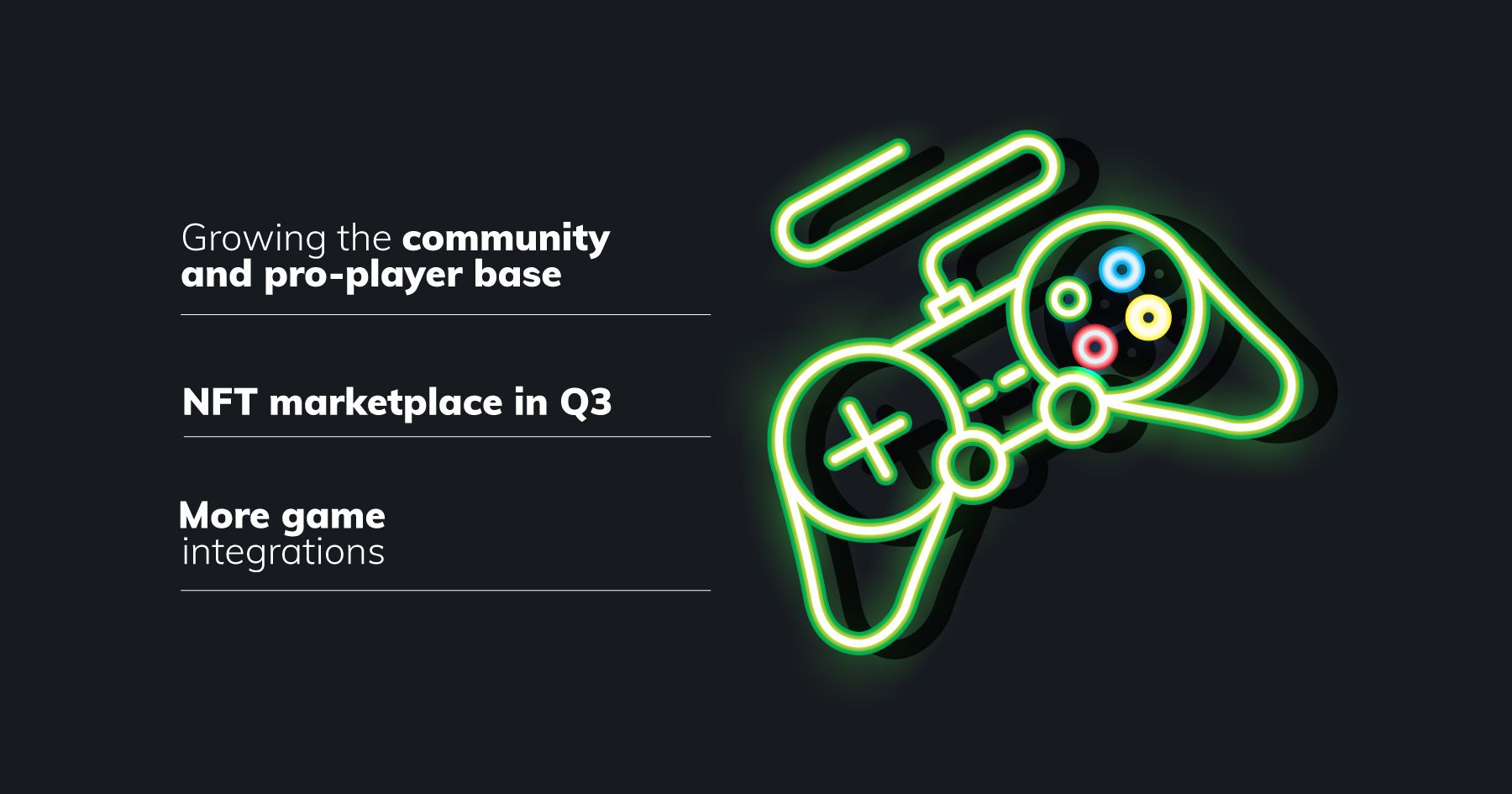 The overarching mission of Exeedme is to develop a competitive gaming circuit that can reward players for their skill and prowess. With a healthy competitive environment, players will value the XED tokens and seek to become the best on their regional ladder or even the global one. The exchange of value, in this sense, will see the XED token appreciate over time. However, settling on solely competitive games may limit the platform over the long term, and the company is also looking at non-competitive gaming as additions at a later time.
CS: GO and COD Warzone are the company's main focus in the open beta. Even so, they are keeping options available for other potential additions to the platform. Collectible Digital Card Games, for example, provide an untapped market that the company can capitalize on in its long-term offerings. At the moment, however, Exeedme is looking at how the CS:GO and COD community embraces the platform and how it can use those lessons in the future when it expands out to other games and, in the future, to their NFT Marketplace.
---
How to stay in touch with Exeedme and up to date with new additions to the platform?
Their Twitter is an excellent place to start. The company also has an Instagram that you could check out, so you don't miss any new Alpha and other updates.
---
Connect with us and learn more about Polkastarter
Website | Twitter | Discord | Telegram | Instagram | Newsletter
Polkastarter Blog - Latest Polkastarter News & Updates Newsletter
Join the newsletter to receive the latest updates in your inbox.
---