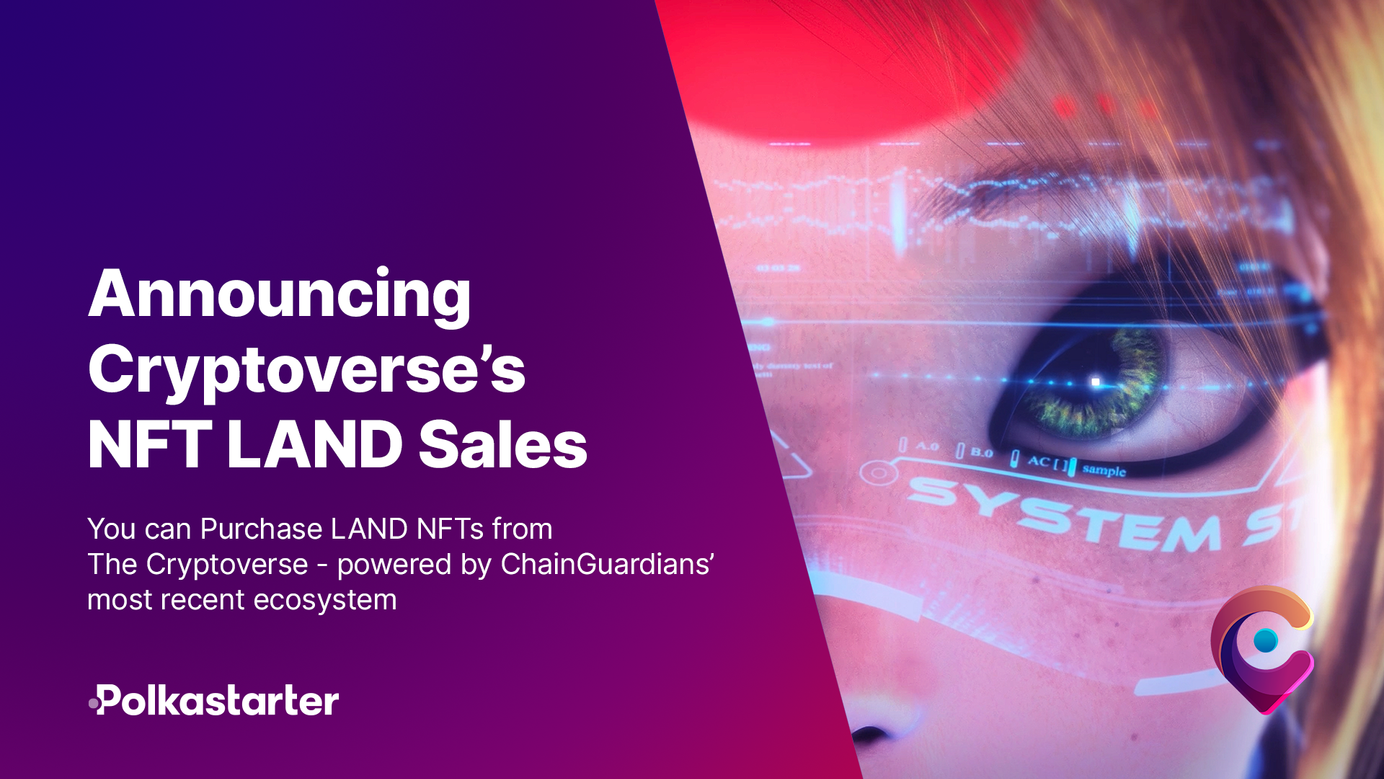 Announcing Cryptoverse's NFT Land Sales
You can Purchase LAND NFTs from The Cryptoverse - powered by ChainGuardians' most recent ecosystem

The whole crypto gaming and Metaverse space went parabolic after Meta's announcement in late 2021. Projects that offered virtual land gained a lot of attention. We also saw how much you could do with a piece of digital land - you can host events, design it or simply rent it out. If you want to catch up with the crypto space and learn the terminology first, check out this article.
You've been asking to buy NFTs on Polkastarter for a long time, and now you finally can! Our NFT sales platform is live. You can allocate capital to different estate sizes of virtual land and then go to the project's site to claim your preferred zone.
We are so happy to announce that our first NFT sale will be done in collaboration with Cryptoverse - a metaverse of everything underpinned by the existing ChainGuardians ecosystem.

We will be doing an NFT land sale for Cryptoverse. You should be familiar with ChainGuardians by now. They launched on Polkastarter back in 2021 and became one of our most successful projects. If you want to learn more about ChainGuardians, this article is for you.

What's The Cryptoverse?

Cryptoverse is a 3D Metaverse that's part of the ChainGuardians ecosystem. It empowers users to create, own and monetize different experiences using ChainGuardians' native token, $CGG. The virtual space within the Cryptoverse can be bought, rented or sold as an NFT, called LAND.
Users can verify the ownership of their land on the Ethereum blockchain. While the gas fees can be challenging, Cryptoverse chose ETH due to its security and reliability. But that doesn't mean that the NFTs will be limited to the Ethereum blockchain. The Cryptoverse is the first Metaverse project that's working towards being multi-chain.

What do you need to know about the Cryptoverse NFT sale?
Cryptoverse will launch 6 different estate offerings:
EPIC
GIANT
LARGE
MEDIUM
SMALL
SINGLE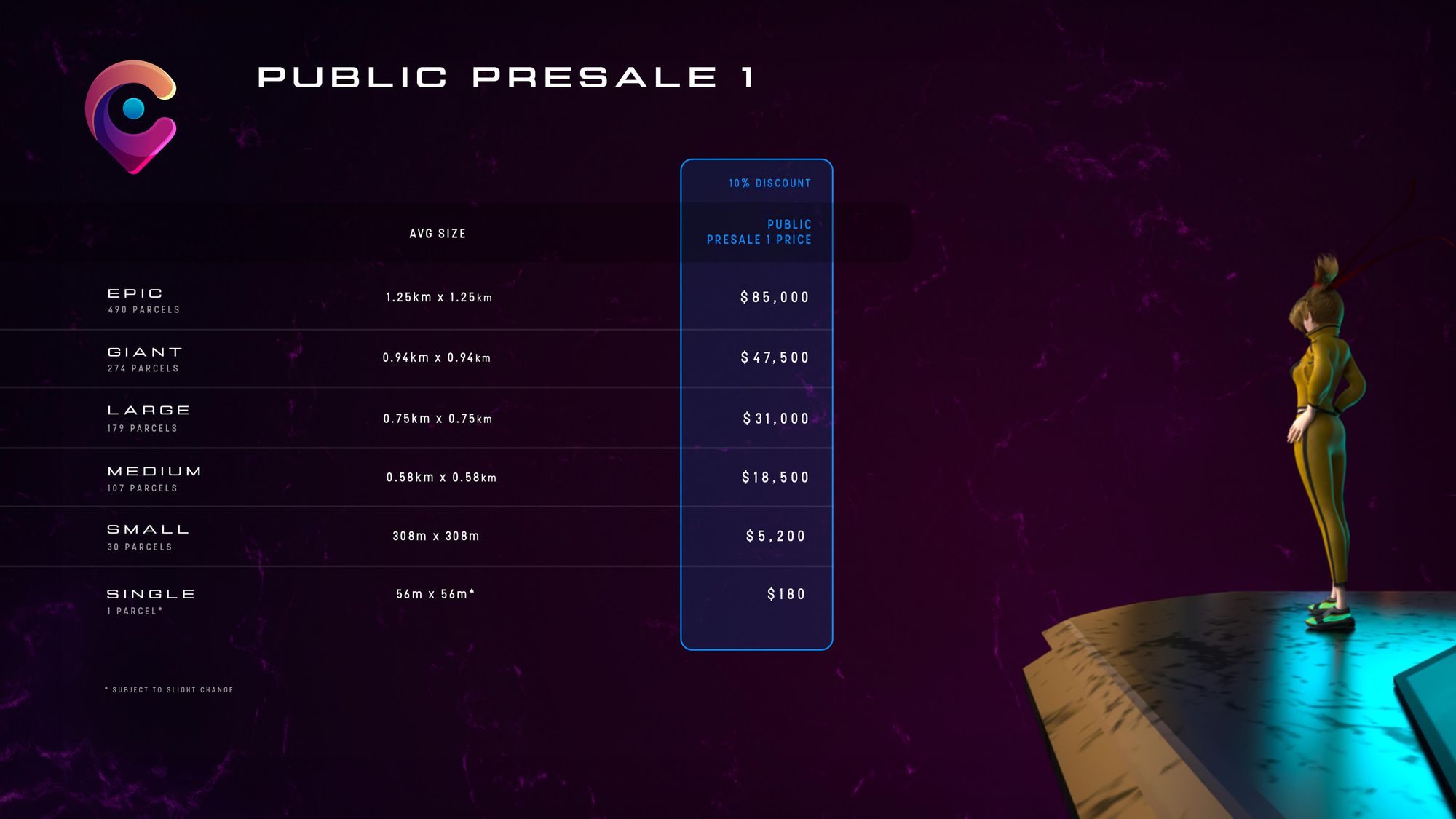 This sale is going to be slightly different from most NFT land sales. You won't be buying individual plots of LAND, rather you'll be purchasing Estates with one or more parcels (the average size of an individual parcel is 56mx56m).
Your estate will be randomly located on one of the eight territories on Cryptoverse's map:
The Hub - The center of Cryptoverse where you can find the ChainGuardians head office. It would be the highest traffic area in this Metaverse allowing you to meet with new users.

Game & Entertainment - In this zone, you can enjoy many digital adventures from playing different games to signing in karaoke clubs.

Education - you'll find different universities and knowledge centers where you can get educated on various subjects.

High Culture - these are three floating islands that will rotate and be above the Hub. Here, you'll find exclusive art shows, music and entertainment events.

Business - the business and financial center of the Cryptoverse. You can meet with different business and company leaders.

Underworld - a place where you'll find extraordinary experiences, some of which would be not-safe-for-work (NSFW.)

Founderland - the primary residency of the founders of the Cryptoverse projects. It would be a desirable location to hold real estate. Access controlled.

Kolland - this would be the media center of the Cryptoverse. You can meet up with different influencers and key opinion leaders here. Access controlled.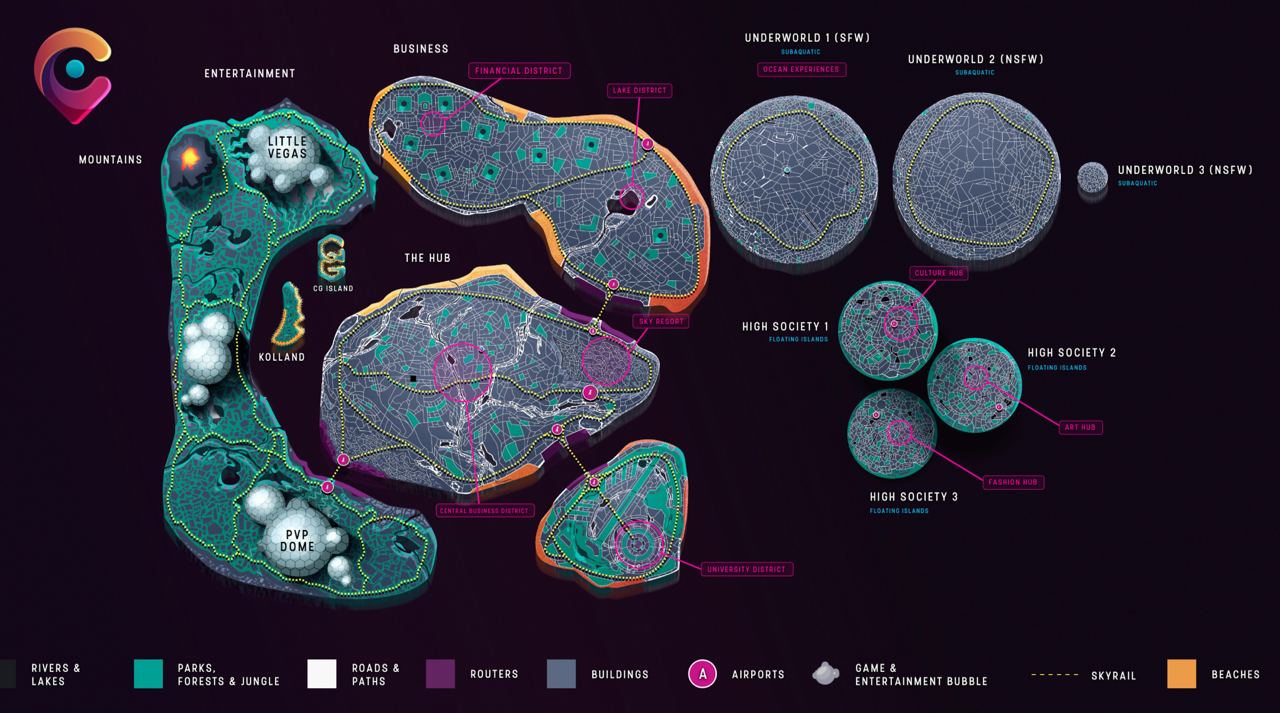 The sale will start on March 8th, 2022 and will be open to everyone.
In the application process to join the allowlist, you can choose your desired estate offerings. Before the live land sale, you'll need to prepare your wallet with the correct funds for the allocation.
You won't be able to choose the exact location of the land at the time of purchase. That would happen later when you mint your allocation on Cryptoverse's platform - here you would be able to select the Zone of your choice.
We have other good news for you - if you're a POLS holder, you'll get priority, so you'd be the first ones to have access to the sale.
The NFT land sales will work in three stages:
It will first open exclusively for POLS holders
Then, those without POLS who applied can participate
And finally, it will open for anyone to join if land is still available
Here's what the sale will look like:
It will be open for applications.
The allowlisted users can allocate funds for the estate size they selected.
They will mint their NFT land on Cryptoverse's site.
Simple enough, right?If you want to learn more about Cryptoverse and its future plans, check out its site.

About Cryptoverse

The Cryptoverse is an immersive 3D virtual world built in Unreal 5 which is underpinned by blockchain technology. Within the Cryptoverse, users will be empowered to create, own LAND, govern and monetize experiences using $CGG, the token which also underpins the ChainGuardians and ChainBoost ecosystem.
To learn more about Cryptoverse, check out the following links: