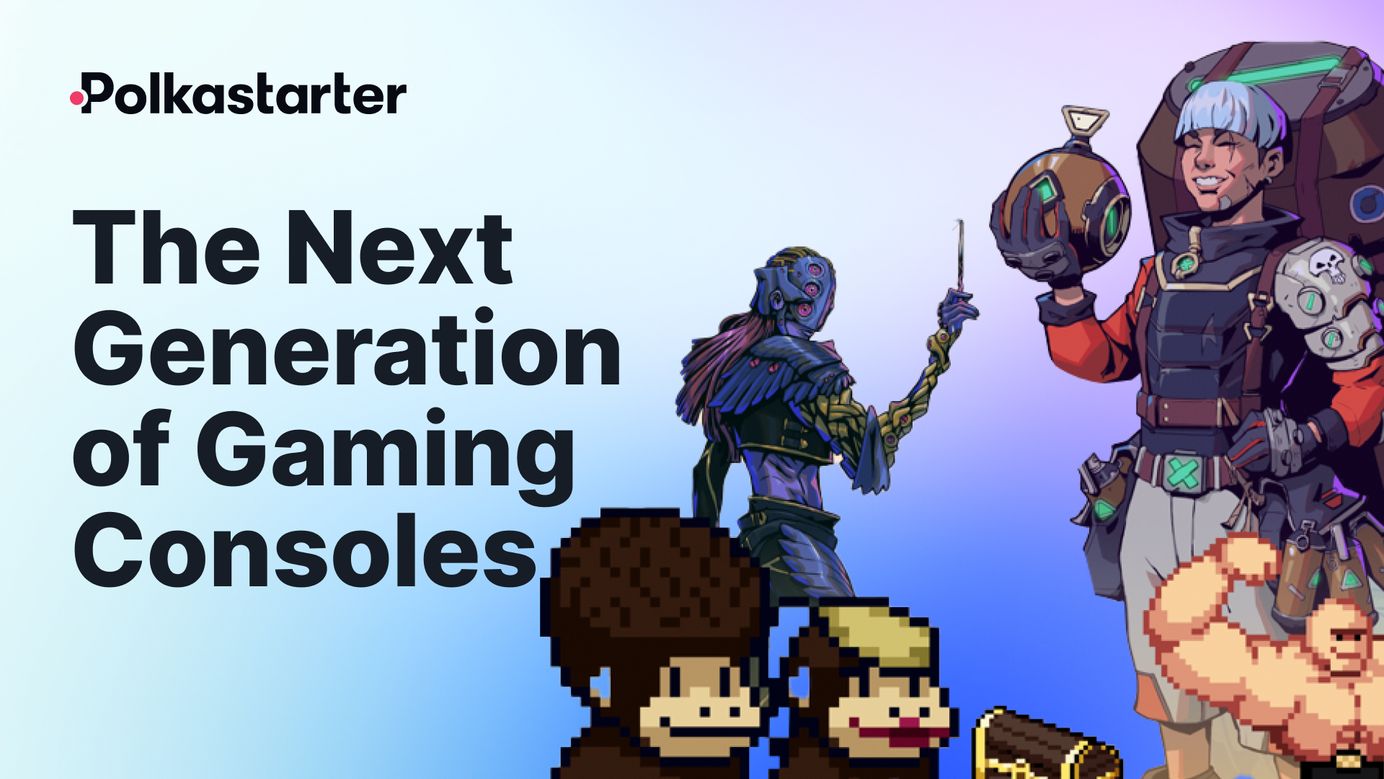 The Next Generation of Gaming Consoles
From Atari to Web3 Gaming. What comes next?
When you hear the phrase "gaming console," the mind veers off to the hardware that's defined generation after generation in the past 30 years.

What if we told you that the future of gaming consoles is not so much about the console but a blockchain-based ecosystem and economy that allows players, to reclaim ownership? Let's investigate.
Traditional gaming consoles
Gaming companies like Atari, Sega, Nintendo, Sony and Microsoft made gaming available to the masses and through consoles were able to create their own distinct universes for players to explore and live on.
To say that gaming is ready for the next chapter in its evolution is owed to the rich history of these predecessors. Let's use Nintendo as an example! The Japanese company created its own games, such as Super Mario, and had millions of people falling in love with its storyline, characters, and all the game's assets.

Fast forward to today, we can look at these traditional console games and acknowledge the linear storyline and the slight character development.
Gaming Immersive Universes
The metaverse's impact on gaming goes well beyond the console in each traditional form. Web3 gaming is about immersive universes with rich narratives, character exploration, and the ability to transfer utility. Players are not only incentivized to invest time in the game but comforted by the fact nothing they achieve is lost.
In-game purchases are transferable to other games within the universe, skins, weapons, and upgrades are owned as NFTs and can be resold on marketplaces, and the entire gaming experience is way more immersive than before.
What is TreasureDao Bringing to Web3 Gaming
Often described as a "decentralized Nintendo" for the metaverse, Treasure is a decentralized video game console that connects games and communities through imagination, $MAGIC, and NFTs. This is an apt example of the next generation of gaming consoles.
The console refers to the core building blocks, in-house games, games from other developers, and a marketplace that sits at the center of the ecosystem where players can trade assets from each game.

In TreasureDAO console, community members shape the game's narrative and build out the worlds they want their story to unfold.
Every action in this gaming universe is powered by Treasure's native currency, $MAGIC. The different segments of this economy communicate together to create a seamless ecosystem.

By buying and staking $MAGIC is that you don't just own just your in-game assets, you own part of the metaverse you're playing in and have a say in its governance, evolution, and progress. Your ownership has a deeper meaning behind it!
$MAGIC
The Treasure ecosystem's cryptocurrency, $MAGIC, acts as a cross-metaverse medium of exchange within the common economic layer.

By playing Bridgeworld, one of Treasure's hallmark products, and other game cartridges, players can acquire and use MAGIC. Holders can govern the broader Treasure environment by staking MAGIC.
Treasures as resources
Treasures (NFTs) are a set of economic resources shared across metaverses. Each NFT has a distinctive story that will be shared with other game cartridges, supporting the interoperability idea that NFTs can be shared throughout metaverses.

Upcoming event
This week's Poolside with Polkastarter podcast will see us sit down with John Patten from TreasureDao, to talk about the next generation of gaming consoles.
🎧 Join us on Twitter Spaces.