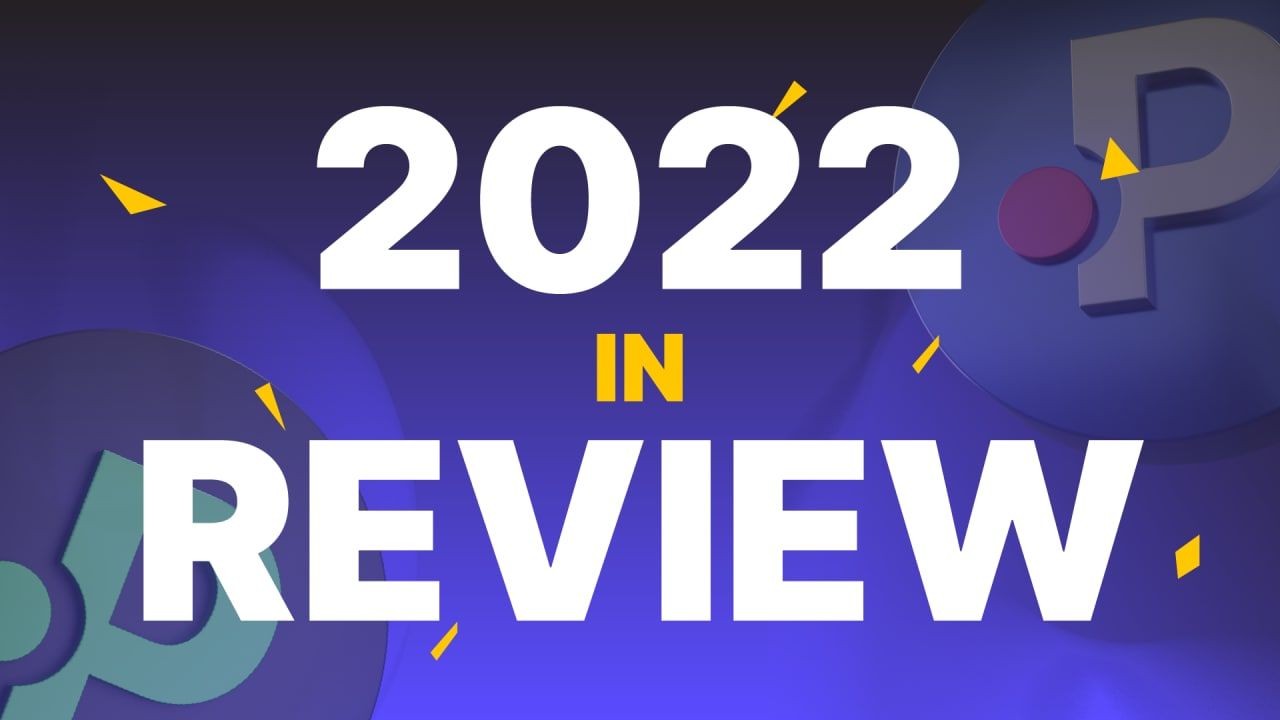 Polkastarter 2022 in Review
What a year 2022 has been for Polkastarter 🎉 🙌
Through ups and downs, bumps in the road, and unforeseen challenges, we managed to stay the course and get sh*t done! How did we do that? With your support, help, and push - Thank you to everyone who became a part of the journey!

Let's quickly look back at what you propelled us to achieve.
$POLS Ecosystem
POLS got listed on Kraken, which means we're now listed in all of three major exchanges: Binance, Coinbase and Kraken.
Polkastarter platform reached +400K monthly visits during 2022.

Through our journey, we advised more than 100 Web3 projects.

During the last 12 months, we focused on bringing you the best content possible to keep the community both engaged and informed with 115 articles published.

Partnered with Poolside Accelerator
We joined forces with Poolside Accelerator to empower Web3 founders to build, launch and scale their projects through a 12-week acceleration program.

For a more detailed look at the Accelerator make sure you keep an eye here.

Poolside Hub in Lisbon is coming
At a time where remote work rules the world, physical contact and interactions have never been more valuable.

What did we decide to do about that? Create a 12,000 square feet space with 5 coworking rooms, 3 event spaces, 2 restaurant areas and 2 terraces where the Web3 community can connect and launch ideas. The official launch will take place in 2023 but most of the work has been done this year.
Podcast
We hosted 25 podcast episodes featuring some of the most intriguing, influential and knowledgeable people in the Web3 space. You can binge-listen to the episodes on the Spotify Poolside channel during the holidays
The new website went live to serve a community that's passionate and thirsty for good quality content around Web3 gaming.
Polkastarter Gaming launched the inaugural GAM3 Awards to recognise the best Web3 games across 16 categories. Spoiler alert: with +200K votes and +220K views, the event was a massive success, and we'll be doing it every year. Recap the ceremony here.

Watch our 2022 in Review video below:

And again, thanks to everyone who has worked to make that long list possible. Watch out, 2023 😈 We're coming back strong, full of energy, ideas and motivation to make the 2022 achievement list look like a post-it note.

That's all, folks! Merry Christmas to everyone and a happy New Year!

About Polkastarter
Polkastarter is the leading decentralized fundraising platform enabling crypto's most innovative projects to kick-start their journey and grow their communities. Polkastarter allows its users to make research-based decisions to participate in high-potential IDOs, NFT sales, and Gaming projects.

Polkastarter aims to be a multi-chain platform. Currently, users can participate in IDOs and NFT sales on Ethereum, BNB Chain, Polygon, Celo, and Avalanche, with many more to come.
Website | Twitter | Discord | Telegram | Instagram | Newsletter | YouTube | Poolside
Polkastarter Blog - Latest Polkastarter News & Updates Newsletter
Join the newsletter to receive the latest updates in your inbox.
---