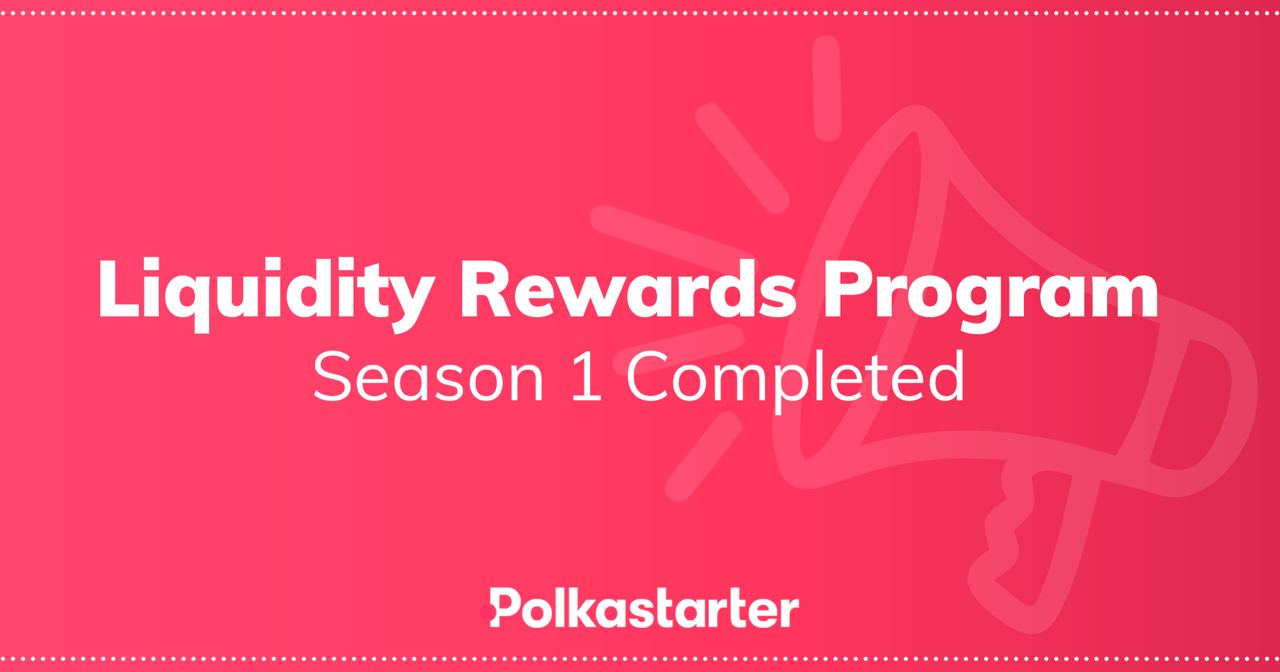 Polkastarter Liquidity Rewards Program Season 1 Completed
Capping off our LP programs on Uniswap and PancakeSwap as we prepare for Season 2.
This week, we are wrapping up our Liquidity Rewards Program on the two decentralized exchanges we were giving out rewards on - Uniswap and PancakeSwap. Since their introduction, the LP Rewards Programs were continuously adapted and improved to provide a better experience and higher rewards for all LPs.
For Uniswap, the Liquidity Rewards Program had been running since the end of last year and turned out to be a great success. $POLS trading volume on Uniswap multiplied manifold during the year and daily liquidity has remained stable throughout. On top of that, the total $POLS trading volume went well above $1 billion for the duration of the LP Program.

For PancakeSwap, the Liquidity Rewards Program kicked off in May and also attracted a high number of LPs, resulting in a stable liquidity availability throughout.

Here is the complete breakdown of the Polkastarter Liquidity Rewards Program:
Over 600,000 of $POLS in total rewards to LPs across Uniswap and Pancake
Over $4 million in rewards and fees for LPs across Uniswap and Pancake
$35 million peak daily trading volume
$15 million peak available liquidity
A huge thank you to all LPs across both Uniswap and PancakeSwap!! If you haven't yet received your rewards, please do get in touch with us.
---
About Polkastarter
Polkastarter is the fully decentralized protocol for launching new ideas. Our curation process and industry access enable us to offer the best new projects in blockchain and digital assets. With Polkastarter, decentralized projects can raise awareness, build a loyal community, and receive long-term support. Users of the platform will be able to participate in a secure and compliant environment, and use assets both in and beyond the current ERC20 standard, namely BNB and Polygon (MATIC) tokens.
---
Connect with us and learn more about Polkastarter
Website | Twitter | Discord | Telegram | Instagram | Newsletter

Polkastarter Blog - Latest Polkastarter News & Updates Newsletter
Join the newsletter to receive the latest updates in your inbox.
---