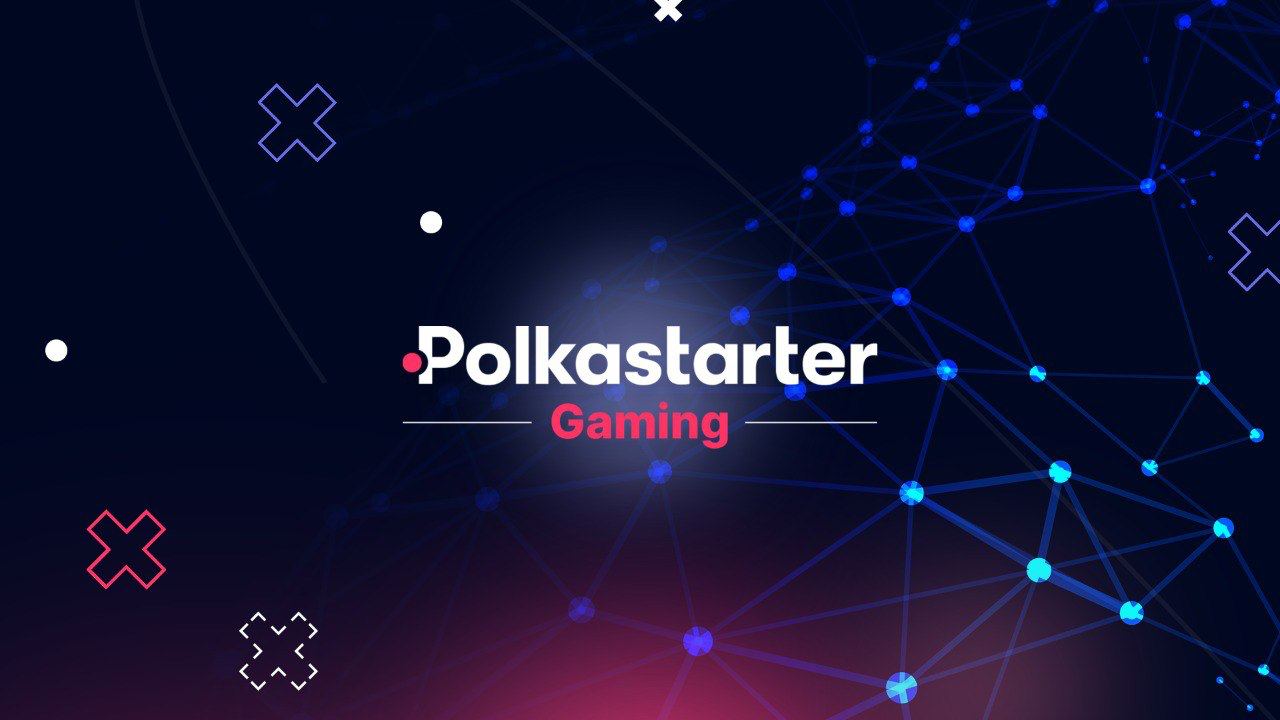 Introducing Polkastarter Gaming
A fun-packed series of activities, including auctions, product releases and business initiatives dedicated to gaming and blockchain's increasing effect on the trajectory of the gaming industry.

Alright, buckle up, because things are about to get ROWDY.

We proudly announce… POLKASTARTER GAMING!

Polkastarter Gaming is a fun-packed series of activities, including auctions, product releases and business initiatives dedicated to gaming and blockchain's increasing effect on the trajectory of the gaming industry.
As you may or may not know, gaming is currently in the middle of a Renaissance, owed largely to the advent of new user-focused features brought about by blockchain technology and the door-opening opportunities of GameFi and the Metaverse.
Play-to-earn is introducing a paradigm shift in the space, enabling millions across the globe to have fun while playing their favorite games, while also rewarding them for their time and attention. To go with that, NFTs have also penetrated gaming and caused massive waves all around. The Metaverse, with its massive overarching impact on virtually anything we do in our day-to-day, is getting closer and closer to becoming a reality, as we enter an epoch of a new land grab craze, this time around not in the physical, but in the digital realm.
At Polkstarter, we have been constantly monitoring trends, analyzing data and learning new things, in order to provide our users with optimal access to the best upcoming opportunities in the industry. Polkastarter Gaming will now bring those to life and let you in on everything going on.
All in all, at Polkastarter we firmly believe that we are starting to see yet another far-encompassing use case of crypto take a life of its own before our very eyes - and that is why we want to take you on a journey to explore the evolution of gaming, solve its riddles and be in the know of everything happening in and around the space.
Polkastarter Gaming will bring together gaming and blockchain enthusiasts from all corners of the globe, both newcomers and seasoned veterans alike. We will be joined by the industry's brightest minds, most successful projects and of course, the whole of the Polkastarter Community.
Here is everything we've got planned out:
$2 Million Fund to Support New Gaming Projects
Polkastarter has innovation at its core and we'll be putting our money where our mouth is. For that, the Polkastarter Gaming announcement is also accompanied by the launch of a $2 million fund to support up and coming gaming projects and exceptional, future-focused founders. We want to help all gaming-related initiatives, including new NFT concepts, Metaverse-focused ones, GameFi and play-to-earn.

Polkastarter Gaming Guild (PGG)
Show off your belonging to the rest of the community by joining the Polkastarter Gaming Guild, member benefits included. PGG is an all-encompassing initiative to build out a vibrant community of play-to-earn gamers, with the inclusion of various perks under the form of scholarships, NFTs and other tools to make your journey into the Metaverse a whole lot more smooth and enjoyable.

Doubling Down on Gaming IDOs
Polkastarter Gaming is all about gaming and our IDO calendar is PACKED with innovative gaming-related concepts thirsting to grow their respective communities and attract new backers. Whether it is new play-to-earn and GameFi models, Metaverse concepts or NFT-related shenanigans, our gaming IDOs are bound to incite the highest of interests.

Keep an eye out on our socials and be the first one to find out about upcoming IDOs and Whitelist lotteries. You can also join our AMAs with projects on Telegram, ask your questions and get a chance to win GUARANTEED Whitelist spots to their IDOs.

Talks with Gaming Heavyweights
We are also launching a brand new SPLASHY series where blockchain and gaming heavyweights will come together to discuss the current state of affairs and the direction in which the space is going. Expect to see some of your favorite names take it to the rendezvous point and give you alpha like you've never seen before. The end result? You becoming a fully certified Metaverse and GameFi PhD and digital land realtor.

Dedicated Gaming Section on the Polkastarter Website
I mean, did you expect anything else? In honor of Polkastarter Gaming, there will be a brand new Gaming section grazing our website, where you can find all kinds of useful materials around blockchain, gaming and the Metaverse to get you prepared for everything that's looming over the horizon.

Metaverse, land and NFT sales
The Metaverse is coming and there is no stopping it, the digital and real world are about to collide and those who resist this change are likely ngmi. Polkastarter Gaming will take you on a deep descent down into the Metaverse, opening once-in-a-lifetime opportunities to explore its most exquisite plots of land and NFT characters. You better get your bags ready, because Metaverse property is in high demand and by no means easily accessible.

Let the games begin...
Connect with us and learn more about Polkastarter
Website | Twitter | Discord | Telegram | Instagram | Newsletter
Polkastarter Blog - Latest Polkastarter News & Updates Newsletter
Join the newsletter to receive the latest updates in your inbox.
---