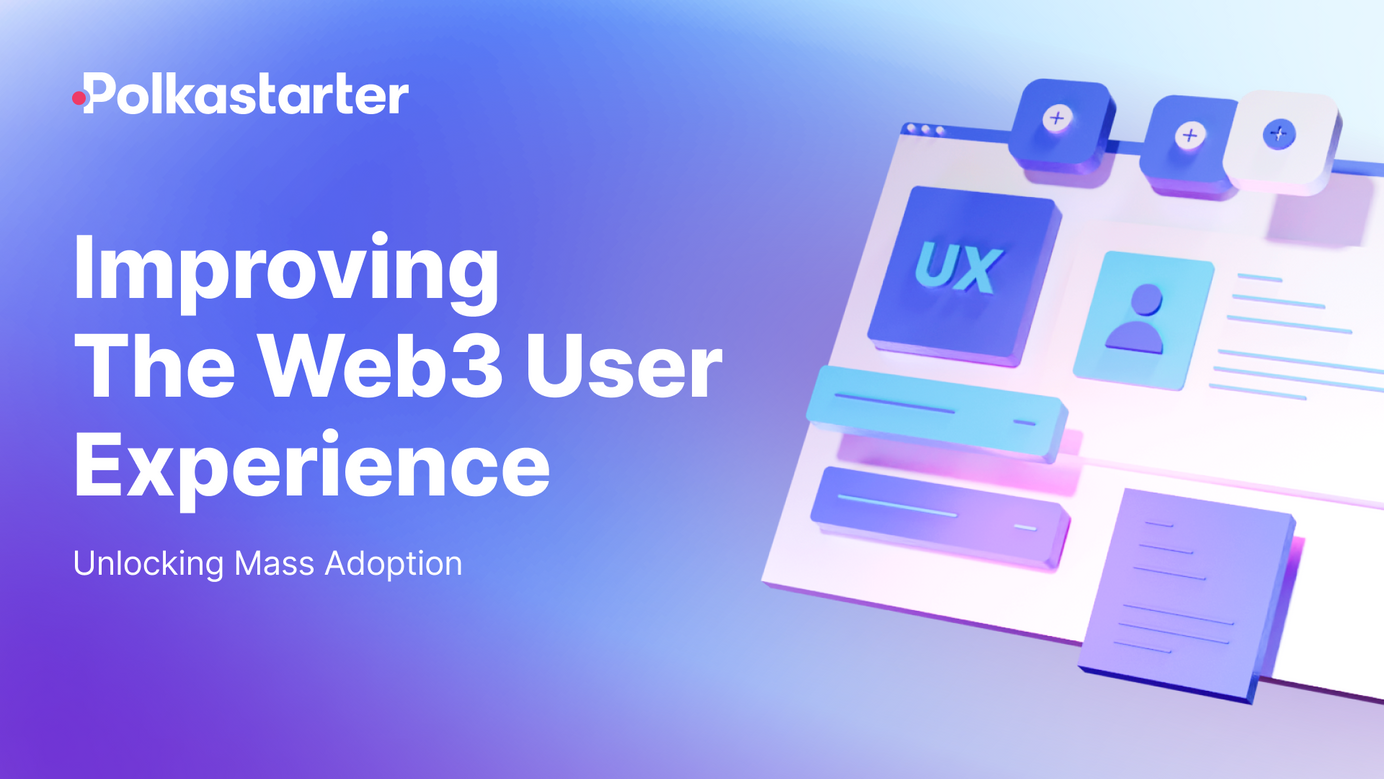 Improving The Web3 User Experience: Unlocking Mass Adoption
What can we do to help?
We live in an era of revolutionary technology and unparalleled change. The third generation of the Internet is well underway and we're already seeing the birth of the web3 creator economy and how the technology is affecting a wide range of industries such as the travel industry.
While nobody can deny the impact and potential of web3 technology, there's a lot to be said about design and user experience. For lack of a better term, Web3 user experience is still clunky. This isn't surprising, considering where the technology is in its maturity curve.
It's still early days for web3 and if we use the past as our guide, it will take some time to reach a desirable level of UI/UX design. The Internet we use and so dearly love these days went through its own tribes and tribulations in its early days. All you have to do is go back and look at 1990 website design and you quickly understand that design around a new breed of technology takes time to develop.
What you'll also understand and appreciate if you study the user experience evolution, is its correlation to adoption. Great design is a decisive factor in technology adoption and web3 is no different. The moment UI/UX design starts serving users to a high standard, adoption numbers will soar through the roof.
Today, we'll explore ways of improving the web3 user experience, to expedite the adoption of the technology.
Good design: The key to Web3 adoption
When designing for Web3, there are things we need to keep in mind. The latest iteration of the Internet is not mainstream yet, and design can be a powerful tool in achieving that. Here are some ideas to consider.
Inclusive design as a learning tool
To the masses, Web3 is still a cult-like ecosystem with its own language and particularities. To assume that people know about it or will pick it up along the way is a huge oversight. Design should be inclusive, and educate users along the way.
Whether it's tooltips, videos, or guidance text, design should be an onboarding tool, helping people familiarize themselves with terminology, best practices and functionality.
Emitting an air of trust
Fear of the unknown is a real thing and in order to get people to use a new technology, you need to make them trust it. How do you build trust through design? Design with all genders, races and age groups in mind, creating familiar reference points. People are more likely to trust something new if it resembles something they already know and use, rather than something they see for the first time.
Asking users to create, connect and use their crypto wallet might be intimidating. Using colors, typography and a workflow they recognise might help ease the transition. Great design uses familiarity as a foundation to build on. It respects existing principles and doesn't aim to delete and create from scratch but rather refine, reinvent and reimagine.
Benefits over features
This isn't a novel idea or a groundbreaking principle. Benefits over features is a user experience staple and web3 is no exception. Let us give you an example to contextualize what we mean.
Below you can see one of Apple's most iconic ads came in the early days of the iPod.
The ad could have very well advertised the storage capacity of the iPod, but what does 16GB, 32 GB or 100 GB mean to the end user? Nothing. What the user cares about is the benefits they will derive from the device. This is a great example of benefits over features.
Applying the same principle in web3 can offset the lack of technical knowledge on the space. If you let people know what they can do with the technology to enhance their life rather than ponder what features mean and how they work, you're on the right track.
Closing remarks
One of the brightest minds of our time, former Apple CEO Steve Jobs famously said the following:
"You've got to start with the customer experience and work backwards to the technology. You can't start with the technology and try to figure out where you're going to sell it."
Jobs might not be around to prophesize and contribute to the evolution of the web3 user experience but his words are as true and applicable as ever.
To learn more on the topic, be sure to tune in to our Poolside with Polkastarter podcast episode with Georgia Rakusen from User Research DAO. Here are a few words from Georgia.
"UX in Web3 is not just where the buttons and words are but how well it resolves a real need."
⏰ 27 OCT, 2 PM UTC
🎤 Georgia Rakusen, Founder of User Research DAO
🏄‍♀️ Set a reminder: https://twitter.com/i/spaces/1ZkKzXaXZywJv