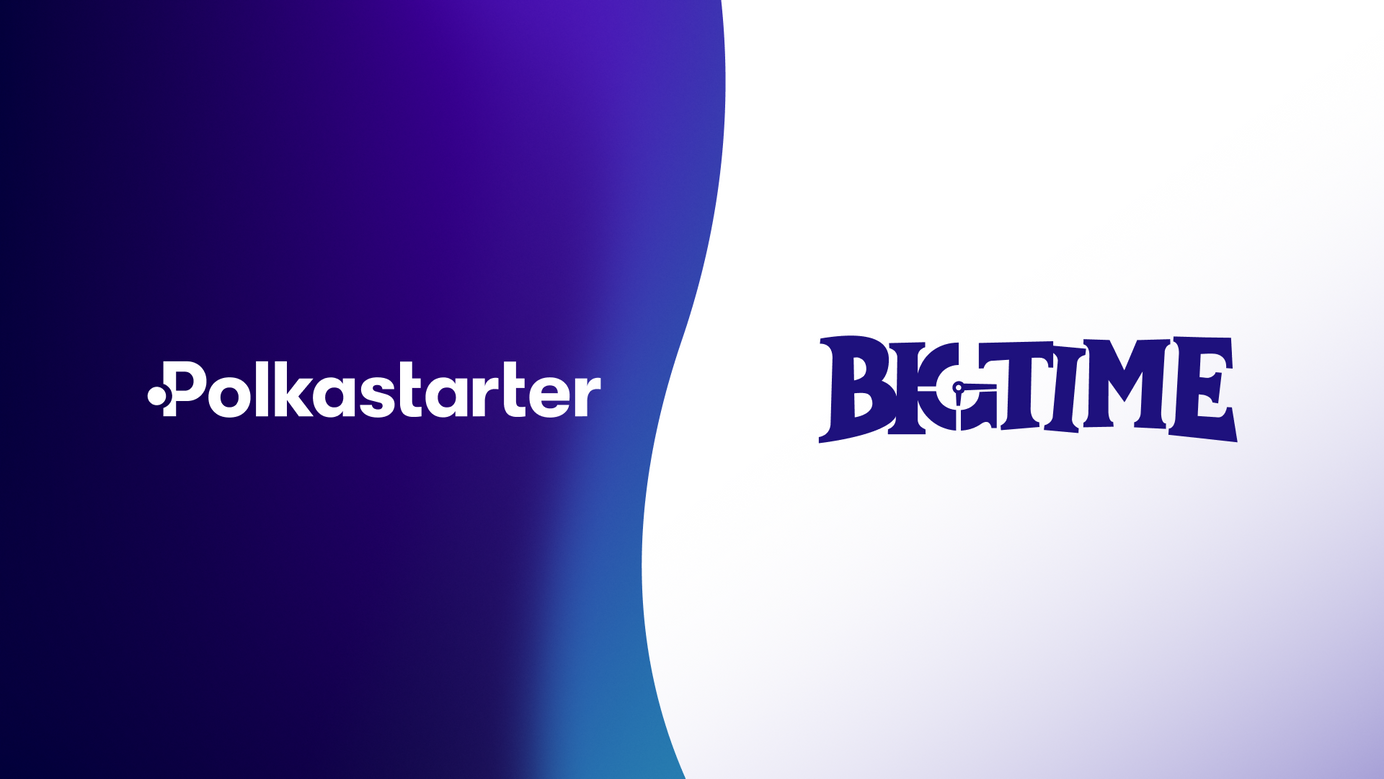 Announcing Polkastarter partnership with Big Time
Polkastarter community will have access to early beta testing of Big Time gameplay.
If you've been following us for the last months, you already noticed that, with the official launch of Polkastarter Gaming and Polkastarter Labs, Polkastarter's involvement with the blockchain gaming universe has been expanding considerably.

Polkastarter has been committed to supporting gaming projects, whether for IDOs, incubations, or partnerships, with great potential and long-term vision.
That's why we are extremely proud to announce our brand new partnership with a rising-star company like Big Time.
We are now working together with Big Time to:
Give Polkastarter Gaming Guild access to the early beta testing of Big Time gameplay. Yes, we are looking for Big Time beta testers! 🎉 If you are interested, join our PGG Discord to fill the form.
Get access to SPACE NFTs
Launch scholarships for Polkastarter Gaming Guild
Educate trainers towards Big Time gameplay
Work together and other activities that involve both communities

"Big Time is a GameFi project that we deeply believe in, as they are one of the first triple-A games out there. We want to see them thrive in this ecosystem and we have made a strong bet on their economy."  - Daniel Stockhaus, Polkastarter CEO
Big Time is a new game company devoted to creating online adventures through space and time and building games that appeal to a broad audience, both diverse and global. In Thor Alexander's, CPO of Big Time Studios, words, "Big Time is a love letter to fans of Harry Potter and Doctor Who. Players travel to the end of the universe to enroll at Evermore Academy - a school where the greatest figures from history teach a new generation to become time-traveling superheroes."
To kick off this partnership, we're going to have a very special AMA with the Big Time team on December 8th, at 8:00PM UTC (3:00PM EST), on the Polkastarter Gaming Guild's Discord channel. Join the conversation HERE to find out more about it.
🚀 Now, off to a new adventure!

About Polkastarter
Polkastarter is the fully decentralized launchpad to launch new ideas in the blockchain and digital assets space. With an industry-leading curation process and market access, we select the most innovative projects in the space and offer them long-term support after their IDOs.

With Polkastarter, crypto projects can increase their reach, grow their communities and receive support from crypto's most well-versed experts. IDO participants, on the other hand, are offered an opportunity to invest in a secure and compliant environment, as well as participate in IDOs not solely on Ethereum, but also on Binance Smart Chain and Polygon.
Media Contact Polkastarter: [email protected]
---
Connect with and learn more about Polkastarter
Website | Twitter | Discord | Telegram | Instagram | Newsletter | Youtube
Polkastarter Blog - Latest Polkastarter News & Updates Newsletter
Join the newsletter to receive the latest updates in your inbox.
---