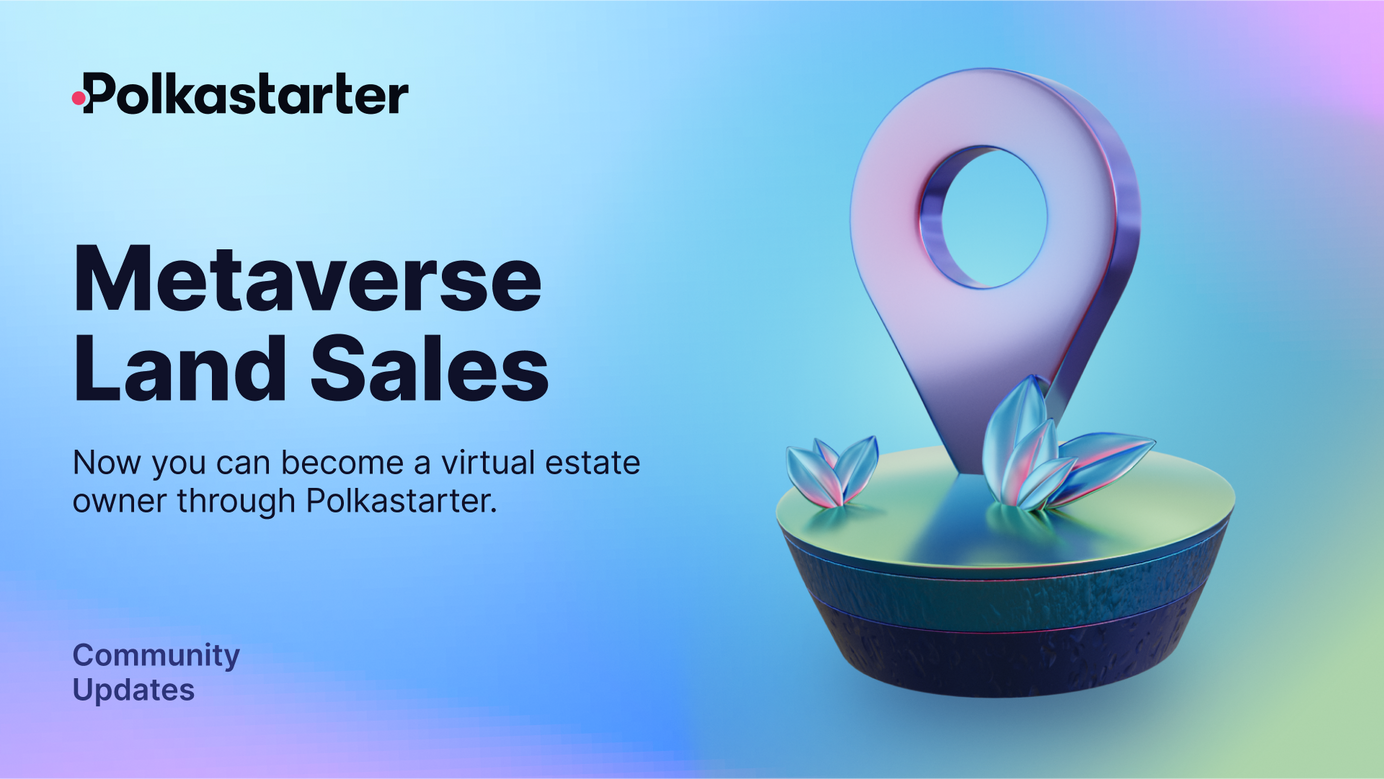 Announcing Metaverse Land Sales
Your Polkastarter experience is about to get even better.
We promised more exciting news during Q4, and we're here to start delivering it to you. The entire Polkastarter team is shaking their metaverse booties right now because of this announcement. That's right, we're launching our first-ever NFT Metaverse Land Sales on Polkastarter and the first one happens next month already!

From December you will be able to snap up virtual estate from the best Metaverse projects. Just like the standard token sales on Polkastarter, you will be able to allowlist and participate with an easy-to-use and fast interface.

In virtual worlds such as ChainGuardians, Hightstreet, Wilder World or Realm, people can walk around, meet friends, visit buildings, and even attend events.

And just like the real world, land plays an extremely important role in the metaverse. The better the location, the more expensive it is, so getting in early in these land sales is key.

On Polkastarter you will be able to buy land packs from new metaverses, but also from projects that have already launched with us.

Imagine organizing your own curated NFT exhibition in the Realm universe, or even holding a nice NFT car and showing it off in Wiami, Wilder World's most well-known virtual city.

So, are you ready? We'll bring you more updates very soon. Stay tuned to our blog and social media.
About Polkastarter
Polkastarter is the fully decentralized launchpad to launch new ideas in the blockchain and digital assets space. With an industry-leading curation process and market access, we select the most innovative projects in the space and offer them long-term support after their IDOs.

With Polkastarter, crypto projects can increase their reach, grow their communities and receive support from crypto's most well-versed experts. IDO participants, on the other hand, are offered an opportunity to invest in a secure and compliant environment, as well as participate in IDOs not solely on Ethereum, but also on Binance Smart Chain and Polygon.

Media Contact Polkastarter: [email protected]

Connect with us and learn more about Polkastarter

Website | Twitter | Discord | Telegram | Instagram | Youtube | Newsletter
Polkastarter Blog - Latest Polkastarter News & Updates Newsletter
Join the newsletter to receive the latest updates in your inbox.
---