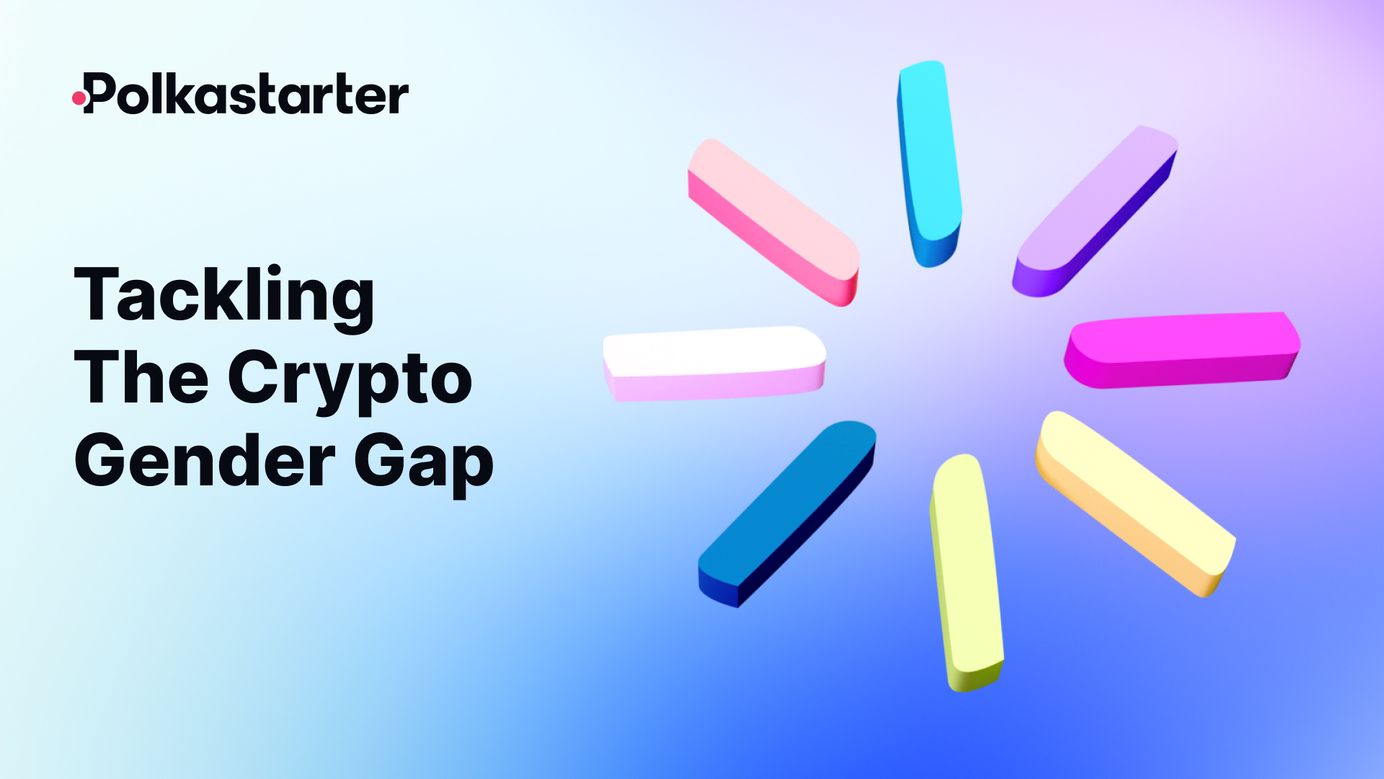 Tackling The Crypto Gender Gap
How can we even the mining field?
Let's start with some numbers. Studies have shown that between 2012 and 2018, crypto founding teams involving a woman made up only 17.7% of crypto and blockchain companies. When looking at all-women teams, that number dropped to 8.2%. Moving to the investor side of the crypto industry, the numbers don't get any better. Gemini's 2021 State of US Crypto report reveals that only 26% of crypto investors are women.
Where does this gender gap stem from, and what can we do to address it?
To understand this situation, we need to take a step back and look at what came before crypto. If someone wanted to track the birth and predecessors of the crypto industry, you'd probably look at legacy industries such as technology and finance. A 2021 McKinsey study clarifies that women are underrepresented in finance, especially regarding C-level positions.
To give you even more context, if you go back and track the history and timeline of women's rights and their money, you, unfortunately, become aware that financial freedom is a relatively young concept for women. Couple that with the fact that women are considered more risk-averse than men, and you slowly understand the reasons behind those numbers.
This use case is so interesting because cryptocurrencies were created to encourage financial equity in the first place. The very nature and architecture of the technology cut out middlemen such as traditional financial institutions and make payments accessible to everyone. How can that be true when CNBC reported last summer that the crypto gender gap is already more comprehensive than it is within more traditional investment forms?
There are a couple of points to address here. Firstly, the fact that women are not yet involved in the space does not mean they're not interested in it. According to the same Gemini report coined earlier in our article, 53% of crypto-curious people are women. If they're curious, why are they not participating?
Apart from the reasons stemming from the storied and challenging relationship between women and money, there are reasons that belong to the present. With crypto being a highly technical and transformative technology, there's much to be said about messaging.
How do traditional media, Internet blogs, and new-age outlets cover this new industry? Are topics presented in a way to be gender-inclusive, or does the angle always assumes the audience will be men? Companies, projects and media can make it a point to increase speaking opportunities, media appearances and interviews for women. By doing so, women can find role models, mentors and influential figures they can relate to within the space.
On the flip side, there are things women could do to break the cycle of exclusion and showcase their interest in the industry. Vocalisisng their financial preferences, concerns and questions. Education is another area women could invest time and energy in. The more you understand how crypto works and what it does, the more comfortable you'll be to participate. The world wide web is packed with helpful resources to help you explore this new frontier. It's up to embrace it.
Closing remarks: How do we move forward?
Most of the challenges associated with the crypto gender gap are inherited from generations past. What's encouraging is that crypto technology is that it's geared to break this cycle and set a new precedent. Will it happen automatically? No. There's still concerted effort, patience and innovation that needs to take place to make it happen. The foundation is there, and it's up to us to leverage its full potential.
Using wallet technology and the powers of DAOs, incentives and rewards can be suited to serve this cause. Decision-making should account for diversity. DAO members should involve women, and so should the allocation of resources and rewards within communities and ecosystems. Every little move that encourages women to enter the space will slowly yet steadily build the foundation for closing the gender gap.
Upcoming event
This week's Poolside with Polkastarter podcast will see us sit down with Sanja Kon, CEO of Utrust, to discuss the gender gap in the crypto space
🎧 Make sure you tune in: https://twitter.com/i/spaces/1gqGvymAYbwKB