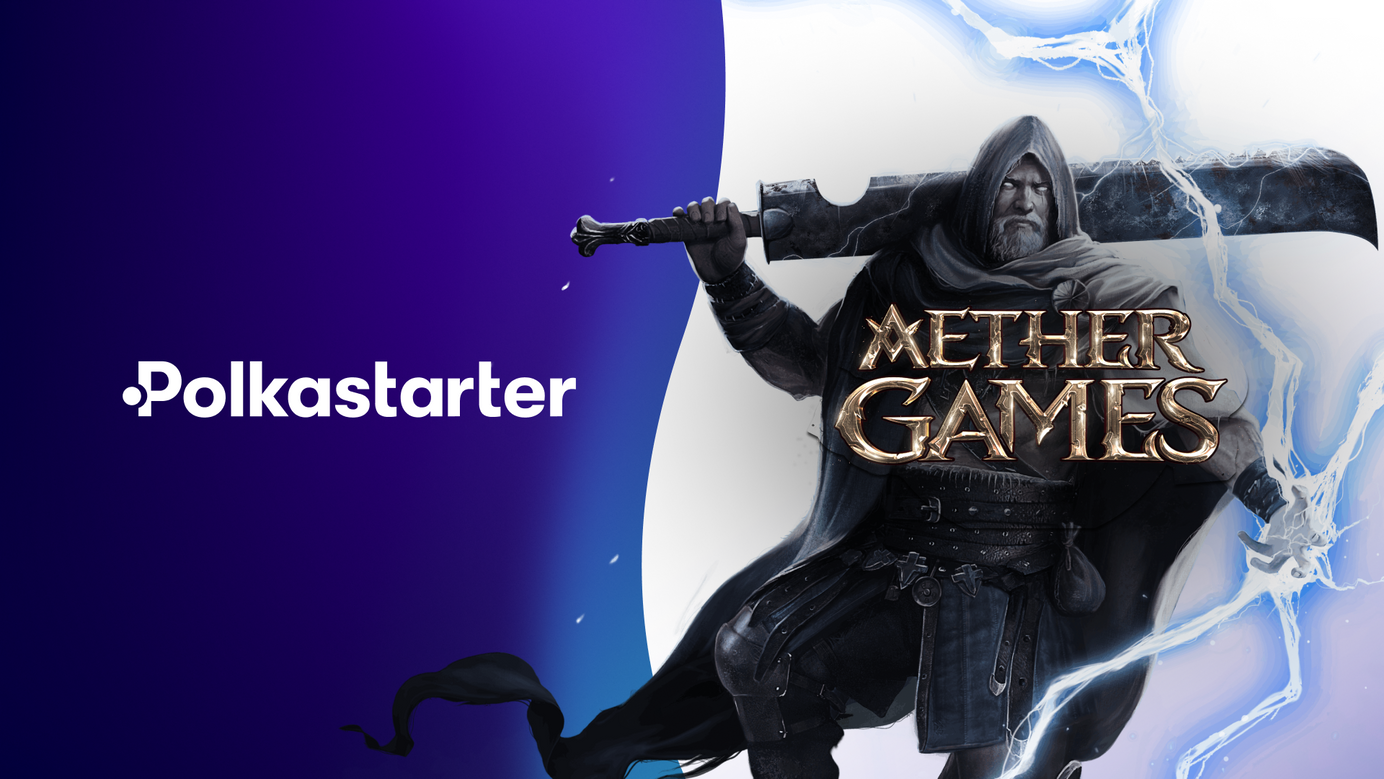 Polkastarter x Aether Games: Bringing strong IP into the GameFi space
We are excited to announce our partnership with Aether Games, a gaming studio and publisher looking to bring high-quality enjoyable experiences to the crypto space.
At Polkastarter, we believe that blockchain technology will be a tipping point for the gaming industry by giving back ownership to its players through the use of NFTs and in-game rewards.

Apart from launching the Polkastarter Gaming Guild, we continue to partner up with solid teams and projects that are creating fun experiences for users and bridging the gap between the GameFi trilemma components: Playability, Profitability and Accessibility.

This is why we have partnered with Aether Games, a studio that is creating an entire universe of games connected by their distinctive dark fantasy IP.
🤝 Polkastarter x Aether Games
Aether Games is a game development studio and publisher working with bleeding-edge technologies, focused on artistic excellence and on creating fantasy universes for gamers and crypto enthusiasts alike.

Their first title, Cards of Ethernity, is a multichain digital collectible card play-and-earn game that enables users to trade their cards freely and is in closed beta now! Coming in 2023 is Gates of Ethernity, a 3D desktop-based auto-battler game with an AR app to view creatures. The team is also working on a CGI animated series, Aether, produced by the same financial team behind Netflix's most watched series Arcane.
The main reasons behind this partnership:
Aether Games has a strong artistic focus across their universes, united by common lore, aesthetics, characters, and powered by NFTs and blockchain technology. This will give them a unique identity and added value in the space.
Their team is made up of experts from the film and gaming industries, having worked on titles such as Master of Orion, Baldur's Gate, League of Legends, Far Cry 6, and Love, Death and Robots.
They are committed to high-quality experiences and tech innovation on par with gaming industry giants.
Their ambitious vision to build an ever-expanding universe both on-chain and off-chain, focusing not only on crypto enthusiasts but on gamers worldwide by providing games with endless replay potential.
"We're super excited to be working with Polkastarter! Not only are they extremely hands-on for our business, providing a ton of value, but they have also become close friends personally."  - Jens Peeters, Aether Games CEO

About Polkastarter Gaming
Polkastarter Gaming is the web3 fundraising platform's first step at reimagining the future of blockchain gaming by lowering the barrier to entering the play-and-earn space for web3 & traditional gamers alike.
🕹 Visit the alpha version of our upcoming gaming platform that acts as your home of web3 gaming - highlighting games in the space, game reviews, events, news and much more: polkastarter.gg
🔥 Polkastarter Gaming Guild (PGG), among the first to directly launch and incubate games, has received over 4,000+ scholarship program applications since its launch in December 2021, & is en route to creating a gaming hub housing the top blockchain games with an active community of over 70,000+ gamers on Discord, and over 30,000+ on Twitter.
To reach out & learn more:
Website | Twitter | Discord | Twitch | YouTube