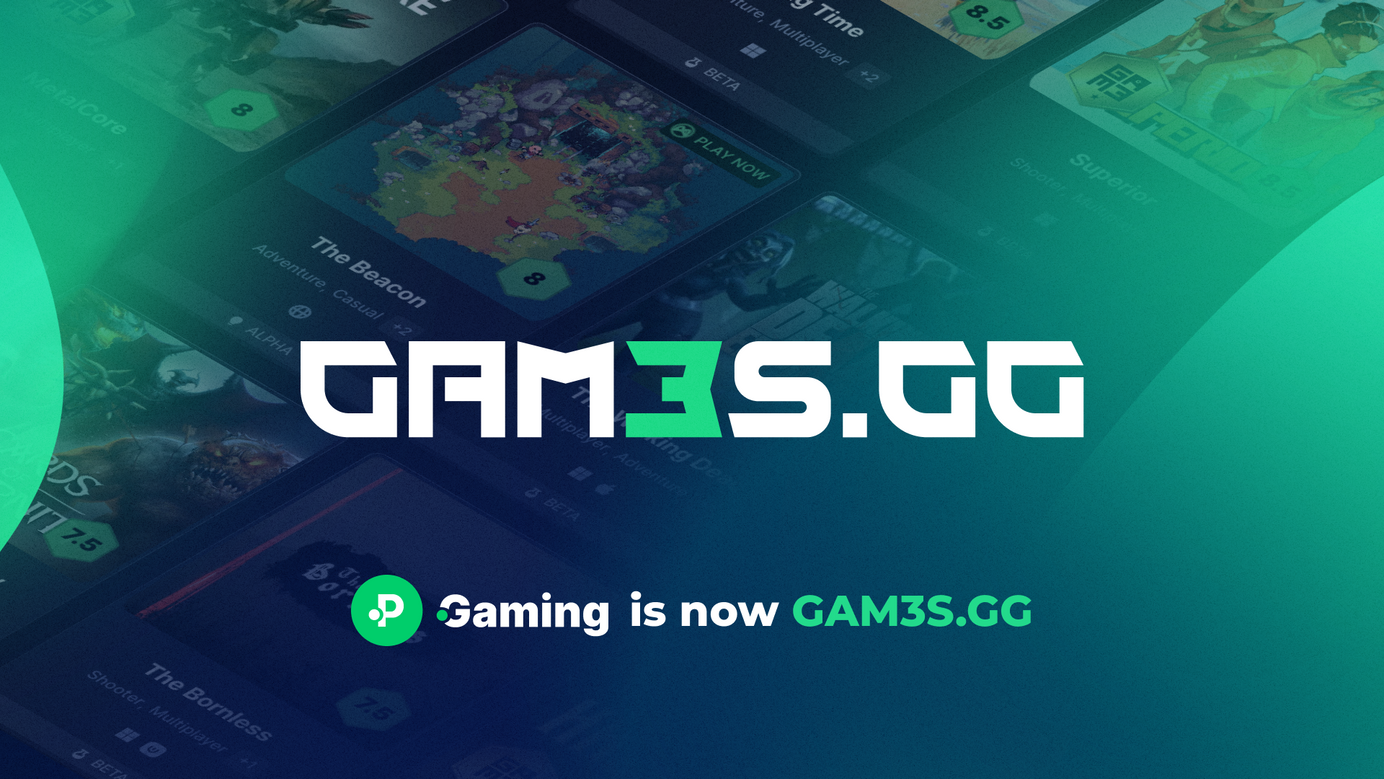 Polkastarter Gaming is now GAM3S.GG, raising $2M for its web3 gaming superapp
They grow up so fast…
GM Polkastarter community 👋
Today, Polkastarter Gaming officially becomes GAM3S.GG, culminating a long "growing up" process and more than ready to tackle the world on its own. To go with that, we are also proud to announce that GAM3S.GG has raised $2M for its web3 gaming superapp, bringing it ever so close to realizing its vision of a one-stop-shop for gamers. Read the full details of the GAM3S.GG raise announcement, including the list of participating investors, here.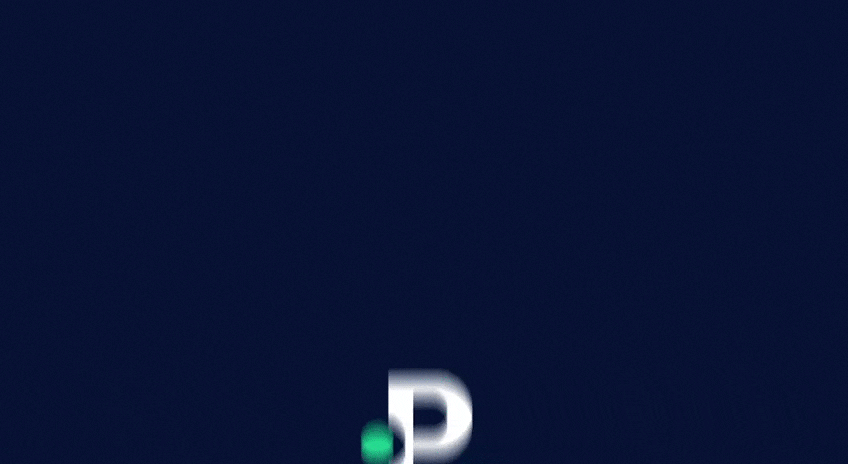 GAM3S.GG, as its former name Polkastarter Gaming suggests, is a web3 gaming content project born from inside the Polkastarter community, and the brainchild of Polkastarter community members. Seen as the "IGN for web3", the GAM3S.GG platform acts as an aggregator, offering curated web3 gaming content, with 200+ games listed across 15 chains, and 60,000+ registered gamers. With GAM3S.GG, gamers can browse from the various available headlines and immerse themselves in their experience of choice, without leaving the app.
Since inception, GAM3S.GG has been incubated by the overarching Polkastarter brand, slowly but surely maturing and growing into the powerhouse it is today, leading to what is now its coming of age.
What does all this mean for the relationship between GAM3S.GG and Polkastarter?
GAM3S.GG will now bear its very own distinct identity, operating more independently than before and executing towards its own vision. That is not to imply that GAM3S.GG will be entirely separated from Polkastarter – on the contrary, GAM3S.GG and Polkastarter will continue working closely together, and GAM3S.GG will remain part of the family and the Polkastarter brand.
👉🏼 Polkastarter.gg now redirects to gam3s.gg
Bookmark the new website and always double-check you are on the correct URL.
We believe that the new setup, coupled with the fundraise, will enable GAM3S.GG to realize its vision faster and bring delight to the community. That also includes the Polkastarter community, who have been supporting and/or using GAM3S.GG since day one, proving instrumental in its development. For any potential future perks and access, we are sure to keep in mind our community's vital role in helping elevate the project to where it is today.
"Seeing GAM3S.GG come into its own in the last couple of years has been spectacular. Having been born inside the Polkastarter community and now being ready to stand on its own feet, the project goes to show the power of our ecosystem, and is a textbook community success story. I'm proud of Omar, Mostafa, and the wider GAM3S.GG team, and I'm eager to see them grow further. Naturally, we will continue supporting GAM3S.GG and help them realize their unique vision."

- Daniel Stockhaus, Co-Founder & CEO @ Polkastarter
GAM3S.GG, the journey so far and what the future holds for the web3 gaming superapp.
GAM3S.GG has come a long way since its inception as Polkastarter Gaming at the end of 2021. To date, the platform's achievements include:
11,000+ unique gamers
190,000+ missions completed
12,000+ quests finished
10,000+ SBTs claimed
These numbers reflect the vast success and increasing adoption of GAM3S.GG, while showcasing how the platform is well on its way to becoming the gateway to web3 gaming.
Last year's website refresh and the inaugural GAM3 awards, recognizing web3's premier games across 16 categories, also served as a reminder of GAM3S.GG's growing popularity and brand strength.
And that's just the beginning!
Following the $2M raise, GAM3S.GG will significantly accelerate the development of its web3 gaming superapp, further enhancing the gamer journey, by adding new releases, exciting features, improved curation and overall user experience. GAM3S.GG's ultimate goal is to bring more gamers to web3 and its new distinct identity, coupled with the raise, are bound to take the team closer to realizing its ambition.
"GAM3S.GG started off as a cold LinkedIn DM and has now grown to become one of the leading web3 gaming brands. Following in the footsteps of Daniel & the Polkastarter team, our focus has always been to put our community first, and their ongoing support is the driving force behind all of our achievements. As we enter this new chapter, there are a lot of exciting updates & milestones on the horizon, and we are absolutely thrilled to share the future with everyone."

- Omar Ghanem, Co-founder & CEO @ GAM3S.GG
At Polkastarter, we are beyond excited for this new chapter and are buzzing to see GAM3S.GG chart its own path going forward as a "grown up". Our confidence in the team has never been so high and we can't wait to continue working together to cement GAM3S.GG as the go-to app for web3 gaming. At the same time, we are also looking forward to serving (and surprising) our community with more, as we gear up to enter 2024 refreshed and revitalized.
Congratulations once again to GAM3S.GG for their raise and cheers to a new beginning 🥂
---
About GAM3S.GG
GAM3S.GG is a web3 gaming superapp that curates and creates content to spotlight the top games and showcases reviews, guides, news, quests, annual awards, and more. Its vision is to become the one-stop-shop for web3 gaming to help onboard millions of gamers, allowing them to engage with blockchain powered games in unprecedented ways, and becoming the ultimate bookmark on every gamer's device.
Website | Twitter | Twitch | Discord | Youtube
---
About Polkastarter
Polkastarter is the leading early-stage fundraising platform enabling Web3's most innovative projects to kick-start their journey and grow their communities. Polkastarter allows its users to make research-based decisions to participate in high-potential Public sales.
Website | Twitter | Discord | Telegram | Instagram | YouTube
Polkastarter Blog - Latest Polkastarter News & Updates Newsletter
Join the newsletter to receive the latest updates in your inbox.
---