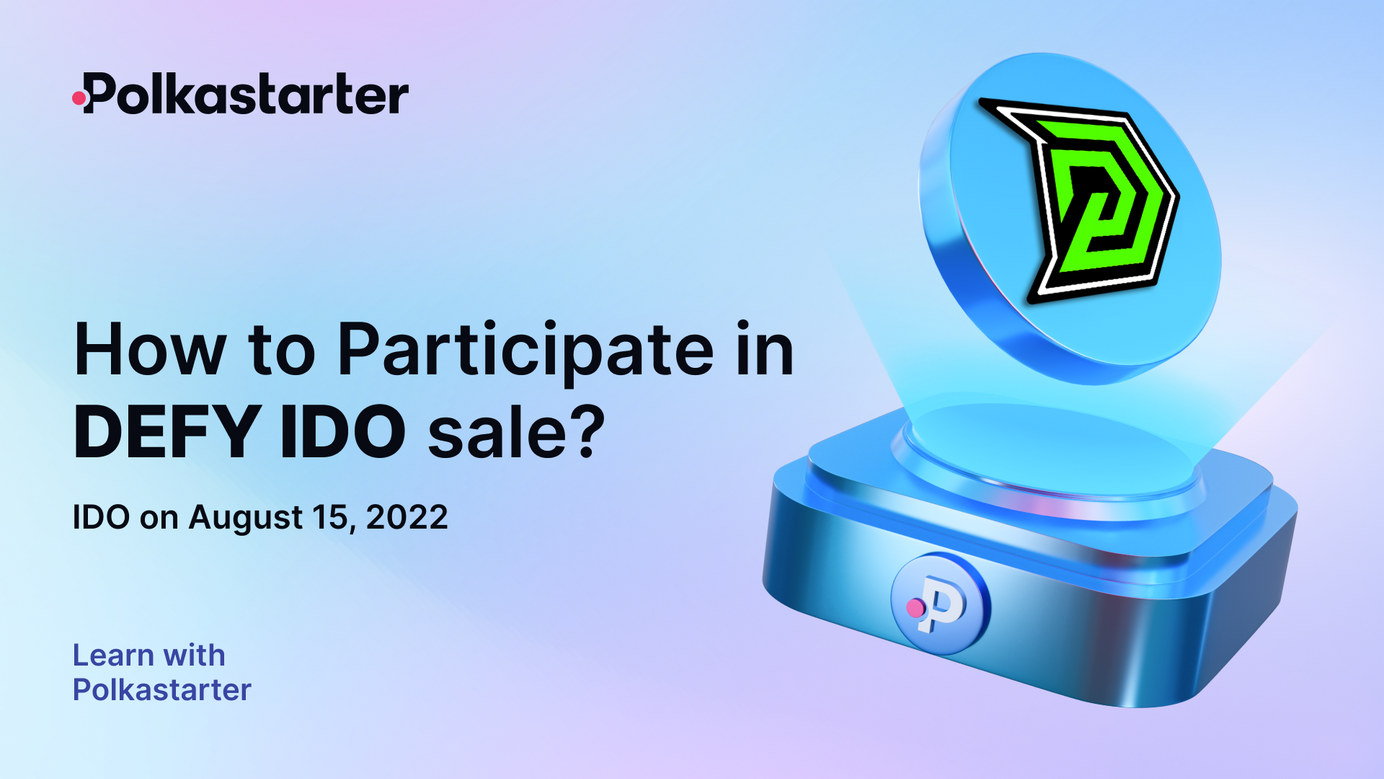 How To Participate in The DEFY IDO
Join the revolution on August 15, 2022
DEFY is a play and earn NFT mobile game built on Polygon, immersing players (operatives) in a metaverse that bridges the virtual and physical worlds. DEFY is revolutionizing the Play-And-Earn gaming scene, and we can't wait to share it all!

They announced the IDO on August 5th, and in the past couple of days, we have seen overwhelming interest and support from the community.
Thank you to everyone that applied and joined us on every live event to get to know to DEFY even better! We can't wait for the IDO on August 15th, 2022, and what the future holds beyond that.
The allowlist is now closed, and the DEFY team will contact pre-selected users as it's required to complete the KYC before August 14. Without it, their entries will be disqualified, and their admission to the IDO will be revoked.
There are 2 ways to complete the KYC process:
1️⃣ Wait for the email from the project. It will contain the KYC link. Always check the validity of the email with the project team!
2️⃣ When your application status changes to 'KYC open,' users can do the KYC straight from the Dashboard. Just click on the 'KYC open' status.
Find out how you can check your application status here.

How to participate in a Polygon Pool
If you're wondering how to participate in a Polygon pool during a Polkastarter IDO, navigate to the dedicated blog post.
If you're new to the Polygon Network and want to learn how to add Polygon to MetaMask, please read the dedicated blog post.
DEFY IDO Sale Details
Here is all the information you need about the sale:
🗓️ IDO date: Aug 15th
⏰ Time: 10 AM UTC
🪙 $DEFY IDO price: $0.024
🔗 Chain: Polygon. Note: $MATIC is needed to buy $DEFY
➗ Vesting: 100% unlock on Aug 15th, at 12:15 PM UTC
📈 Initial market cap:  $1,124,400
✨ Max allocation based on POLS Power tiers 👇

🔥 POLS Tiers for DEFY
▫️Tier 30,000+ Pols Power: $500
▫️Tier 10,000+ Pols Power: $400
▫️Tier 3000+ Pols Power: $300
▫️Tier 1000+ Pols Power: $200
▫️Tier 250+ Pols Power: $100
▫️Community contests winners: $100
🟩 $DEFY Tokenomics
▸ Total supply: 2.5 billion
▸ Initial Mcap: $1,124,400
▸ No vesting. 100% unlocked on Aug 15th at 12.15 PM UTC
▸ Details of distribution & allocation: kindly refer to DEFY Whitepaper
▸ Bybit listing & DEX listing on Aug 15th. DEX details will be announced by DEFY very soo
💥 Join the sale on https://polkastarter.com/projects/defy (Bookmark to be safe!)