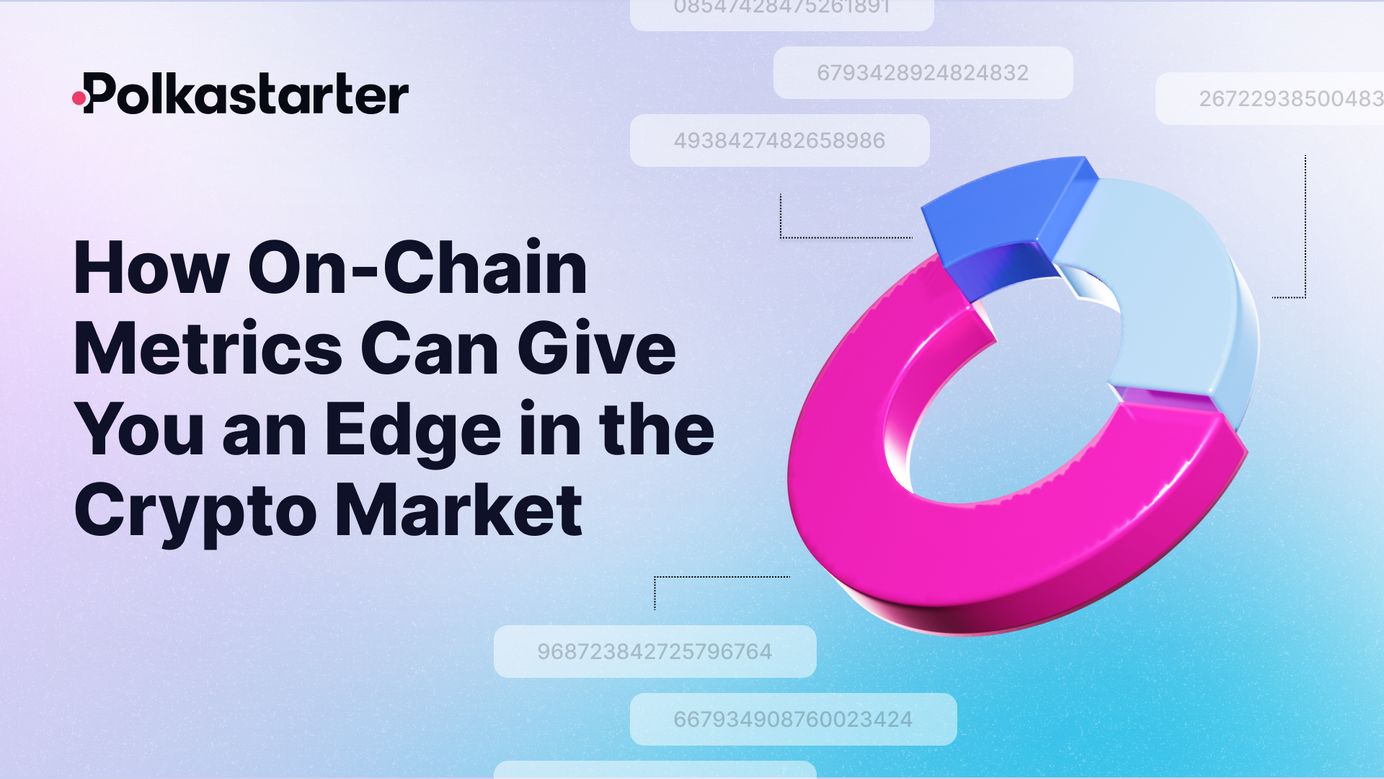 How On-Chain Metrics Can Give You an Edge in the Crypto Market
In the world of web3, data transparency is not only a feature but a fundamental principle.
The blockchain's open nature democratizes information, creating a level playing field for all participants and fostering better overall outcomes.
One of the most exciting aspects of web3 data analysis is the ability to monitor revenue and product traction in real-time. This is made possible by the shared pool of public data, empowering individuals to analyze and interpret it on their own terms. By harnessing the power of on-chain metrics, blockchain transaction data can be transformed into actionable insights that provide a competitive edge in the crypto market.
Market Insights You Can Get
With on-chain metrics, you can gain an edge in the crypto market, as the following insights become available to you:
Market Sentiment
On-chain metrics allow you to gauge market sentiment by tracking the number of buyers and sellers in the market. You can also track the total volume of transactions, which can indicate whether buyers or sellers have the upper hand in the market.
Trading Volume
You can track trading volume of a particular token, which can indicate its popularity and demand in the market.
Circulating Supply Holders' Concentration
On-chain metrics can help you identify the largest holders of a particular token, which can be an indicator of their level of influence in the market.
On-Chain Information and Context
On Etherscan or Bscscan, every raw on-chain information is available, but there is no context of who the market participants are.
For instance, a "Transfer" executed only shows the timestamp, the wallet that executed the transaction (From), the counterparty (To), the tokens involved (Value), and the gas paid (Transaction Fee). All the above information is crucial, but without knowing who executed the transaction, it's hard to gain an edge.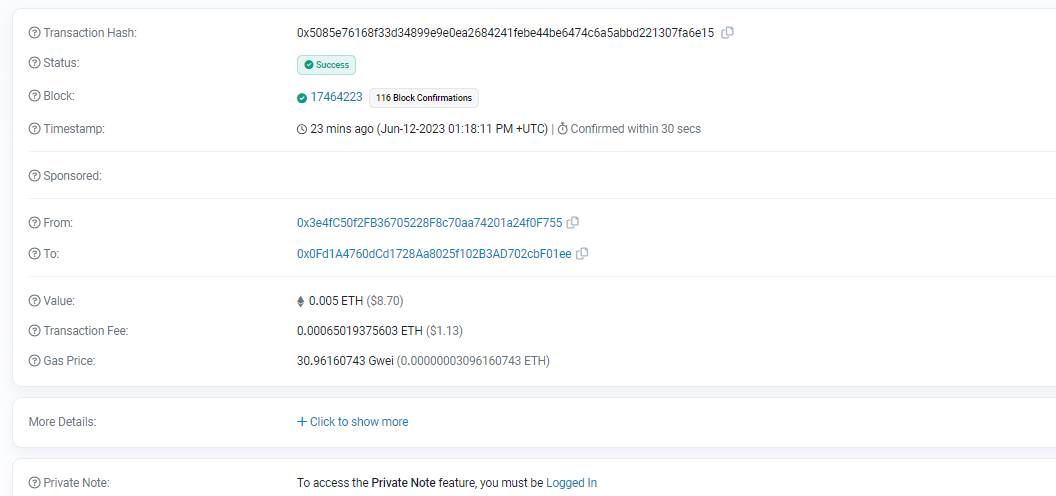 Nansen: Adding Context Into On-Chain Transactions
This is where Nansen comes in – it labels wallet addresses and gives context to transactions. Nansen is a platform that can help you gain insights into the market by providing you with information about which market participants to pay attention to. Nansen also gives context into a transaction by labeling more than 100 million individual wallets so that they don't appear as " 0x95ab" but as "Mark Cuban" and so on.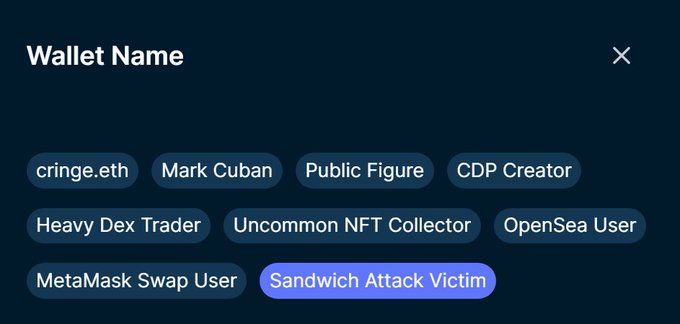 Case study: Who is accumulating bags of $UNI after the Uniswap V4 announcement?
While scrolling through Etherscan can provide some insights into the addresses interacting with the $UNI contract, a more direct answer can be found using Nansen.
Here's how to uncover the information:
Visit Nansen and navigate to "Token God Mode."
Click on the "Smart Money" column.
Scroll down to "Token Transfers for Token" to view the latest $UNI transactions.
Explore the "Wintermute Trading" wallet profiler to discover their $UNI balance and recent accumulation.
So, the answer is that Wintermute has made 21 transactions involving $UNI since the announcement, accumulating a total of 973,490 UNI ($4.2M).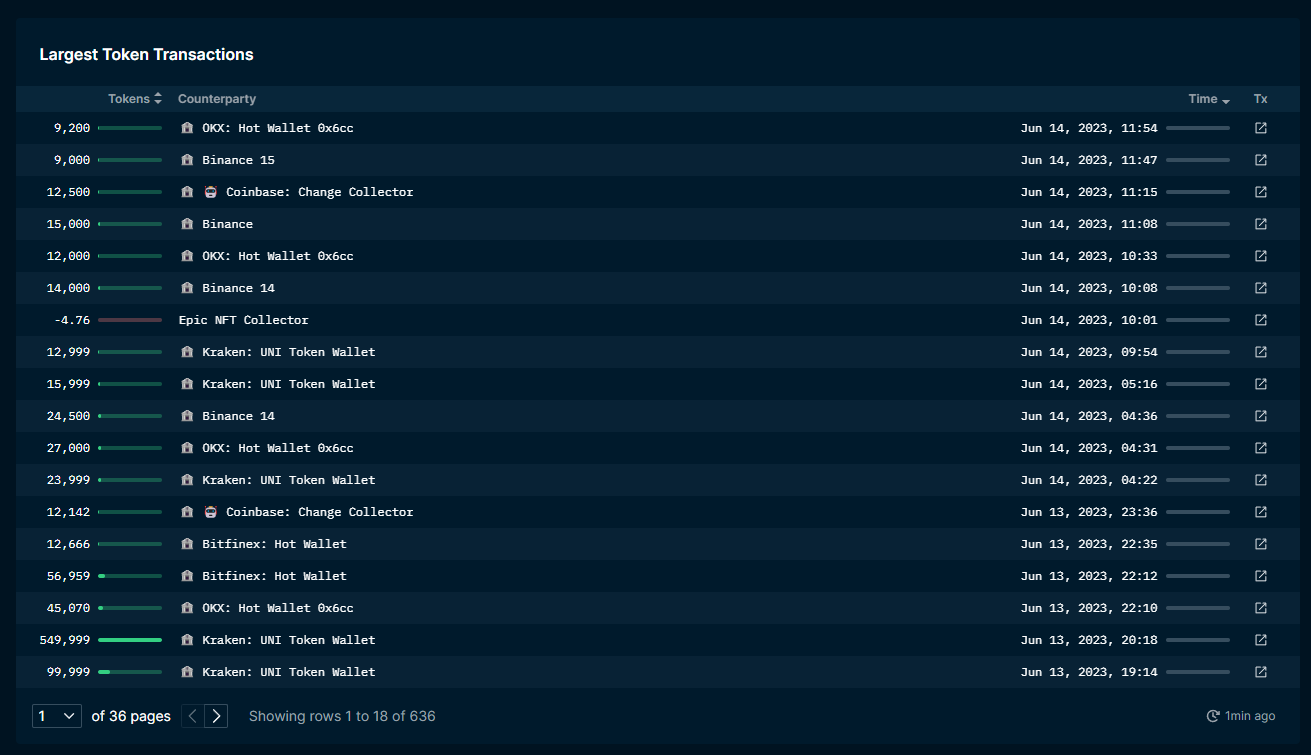 Other On-Chain Metrics Tools
Other on-chain metrics tools that you can use include Glassnode, IntoTheBlock, Dune, and DefiLlama. These tools provide real-time insights into the market and can help you make informed decisions.
Dune
Dune Analytics provides on-chain data analytics for DeFi and NFT projects, allowing users to pose complex queries to the Ethereum blockchain and visualize results. The platform provides insights into the user base of different projects, evaluates marketing campaigns and identifies potential investment opportunities.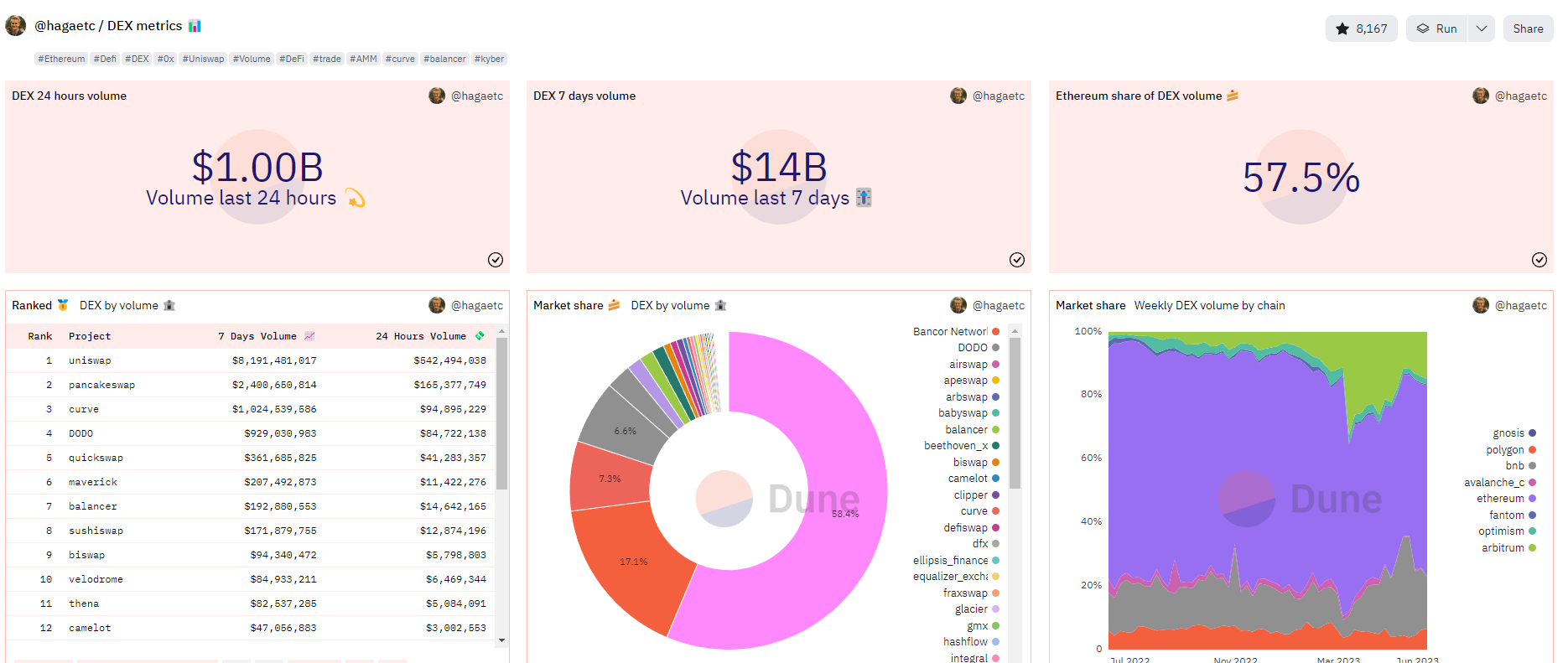 Dune Analytics also lets users build custom dashboards: explore data, write queries, and create stunning visualizations. If you are proficient in the SQL language, you can directly write query code in the Dune panel.
Furthermore, we can also use ChatGPT to generate SQL query code.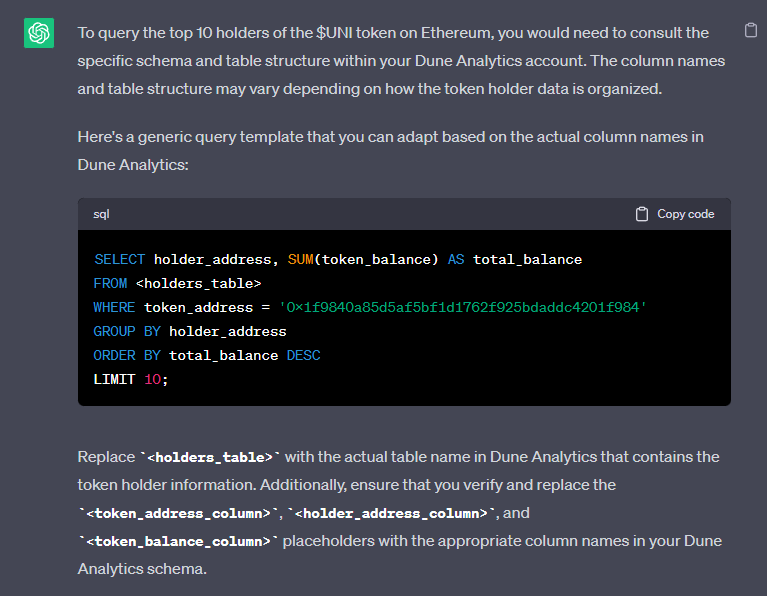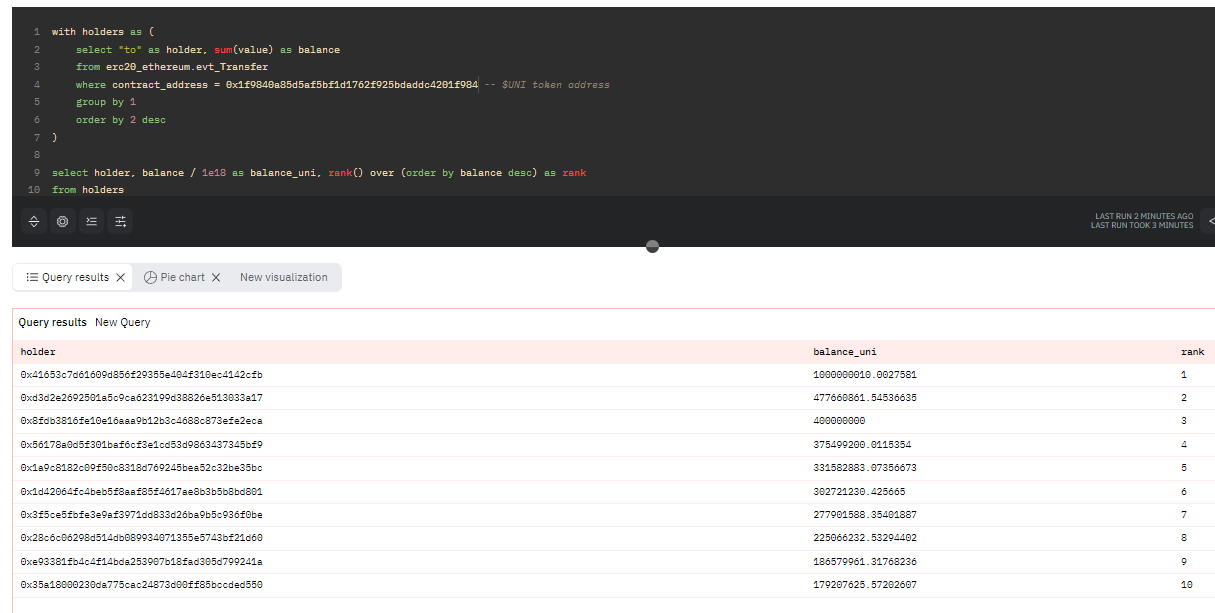 Overall, it is a valuable tool for anyone looking to stay ahead of the curve and make smart investment decisions.
DeFiLlama
DeFiLlama is a platform that tracks the total value locked (TVL) in DeFi protocols, offering valuable insights into the most popular protocols and latest developments in the ecosystem. Users can view the TVL of different protocols, sorted by platform or category, and track the growth of specific protocols over time.
Too much jargon? Now, you have the ability to effortlessly access data on DeFi protocols and blockchains on DefiLlama using simple English!
If you have ChatGPT Plus, install the plugin and give it a try.
Conclusion
On-chain metrics can provide you with a powerful edge in the crypto market. By analyzing on-chain data, you can gain insights into market sentiment, trading volume, and the concentration of token holders. Nansen and other on-chain metrics tools provide context to transactions and help you identify smart money inflow and outflow. Dune, on the other hand, can answer specific questions about DeFi or NFT projects. By leveraging these tools, you can make informed decisions and stay ahead of the competition.
Subscribe to our blog to stay up-to-date with the latest insights and trends in the crypto market.